Why you need outdoor lighting for your home
Have you noticed that there has been an upsurge in the number of homeowners installing outdoor security lights? Well, most of them have a valid reason for installing these important gadgets. Though installing outdoor security lights might be an expensive undertaking initially, it's long-term importance and advantages cannot be underestimated.
One of the best ways to protect your property is to install outdoor security lighting. Previously, the installation of outdoor security lighting was a more commonplace among commercial spaces than in residential areas. However, social changes have demanded that even homeowners install these precious lights in order to boost their security and protect their property from criminals.
Where are some of the areas that you can install outdoor security lights?
– Garage door
– The back door
– The front door, including the porch
– Outdoor living spaces such as patios, decks, outdoor kitchens and the swimming pool
– Landscape and accent lighting – these include trees in the compound and the garden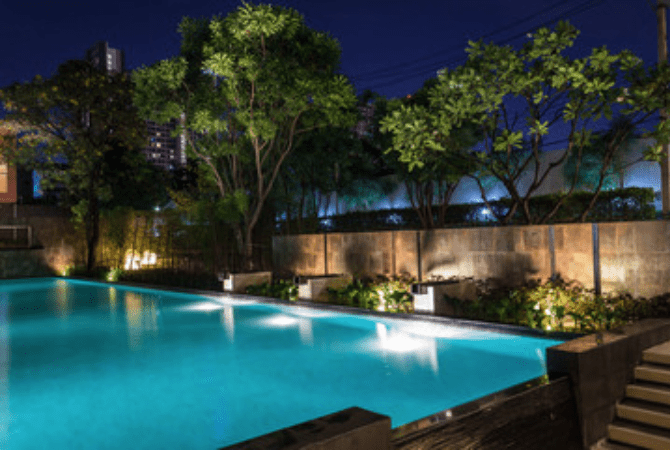 Are you aware that motion outdoor security lights are the best? Well, these are the best since they automatically switch when an intruder or something comes in front of your yard.
Such efficiency and automation not only enhances your security, but will enable you to save on bulbs and lighting costs as well. Moreover, they will also make it easy for your neighbours to watch over your house while you're on vacation! The power of automation is incredible.
Some of the benefits that you will derive by installing outdoor security lights are outlined below:
1) Prevent intruders
Are you aware that most intruders prefer breaking into poorly lit homes or those with no lighting at all? The main reason for this is because darkness reduces their chances of being seen hence giving them a leeway into carrying out the burglary. Therefore, outdoor security lights will be the perfect way for you to keep intruders and delinquents away from your precious home.
Outdoor security lights can give you peace of mind when you are away. For instance, when you are on a vacation, you will be assured that your home's exterior well lit which will deter intruders. Additionally, you can also install these lights on your backyard for added security.
2) Prevent unwanted accidents
You can minimise the chances of accidents occurring in your home simply by installing outdoor security lights. Did you know that it is a herculean task for visitors to detect something that may make the trip and fall outside your home under the cover of darkness? It is therefore prudent that you install these lights so as to prevent accidents that may result from a fall.
The last thing you may want in your home is an accident, especially when you have visitors. Holidays provide numerous opportunities for hosting parties and related events. Therefore, you need to ensure not only the safety of your family but also your visitors by installing outdoor security lights.
3) They keep off unwanted rodents and other animals
The last thing that you may want outside your front yard as a homeowner is an animal or another rodent. Indeed, animals such as cats and rabbits can wreak havoc on your precious garden if it is all dark. As a result, it is wise for you to install motion-detecting security lights outside to keep off these furry intruders.
Moreover, there are numerous security lights that are designed to specifically detect such animals. A model that is able to adjust the sensitivity of the light is the perfect one for you. Security lights that detect motion will definitely frighten animals and make them 'think twice' before venturing onto your personal space.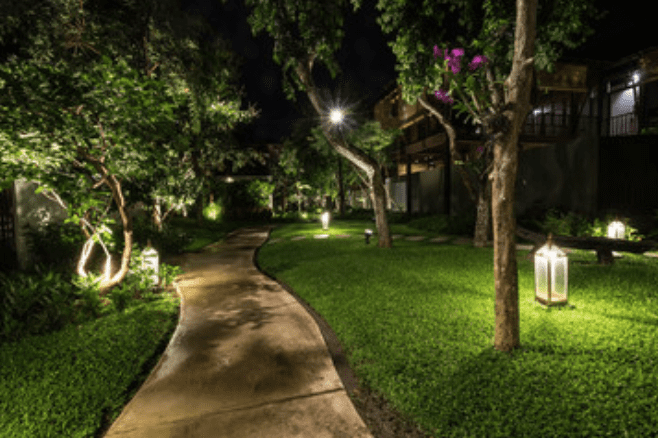 4) They provide you with an insurance break
You can considerably lower your insurance premiums just by installing outdoor security lights. You may not be aware that your homeowner's insurance is affected by various factors. Unfortunately, it is difficult to move your home closer to a police station or even a fire station.
However, it is possible for you to install outdoor security lights in your home. Subsequently, you will pay fewer insurance premiums after installing these lights since a well-lit home will face fewer instances of burglary. You can make a bold step by making an inquiry at your homeowner's insurance provider.
The aforementioned reasons clearly indicate the importance of installing outdoor security lights in your home. You can start the process of installing outdoor security lights in your home by first contacting a highly experienced and certified electrical technician.