With Christmas fast approaching, most of us are already thinking about the festive decorations, gift shopping, family gatherings and travel arrangements among other things. Christmas is always a great time of the year. But, it can also be one of the most hectic, stressful and dangerous periods.
For most families, decorating is a crucial part of Christmas celebration and it's no surprise that decorative lighting among others are all common during this period. However, all the happiness and the joy that Christmas offer can easily make you overlook some of the inherent dangers associated with it.
When it comes to setting your house up for the big day, there are potentially lots of accidents that can happen. It is imperative for families to follow simple electrical safety instructions to minimise the risk of accidents. What's more, you should inspect your holiday decorations on a regular basis to minimise the risk of an electric shock or fire.
Studies have shown that cases of electrical-related accidents often tend to increase during the Christmas holidays. We hope that by informing you of these accidents, you can prevent it from happening in your home.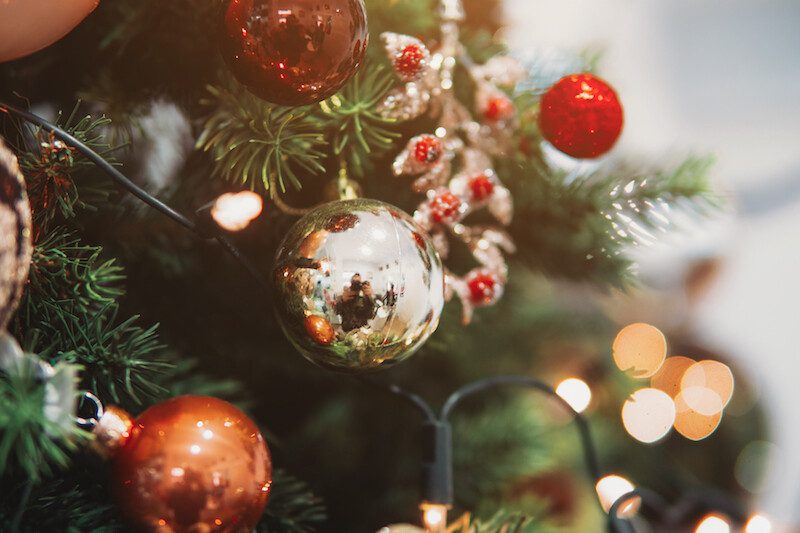 1) Always purchase decorations that meet the safety standards
Did you know that at least 5,000 people sustain various injuries related to electric shock as a result of the careless and poor installation of decoration lighting? While part of this can be attributed to ignorance, the safety standards of decoration equipment equally play a critical role. When purchasing a particular holiday decoration that uses electrical energy, make sure it has been tested for safety.
If you intend to use lighting decoration on your outdoor, you must ensure that you only use decorations and lighting devices which are specially rated for outdoor use. What's more, the outdoor lights should be plugged into functional ground-fault circuit interrupter (GFCI) receptacles that feature approved covers.
2) Don't overload your outlets
There are very high chances that you have several electric appliances in your living room already. There may be laptops, smartphones, TVs as well as other appliances which are power-hungry. You may be using a single extension plugged into your socket to power all these devices and this is a recipe for circuit overload.
Typically, circuit overload occurs when you have too many electrical devices plugged in a single socket. On most occasions, your circuit breaker will respond to overloading by tripping frequently. If you have a few outlets in your home, consider installing USB powerpoints. They are not only energy efficient but are durable and will reduce the risk of overloading.
3) Replace your lighting fixtures carefully
Before you replace a particular light bulb installed within a string of lights, you should establish that it has the same wattage rating as the stand. If the new bulb has excess wattage, overheating can occur and this may result in a fire risk.
4) Be careful with your Christmas tree
If you are going to purchase a real Christmas tree, go for the so-called fresh tree. If you didn't know, they feature very strong and robust needles. Bearing in mind that trees are a fire hazard, they should be kept away from the outlets, preferably more than three feet away. On the other hand, if you're using artificial trees, confirm that they are labelled as fire resistant.
5) Turn off, unplug and extinguish all your decorations accordingly
Whether you are leaving the house or going to bed, you must turn off and unplug all your decorations. It has been proven that unattended candles usually cause a fifth of home candle fires. Keep the candles as well as lighters out of reach of kids and never leave them alone where the candles are lit. If possible, only use battery-operated candles as opposed to the traditional ones.
6) Other additional electrical safety tips include:
- Always inspect for broken sockets, frayed cables or loose electrical connections before you embark on the decoration process. All damaged parts should be discarded because they can cause fires or shocks.
- Use only outdoor rated bulbs for your exterior applications because they are designed for wet conditions.
- Don't use staples, tacks or even nails to attach the strings to any part. Instead, use either plastic or special insulated grips.
- Keep an eye on your circuit breaker. If it keeps on tripping, call in your local electrician immediately.
Even as you prepare to celebrate during this coming festive season, always put your safety first. Use these tips to enhance the overall electrical safety of your home. Always remember to consult a certified electrician to ensure that your home is completely safe from accidents and faulty electrical wires. Nothing is more important than the lives of you and your family this Christmas!