There is nothing more important that safeguarding your home and family!
What is the probability of your home being broken into this year?
Between 2016 and 2017, it is estimated that up to 2.5% of Australian households experienced at least one break-in. Unfortunately, only 75% of homeowners reported the incident to the authorities. At least 70% of the households had their property stolen and others damaged.
According to a research, you are most likely to be burgled at 5 pm on a Friday afternoon. Some of the most popular items usually taken during home thefts include laptops, cash, ID documents, cameras, mobile phones, jewellery, power tools, video games and watches among others.
These are staggering figures and homeowners need to be worried. It is widely known that homes without security alarms, dogs, roller shutters, security grilles, cameras and other deterrents are most likely to be burgled.
There are possibly many ways through which homeowners can possibly enhance the security in their home. Don't let your home fall prey to unwanted guests. Instead, use these tips to make your home as safe as possible.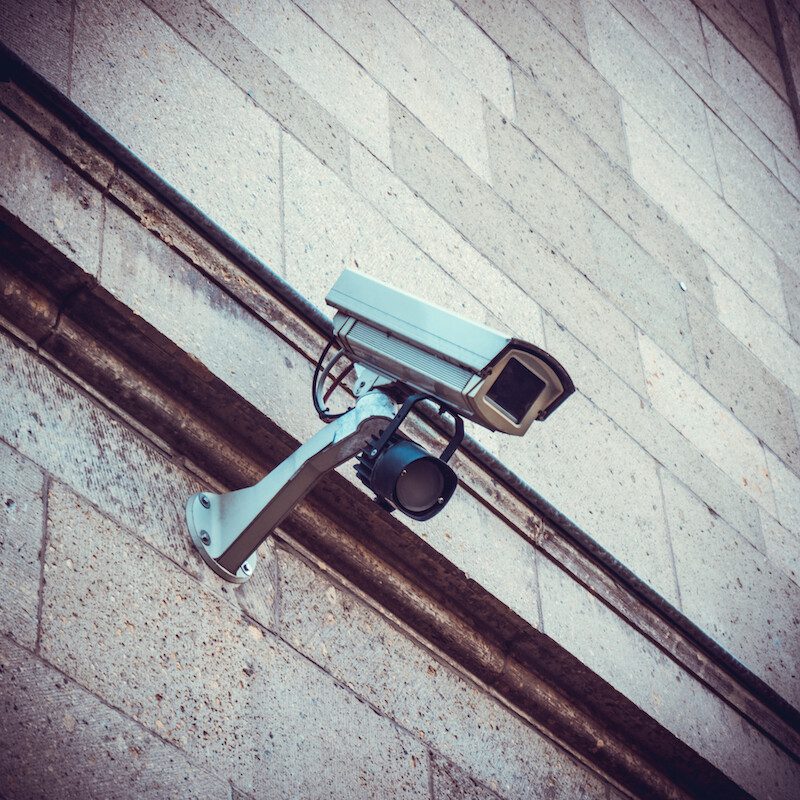 Install outdoor security cameras
Outdoor security cameras are a great way to keep a watchful eye on your home property. With a broad range of options that include vandal-resistant, IP66 weatherproof and long-range night vision designs, the latest outdoor security cameras are undoubtedly the perfect fit for your outdoor security monitoring needs. With these high-end surveillance and monitoring gear at your disposal, your home will be safe.
Currently, there are possibly endless types of outdoor security cameras out there, and sometimes it can be a daunting task to find the best one that suits your preferences. From bullet cameras, dome cameras, hidden cameras to live streaming options and wireless imaging devices, it may not be easy to find the one that matches your home security needs. That is why you want to consult a outdoor security lighting design permits physical detection, facial recognition and equally, minimises hiding spots hence enhancing the sense of your overall safety.
Outdoor security lights are available in a variety of options, ranging from motion detectors, time switches, dimmers and landscape path lights. You should choose a lighting option that can potentially distribute a wide cone of light, especially if you have a large space to illuminate.
As a general rule, an effective outdoor security lighting application should take into account your surrounding and should not compete with available traffic signals. It should also be uniform to avoid creating deep shadows and glares, allowing you to clearly observe any intruder around your home.
It is equally imperative to note that your outdoor lighting should follow local ordinances regarding source type, mounting height, wattage, shielding and energy conservation. It would also be a great ideal to shop for lighting fixtures approved for wet and damp conditions.
You want a fixture capable of withstanding the adverse weather elements such as rain, humidity and hail. As you may have seen, it would not be easy for the average homeowner to choose and install the best outdoor security lighting. Seek the guidance of an established security firm for assistance. It is your best bet toward finding the complete package for your security concerns.
Install home alarm systems
Home security alarm systems are equally a decent way to beef up the security in your home. Today, there are literally thousands of alarm devices on the market, ranging from Do-It-Yourself kits to top-notch hardwired units and you can always find the best that fits the bill. Typically, your alarm system should feature a siren, web and mobile control, image motion sensor, touchscreen control panel, window/door sensors among others.
Equally, your alarm system should be loud enough. After all, that's what you need to scare the daylights out of any potential burglar. What's more, it must be tamper-proof, should feature a wireless system with a keypad and front-point from a good alarm service provider.
Finally, your alarm system should have cellular capabilities because it guarantees that your unit won't just go down because there was a connection issue. A power backup is equally critical.