Emergency Power Outage Repair
No power in the middle of the night? Call our 24-hour service
Emergency Power Outage repair
No power? Looking for emergency power outage repair? Did your electricity suddenly turn off in the middle of the night? Gordon's Powers are here to completely restore your power!
Your Friendly Emergency Sydney Electricians
When you experience a power outage at home, the first thing you might do is locate your main switchboard. Check if all the switches are in the 'on' position. If they are all in the correct position and it isn't much you could do, there could be a more serious problem which requires the help of the professionals to repair or replace. If you don't have any experience or knowledge with electrical work, you should never put yourself in harm's way of fixing the problem yourself.
Similarly, the same can be said about an unforeseen power outage in an office building or business shop. Every business and company requires electricity to run their day-to-day business. Every minute that goes by without electricity is costing you money and business.
This is when you need an emergency electrician to attend your site immediately. This is where Gordon's Powers, the electrical experts, can help!
Emergency power outage repair
We've compiled a complete guide for power outage and blackouts. So that your household can be prepared for one when it occurs. There are some things that you should do during a power outage. Therefore, Best to wait for our emergency electrician to shortly arrive and fix the problem.
Our local friendly qualified electricians are happy to attend your emergency power outage. Certainly, that's is a quick and timely manner to fix the trouble. We deal with these types of emergencies on a daily basis. We are No stranger to any electrical work and our qualified electricians are equipped with all the tools and electrical accessories. Gordon's Powers will tackle any urgent job to get your power back up and running.
Have Our Licensed Electrician at Your Doorsteps in Under 60 Minutes
We understand that during an emergency, there is no time to waste. Therefore, our priority is shifted to you during an urgent matter. We'll provide a licensed electrician to handle your electrical crisis. As well as, Gordon's Powers guarantees to provide you with a 24-hour emergency electrician in under 60 minutes.
There is nothing more important to us during an electrical emergency then getting your electrical system resolved in a swift and professional manner. We are a team you can rely on and depend on during a power outage crisis. Day or night, rain or shine, we are always here to provide you with fast and affordable power repair.
Have the satisfaction and guarantee to know that your electricity will always be looked after and handled by the experts from Gordon's Powers. We always provide high-quality cables and wiring work so that no future problems should arise. Our labor work is backed by a lifetime of the warranty.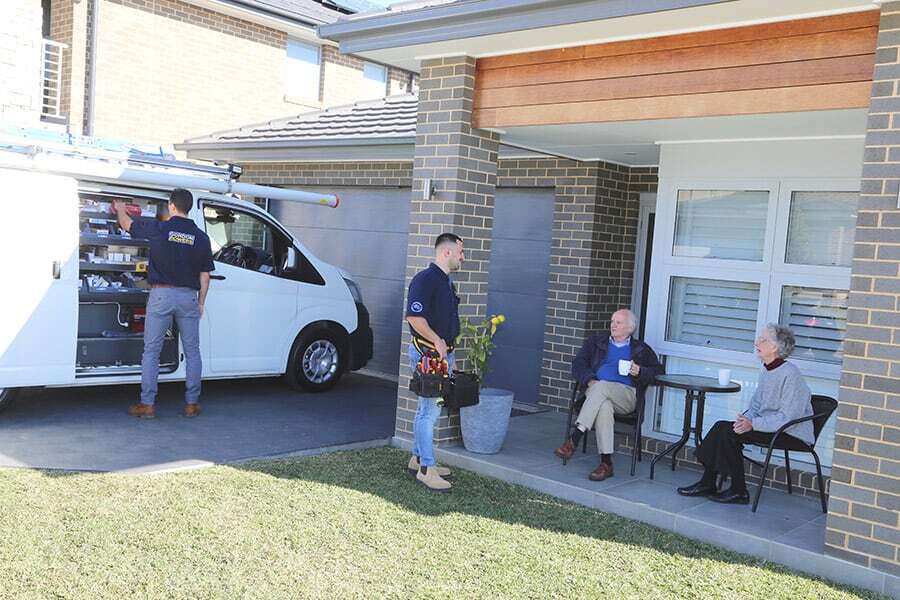 We Service all Areas of Sydney
Our emergency power repairs extend across the Sydney region including Sydney's Eastern Suburbs, Western Sydney, The Hills District, The Inner North, North Sydney, The Inner West, North Western Sydney, Sydney's North East, The Sutherland Shire and Sydney CBD.
When you experience a power outage, be sure to contact the 24-hour electrical experts from Gordon's Powers 24-hour emergency electrician sydney on 9199 7480! We guarantee to have someone at your doorsteps in under 60 minutes!