OUR REVIEWS
What Our Customers Say
A Sparky's Take – Beat your electricity bill, before it beats you
Before hitting your mailbox, several key components congregate to construct your dreaded electricity bill. The time of day you use your electricity, the plan you sign up for with your electricity retailer and the type of electricity meter you have, all play a significant role in the final dollar figure you're forced to cough up.
But don't switch off just yet, understanding each of these components and what works best for you can really help you drum down your electricity bills.
Understanding peak, shoulder & off-peak periods
Electricity in NSW is distributed by three key entities – Ausgrid, Essential Energy and Endeavour Energy. Which of the three you're supplied by, will determine what your peak, shoulder and off-peak electricity consumption periods are.
AUSGRID
Peak: Monday – Friday, 2pm – 8pm (excluding public holidays).
Shoulder: Monday – Friday (excluding public holidays), 7am – 2pm and 8pm – 10pm. Weekends and Public Holidays, 7am – 10pm.
Off-Peak: All other times.
ESSENTIAL ENERGY
Peak: Monday – Friday, 7am–9am and 5pm–8pm.
Shoulder: Monday – Friday, 9am–5pm and 8pm–1pm.
Time Of Use Off-Peak: All other times.
ENDEAVOUR ENERGY
Peak: Monday – Friday, 1pm – 8pm (excluding public holidays).
Shoulder: Monday – Friday (excluding public holidays), 7am – 1pm and 8pm – 10pm. Weekends and Public Holidays, 7am – 10pm.
Time Of Use Off-Peak: 10pm – 7am every day.
If you're considering switching distributors or require electrical services on a new property, contact one of our Level 2 electricians today.
Choosing the right electricity tariff
The electricity tariff you choose should depend on the way energy is used and measured on your property. There are 2 main types:
Single rate or flat rate tariff: A single rate tariff does not discriminate between peak and off-peak periods. One rate is applied, regardless of the time of day your electricity is used. A plan like this is great for a property with heavy electricity usage during peak periods as a single rate is typically lower than a time of use tariff's peak rate. A typical household might seek an arrangement like this. Once everybody has returned from work or school, all the household gadgets, appliances and lights are turned on!
Time of use tariff: A time of use tariff charges you based on the time of day your electricity is used. During peak periods, electricity is most expensive, and during off-peak, it's least expensive. The shoulder period costs slightly less than the peak. If you work night-shifts away from your property or work from home during the weekdays, you may consider this plan. Time of use tariffs are best for people who predominantly use their electricity during off-peak periods. Alternatively, if you have excellent self-control, this arrangement can encourage you to cut down or shift your electricity use to reap significant savings. This tariff is only available to people with an interval or smart meter.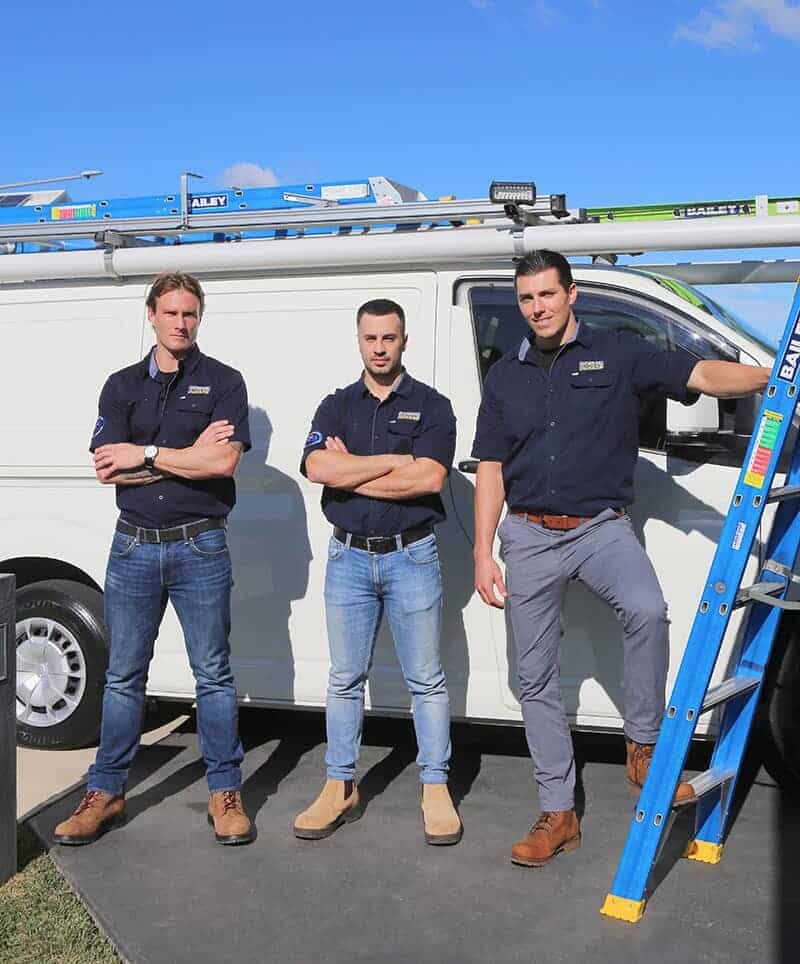 An additional tariff, known as a controlled load tariff, may be considered for appliances that run overnight or during off-peak periods. These appliances have their very own rate and often its own electricity meter. You may consider this in conjunction with a single rate plan as it isolates the appliance use of electricity during off-peak periods for a lower rate.
If you're unsure which plan is right for you, one of our Level 2 electricians will be happy to talk through your circumstances and provide a professional recommendation. You can find our contact details here.
Types of electricity meters
An electricity meter, as the name suggests, is a device used to measure a property's electricity use. Its sole purpose? To help calculate your electricity bill. Electricity meters may be single or three-phase powered, depending on the property's electrical load. A single-phase electricity meter is suitable for a household with low – medium electricity consumption, whereas a three-phase electricity meter is suitable for commercial properties or households with high electricity consumption.
Your electricity consumption is recorded in kilowatt-hours or kWh, which is the unit of measurement used to calculate your bill. One kilowatt-hour is the equivalent of 1000 watts for one hour.
There are three key types of electricity meters: accumulation meter, interval meter and smart meter.
1) Accumulation Meter
An accumulation meter measures your total electricity consumption with no discernment for when it was used. As such, your electricity retailer cannot charge varying rates based on the time of day your electricity has been consumed. Instead, you're charged a flat rate, hence the alternate name: flat rate meter.
The usage is displayed as a total of kWh to date. Every 3 months a meter reader will pay a visit to sight and record your usage so that your electricity retailer can calculate your quarterly bill. The previous read is then deducted from the new read to arrive at the current usage figure. Retailers that bill on a monthly basis will simply estimate that month's cost based on this figure.
Depending on the accumulation meter you've purchased, your read will display in one of three ways:
Digital Display: The number is electronically displayed.
Cyclometer Display: The number is displayed in analogue.
Dial Display: And to complicate things, the number is displayed across 5 dials. When read from left to right, each number that the "clock" hand lands on will represent the number in the 5-digit sequence. If the hand is between two numbers, you would record the lower number, unless it's between 0-9, where 9 would take precedence.
As they're an older type of meter, it is not uncommon for us to receive reports of faulty accumulation meters. If you notice yours just isn't ticking how it used to, we can have a 24-hour emergency electrician near you attend in no time. Simply give us a call on (02) 9199 7480.
2) Interval Meter
An interval meter, otherwise known as a time of use meter, measures electricity usage per half hour. This allows your electricity retailer to decipher the number of kilowatts used at various points within the day. Because they're able to track your usage like this, they can provide you with the choice of either a flat rate or a time of use tariff.
As with an accumulation meter, a meter reader pays a quarterly visit, except instead of reading the interval meter, an optical probe allows for the data to be downloaded directly onto a small electronic device. This information is then sent to your electricity retailer to put together your next bill. Interval meters are easy to read. They display the total kilowatts, alongside the date and time (EST). Unfortunately though, the half hourly data can only be accessed via download.
3) Smart Meter
Smart meters (or digital meters) are more or less the same as interval readers. In fact, sometimes they're referred to as interval meters. The only difference is that they're technologically advanced. Instead of having a meter reader pop by every 3 months, they can be remotely read. This is great news for you also. Not only can you view your total usage on the digital screen, but you can access detailed data via an energy monitor or online portal. With this sort of insight there should be no excuse for excessive energy use.
It is now mandatory for any new or replacement installations to be smart meter. If you require a new meter installation, you can arrange to have one of our Level 2 electrical contractors attend the site at a time that suits you. We also have 24 hour emergency electricians available on call if you need an urgent replacement.
We supply and install both single and three phase smart meters to the Sydney metropolitan area, including the Eastern suburbs, Inner-West, North Shore, Sutherland Shire, Western suburbs and the Hills District.
Gordon's Powers are here to provide you with all your electrical work needs with licensed electricians in Sydney. Our team is dispersed across the city to cover a wide area of Sydney.
Check out
Our Level 2 Services