Sydney Expert Electrician
Friendly Fast Electricians
Call us on 0291997480 for a 24 hour service
or book your job online today.
OUR REVIEWS
What Our Customers Say
Sydney Electricians
Who We Are
100% Guaranteed, on time, delivered with a smile.
Our refreshing approach has led to a long list of happy customers and the development of long-lasting relationships. Whether you're after a level 2 electrician or need an emergency electrician as fast as possible, we're your team to call!
Our refreshing approach has led to a long list of happy customers and the development of long-lasting relationships. Whether you're after a level 2 electrician or need an emergency electrician as fast as possible, we're your team to call! Our refreshing approach has led to a long list.
Read More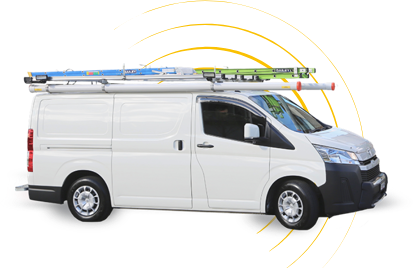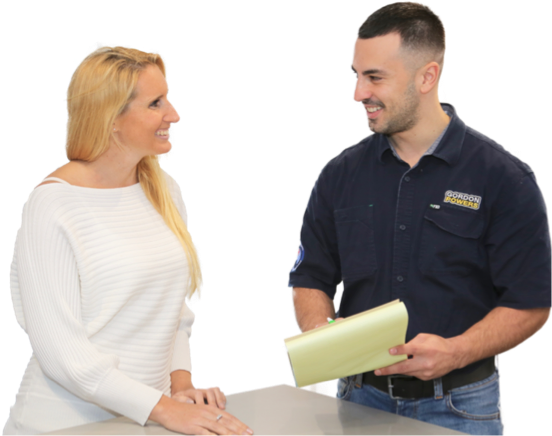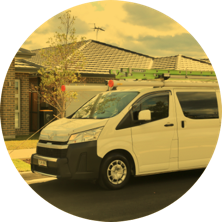 Why Choose Us
Our six promises to you!
100% Guaranteed, on time, delivered with a smile.
Workmanship Warranty
Reliable & On Standby 24/7
Upfront honest Pricing
Workmanship Warranty
Rapid Response
Same-day Service Guarantee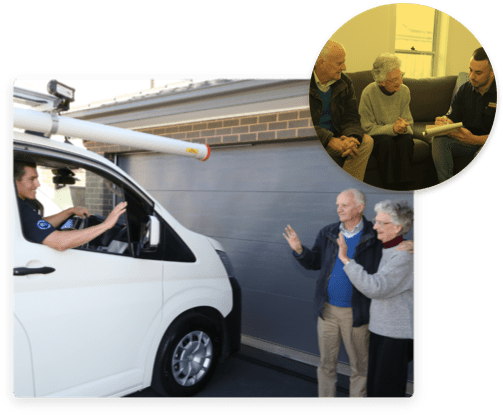 Our happy clients
What they say
Prompt, honest and efficient, boys were wonderful. I highly recommend this company. The job was quickly and skillfully done, I will absolutely use them again. Thank you so much for your great efforts.
My husband and I placed a request for the electrician to attend to a hot water issue we had. They arrived on time and did an exceptional job. We now have our hot water up and running again! Blake and Ryan were very pleasant and very professional. I will definitely be using their services again.
Best electrician ever! I called Dave the electrician to advise him that I had no power to my premises, he arrived within 30min as promised. He rectified the issue immediately and my power was up and running in no time! I was extremely satisfied with the pricing, reasonable and upfront costing with no hidden fees! I will be calling Dave for all my electrical needs.
Friendly, honest and on time. Aaron and Mike gave me options and explained costs involved which saved us money. Will definitely use them again. Outstanding service!
Previous
Next
The partners
Brands we love and use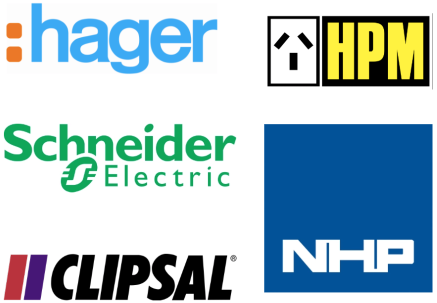 Expert Electricians
Call a reliable & on-time electrician in Sydney today
Among the suburbs in Sydney's North West, we also have The Hills District. As Sydney continues to expand and sprawl, dwellings are looking to purchase and construct their homes in these areas. The Hills Shire is increasingly popular with residents that are looking for a calm lifestyle away from the bustling Sydney CBD. The area which was once semi-rural farmland has grown to become a major residential district in suburbs such as Castle Hill, Kellyville, Rouse Hill, and Pennant Hills. Gordon's Powers Emergency Electrician Sydney can help you connect your newly constructed home to gain electricity from the local network. Our licensed level 2 electricians are authorised by major energy companies such as Ausgrid and Energy Endeavour to perform dangerous electrical work. They have been trained to follow strict rules and carry out safety procedures to ensure that regulations comply. If you are worried about a power outage in your building in North Sydney, fear not. We also specialise in commercial level 2 electrical. We know that North Sydney is a busy business district. A power outage here will have a major impact on your business and economic consequences. Swiftly get it resolved with Gordon's Powers Sydney electrician. Our certified emergency electricians are quick to attend your site and identify the exact cause of the power failure. We'll get your electricity fully restored before you know it with our reliable commercial electricians. You will get to work with the best commercial electrical services and residential electrical services.
Your Friendly Sydney Electrician
Mobile electricians who are here for you every step of the way
There is no place quite like Sydney. With a population of 4.8 million residents, Sydney is worldwide famous for its iconic duo landmarks – Harbour Bridge and Opera House. Gordon's Powers is committed to providing each and every person with an endless amount of power to always keep your electronic devices and appliances running 24/7. We have licensed electricians around every corner within reach to your home.
Sydney is a dense and vast region with over 40 local government areas and 658 suburbs. Luckily for you as a Sydney-sider, our emergency electricians are scattered all over the metropolitan to easily get to you in under 60 minutes! Whether you are conveniently located in the hub of the Central Business District (CBD) or further out in the suburban areas such as Parramatta, Campbelltown or Penrith, Gordon's Powers electrical contractors are always here for you!
This issue may also be faced by those living in certain regions of South Sydney near the water such as Georges River or Weeney Bay. Hire our expert level 2 Electrician Sutherland Shire. So you can enjoy the day at the Miranda Westfield Shopping Centre or Menai Marketplace while the Gordon's Powers team will be busy restoring your home. We also have commercial electricians to save your business. Our electrical work is high-quality, therefore you won't have to worry about any future problems.
Affordable Electrical Repairs Sydney
Your home's electrical safety is our priority
Most famous for its gorgeous beaches, Sydney's Eastern suburbs boasts a prestigious status of wealth and lifestyle. However, that doesn't mean that residents here never experience household electrical problems. Being located near the coast also has its own problems. Saltwater droplets from the sea can find its way through the house and cause rust among electrical components. As a result, these electrical devices that control your electricity break down and fail to work. When a blackout strikes, get a reliable electrician team you can get behind to safely and completely restore your power.
Similar problems can be found in terraces and houses across Sydney's North East, or otherwise known as the Northern Beaches where you'll find Manly Beach and Palm Beach. Here, surfing and sunbathing dominate the lives of residents living here. They live, breathe and speak the outdoor active lifestyle. When an electrical issue occurs, Gordon's Powers will take care of you. While you spend your time doing the things you enjoy, we'll get down to sort out the problem with our qualified level 2 Sydney electricians. Their vast knowledge and experience in the industry are simply unmatched.
If you are living in one of the oldest regions of Sydney's Inner West, there is no doubt that you will experience an electrical fault. The most common culprit for this is due to old electrical wiring or switchboard that previous owners have failed to replace. You will find terrace facades that deeply reflect the architecture made during the 19th century. King Street in Newtown is regarded as of the best streets to see a line of old terraces. Ask a team member from Gordon's Powers to safely replace your old household electrical parts, don't wait until a major catastrophe happens. This can be very dangerous and costly!
Western Sydney constitutes a huge part of the region and covers a wide land space. It is rich in many different cultures and ethnicities where demographics of all types can be found. Middle Eastern influences can be found in western suburbs such as Punchbowl, Bankstown and Lakemba. Whereas Eastern Asian influences are obvious in Cabramatta, Canley Heights, and Bonnyrigg. Our level 2 electrician Western Suburb
loves working with people of all different types of cultural backgrounds. It provides us with the opportunity to share our stories and grow our community.
For those living in North Western Suburb, we are just a phone call away. We are able to work independently while you are continuing your daily routine or perhaps you could take the kids out to the Wet'n'Wild water park or the Featherdale Wildlife Park near Blacktown for the day. We know that these things can occur at any time. That is why we have 24-hour mobile electricians is always ready to attend your site.
We're local
Areas we service
Expert Electricians with honesty and integrity in everything we do