Everything about Household Green Transformer Boxes
Authorised to repair, remove & install to industry standard
Workmanship warranty
RELIABLE & ON STANDBY 24/7
UPFRONT HONEST PRICING
5 STAR
SERVICE
RAPID
RESPONSE
Household Green Electrical Box
Residents of NSW, Australia, may have come across household green transformer boxes. You may have seen a big green electrical box in your yard or in front of your house. These electrical devices are refer to as pad-mounted transformers. They are an integral part of the electrical system that provides energy to your premises. On most occasions, you can find them buried underground. It is imperative to note that these green transformers are a concept of three Es.
Cheap,
Eco-friendly
Efficient.
Green transformers are eco-friendly because they tend to minimise the carbon footprints. They are energy efficient, allowing homeowners to save on monthly energy bills.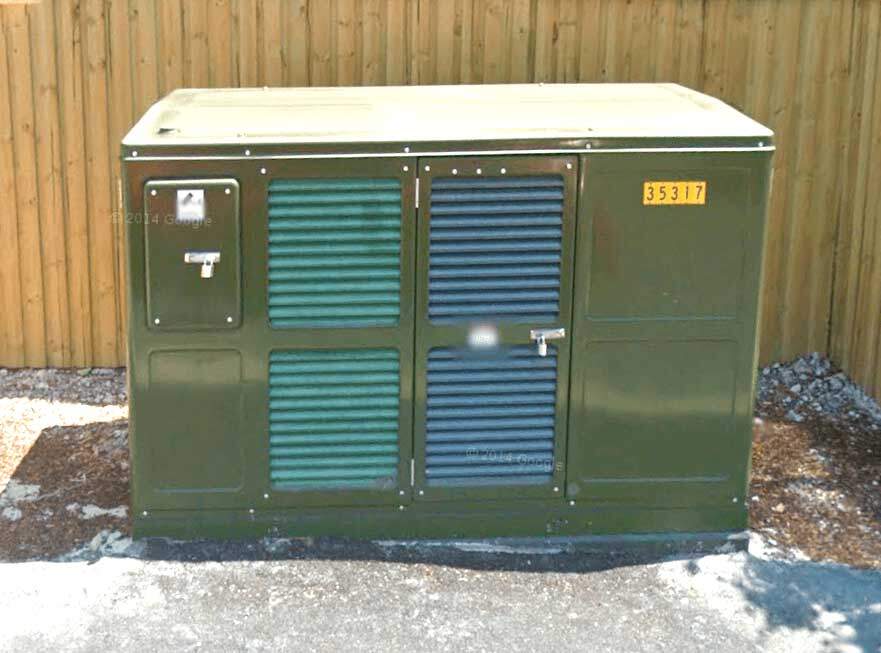 How do these green transformer boxes work?
Using the procedures employed at large industrial complexes, but now designed to a compact unit, your green household transformer reclaims and recycles electrical power. Typically, the green electrical power box fine-tunes your home electrical system. This leads to relatively less heat generation as well as reduced amperage. This, in turn, results in reduced electricity consumption.
When the motor starts, it instructs the utility transformer for power to run. The demand for electrical energy is initiated through the wiring, meter, the panel box and down the lines to the transformer. The green electrical transformer, once installed, keeps or stores energy and only releases the right amount of it to the motor.
This reduces the heat on the wires and the motor itself. This reduction of heat generated will ultimately lower your monthly electricity bill, prolong the life of the motor and equally help to reduce the chances of fire instances.
Simply put, a green electrical transformer is efficient and creates less waste of electrical power while at the same time increasing the life of the equipment in your home. What's more, the green electrical box offers protection against power surges and makes the electrical panel to run cooler. What these means are consistent monthly energy savings.
What are some of the benefits offered by green household transformers?
Reduction of your carbon footprint
One of the major benefits offered by the green power transformers is the significant reduction of pollution. These transformers use ester oil instead of mineral oil used in conventional transformers. Ester oil is relatively less toxic and is also biodegradable. This reduces pollution risks during operation.
Increased safety
With a green transformer boxes at your disposal, you'll benefit from improved fire safety. The use of ester oil only means that green transformers are less flammable and will also reduce fire spreading.
Noise reduction
This limits disturbance in urban areas and other ecologically sensitive areas. The noise reduction is made possible due to the selection of high-performance equipment and materials, innovative mechanical structures and optimised design of functional parts.
High eco-efficiency
Another benefit of green electrical transformers is their optimised life cycle cost. Apart from reducing your monthly energy bills, these power boxes are extremely durable and require very little maintenance.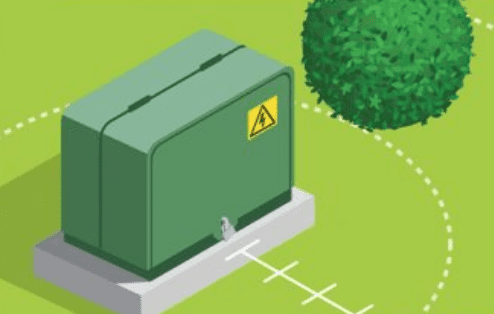 How much will we expect to save on a monthly basis by using the green electrical transformer?
Of course, this may depend on a number of factors. The size of your home, the amount you are paying for electricity per kilowatt as well as the amount of motor load. Regardless, one thing which is certain is that you'll experience a dramatic change in your monthly energy bills.
Do these green transformers work in every home?
Yes, they do, as long as your home has a circuit breaker panel with breaker switches.
Is this type of transformer durable?
Green household transformers have a lifespan of up to twenty-five years.
What are some of the landscaping guidelines involving the use of green household transformers?
Though landscaping may represent a significant investment for homeowners, it should be noted that landscaping around this type of electrical equipment can potentially interfere with its normal functioning. Avoid interference with the big green box and you and your family will stay safe.
Here are some rules that you can follow:
Homeowners are highly encouraged to always maintain a clearance of about three meters in front of the device. This is usually the side featuring the lock which directly faces your house.
Do not dig beside your green transformer.
Maintain a clearance of at least 1.5 meters on the other three sides of the green transformer in order to perform emergency tasks or systematic checks.
Never cover this electrical equipment in any way. If you didn't know, adequate space is vital for efficient air circulation around the unit. This enables heat to escape during hot weather. It also helps to extend its life.
It is best to find a licensed electrician in your area to attend to any problems or concerns that you may have. They will always have the answer to any electrical situation you may find yourself in.
If you have a green electrical transformer box near your home and have some concerns. Feel free to contact your friendly Gordon's Powers your emergency electrician. We have emergency electricians Sydney and level 2 electricians across Sydney to swiftly attend your home, office or commercial space. There is no electrical job that we can't handle with our fully qualified electricians.
Contact Gordon's Powers Licensed Electrician in Sydney. See our Sydney electrician locator.
Call Gordon's Powers at any time of the day for a free quote on any electrical work on 9199 7480!