Level 2 Electrician Canterbury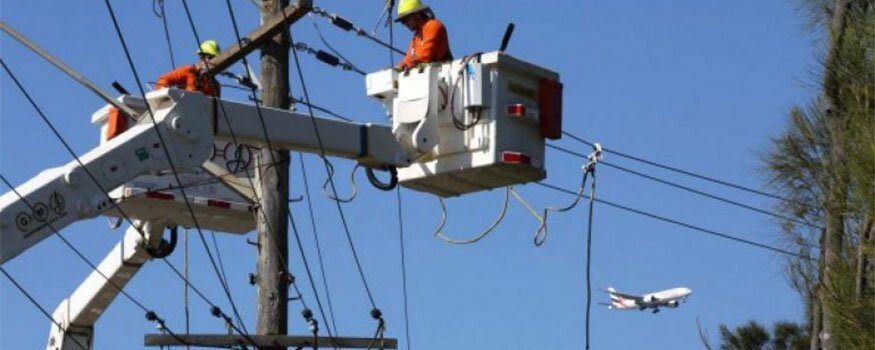 Do you have a business in Canterbury that requires you to run on a 3 Phase Circuit? If you are still using a Single Phase Circuit, you would need help from Gordon's Powers Level 2 Electrician Canterbury to perform the upgrade for you. Any commercial property should ideally run in a 3 phase system to support electric demands. This is common in industrial settings and other business industries that have equipment, appliances and other advanced machines that run simultaneously.
If you intend to upgrade soon, you can work with professional Level 2 Electricians who are certified and authorised to perform such works.
Gordon's Powers Level 2 Electrician Canterbury is one of the fastest team to cater premium electrical service. Anything that falls under category 2 electrical works, leave it to us and our master electricians will complete the job as fast as possible. Our quick service is reliable and we make sure that it never loses its integrity. All our Level 2 Electrician Canterbury is authorised to perform electrical works within Ausgrid and Endeavour Energy networks.
With more than 10 years in the business, Gordon's Powers has been a pioneer of a 5-star quality electrical service in Canterbury and surrounding suburbs in Sydney. We handle and perform remarkable operations concerning the following primary task:
Overhead and Underground Consumer Mains Repairs Canterbury and Installations
Consumer mains is a wide chunk of service in the electrical world. Many electrical jobs originates from this common electrical component that make up the connection between the consumers and the network providers. As common as it is, this is in fact the largest scope and one of the hardest tasks to handle. There are many things to consider during provisioning, energising, repairs and maintenance of consumer mains.
For new provisioning, Gordon's Powers Level 2 Electrician Canterbury will evaluate the scope of work and analyze your location. Depending on the existing consumer mains setup, Gordon's Powers has no problems with installing either overhead or underground consumer mains. We make sure your connections are secured before we energise your power lines. Any repair works on consumer mains service is also efficiently by Gordon's Powers Level 2 Electrician Canterbury.
Gordon's Powers can organise the following work for you, no hassle required:
Fuse equipment repair and replacement
UV Damage defective notice repairs
Installation of underground consumers mains both single and three phase systems 24 hrs
Off-peak relay installation and associated metering equipment
Repair of single and three phase consumers mains 24hrs
Point of Attachment relocated or repairs
Electricity system capacity extension and upgrades
Electricity metering equipment installation
Connection of your mains service lines to the local electricity network
Disconnection of your mains service lines from the network for minor repairs
Permanent disconnection of your mains service lines for building demolition
Private power pole and underground pillar installation, replacement and removal
Upgrade your existing service from single to three phase or just increase the supply capacity for extra load requirements
Connect your mains service lines to the network and energise your installation.
Emergency Electrician Canterbury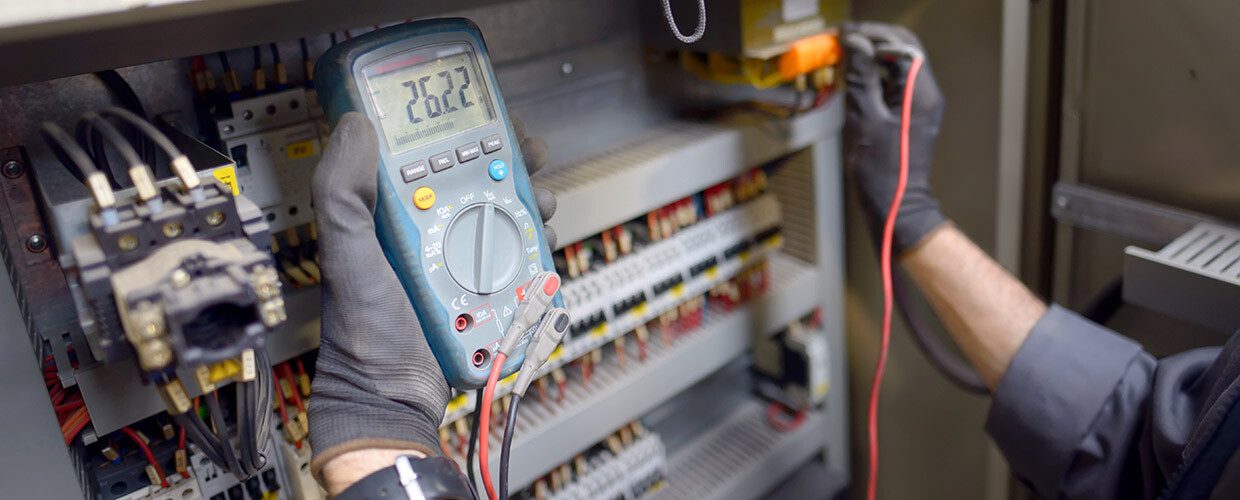 Are you ready to face any electrical emergency that may arise? Any electrical problems can be scary and stressful but with the help of Gordon's Powers Emergency Electrician Canterbury you can live in a worry-free home. Gordon's Powers can be your best option when you want a team that can get to you immediately should you need an electrical assistance to with your electrical problem.
Why would you count on Gordon's Powers Emergency Electrician Canterbury? Easy, we give you the help you need, nothing more, nothing less. We work straight on the problem and focus on the solutions so there is no time and lives wasted. We have more than 10 years of active electrical emergency service to our customers in Canterbury and other suburbs within Sydney. When you come looking for your permanent electricians, you should check businesses who are run by family because it has more connection to their customers. Another thing to consider is how they value their credibility and reputation. This only shows that they are serious with their craft. Fortunately, you can find all these values in Gordon's Powers Emergency Electrician Canterbury service.
Electrical problems in emergency cases may require prompt replacements. Gordon's Powers only uses materials that are of the highest quality and trusted brands both local and international made. All our labour and materials used are covered by warranties and all our operations are inlined with Australian Standards and in compliance with network providers' energy regulations.
With Gordon's Powers, there are no middle-man or sub-contractors. When you hire our team, you will be working with certified and qualified electricians from Canterbury who have the license to perform electrical emergency repairs on consumer mains, power lines and other sections of your electrical system. You can speak directly to any of our professional electricians, let us know emergency and we will be with you in a jiffy.
In any given day, prevention is better than cure. Below are some potential hazards and if you spot any, be sure to be ready with Gordon's Powers:
Bad Wirings
If you are living in an old home, chances are the electrical system is also old and some parts already have bad wires. Wire insulations may have been peeled of, melted and there can be open wires especially when you have wirings beneath walls, floors and ceilings. Let Gordon's Powers Emergency Electrician Canterbury inspect your entire wirings and secure them.
Faulty Sockets
Busted or sparking sockets can cause a number of issues like damaging your appliances when plugged, electrical shock and power shutdown due to short circuit. Have it checked by Gordon's Powers and fix it before it creates further damage.
Power Shutdown
When your power goes out all of a sudden without any maintenance notice from your network provider, it could mean a problem with your consumer mains or the power lines. To confirm, a qualified electrician like Gordon's Powers can help identify the fault and fix it to restore your power in no time.
Smoke Alarm Installation Canterbury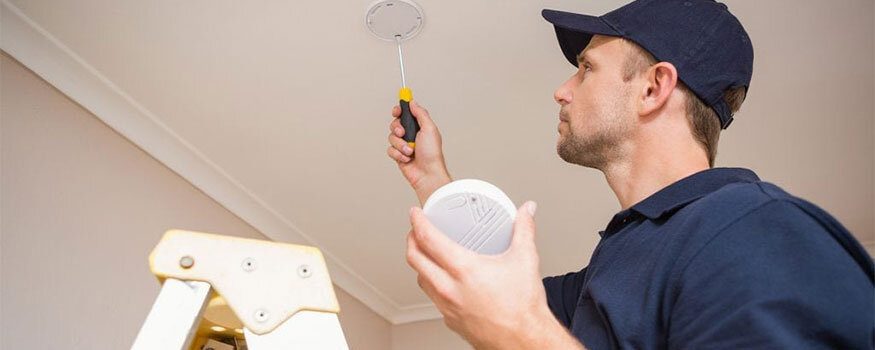 Do you plan to get a professional Smoke Alarm Repairs Installation Canterbury to help you install smoke sensor with the highest quality? Gordon's Powers is one of the few smoke alarm experts in Canterbury and are trained to safely handle any type of smoke alarm systems.
We provide friendly Smoke Alarm Repairs Installation Canterbury service whom you can entrust your safety. Gordon's Powers has a wide knowledge in fire protection and imparts our expertise to our customers within Sydney. Relying on to Gordon's Powers for all your smoke alarm concerns means that you want to secure your home and commercial properties against the damages of fire.
When you start looking for smoke alarm technicians, don't just settle with those who only know how to install. It is important that the person you are working with to the job knows how the sensors work and can give you instructions on how to manage it so you know what to expect.
With Gordon's Powers Smoke Alarm Repairs Installation Canterbury, you got yourself a professional electrician who can guide you with the ins and outs, dos and don'ts of having a smoke alarm system. Our licensed smoke alarm experts have been servicing our clients in Canterbury for many years, maintaining the smoke alarm sensors active and reliable.
A quality and dependable smoke alarm system is required to be properly installed in compliance with Australian Standards. Gordon's Powers is properly trained and strictly observe building codes (BCA) for both private dwellings and commercial or public settings. We perform all our Smoke Alarm Repairs Installation Canterbury operations in accordance with Fire and Rescue NSW, making sure that every installation and repairs are within requirements of the government. We also keep our team updated with the new regulations on fire safety so we can share the right practice when servicing our fellow Canterbury locals.
Fatalities caused by fire is often the result when people are not aware of the existence of fire. This usually happens when they are asleep and when the smoke sensor is faulty and not able to send the alarm. Most of the time, if the smoke alarms are not properly positioned, that can be a big problem. Gordon's Powers Smoke Alarm Repairs Installation Canterbury are aware of the recommended positioning of smoke sensors and how far apart they should be from each other.
If you are occupying a home or a building with different levels, Gordon's Powers will install smoke sensors on every bedroom and hallway of every level on your building. There are other spots that needs to consider as not advisable to install an alarm. These points includes the kitchen and bathroom. Anywhere that there is expected the existence of smoke, do not install.
So, if you notice that you have an improperly placed alarm or have no alarm on expected spot, you can have Gordon's Powers reassess your current smoke alarm system and we will correct the problem.
Switchboard/Fusebox Repairs Upgrades Canterbury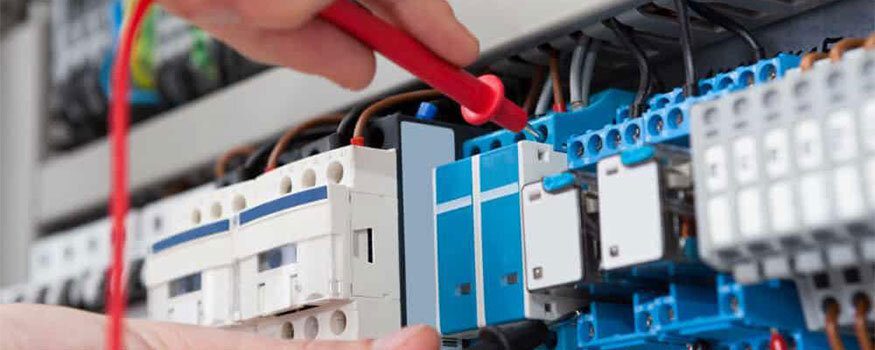 Do you know which Switchboard/Fusebox Repairs Upgrades Canterbury team to hire for your new switchboard installation of fusebox replacement? In Canterbury, you must have heard of Gordon's Powers by word of mouth and reviews. There is one good reason behind our popularity – we deliver high-quality Switchboard/Fusebox Repairs Upgrades Canterbury and guarantee all job is done at top satisfaction. There has not been any unsatisfied customer with our service. We always make sure that everyone's service request is properly taken care of and that you are happy at the end of the day.
You must have heard about how serious and technical switchboard matters are and you must be thinking what's so much fuss about it? Switchboards are not boxes that are just there for no reason. Electricity coming from network providers have high and uncontrolled current that can affect your appliances and power surges are randomly high that is incredibly dangerous for you and your family members. To control this crazy situation and prevent electricity going all over the place, a switchboard is needed. Yes, it might just be a tiny box with respect to how big your house or building is, but this smart box is the key to everything you can do with electricity.
Why would you need Gordon's Powers Switchboard/Fusebox Repairs Upgrades Canterbury? If you are a non-technical person or no license to work on electrical circuits, do not push your luck. Professional electricians like us with the certification and permit to work on electrical systems in Canterbury is the right people to do the job.
Electricity is not a simple algebra formula where you can just replace x for y, rather, behind the clean circuit panels lies the entire room for wires that criss-cross with one another and each component in the switchboard has their own purpose and specifications. You can let Gordon's Powers take the headache of understanding the world of electricity while you focus on other matters.
Gordon's Powers Switchboard/Fusebox Repairs Upgrades Canterbury is highly efficient in all aspects. As a family business with a strong background in the electrical emergency service, we see to it that all switchboard we are servicing only uses quality electrical components.
We use cutting-edge technology in performing every switchboard and fusebox repairs and installations. You deserve the best electrical assistance in Canterbury and so we try our best to bring you the highest switchboard management quality as possible.
For switchboard repair works, we will perform accurate troubleshooting to point out the component that causes the problem. We will quickly repair it and test all other components inside the panel to make sure every component is compatible to function with each other. When we say quick repair, it does not mean that we will skip other steps.
It means that we do our work in a timely fashion but all our checklist is strictly followed to avoid long distraction to your operations. Our switchboard experts are more than happy to assist you and the rest of the Sydney community.
Hot Water Heater Repairs Installation Canterbury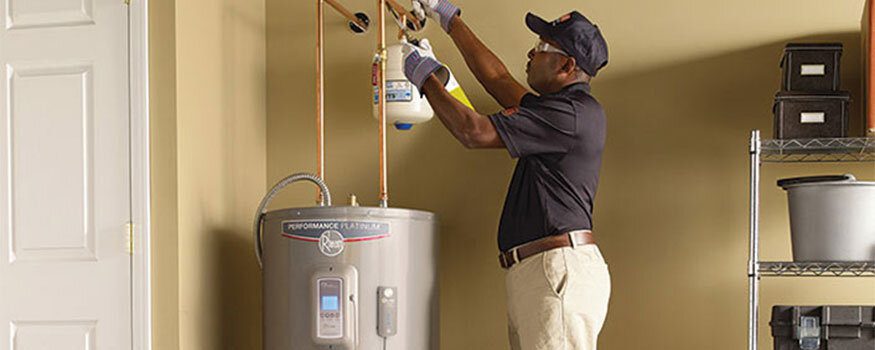 No hot water coming out of your shower? Don't put the blame on your shower head. You may want Gordon's Powers Hot Water Heater Repairs and Installation Canterbury troubleshoot the problem and see if your hot water heater is failing. You may want to seek immediate assistance if your hot water heater is over 10 years as this could mean that your hot water heater is generally old and maybe starting to feel major symptoms of wear and tear. There are a few good video tutorials that tells how to deal with a broken hot water heater. But if you have no knowledge on how plumbing system and electrical system works, chances are, you might be repairing the wrong problem and create another one.
With Gordon's Powers Hot Water Heater Repairs and Installation Canterbury, everything you need to know about hot water heaters and how to manage them is available through our master plumbers and electricians at a very reasonable cost. We never run out of enthusiasm and dedication to help our Canterbury customer when they are in good of a quality hot water heater they can use for years to come. Every water heater installations we perform is spot on because we have a very small margin of error in the urge to give you consistent hot water supply from quality hot water heaters.
If you are going to install a hot water heater system for the first time, you can have our certified hot water heater experts to give you a free consultation. We will do a quick inspection of your home or building to note the install points and identify what type of hot water heater to use. We will evaluate if you need either a storage hot water heater, gas hot water heater, solar hot water heater or tankless hot water heater. Afterwards, the installation begins and ends with a perfectly working hot water you can enjoy every day.
For existing hot water heaters that needs repairs, you can also count on the ability of Gordon's Powers Hot Water Heater Repairs and Installation Canterbury to swiftly confirm the problem and target the issue with effective remedies and permanent fixes that would restore your hot water heater operation and lengthen its lifespan. Our team has no problems with repairing your water heaters no matter what type you are using.
In Canterbury, we are one of the few hot water heater specialists that can do most work when nobody can. All our replacement components are of quality and we only use tools and equipment that are fully calibrated to give us the precision we need.
Normally, a hot water heater extends up to 10 to 12 years. Depending on varying weather conditions and frequency of maintenance, it can fail even shorter than that timeframe. Gordon's Powers can prevent you saying goodbye to your hot water heater sooner than expected. We perform honest and efficient hot water heater maintenance guaranteed to give you cost-effective ways on how to maintain it.