Level 2 Electrician Como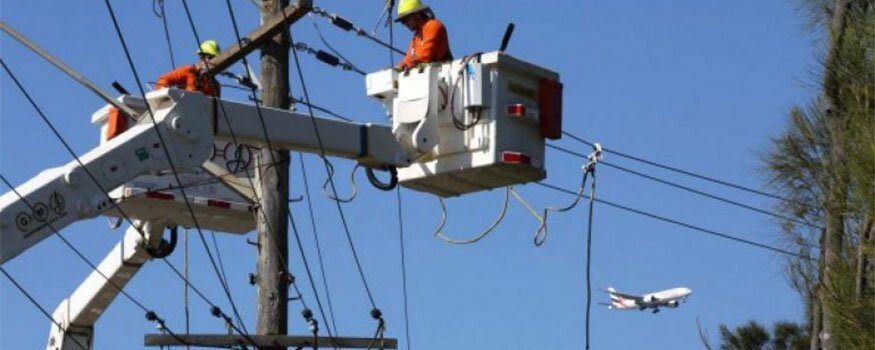 Living in Como is a good head start if you have the right team of Level 2 Electrician Como to catch you whenever your electricity goes out of hand. Gordon's Powers Level 2 Electrician Como are among the few good Level 2 electricians in Como and the Sydney region that offers international quality electrical service. Our team is fast to respond in any case of an electrical problem and completes any electrical installations all within the same day. We also have an amazing post-operation service and can work with you closely to ensure that your consumer mains are in perfect setup and working condition.
Hiring the right electricians for you is critical. You have to know which one has the right background, customer reviews and on-job performance. Unlike other electrical service providers, Gordon's Powers is working hard to achieve the highest commendation possible so we focus on training and workshops to stay competitive. We are your authorised Level 2 electricians that can work within Endeavour Energy and Ausgrid networks and have the expertise to handle any consumer mains ranging the following operations:
Off-Peak Relays
Electricity consumption no matter which electricity distributor you are in causes your electric bills to get excited. As part of the Australian law and regulations, off-peak electricity is presented all over NSW and the only way you can get an advantage of this is if you have the right off-peak relays and equipment. Gordon's Powers Level 2 Electricians Como has intensive knowledge in the implementation of off-peak replays over Como and nearby suburbs in Sydney. We will also provide you with the metering equipment so you get billed right.
Service Mains
The team of Level 2 Electrician Como at Gordon's Powers Whether your area requires overhead or underground service mains, we have the certified and licensed electricians that can perform consumer mains installations, repairs and maintenance. For every overhead service mains, we can provide and provision service lines and energize them to your electrical network provider. The same thing with underground mains, we will check your area for underground electrical connections and install your service mains and proceed to energise it as well. A thorough test will be conducted at the end of each installation to secure your safety.
Gordon's Powers can organise the following work for you, no hassle required:
Fuse equipment repair and replacement
UV Damage defective notice repairs
Installation of underground consumers mains both single and three phase systems 24 hrs
Off-peak relay installation and associated metering equipment
Repair of single and three phase consumers mains 24hrs
Point of Attachment relocated or repairs
Electricity system capacity extension and upgrades
Electricity metering equipment installation
Connection of your mains service lines to the local electricity network
Disconnection of your mains service lines from the network for minor repairs
Permanent disconnection of your mains service lines for building demolition
Private power pole and underground pillar installation, replacement and removal
Upgrade your existing service from single to three phase or just increase the supply capacity for extra load requirements
Connect your mains service lines to the network and energise your installation.
Emergency Electrician Como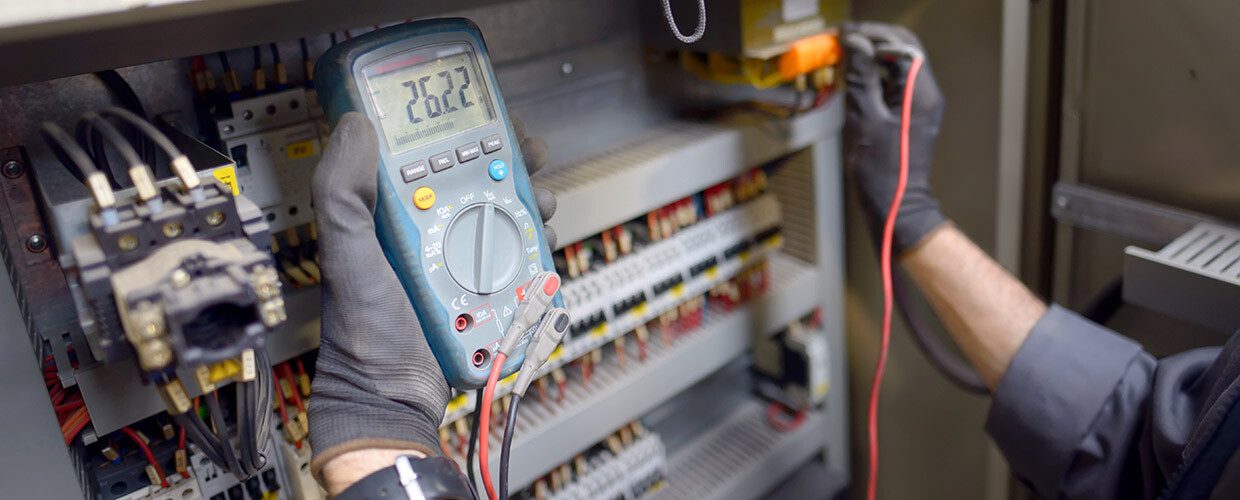 It is an absolute inconvenience when you run into an electrical emergency and your Emergency Electrician Como is nowhere to be found. The story is different with Gordon's Powers Emergency Electrician Como. We are never missing in action and in fact, we are available 24/7 to jump into any electrical situation that our fellow Como locals face. When you get our team to work with you, you are directly working with some of the best and certified electricians. No need to pay for finder's fee or agents fee as we work closely with our clients.
Dealing with electrical problems should not be complicated. You would not have to suffer or lose your assets because of incompetent electricians. Rest assured that when you have Gordon's Powers Emergency Electrician Como, you are in safe hands and your electrical emergency will be over in no time. We would require you to be vigilant and inform us the onset of any of the following signs of an electrical emergency:
Sparking power outlets or sockets
Burning electrical odour
Arcing faults on switchboard and fusebox
Blown up fuses
Flood and water damage
Emergency Electrician Como with 24-hour Coverage
When you encounter a sudden electrical problem, even if it is in the middle of the night, daybreak or within busy hours, Gordon's Powers Emergency Electrician Como is a team you can depend on. Our excellent and prompt service chooses no time and there is no small or complex electrical emergency that we could not do. So whenever you encounter any of the above symptoms, you can immediately engage our emergency electricians and we will be with you in 60 minutes or less. Rest assured that you have a team that can help you out even when rest of the world is sleeping.
At Gordon's Powers, every second count. Any small electrical problem is equivalent to an electrical emergency that needs fast action. Our Emergency Electrician Como service is one of the reliable licensed Sydney electricians that firmly believe that prevention is always best. This holds true especially when electricity is involved. Electrical fire is one of the major causes of death around the world and our team never lets an opportunity slip by to free our fellow Como locals.
We always follow a protocol in addressing any electrical operations and ensure you, your family, our cleaners' safety and protect your assets from any impact that electrical emergencies can bring. We use advanced electrical tools and equipment to accurately detect the faults and provide quality repairs that last. All operations performed by Gordon's Powers Emergency Electrician Como are in accordance with Australian Standards and is backed up with full-service warranty.
Aside from common electrical faults given above, we also recommend that you seek the attention of emergency electricians if you have problems with your alarm systems like cameras, motion sensors, central alarm systems, door and window sensors and disconnected or disengaged alarms. Non-working alarm systems put you at risk of theft and vigilant people. With Gordon's Powers, you are in safe hands!
Smoke Alarm Installation Como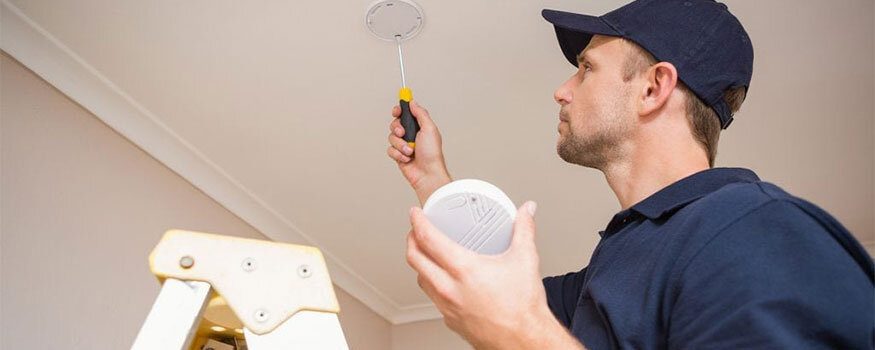 Do you have a busted smoke sensor and need Smoke Alarm Repairs Installation Como electricians to fix it for you? Gordon's Powers Smoke Alarm Repairs Installation Como can do this for you. We have a team of professional smoke alarm technicians and electrical engineers that can check your whole smoke alarm system and make sure every sensor is working properly with no worries.
Gordon's Powers has a tremendous success in providing international quality electrical services in Sydney. We have a strong knowledge of different types of smoke alarm systems and its applications. You do not have to worry if you are confused with what type of smoke alarm to use for your first installation because Gordon's Powers Smoke Alarm Repairs Installation Como electricians will guide you all the way. We will even educate you and make you familiar on how the following smoke alarm work so you have an idea what to expect and how to manage it on a basic level:
Ionization Smoke Sensors – If you have many hidden wirings behind walls, ceilings, floorings, this type of smoke sensor is best as it can detect small particles of fire that is emitted by slow acting fire or when smoke is not visible but the presence of fire is there. When the sensor detects these particles, it immediately sends the alarm to warn you of a possible fire incident.
Photoelectric Smoke Sensors – This works effectively in instances where there is a full blown smoke and for smouldering fire. Smoke is detected when it passes the chambers of the sensors and blocks the photographic projections of mirrors in the chambers. Aside from indoor use, this is best used on open spaces like porch, veranda, balcony and other areas of your property.
Dual Smoke Sensors – These are those smoke alarms with the combination of ionization and photoelectric smoke alarms for full protection against different forms of fire. If you want to ensure full security of your family and property against any form of fire incidents, this is the best unit to install or replace your existing smoke sensors.
All these smoke alarms are perfect for residential, commercial, office and industrial use. Gordon's Powers Smoke Alarm Repairs Installation Como is always reliable in every smoke and fire alarm installations, repairs and maintenance. For installations, we can provide with quality smoke sensors and ensure connections are stableand the smoke alarm system is working fine. For repair works, all sensors are tested and every faulty sensor is replaced immediately with new and fresh from the box sensors. All smoke alarm maintenance is performed by our master smoke alarm electricians on a regular basis at your convenience. All sensors are checked and tested properly.
With Gordon's Powers Smoke Alarm Repairs Installation Como, you do not have to wait till all your smoke sensors get busted or until your unreliable electrician shows up after a week or so. Our team values the importance of smoke alarms as it can save your life, your loved ones and your hard-earned investments. Our certified smoke alarm engineers are always ready to give you quality smoke sensors and fix faulty units, all in a span of 1 day!
Switchboard/Fusebox Repairs Upgrades Como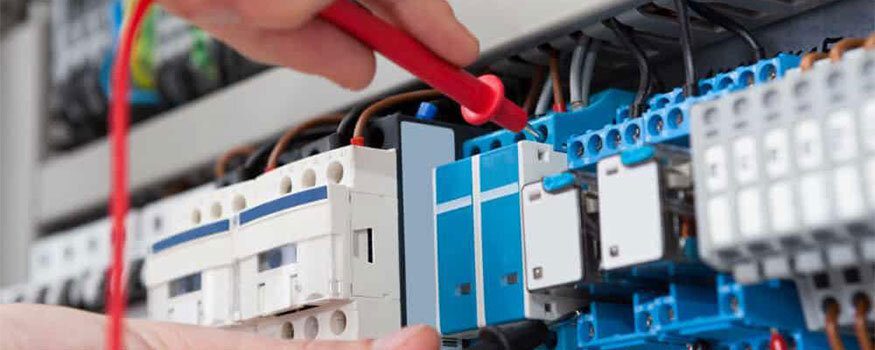 Do busted or flickering lights stress and scare you out you want to scream for help from Switchboard/Fusebox Repairs and Upgrades Como electricians? This is a good day not to be frustrated. Gordon's Powers is your prompt rescuer that can quickly transform an ugly switchboard situation to a brand new day of no electrical faultscaused by tripping circuit breakers, sudden power outages and other fusebox problems. We perform safe switchboard and fusebox fault finding, repairs and maintenance.
Why Gordon's Powers Switchboard/Fusebox Repairs and Upgrades Como?
Electricity has been the primary necessity of everyone ever since it is developed. To date, you enjoy the presence of electricity because it enables you to do more things and if it suddenly goes out, you are lost. Electrical systems advance as years, decades and centuries pass by. It is important that all your electrical components are upgraded or advanced to support your electrical demands. You have the ability to use multiple devices, appliances, plumbing and hot water electrical systems because of the heart of your electrical system – the switchboard or fusebox.
What Gordon's Powers Switchboard/Fusebox Repairs and Upgrades Como can bring you is nothing like other electricians can offer. We offer you our dedication, loyalty and professionalism because our craft and our customers matter to us the most. What switchboards and fuseboxes does to your home is similar to what we can do for you as your fellow Como locals. When switchboards fail, you have almost to complete power loss. Similarly, when your current electricians do not deliver the quality work expected of them, your electricity fails and you are left helpless and frustrated.
With Gordon's Powers, you won't have to battle your way out of all the hassles of dealing with switchboard installations, repairs and maintenance. You will no longer run over switchboard technicians that are hard to deal with and bill you more than what they have initially quoted you. Our licensed switchboard electricians are friendly and always deliver quality service with a smile. All our service rates come in affordable rates and all work done are police-checked to ensure that you are all good before we leave you.
For every switchboard and fusebox management, Gordon's Powers Switchboard/Fusebox Repairs and Upgrades Como runs a full test of your switchboard panels and calculate your current load. We will balance out your electrical load and distribute it on other panels to avoid overloads and tripping which can cause your power to shut down. Old fuseboxes get hot easily because of its aluminium fuses and are prone to electrical fire. Not only does it causes your electric bills to rise, but you may lose more than what you pay for electricity once your fusebox blows up and damage your property. Gordon's Powers Switchboard/Fusebox Repairs and Upgrades Como service will sort out your fusebox problems and are happy to discuss how we can help you out.
Hot Water Heater Repairs Installation Como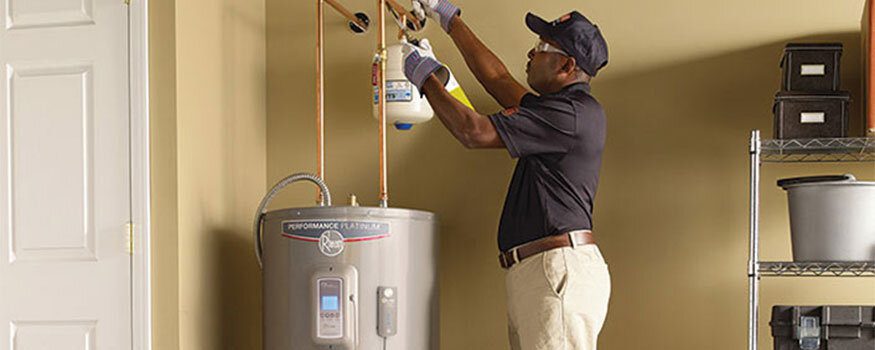 Is your home, office or commercial property in Como been there for more than 50 years? It surely does need a Hot Water Heater Repairs Installation Como service because you may be using an old hot water heater system which may be having a few wear and tear condition for a long time now. Gordon's Powers Hot Water Heater Repairs Installation Como is your one-stop shop for all your hot water heater concerns. We inspect, repair and maintain any type of hot water heaters in any industry such as residential, commercial, office and industrial.
Old hot water heaters may already have a nasty build up of sediments at the bottom of the tank. These sediments together with rusts and corrosions affect the quality of your hot water. Consuming this contaminated water may cause you several health issues and can irritate your skin. This is nothing to worry about when you have Gordon's Powers Hot Water Heater Repairs Installation Como to act on your troubled hot water heaters fast and with quality repairs and replacements.
Gordon's Powers Hot Water Heater Repairs Installation Como is consist of master plumbers and certified electrician who work together to bring every household, office, commercial and industrial setting with high quality and reliable hot water heater system in Como and the whole Sydney area. We have a strong track record of 5-star customer feedback that proves how much our loyal clients always come to us for any hot water heater concerns they may have. Not only that we provide our hot water heater service at reasonable rates, but we also make sure that every installation, repair and maintenance work we do complies with the Australian Standards.
Our hot water heater solutions are also cost-effective so you can save on energy and electric bills. We offer effective hot water heater repairs and sustainable hot water heater installations that can work to your advantage. If you are eyeing on a more energy-saving hot water heater system, Gordon's Powers Hot Water Heater Repairs Installation Como can assist you with solar hot water heaters to get you ahead of your electric consumption by using the sun's energy instead of electricity from your electric network provider. Our team is experienced to install solar panels on roofs and outdoor locations.
We also welcome your requirements and can tailor-fit your hot water heater solution to match your property condition and installation location. If in the instance you do not have a room for a storage tank, you will still enjoy hot water with our team to help you install a tankless hot water heater run by either electricity or gas. This works best when you require hot water heater at any time of the day or night. It is made perfect if you have your property for lease, rental or accommodation where your guests demand of hot water whenever they want.
Gordon's Powers Hot Water Heater Repairs Installation Como is always glad to serve our fellow Como locals. We are your proud electricians and we strive to keep you satisfied at all times!