Level 2 Electrician Grays Point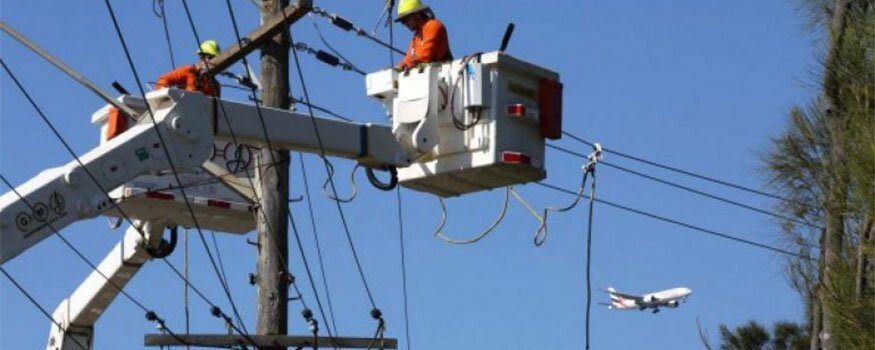 Looking for assistance from a Level 2 Electrician Grays Point?
for your electrical connection facing your electrical network provider? You do not have to struggle on how to manage things for your electrical provisioning as Gordon's Powers is an authorized electrical team that has the capability to handle mains service lines in Grays Point which includes line provisioning, energizing and de-energizing mains service, electrical faults repairs and maintenance and more.
When you have electrical concerns, it is best and recommended that you get Level 2 Electrician Grays Point from Gordon's Powers so you can never go wrong with your electricity.
Level 2 Electrician Grays Point
Our Gordon's Powers Level 2 Electrician Grays Point has been servicing our fellow locals at Grays Point and the greater Sydney. We have a good track record of protecting the suburb from any electrical hazards reported to us. Whether it is a commercial or industrial electrical issue, there is no single electrical concern that we are not able to do. Our Level 2 Electricians are always ready to jump into any situation or request you may have. Serving you and the rest of the Grays Point electrical consumers is our pleasure.
We, at Gordon's Powers, are experts in providing excellent consumer mains repairs Grays Point. You can always get our certified level 2 electricians to work on any minor or major electrical repairs and maintenance. There is no job too small or too big for us. We are always ready to perform competitive electrical works in various electrical fields. Each of our Level 2 Sydney Electricians receive training updates and seminars to make sure that we perform electrical operations aligned with any electrical network providers.
Hassle Free Electrician
Our local Level 2 Electrician Grays Point at Gordon's Powers are equipped with the right knowledge and practice in handling Consumer Mains Repairs Grays Point and other electrical concerns for consumer mains which include repairs, maintenance and inspections.
It is our job to correct any electrical faults that require Level 2 electrical assistance for fuse and switchboards, UV Damage consumer mains Grays Point, repairs of single and three-phase consumer mains, electrical emergencies and more.
Gordon's Powers can organise the following work for you, no hassle required:
Fuse equipment repair and replacement
UV Damage defective notice repairs
Installation of underground consumers mains both single and three phase systems 24 hrs
Off-peak relay installation and associated metering equipment
Repair of single and three phase consumers mains 24hrs
Point of Attachment relocated or repairs
Electricity system capacity extension and upgrades
Electricity metering equipment installation
Connection of your mains service lines to the local electricity network
Disconnection of your mains service lines from the network for minor repairs
Permanent disconnection of your mains service lines for building demolition
Private power pole and underground pillar installation, replacement and removal
Upgrade your existing service from single to three phase or just increase the supply capacity for extra load requirements
Connect your mains service lines to the network and energise your installation.
Emergency Electrician Grays Point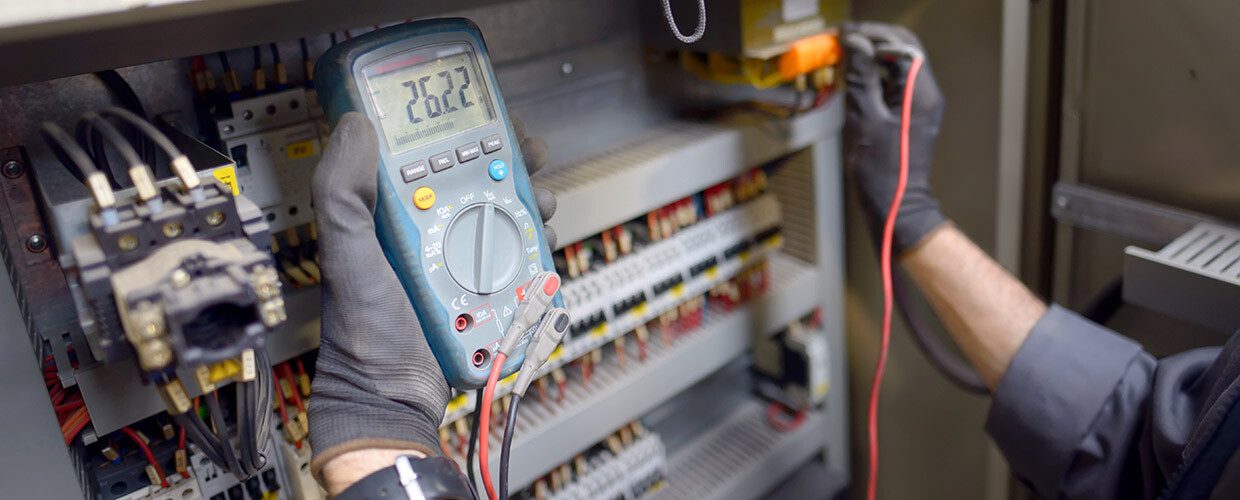 Short circuits and faults on wirings? You would definitely need help from certified Emergency Electrician Grays Point from Gordon's Powers. Dealing with these types of electrical emergencies should not be taken for granted and handled by an inexperienced person. This can result to further electrical mishap that can create accidents causing damage to properties and lives. Therefore, it is important that you only let expert and licensed electricians in Grays Point to handle any electrical concerns.
What Gordon's Powers Emergency Electrician Grays Point can offer is beyond compare to other electrical service providers. Our team has serviced almost every homes and commercial properties in Grays Point for any electrical emergencies. Because we have extensive knowledge in the layout of electrical systems in Grays Point, we can attend to any electrical concerns as below:
Burnt Smell from Electric Wirings – This is a very alarming situation which needs an immediate attention by emergency electricians. Gordon's Powers Emergency Electrician Grays Point will be dispatched right away once we report your situation to us. We do not delay to prevent possible electrical fault that can cause fire and put everyone at risk.
Power Failure – If you encounter an electrical disturbance such as outage or low voltage, this is an electrical emergency you need to seek help for. With Gordon's Powers by your side, you are at peace that you can get Emergency Electrician Grays Point service fast and conveniently. We can restore your electricity and make sure that voltage coming into your homes or business space is sufficient to prevent damage to your appliances.
Switchboard Problems – Working with switchboard panels requires extreme knowledge in electrical connections, electrical flow, voltage distribution and more. An electrical trip may not be a simple problem and should be checked properly by licensed electricians. In Grays Point, any switchboard concerns are raised to electrical service providers like Gordon's Powers and all points are checked and made sure every component and connections are working fine. Otherwise, a repair is performed and confirmed to be working properly.
With Gordon's Powers Emergency Electrician Grays Point, there is no lag time. Once we arrive at your premise, we will start the fault-finding and fix the section with the problem. We will also check potential source of electrical emergency as part of our prevention plan. We want to deliver top-notch electrical service to all our valued customers in Grays Point and across Sydneare
Our services is always ready to jump into any electrical situation you may have. Our Emergency Electrician Gray Point team are available 24/7. We respond in a fast manner any time of the day or night because any electrical emergency needs prompt attention by certified electricians and Level 2 electrical engineers. We use advanced electrical tools to help detect wire faults especially those that run behind walls, floors and ceilings. Our team can run a full-scale electrical inspection at an affordable rate so you can have a peace of mind are your electrical system stays safe and sound for the coming months and years.
Smoke Alarm Installation Grays Point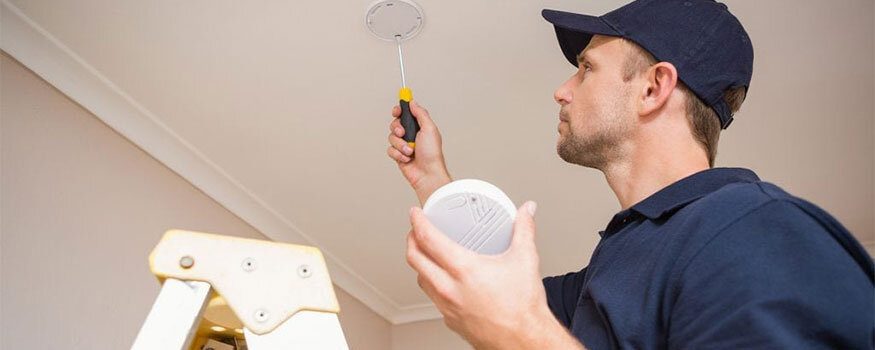 Have you got your homes and business centre ready for any fire situation? Do not wait for summer when you can get Gordon's Powers Smoke Alarm Repairs Installation Grays Point team to do an initial assessment of your premise and give you a free quote before we provide you with everything you need to make your place fireproof. Our electrical specialists and technicians will take care of your fire alarm system so you feel confident that you have a working fire alarm that goes off the moment it detects smoke.
Gordon's Powers Smoke Alarm Repairs Installation Grays Point handles all types of smoke alarm system. We are the right team to assist you in smoke alarm installations, repairs and maintenance. Our team always run a fire drill to make sure that every smoke sensor is in good condition and reliable in times when it is needed the most. For repairs, our technicians will accurately check and confirm each sensor and replace those that are faulty. We will also replace busted batteries for stand-alone smoke sensors and check wirings for electrical connectivity of wired smoke sensors and alarms as part of our maintenance inspections and repairs. You can count on our team to do a regular inspection of your smoke alarm system at your convenient schedule.
If you are running a small or full-scale business, a manager in an office or a building owner, the safety of every tenant and employees together with people within the premises is your responsibility. It is your duty to make sure that you have a running and highly reliable at all times. And at Gordon's Powers, it is our job to make this possible for you. Whether you need a fresh installation or an inspection, our team always provide quality work. We have years of experience in handling smoke alarm systems for office, commercial establishments, hotels, restaurants, industrial and manufacturing settings and other commercial settings.
When it comes to your homes, keeping your family safe is much more important than securing your properties and assets. This is why you need to make certain that in cases of fire incident arises, your smoke alarm is ready to warn you of the danger. Gordon's Powers Gordon's Powers Smoke Alarm Repairs Installation Grays Point service has installed, repaired and maintained a number of smoke alarms in the residential areas of Grays Point and nearby suburbs.
As a part of our tremendous service to our fellow Gray Point locals, every smoke alarm installations, repairs and maintenance comes with a general inspection of any existing smoke alarms. After the work is done, we will run a complete testing of the smoke alarm. We will not leave your premise until you are fully secured.
With Gordon's Powers Smoke Alarm Repairs Installation Grays Point, you will definitely save lives and save more money with our budget-friendly rates. All prices are given upfront so you can plan ahead. All our professional and trustworthy local Grays Point electricians are approachable and always listens to your concerns.
Switchboard/Fusebox Repairs and Upgrades Gray Points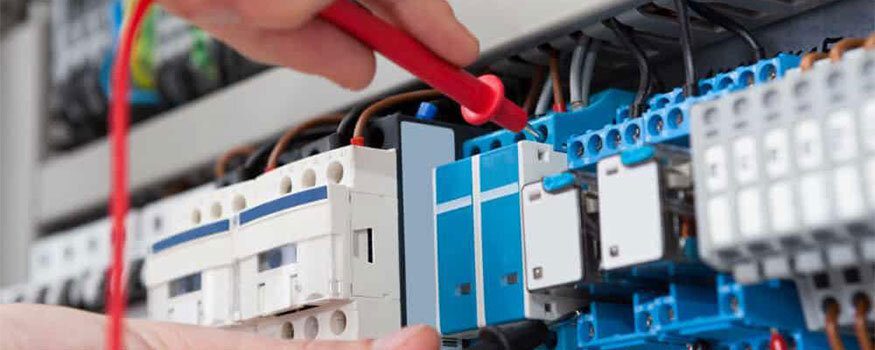 Are you looking for a Switchboard/Fusebox Repairs Upgrades Grays Point service that can check on switchboard mains and give you the right service you need? Go for the electrical service provider like Gordon's Powers with over a decade of proven track record in providing amazing switchboard and fusebox managements on residential and commercial properties in and outside Grays Point.
At Gordon's Powers, our team guarantees that you are covered with the best electrical service for all your switchboard issues. It does not matter if you need installation assistance for your service mains, repair your old switchbox, switchboard upgrades and maintenance, our expert electricians are the right people to have by your side. All our local Grays Point electricians are certified and has years of experience in dealing with the below switchboard services:
Switchboard/Fusebox Repairs Grays Point – Often times electricians are called out when an electrical problem has caused a total power shutdown when switchboards failed to perform its rightful duty in servicing the premise with the electricity it needs. There are multiple issues that causes switchboards to fail and a guessing game is not the right thing to play. Electricity can cause a thread of mishaps if not taken good care by professionals.
Gordon's Powers Switchboard/Fusebox Repairs Upgrades Grays Point team has the ability to respond to any switchboard emergencies. We have the right knowledge and can perform fast fault-finding to pinpoint the electrical problem. We will replace faulty switchboard or fusebox components with quality materials using the advanced electrical tools and equipment for everyone's safety.
Switchboard/Fusebox Upgrades Grays Point – Sydney has been the state in Australia that started with old ancestral houses, old establishments and other buildings that are only renovated to preserve its beauty. This means that old electrical systems are still running through these premises which no longer support the high demand of advanced technology and appliances. You would need to upgrade fuseboxes to modern switchboards with highly reliable electrical panels.
Gone are the days of Aluminum wiring panels that are prone to electrical fire. Let Gordon's Powers Switchboard/Fusebox Repairs Upgrades Grays Point service check your electrical consumption versus your current layout. We will provide you with the best solution and all you have to do is to sit and have a peace of mind.
Switchboard/Fusebox Maintenance Grays Point – If your switchboards has not been checked for a long period of time, you can engage Gordon's Powers Switchboard/Fusebox Repairs Upgrades Grays Point service to perform an inspection to verify if it is still conforming according to your current electrical consumption.
If you are looking for an affordable Grays Point electrician, Gordon's Powers will send you our best electricians who are certified and licensed to work on any electrical system regardless of complexity. We will make sure that there is sufficient power distribution throughout your premise and every switches and electrical panels are properly mounted to avoid electrical short circuits and other accidents.
Hot Water Heater Repairs and Installations Grays Point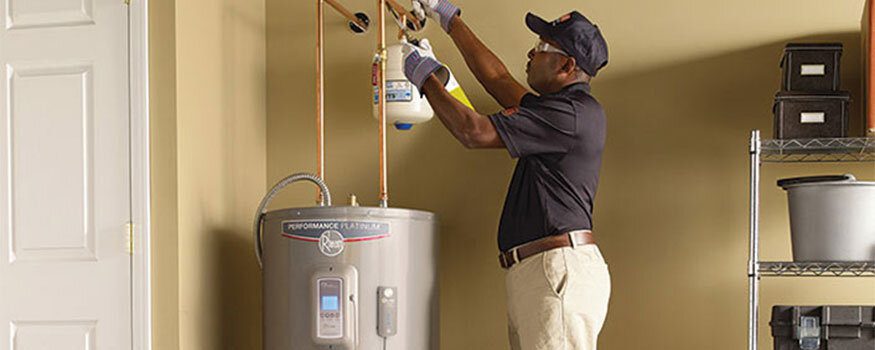 Thinking of hiring a Hot Water Heater Repairs and Installation Grays Point service? Choosing the right hot water heater units for your homes, business facilities, commercial or public facilities can deem easy but there are actually several types of hot water heater system that may or may not work on specific applications. This perhaps has confused you a little bit but if you are unsure or totally do not have an idea on what to select, you can consult with Gordon's Powers electricians to guide you from selection up to installation. It can be challenging to install hot water heater units but this is no problem with professional hot water heater repairs and installation Grays Point service that you can always get from our team at Gordon's Powers.
Hot water plays a huge part in our everyday living. You can use it for bath when the weather gets cold and rely on it for kitchen use. If you own a residential property, an apartment or running hotels and hospitals, you can count on our team to install quality storage type hot water heaters to make sure that you never run out of hot water supply for your convenience. With storage hot water heaters, you can control the temperature as Gordon's Powers hot water heater experts will install a thermostat. We will also educate you on how your hot water heater system works and what to look out for so you can avoid any mistakes or eye on possible signs of damage after years of using it.
For office and commercial settings, our Grays Point hot water heater repairs and installation service can install demand type hot water heater without worries. This will allow you to have hot water supply even when your building has no room for storage tanks. All that is need is a quick inspection of your building to check how we can layout your hot water heater system. For demand type, your hot water is readily available and supplied when only needed.
If you are focused more on saving for electrical bills, Gordon's Powers Hot Water Heater Repairs and Installation Grays Point can definitely offer you good alternatives you can consider such as hybrid hot water heaters or solar hot water heaters. With hybrid hot water heater, our team will help you install hot air temperature mechanism to heat water. For solar hot water heater, our professional local Grays Point electrician will install solar panels as energy source for storage type hot water heaters and take advantage of the sun's natural energy.
Aside from installation service, Gordon's Powers also perform outstanding hot water heater repairs for existing and non-working hot water heater systems in Grays Point.
We value your business and do not want to waste your precious time. We believe that the time lost is also a revenue lost. Our licensed hot water heater repairs and installation Grays Point technicians and electrical engineers will install your hot water heaters without disrupting your normal operations.