Level 2 Electrician Gymea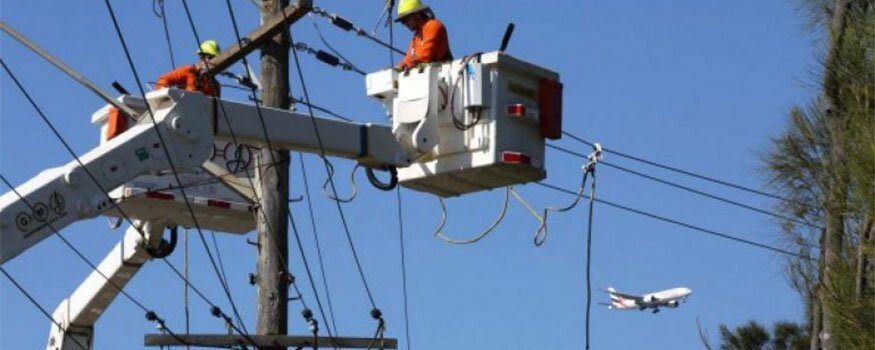 Electricity is often affected when a bad weather arrives. But with Gordon's Powers Level 2 Electrician Gymea, you can be ready no matter what natural disaster takes place. If you are preparing for a bad weather, you need to secure your electrical connections to prevent electrocution, electrical fire and other accidents. You would certainly need a few good hands like a Level 2 Electrician Gymea from Gordon's Powers to secure your electrical cables, power lines, point of attachment and even your switchboards. Getting these electrical components checked before disaster strikes minimise the risks and the damage.
Gordon's Powers Level 2 Electrician Gymea is the quickest guys to provide you with the fastest service possible. We follow our own clock that ticks with urgency because we value your time and focus on our work without wasting any moment to get the job done fast and right. Whether you need an electrical emergency is taken care of, electrical installations and provisioning, repairs and line checks, we are the right team in Gymea to finish the job with flying colours.
Getting help from a trusted Level 2 Electrician Gymea should not be stressful. When you can get hold of them at first hand, you'll know they are the ones you can count on. Gordon's Powers responds to our customers in a prompt manner and our exceptional service starts the moment we listen to your concern. With our team, you do not have to do anything but have peace of mind that your electrical service request will be completed without hassles and stress.
Every level 2 electrical works starts and ends with a smile. With our wide range of electrical scope, expect that common electrical needs are addressed which includes UV Damage notices from your network provider and problems on your consumer mains may it be overhead and underground mains.
Please remember that dealing with electricity is a serious job. If you are not licensed to work on any electrical component, please observe safety and the best move is to have professional electricians to work on your problem instead of taking the matters into your own hands.
Gordon's Powers can organise the following work for you, no hassle required:
Fuse equipment repair and replacement
UV Damage defective notice repairs
Installation of underground consumers mains both single and three phase systems 24 hrs
Off-peak relay installation and associated metering equipment
Repair of single and three phase consumers mains 24hrs
Point of Attachment relocated or repairs
Electricity system capacity extension and upgrades
Electricity metering equipment installation
Connection of your mains service lines to the local electricity network
Disconnection of your mains service lines from the network for minor repairs
Permanent disconnection of your mains service lines for building demolition
Private power pole and underground pillar installation, replacement and removal
Upgrade your existing service from single to three phase or just increase the supply capacity for extra load requirements
Connect your mains service lines to the network and energise your installation.
Emergency Electrician Gymea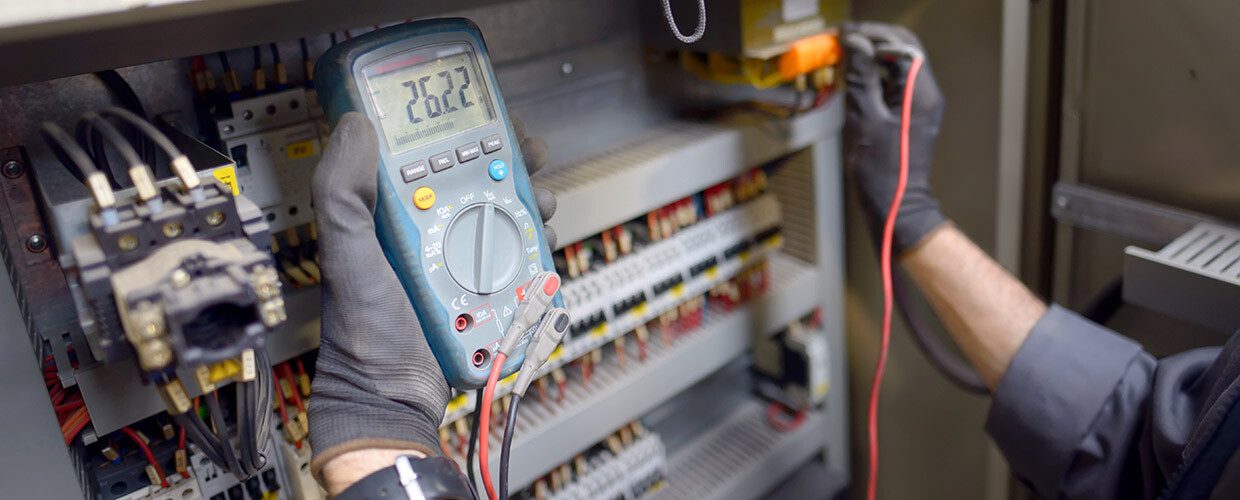 Do you often deal with your own problem? If electricity is involved, it would be best to have professionals like Gordon's Powers Emergency Electrician Gymea to work on your broken power supply and other electrical problems. Having an electrical issue or two is no joke. Working on it with not enough experience and knowledge how to fix simple to complex electrical issues can introduce serious damage to your home, property and family. Our more than 10 years of experience in catering outstanding service in electrical emergencies has gained us a number of loyal customers.
Gordon's Powers Emergency Electrician Gymea provides 24/7 emergency response that is always available no matter what time of the day or night. Our services never sleep and we have the most reliable and enthusiastic team of electricians that are all certified and proudly servicing the locality of Gymea. Why wait for a simple circuit trip or a total power shutdown to be attended to after several days when you can get the best emergency electricians Gymea to show up in a timely manner and fix the problem on the spot. This is one of the guarantees that Gordon's Powers Emergency Electrician Gymea offers to our loyal customers.
If you get caught in an electrical mishap, do not be dismayed or stressed. With Gordon's Powers, no electrical emergency is left unsettled no matter how simple or serious the problem is. We care about you and value your hard work over your loved possessions and assets and will do our best to secure your homes and business areas free from any electrical fire.
Gordon's Powers provide domestic electrical emergency assistance within Gymea. It is our devotion to serve our neighbours within the locale with our incomparable service. We know the feeling of being in danger and we do want you deal with an electrical challenge by yourself. If you are living alone or with family, or if your parents are living in Gymea by themselves, you can trust the Gordon's Powers Emergency Electrician Gymea is just a ring away. We will come to your rescue to fix any wiring issue, ensure your wired security alarm is working and all your power sources and switchboards are free from any indications of electrical faults.
Our service is also not limited to only residential electrical emergencies. We perform fast and efficient commercial electrical emergency service in the whole of Sydney. So if your business in Gymea has bad cablings, old electrical systems, busted lighting, non-working emergency lights, we are your local Emergency Electrician Gymea who can turn every bad situation into a good one.
Gordon's Powers only offers our best and licensed electricians so you'll know that you are already in safe hands the moment we knock on your door. You can breathe easy knowing that you have a team that can work on electrical emergency installations, repairs and maintenance. We use the best tools and electrical components for replacements from top brands with good product reviews to add up to the quality service we provide.
Smoke Alarm Installation Gymea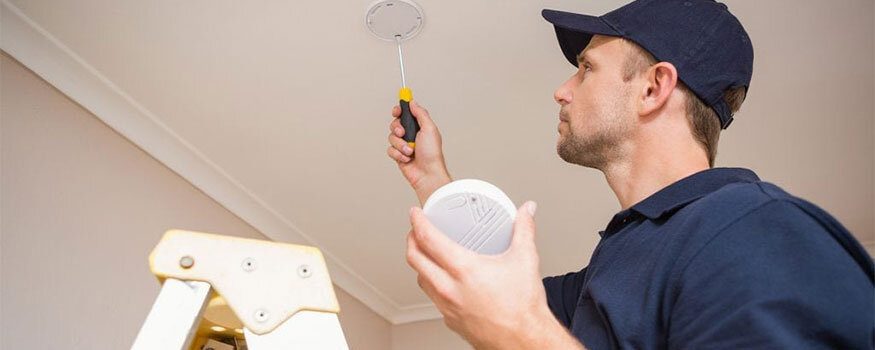 Do you know if a Smoke Alarm Repairs Installation Gymea service is the right one for you? If not, you should reference and base your decisions from reviews and word of mouth in hiring electricians to work on your smoke alarm system. Gordon's Powers is one of the best and famous smoke alarm experts in Gymea and our quality service also echoes in nearby suburbs within Sydney. We have earned respect and good reputation among our peers and clients because of the exceptional smoke alarm operations in every homes and business in Gymea.
Gordon's Powers has certified local Gymea electricians and smoke alarm experts. Our family business has been running for more than 10 years with non-stop quality service towards our fellow locals and dearest customers. We do not just simply assist our customers with specific tasks but also extend our expertise to help them with smoke alarm planning, layout and installation (for new installs), thorough check of the entire smoke alarm system and not just repair what you point out as faulty and provide full service warranty and periodical smoke alarm checkups.
As a homeowner or a building manager, it is important that you have the knowledge of the expiration dates of your smoke alarm sensors. If you are unsure, you can have our team to check on every sensor to make sure that no sensor remains outdated for complete working smoke alarm system. If expired alarms are left, it will not set off as it is supposed to and will not warn the people in your place. This is very important especially if you own a hotel, an apartment or flats with guests and renters. You are sole responsible if they get caught of fire incidents they are not aware of because of expired smoke sensors.
With Gordon's Powers Smoke Alarm Repairs Installation Gymea service, you can be certain that you will receive quality smoke alarm service. We use only reliable and durable smoke alarm sensors that can last up to 10 years and longer. We use smoke sensors from the finest smoke alarm brands in Australia and international products as well. In case of repairs and replacements, we can provide you with new and out of the box units to make sure you get the finest repair service compared to others who use refurbished smoke alarms. We will also place every sensor on the right spots with slightly overlapping the coverage of other sensors so there are no blank spots for smoke to go undetected.
Whether you are using hard-wired or wireless and battery-operated smoke alarms, every unit is designed to have a backup battery in cases where there is a power outage. Your wired alarms will not work if the power goes down and you will not receiving any warning in case there is a fire outbreak. You can have Gordon's Powers Smoke Alarm Repairs Installation Gymea do a swift inspection of your smoke alarms and replace busted batteries with new alkaline or lithium batteries so you can protected even when the power is out.
Switchboard/Fusebox Repairs Upgrades Gymea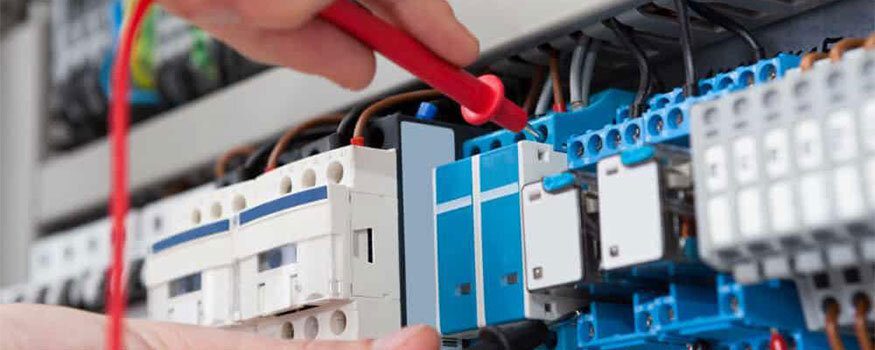 Is your safety switch not working? Quickly restore your switchboard functions with Gordon's Powers Switchboard/Fusebox Repairs and Upgrades Gymea. For your total protection, engage Gordon's Powers the soonest when any fault on your security switch arises. Faulty safety switch produces multiple issues causing damage to appliances when electrical abnormality happens. In consumer mains, the current that enters each premise from the network provider varies. The safety switch acts as the gateway that if a huge amount of currently traverses, the safety switch shuts down the switchboard to prevent any harm towards the mains.
Gordon's Powers has in-depth knowledge about fuseboxes. As a family business with many years of stay in Gymea, we are now familiar with some of the electrical systems installed on residential buildings. Fuseboxes in Gymea is common in traditional and older buildings. This can bring a caution to you and can limit your usage of electricity. As you know, fuseboxes are already obsolete and no longer support advanced appliances and devices. It could be best for an upgrade to a better unit such as switchboards for full support of your electric demands. If fusebox upgrade is not a feasible option for you, Gordon's Powers will guide you and provide you with a safe workaround so you can have a stable fusebox. We will replace your ceramic fuses with new ones and provide you with a maintenance plan for regular checks to monitor overheating and avoid blown fuses.
For switchboards, circuit overloading is one of the common faults you need to look out for. This happens when you use all of your appliances at once or added an appliance or electrical equipment that requires a huge amount of power to run, your circuits will overload. Among the symptoms of overloaded switchboards are power drops and resumes on its own, lights flickering or getting dim, tripping circuit breakers, low voltage and more. Once you face any of these signs, report your situation to Gordon's Powers and we will deliver you are reliable Switchboard/Fusebox Repairs and Upgrades Gymea to evaluate your switchboard and do necessary adjustments. We will ensure that all your circuit panels have equal electrical distribution without sacrificing your appliances and convenience.
Same thing with commercial jump boxes, almost every operation relies on electricity. Simple and common neglect will cause bigger problems. Gordon's Powers Switchboard/Fusebox Repairs and Upgrades Gymea can help you prevent power dips and sags, ensure your switchboards are properly covered and all wirings are secured. Moreover, we will make sure that your safety switch is properly working so you can stay protected from power surges and short circuits.
Managing switchboards can be challenging and this holds true when you are using fuseboxes and older switchboards that are not designed to power a number of appliances, electronic equipment and advanced devices. Newer appliances that require higher energy to run can put a strain on your switchboards and burden your home circuits. Once the switchboard is damaged, everything electrical stops and it can greatly affect your quality of life.
Hot Water Heater Repairs Installation Gymea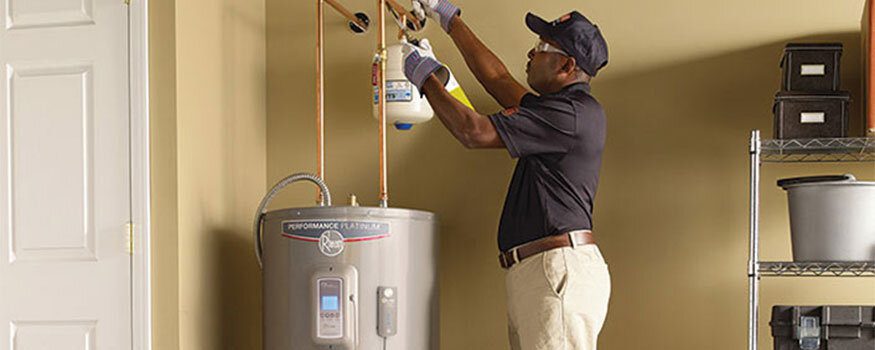 Are you using conventional hot water heaters and need a quick Hot Water Heater Repairs Installation Gymea to do a swift inspection to find out the fault? You can get that right kind of service from Gordon's Powers. We are your expert hot water heater technicians offering quality repairs and replacements of any type of hot water heaters. We can perform immediate hot water heater service you will not lose precious time and deal the inconvenience of no hot water supply throughout your home and commercial property.
Our team of master plumbers and electricians at Gordon's Powers are very responsive. We spend our time at work thinking of ways we can please our customers. We frequently update our knowledge in the technological advances on hot water heating systems and educate our customers for the right hot water heater that can fit their needs. Our team provides the most efficient hot water heater repair works and quality replacements for your hot water heater. We can help you with almost all hot water heater damages which includes the following:
Hot Water Heater Leaks
Seeing a damp area next to your hot water heater may indicate that your water heater is leaking. If left untreated, it can lead to much bigger problems like flooding and worst electrocution. You would not want that to happen and the best thing to do is to inform Gordon's Powers Hot Water Heater Repairs Installation Gymea for an initial inspection. Our master electricians and plumbers will verify the source of the leakage. We will look at the pressure valves and if the leak is coming from any of the valves, we will fix it or may replace the valves. If your hot water heater tank is very old and if the leak is confirmed to be coming from the bottom of the tank, our team will replace the entire tank with quality replacement and ensure that all fittings are properly secured.
Intermittent Hot Water
If you have hot water supply and suddenly the water turns cold, this could be a sign that your hot water heater is failing. Have Gordon's Powers Hot Water Heater Repairs Installation Gymea service to inspect your water heaters. Our team will perform checks on the heating elements and if found to have worn out over a long period of time, we will replace it with new parts. Otherwise, if the problem does not lie in the heating elements, our hot water heater experts will further diagnose the problem and fix it on the spot.
Faulty hot water heaters can cause a few inconveniences if not repaired in a timely manner. It can create accidents that can harm you and your family, and not to mention, damage your assets and property. As a responsible homeowner, it is suggested that you do not deal with hot water heater problems if you have no background or knowledge in handling it on your own. You will always get by and end the day right with the help of Gordon's Powers Hot Water Heater Repairs Installation Gymea team.