Level 2 Electrician Heathcote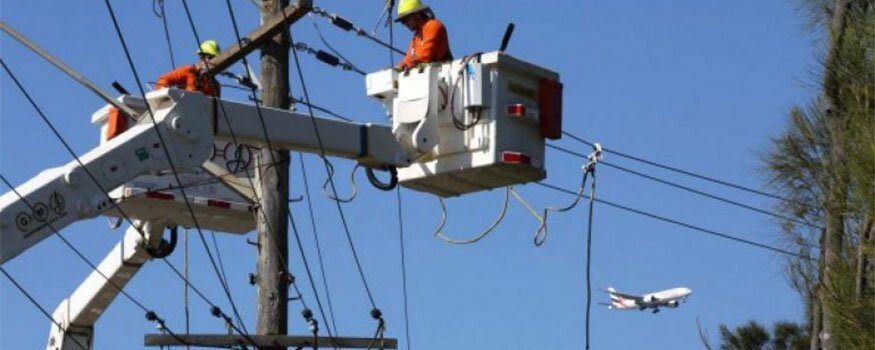 Searching for the best Level 2 Electrician Heathcote is never a problem. As authorised professionals by the NSW, Gordon's Powers, has been trusted by residents and business owners in Heathcote to take charge on their mains issues. For over 10 years in the business, we continue to gain respect and great feedback from our valued customer which we give back by doing our best in attending to their needs. As a family business, we aim to provide safe and high quality electrical connections. Get all the services you need for your mains from our reliable, professional, and certified Level 2 Electricians.
Overhead Mains Installation
A service drop or overhead supply is the connection from the electrical company's mains power pole to a customer's premise. Our team is specialised in installing service drops for residential and business establishments. This is a cheaper connection which most property or homeowners choose. We can customise or plan your connections depending on your requirement. Overhead connections are prone to damages due to weather and sun exposure. With the high quality and durable materials we use, it will need only minimal maintenance.
Underground Mains Installation
We are not limited to service drops but we are also highly in demand in underground supply installation. This type of installation is highly preferred by customers who are willing to spend more out of the pocket. Cable connection from the mains power pole is installed underground. Protected by durable and waterproof PVC pipes, the cables are sure to last for years. This is more cost effective due to its durability and reliability.
Consumer Mains Repairs
Connections from the main power supply and to your home may get problems particularly if the connections have not been checked periodically in a long period of time. Problems such as open cables, disconnected lines, and defective poles. More electrical issues are UV damage consumer mains, defective meters, and voltage problems. With our Level 2 Electricians' top knowledge and experience in handling such electrical problems, rest assured that your connections will be as good as new. Any problem will be checked meticulously.
Gordon's Powers can organise the following work for you, no hassle required:
Fuse equipment repair and replacement
UV Damage defective notice repairs
Installation of underground consumers mains both single and three phase systems 24 hrs
Off-peak relay installation and associated metering equipment
Repair of single and three phase consumers mains 24hrs
Point of Attachment relocated or repairs
Electricity system capacity extension and upgrades
Electricity metering equipment installation
Connection of your mains service lines to the local electricity network
Disconnection of your mains service lines from the network for minor repairs
Permanent disconnection of your mains service lines for building demolition
Private power pole and underground pillar installation, replacement and removal
Upgrade your existing service from single to three phase or just increase the supply capacity for extra load requirements
Connect your mains service lines to the network and energise your installation.
Emergency Electrician Heathcote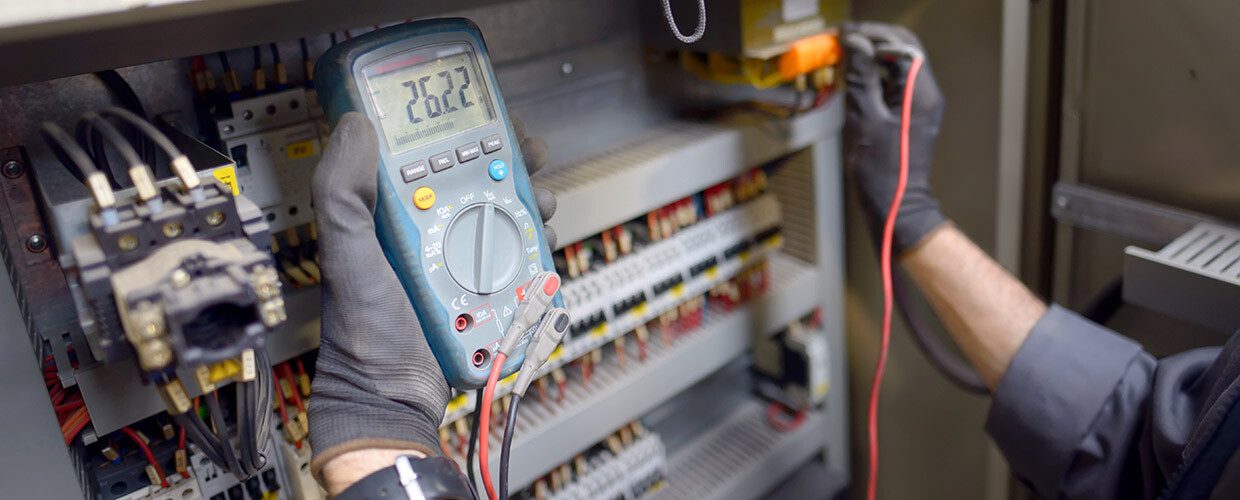 Are you in urgent need of experienced emergency electrician Heathcote? Worry no more. The most skilled and certified team of emergency electricians are here to rescue you from any type of electrical emergency. For being in the business for over than 10 years, our professional electricians are highly experienced in all types of electrical services. We pride ourselves with our customer's trust and positive feedback.
Electrical emergencies are inconvenient and dangerous. Warning signs should not be ignored to help avoid danger to family and damage to property.
Warning Signs of an Electrical Problem
Flickering Lights – Lights should always be stable even being turned for several hours. Flickering is also evident on televisions in some cases. If they do, possible reasons are busted light bulb, loose connection, or power supply problem. This sign is often disregarded by property owners. When in doubt what is happening, make sure to get it checked as soon as possible.
Burning Smell – A burning smell is always a cause for alarm as this can possibly progress to fire. This type is distinct due to the burnt rubber smell. If there is no visible fire in the property but the burnt smell is present, it is best to immediately check all plugged and turned on appliances or lights. Burning may occur inside an appliance or on cables. If you suspect an electrical problem, be cautious not to touch any appliance. It is best to have a professional electrician to assess and fix the problem.
Electrical Noise – Arcing or crackling sound from any electrical component or outlets may indicate a possible short in the circuits and bad or loose wiring. In this case, immediate professional repair is needed to avoid putting your family or property at risk of fire.
Dimming Lights – This is a very common sign of overloading. If this is noticed, check all your plugged electrical appliances. You may have plugged numbers in one circuit. Overloading can cause overheating that may result to fire and other fatal situations. Learn how to distribute your appliance usage evenly to your circuit system.
Tripping Circuit Breaker – Tripping normally occurs when something is wrong with your electrical system. Common reasons are short circuit, overloading, and other power issues. However, if tripping happens frequently, this is a serious concern. It means that any of the causes is not being taken care of. It is important to have a reliable and fast team of emergency electricians you can depend on 24/7. Luckily, you have Gordon's Powers emergency electrician Illawong to rescue you. We will carefully inspect the cause of tripping and will have it fixed fast.
Electrical emergencies may happen anytime and anywhere. Take extra caution and be alert of the signs of electrical problems. This will help save lives and properties. Never take risk of fixing the issue on your own. Instead, have your local Gordon's Powers local emergency electrician Illawong to handle it. We are ready, prompt, and committed to helping you all the way for many more years to come.
Smoke Alarm Installation Heathcote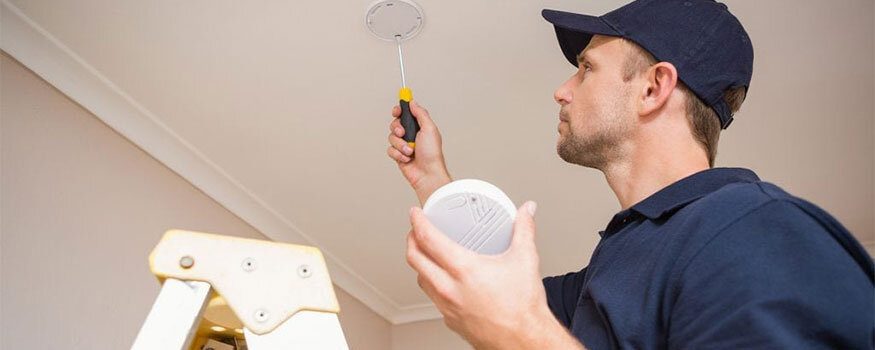 Getting an excellent smoke alarm installation Heathcote is a must for every home and property owner in Heathcote. This will help in preventing danger from fire. Lives, families, and properties will be saved. For your safety increased safety from fire, you have Gordon's Powers team who can provide high-quality and reliable smoke alarm installation Heathcote. We are happy to have helped Heathcote residents for many years and we are dedicated to continue providing safety.
Gordon's Powers has a team of professional and skilled electricians to perform smoke alarm installation Heathcote. We can advise and help you decide with the type of smoke alarms you should have installed in your home or business. Here are the common types of smoke alarms we install:
Photoelectric Smoke Alarm – Being able to detect raging or rapidly growing fires, this type of smoke alarm is best installed for properties with high ventilation. Wind is known to be a factor that makes fire rage, therefore, a reliable smoke alarm installation Heathcote is needed.
Ionization Smoke Alarm – This type of alarm has a small amount of radioactive material.This works by detecting invisible smoke particles produced by slow smoldering fires.
Combination Photoelectric and Ionization Smoke Alarm – This is an in-demand smoke alarm. Having the ability to detect raging and smoldering fires, this type of smoke alarm is more pricey but it ensures an advanced safety from fire.
We offer installations for both residential and commercial structures. With many years of experience in smoke alarm installation, we have the highest knowledge in smoke alarms that will best work for your property. We are not limited to installation but we also offer complete smoke alarms to help you with all kinds of problems you may encounter.
Other smoke alarm services that Gordon's Powers certified team of electricians work on are the following:
Smoke Alarm Repair – When you suspect signs of malfunction on your smoke alarms, have them checked immediately. Some signs of smoke alarm malfunctions are squeaking sound, low sound, and false alarm. Having a busted smoke alarm puts your life at risk of fire. Therefore, have our expert team to fix the issue and have your smoke alarms work again in immediately.
Smoke Alarm Maintenance – To prevent potential malfunction on your smoke alarm units, it is advisable to have them checked from time to time. Our team can perform thorough inspection of your smoke alarm systems whether batteries are new for battery operated units, and if wirings are in good condition for electric smoke alarms.
Smoke Alarm Relocation – If you are planning to move or have renovations up your sleeves, Gordon's Powers expert team can uninstall your smoke alarms for the meantime and reinstall them again on your newly built properties. We can plan the locations where the smoke alarms are best placed once again.
Gordon's Powers is your complete smoke alarm service provider for in Heathcote. Aside from our expert services, we use the highest quality of smoke alarms and materials. Advanced safety from fire is ensured for your home and business.
Switchboard/Fusebox Repairs Upgrades Heathcote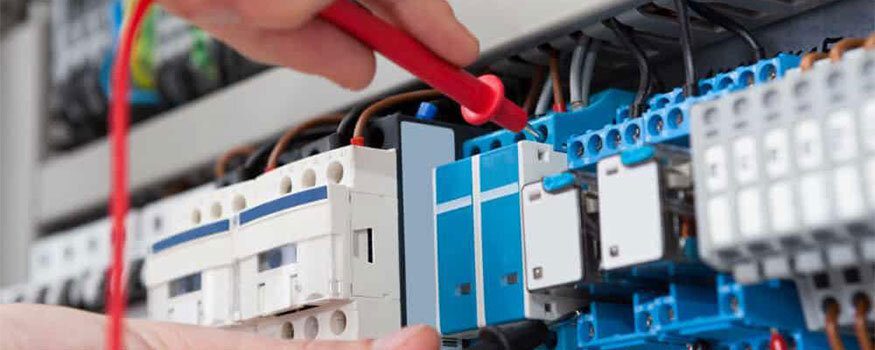 Using big appliances for your home or business need a switchboard/fusebox repairs upgrades Heathcote performed by the top service provider, the Gordon's Powers. We are a family run business that has been operational for over than 10 amazing years. Providing excellent and reliable services has been our goal for our valued clients. We don't just aim to provide these services but also to ensure everyone's safety from electrical dangers caused by faulty electrical components.
It is highly recommended to have your switchboxes and old fuseboxes to be inspected whether they are in good working condition. Some old fuseboxes were older than 20 years. These units are prone to damage because it doesn't have the capacity to protect the electrical system anymore. Hence, an upgrade is advised to prevent electrical dangers caused by defective fuseboxes.
Gordon's Powers has an array of switchboard/fusebox services offered such as the following:
Switchboard/Fusebox Inspection – Our team offers inspection of your units that serves as a maintenance service. To fully eliminate the number of electrical issues being experienced, maintenance is done as a preventive measure. If you think your old fusebox can't cope up with your electrical demand, we can help inspect if it has the right capacity or needing an upgrade. We are not limited to switchboards services but we handle all types of electrical issues.
Switchboard Design – Switchboards should be fit to a property's electrical demand. Being an important part of your electrical system and is responsible for protecting properties from electrical issues, switchboards has to be of best quality. After a thorough inspection of your electrical system, we will come up with a design that will suit your electrical demand. We can also handle the circuit placements in your property.
Switchboard/Fusebox Repair – Immediate repairs are needed for switchboard problems such as tripped switches/blown fuses caused by short circuit and overloading. When these occur, surrounding components may also get damaged. Therefore, simply replacing the fuses is insufficient. Gordon's Powers team performs the most effective repairs and applies necessary parts replacement to make the fusebox fully functional once again.
Switchboard/Fusebox Upgrade – We lay down different options or types of upgrade to property owners. A distribution switchboard is needed to have full control of your circuits. Be able to shut down circuits with individual switches. Upgrades will bring you the convenience you need whenever you are faced in an electrical issue. No more shutting down of the entire system and wait until an issue is fixed.
Gordon's Powers can handle small to big electrical issues. We service residential, commercial, and industrial properties. Our team is dedicated in extending safety across Heathcote with reliable, efficient, and excellent switchbox/fusebox repairs installations Heathcote for many years. Our team is dedicated to rescue you 24/7 for any types of electrical emergency. Rest assured that your safety from electrical problems is our utmost priority.
Hot Water Heater Repairs Installation Heathcote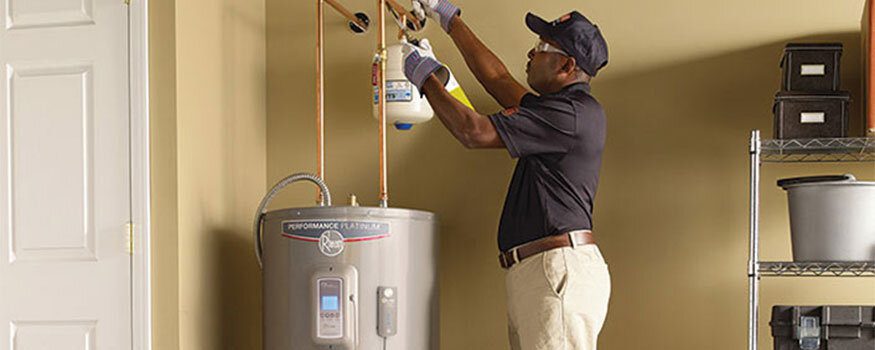 Hot water heater repairs installations Heathcote is never hard to find. You have a well-known team of expert electricians who are highly knowledgeable in hot water heaters. For over than 10 years, we have gave Heathcote residents and business owners the highest quality services. We attend to small and big hot water heater installations to meet your needs and satisfaction. With us, no need to worry of any hot water heater problems seating for too long for we provide prompt action to get your units working again.
Hot water is a need for most home and business owners and every property has different demands of hot water. Gordon's Powers knows the best types of hot water to be used such as follows:
Tankless Hot Water Heater – This is a common type of hot water heater preferred by property owners who don't have a big demand of hot water. Hot water is produced only when needed. When turning on a faucet, it take a little time before water is heated. Therefore, this hot water heater can't accommodate simultaneous use. This is in demand for homeowners who only have 1-2 members.
Storage Tank Hot Water Heater – Opposite to tankless hot water heater, this type of hot water heater works with a storage tank. The storage tank is important for storing hot water for ready use. This is recommended for homeowners who have big demand of hot water usage for bath, swimming pool, laundry, and more. This type is also used by hotel owners.
We also install hot water heaters that use alternative power source such the Solar Hot Water Heater and Hybrid Hot Water Heater. The solar hot water heater works with solar panels to collect energy. Solar panels may be expensive but can help with cutting billing costs in the future. The hybrid hot water heater on the other hand, gets its power from hot temperature in the air.
Gordon's Powers is not limited to hot water heater installation but we perform all types of hot water heater services. We respond promptly to hot water heater repairs. Whenever your hot water heater is not producing hot water at all or if water is too hot to touch, this signifies a problem. Have your local Gordon's Powers to check on the problem. There may be loose wiring and power source issue if your hot water heater is not producing hot water at all. If water gets very hot to touch, the thermostat may be malfunctioning and was set to high.
We also offer complete hot water heater maintenance to help identify early signs of hot water heater problems. Thorough inspection of your hot water heater to see small underlying problems so small repairs may be applied to avoid bigger issues. Our team is the best to attend to all your hot water heater services needs and we are prepared to rescue to emergency services 24/7. Leave all your worries to Gordon's Powers for excellent hot water heater repairs installations Heathcote. We are happy to be of service.