Level 2 Electrician Illawong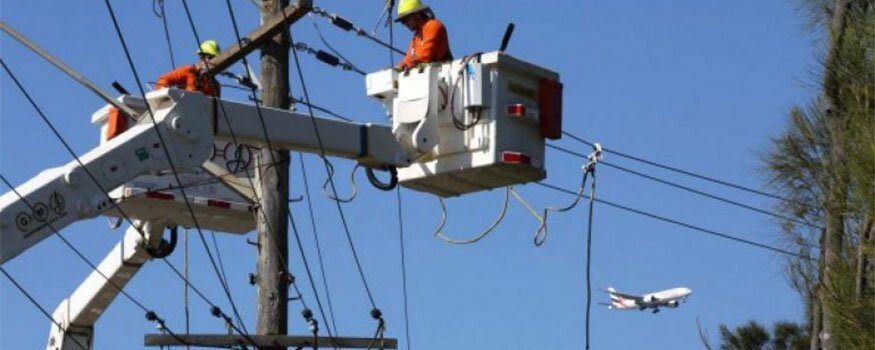 Have your local Level 2 Electrician check on your UV damaged mains as soon as possible if you have received a UV defect notice from Ausgrid or Endeavour Energy. This is a serious damage in your mains that needs to be rectified professionally. Luckily, you have Gordon's Powers, the best Level 2 works provider in Illawong for over than 10 years of being in the business. Countless customers have reached out to us and we are pleased to provide the best and reliable work.
Our prompt and excellent service will leave you in awe. We have a team of professional, certified, and skilled Level 2 Electricians with excellent experience in all types of Level 2 services. Here are a few of the Level 2 works that our Level 2 Electrician Illawong is highly experienced in:
Power Line Works
With Gordon's Powers' skilled linemen, working on power lines for both residential and commercial properties is never complicated. There is no such small or big projects that we can't work on. We entertain all types of power line works such as overhead and underground consumer mains. We can lay out a plan and you can decide whichever is best for your property.
Consumer Mains Repairs Illawong
Electrical issues need immediate response particularly issues with the consumer mains. Such issues causes inconvenience, stress, and even danger. Some of the electrical mains issues are loose cables, open circuits, and live wires. In such consumer mains problems, never try to fix it yourself to avoid risks such as fire and electrocution. This requires high attention by a professional and licensed Level 2 Electrician. Only they are allowed to work on these areas. Rest assured that Gordon's Powers Level 2 Electrician will help solve and fix all consumer mains electrical problems.
Gordon's Powers can organise the following work for you, no hassle required:
Fuse equipment repair and replacement
UV Damage defective notice repairs
Installation of underground consumers mains both single and three phase systems 24 hrs
Off-peak relay installation and associated metering equipment
Repair of single and three phase consumers mains 24hrs
Point of Attachment relocated or repairs
Electricity system capacity extension and upgrades
Electricity metering equipment installation
Connection of your mains service lines to the local electricity network
Disconnection of your mains service lines from the network for minor repairs
Permanent disconnection of your mains service lines for building demolition
Private power pole and underground pillar installation, replacement and removal
Upgrade your existing service from single to three phase or just increase the supply capacity for extra load requirements
Connect your mains service lines to the network and energise your installation.
Our dedication to provide the most reliable service to our valued customers in Illawong made us improve our craft in every passing year, and we are glad to continue professional and high quality services. We are always looking forward to be of service to our valued customers in Illawong and be able to provide electrical safety, save lives, and your property from all types of electrical problems.
Emergency Electrician Illawong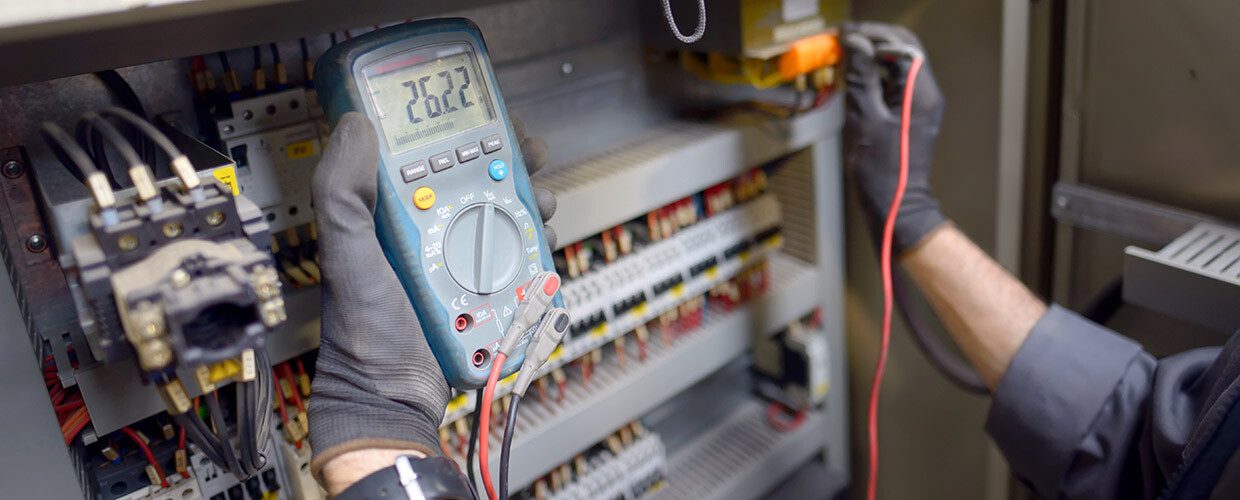 If you business is having is having a hard time every single day because of electrical faults, you should have a dependable emergency electrician Illawong you can count on to avoid disruptions in your home activities and business operations. The solution to your electrical problems is Gordon's Powers. Our team is the key to end all those electrical emergencies you are experiencing. We have provided top quality services across Illawong for over than 10 years.
We guarantee your safety with our fast response to all types of electrical emergencies. Rest assured to experience heightened safety from electrical issues. We can provide services from small to big properties with the same level of top quality service.
Commercial Emergency Electrician Illawong
Commercial properties such as stores, groceries, malls, and other business establishments experience electrical problems from time to time. We take pride on providing expert performance for complex electrical repairs in these properties over the years. We check all problems thoroughly and discuss the necessary repairs to our clients.
Domestic Emergency Electrician Illawong
We also put the same high importance to providing excellent electrical repairs to homeowners of Illawong. Electrical emergencies cause inconvenience and stress to families, and we are here to provide the best solution and repairs. We help in ending these distressing situations and help avoid potential danger. Some common electrical emergencies that need prompt action are the following:
Tripped Fuses and Switches – Any problem going on in your electrical system causes your switchboard to trip. This occurs to protect appliances and the entire system from getting damaged. If this frequently happens, immediate checking on your electrical system is needed.
Electrical Sparks – Sparks may be present in live wires, sockets, and appliances. This is a sign of high current or overloading. Call your local emergency electrician quickly once these signs are present.
After Storm Electrical Damages – Storms are accompanied by strong winds that can topple trees down. These may fall to electrical poles and lines. With an active electric current is still present, broken lines are dangerous and fatal. Never try to do anything to fix the problem on your own to avoid electrocution. Instead, wait for the storm to calm and inform your emergency electrician about the problem right away.
Constant Power Outage – Power outage may occur from time to time. However, if your property is experiencing the problem alone, you need to confirm the situation from your electrical company. Once confirmed, have your switchbox checked by a professional electrician.
24-hour Emergency Electrician Illawong
Electrical emergencies can happen anytime and it is important to have a team of emergency electricians ready for the action anytime. Great thing you have us, Gordon's Powers to rescue from any type of electrical problem. Our team are prompt to respond to your needs 24/7. We are your top-class emergency electricians Illawong service you never had before.
Any electrical issue need to be attended to by professional and expert electrician. Your safety is paramount, and our emergency electrician Illawong is here to help you 24/7.
Smoke Alarm Installation Illawong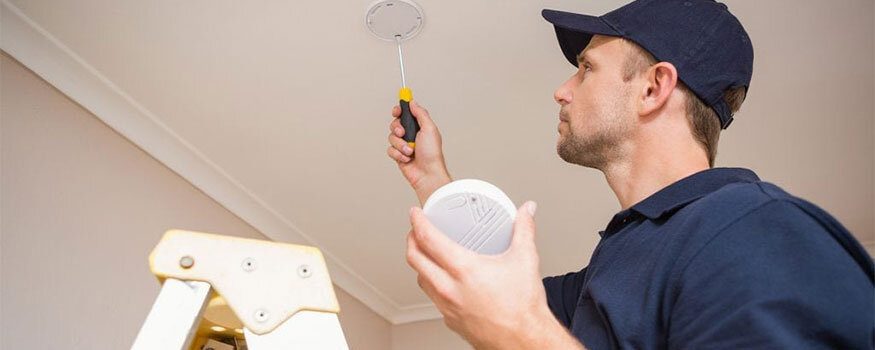 Make your family and property completely safe by getting a professional Smoke Alarm Installation Illawong done. Making sure your smoke alarm system is stable and up to date is a must, and Gordon's Powers has the best team of skilled electricians specialised in smoke alarm installation. We provide complete diagnostic test of your existing alarm smoke alarm system. This will check the current status of your smoke alarms if they are in good working condition. Any problem with the system means that your safety is compromised. To avoid risks of fire and more danger, have Gordon's Powers handle your smoke alarm system.
What can Gordon's Powers offer?
Smoke Alarm Installation
We perform top quality Smoke Alarm Installation Illawong for over than 10 years. We've been a partner of home and business owners in Illawong for their safety from fire. Being entrusted such big responsibility, we make sure that our smoke alarm installations are dependable. We install up to date smoke alarms in the best quality depending on what our clients approve. We can evaluate your property's smoke alarm need and provide a customised plan that works best for your safety.
Smoke Alarm Repairs
Smoke alarms that have been installed for years need to be checked to make sure they are functioning well. Any error in your system can put your life at risk. It is best to have every little problem to be taken care by a professional. Here are some of the warning signs that there may be something wrong with your smoke alarm system:
Disconnected Line – A type of smoke alarm used for large and commercial areas is the interconnected smoke alarm. This is a network of connected smoke alarms but located to different areas of the property. Once one alarm is triggered, the rest of the alarms should be activated as well. You can test on your own. If you suspect that any of the alarms are not working, there must be a disconnected line or further problem.
Squeaking Sound – Smoke alarms should have a sharp loud sound that will alert property owners. If your alarm starts to make a squeaking sound, it is about time to have it checked for battery or wire replacement. For hardwired smoke alarms, there might not be enough electrical power to support the alarm. This matter should be checked immediately because it may pose more issue.
Alarm keeps beeping – Electric powered smoke alarms are backed up with batteries. After replacing batteries, the chirping sound should have been resolved. However, if the smoke alarm still keeps on chirping, it needs to be manually reset. This issue can be very stressful, and if you don't know what to do, it is advised to have a professional electrician take care of it.
Never put your lives and property at risk of fire. Always get the best Smoke Alarm Installation Illawong for your safety. You have Gordon's Powers with over than 10 years of excellence in the service. We look forward to meeting your satisfaction and taking care of your safety.
Switchboard/Fusebox Repairs Upgrades Illawong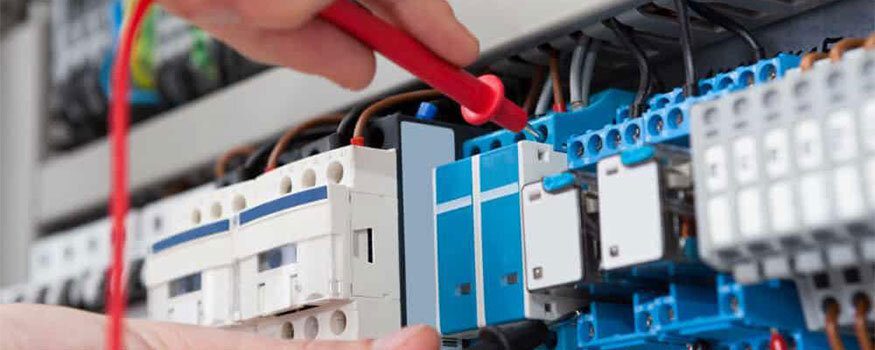 Eliminate the buzzing sound from your switchboards with an excellent switchboard/fusebox repairs upgrades Illawong as soon as possible. We will end possible electrical mischief and bring safety to your family and property. Our team of highly skilled electricians has the best knowledge in all types of switchboards and fuseboxes that are being used in residential and commercial properties. We are experienced in analysing your electrical system and power demand to identify the best type of unit to be used to support them. You can count on us anytime to rescue you in case of sudden switchboard problems.
We pride ourselves on being the most dependable and prompt team of experts for more than 10 years. Being a family business, we are deeply concerned about every electrical issue that our Illawong customers are experiencing. Be responsible in checking your fusebox' performance whether it is showing signs out of the normal.
When to call an expert for your fusebox repairs?
Electrical circuit problems – This can be identified when an appliance is plugged in but not working despite having normal lighting. This means that the circuit where the appliance is plugged in may be damaged. In such cases, the circuit breaker should trip. However, if it didn't, this indicates a problem with the switchboard as well.
Buzzing sound from the switchboard – The switchboard supports an electrical system. Hence, it should work properly. Any type of sound such us buzzing or hissing should not be present. Avoid doing a DIY repair to avoid further damage and even electrocution. Instead, have an expert perform a quick inspection to identify the problem properly. We will apply an immediate fix on damaged circuit breakers or blown fuses. We'll get your circuits running in no time and use your appliances as usual.
Frequently blowing fuses – This is one common sign of failing switchboard/fusebox which needs to be addressed immediately. Possible reasons are electrical overload, bad wiring issues, and short circuit. Only an expert can discover the root of the problem. Leave the job to Gordon's Powers and no further problems will be encountered. Once again, never try to sort out the problem on your own.
Our team also offer the best fusebox or switchboards upgrade. Knowing that fuseboxes are responsible for the safety of your property's electrical system, they have to be paid very good attention. Fuseboxes that are older than 20 years automatically needs an upgrade. Don't wait for your old units to cause trouble or you will eventually experience more frequent tripped fuses and power outage. Have them checked to identify if it is still capable of working properly. It is better to spend now than be sorry and lose your property from fire. Rest assured that our team offers only honest services. All the required repairs and upgrades needed will be discussed.
Gordon's Powers is your partner for your electrical safety. Count on us for all your switchboard/fusebox repairs upgrades Illawong. We assure you only high-quality materials, excellent performance, and honest service for more than 10 years and counting.
Hot Water Heater Repairs Installation Illawong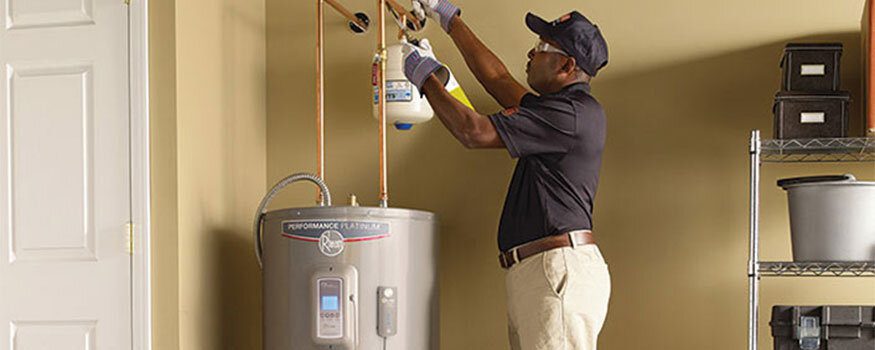 Did your hot water heater suddenly stopped working? Get the fastest and reliable hot water heater repairs installation Illawong now to get your units working in no time. Say goodbye to cold water and frequent hot water heater problems from now on. Get to use hot water anytime on your pool, bath, kitchen, and more. We are proud to let you know that Gordon's Powers has been in the business for over than 10 years. We received great feedback from our dear customers. We also aim to be the top in Illawong. We make sure that only provide reliable, efficient, and quality services.
Why choose Gordon's Powers Hot Water Heater Repairs Installation Illawong?
Fully licensed electricians – We have the best team of installers who are licensed and experienced in the field. We have attended to countless bookings and we continue to provide reliable services.
The following are types of hot water heater our team installs:
Gas Hot Water Heater – Hands-on experience is needed in installing gas hot water heaters due to the gas fittings. This is a delicate task that our experienced experts can handle. Gas hot water heaters have storage tanks, valves, and burners. These components are mounted and installed perfectly to avoid leaks and malfunction. Our team also responds fast to gas hot water heater repairs. One example of gas hot water heater problem is the light off and burner on. This means that the burner is on but the light indicator is off. This gives false information that can cause serious problems.
Electric Hot Water Heater – This is the most common type of hot water heater preferred by homeowners and hotel owners due to its stability in hot water supply. This hot water heater also consists of tanks. Water is heated and stored in the tank for ready use. Simultaneous use of hot water is being supported. We are highly familiar with all brands of this hot water heater. We can lay down all options and the decision is up to you.
Tankless Hot Water Heater – These tanks are also known as on demand hot water heaters. Preferably used in commercial units and high-rise apartments that don't require frequent use of hot water. Installing the Tankless Hot Water Heater doesn't take long. You will get your hot water in no time and surely guarantee satisfaction.
Solar Hot Water Heater – If you are looking to save on your electrical bill, you may opt to have a solar hot water heater. With a power source totally free, a fairly good amount will be slashed from your bill. It may initially cost big due to the solar panels needed, it is still a good choice for some clients. We have high experience and skills in solar hot water heater installation. Our team will assist you in deciding on what hot water heater is best for your everyday use.
For all your hot water heater needs, you can count on us. Gordon's Powers team ensures the most efficient and dependable hot water heater repairs installations Illawong.