Level 2 Electrician Kirrawee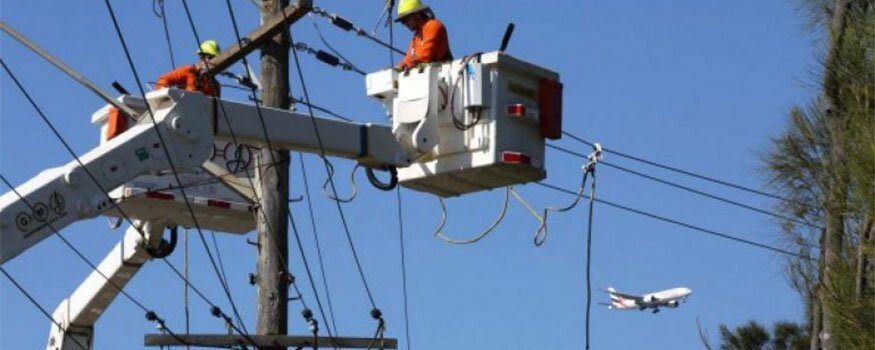 If you are in desperate need of a fast Level 2 Electrician Kirrawee to bring your power back up after a storm, all you need to turn is your local Gordon's Powers. In Kirrawee, our team of excellent and skilled Level 2 electricians is very well known due to hundreds of effective and reliable services we have provided for over 10 years. We can handle all types of consumer mains issues. Hence, we pride ourselves with great feedback from our valued customers.
Level 2 works require expert skills, license, and experience. Aim for the service provider who established their reputation for many years. This will ensure you that are getting the right service for your consumer mains. As we strive to improve more over the years, all Level 2 works performed by our team are confident of top quality.
Gordon's Powers performed great numbers of electrical projects. Our Level 2 Electrician Kirrawee can handle any Level 2 electrical works such as follows:
Overhead Consumer Mains – This is a common consumer power line which is a cheaper option. Still, Gordon's Powers has high-quality materials and equipment to ensure top quality overhead lines. We use durable cables that can stand UV rays for many years. In case of UV damage consumer mains for your existing cables, our team can respond quickly by repairing it or adding additional insulation. This will help in recovering the cable's good condition and prevent further damage and danger. We also provide a full replacement of the damaged cables.
Underground Consumer Mains – For property owners who aim to avoid UV and other weather damages, we can install underground consumer mains. For this type of installation, our team considers the type of excavation needed, the depth of the trench, and the conduit material. We use the best quality of waterproof cables to ensure your underground mains will last for many years. With our excellent performance, you will have the safest electrical system in Kirrawee.
Consumer Mains Repair Kirrawee – Gordon's Powers Level 2 Electricians have the expertise to take on all Level 2 works. We have keen eyes on damages and we are very careful in handling open live wires, power poles works, maintenance works, and more. We respond to any type of level 2 works with promptness to help prevent you to be in stressful situations as soon as possible.
Apart from the 3 major Level 2 electrical works, Gordon's Powers also helps with fuse or circuit breaker replacement, switchboard adjustment, and metering services. If you suspect that your electric meter is overreading despite using only minimal appliances, let us perform a thorough inspection to identify whether your meter is in need of repair or replacement.
Expert Level 2 Electrician Kirrawee is never hard to find. Gordon's Powers Level 2 Electricians are the best you can rely on. We are prompt and reliable in case of emergency level 2 works needed. We have a team available to rescue you 24/7. Have your consumer mains checked as soon as possible to avoid electrical dangers.
Emergency Electrician Kirrawee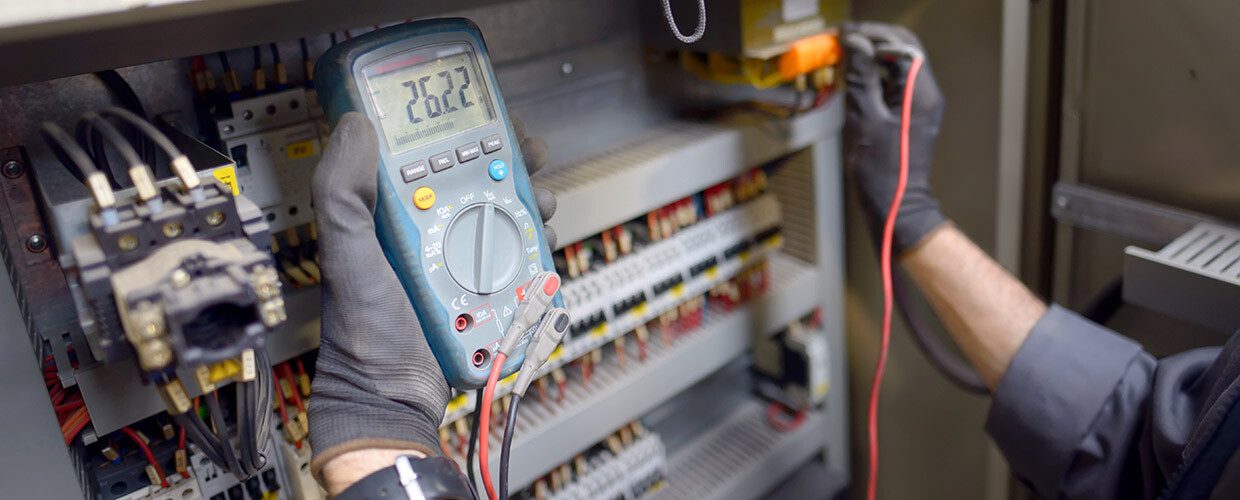 Gordon's Powers Emergency Electrician Kirrawee is very well-known in the business because of our prompt, dependable, and first-rate services. We have been in the business for more than 10 years with the goal of being able to provide the highest level of service to all your electrical needs. Most importantly, we make sure that you have the fastest emergency electrician Kirrawee you can rely on in times of electrical emergencies.
An electrical emergency should never be disregarded and needs utmost attention. Watch out for these warning signs:
Smoke or burnt smell – When there is smoke and a burnt smell, it automatically means a potential fire. Both of these are signs of alarm. These may indicate overheated wires or overloaded lines. If you know where the fusebox is located, shut the system down to prevent damage to the rest of the system. Immediate response is needed from fast and expert emergency electricians to stop the cause of the problem and prevent further danger from happening.
Flickering lights – This sign is often visible on televisions, light bulbs, and other lights coming from appliances. It is a possible high or low electrical current and both are serious conditions that need to be addressed as soon as possible. These can damage your appliances and lights if being left unchecked. In worst case scenario, short circuit, damaged switchboard, and even potential fire is possible. Have an emergency electrician respond to the problem quickly and perform necessary electrical repairs and upgrades to get your system running smoothly.
Sparks – Short circuits and overloading often cause sparks and if ignored may result to danger. This occurs on outlets, electrical lines, and main switches. It should be checked to know the root cause of the problem. Immediate repair should be performed by emergency electrician Kirrawee as soon as possible to avoid potential hazards. We can do a complete evaluation of the circuits and appliances affected by the problem.
Open or damaged wires – Wires normally get some tears and lose their quality through the years. Breakouts can cause live wires to be dangerous once they are in contact with water. These wires may be located anywhere in your house. They may be installed on walls or covered with protective pipes. However, invasive insects can still have access to these areas and may cause great damage. Frequent change in temperature is also one of the factors that can cause wirings to become weak or brittle. When you suspect that your wires are old and damaged, bring it to your emergency electrician's attention and have it checked as soon as possible. Necessary repairs or replacements may be needed to ensure that these wires won't cause more danger to your electrical system, family, and property.
For all your electrical emergencies, only turn to unfailing and reliable team of emergency electrician Kirrawee for the best solutions. Expect only top repairs, replacements, and maintenance performed by Gordon's Powers. Our team is highly available 2/7 to rescue you in Kirrawee with satisfaction guaranteed.
Smoke Alarm Installation Kirrawee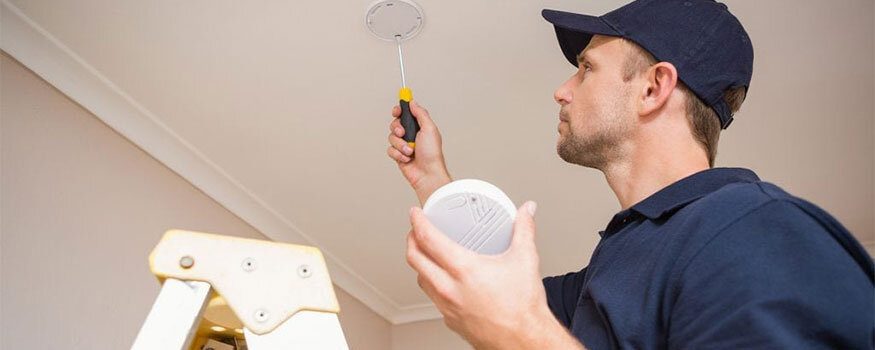 Never put your property or business at risk of fire and get a reliable Smoke Alarm Installation Kirrawee for heightened fire safety. Not having any smoke alarm in your property puts your life and property at risk. Fire is known to be a cause of many deaths and destruction of property all over the world. This may happen unexpectedly, and the presence of smoke alarms is highly important to save lives. To help with your safety from fire, turn to the well-known smoke alarm installation Kirrawee done by Gordon's Powers. As a family business, we aim to protect homes and families from fire for over 10 years.
Gordon's Powers offer customised plan for property owners. A one-time complete installation service is also offered. All solutions we come up to will protect your family whether you have a single detached or a multi-family dwelling. We also do installations for commercial properties. For a commercial alarm system, we have the highest grades of smoke detectors that are fit for office spaces and industrial spaces.
Gordon's Powers Smoke Alarm installation offers wireless and hardwired smoke sensors explained below:
Hard-wired Smoke Alarms
Being connected directly to electricity, it is highly effective because of its stable power supply. However, if the power goes out, they will stop working. Still, there are hard-wired smoke alarms with lithium battery backup in case of a power outage. Our team can provide the best quality of hardwired smoke alarms that will work well on your property.
Wireless Smoke Alarm
Gordon's Powers team of expert electricians will plan the installation of wireless or battery-operated smoke sensors for your property. This is commonly used in areas where electric circuits are not available such as extensions, attic, and more. If you do not want to put additional load on your electrical system, you can aim for this type of smoke alarms that are always turned on.
Being able to cover all types of electrical issues for residential and commercial properties, Gordon's Powers has been sought by customers in Kirrawee. This had put us on top of the service providers. A good working relationship has been established between our team and our customers. Enjoy the benefits of getting Gordon's Powers smoke alarm installation such as the following:
Strategic smoke alarm system with full sensors for any property type
Budget-friendly and affordable electrical services and smoke alarm installation
Full warranty on products and services
Quick response and reliable service on electrical emergencies
Friendly, honest, and professional electricians skilled in all types of electrical works
Same day installation, maintenance, and repairs
Ensured high-quality smoke alarm installation
Increased safety for your home, family, and properties
Have your local Gordon's Powers smoke alarm installation Kirrawee to increase your safety from fire as soon as possible. We are not limited to just installation but we are highly experienced in repairs and maintenance. We assure you with only the best smoke alarm quality, brands, repairs, and installation. All smoke alarm services all from one provider, the Gordon's Powers.
Switchboard/Fusebox Repairs Upgrades Kirrawee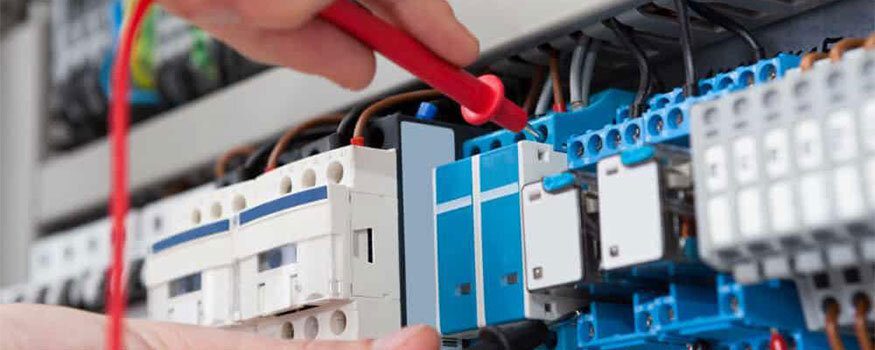 If you are adding new heavy appliances to your household or business, you need to have a switchboard/fusebox repairs upgrades Kirrawee to make sure your units will work properly. New electrical demand may cause problems with your circuits if your electrical capacity is not enough. Therefore, switchboard capacity expansion is needed to avoid overloading.
What are a fusebox and its functions?
Inside a switchboard or fusebox are electrical switches connected to smaller electrical units. This is the control panel for major electrical lines in a premise. These lines may be grouped for easy management or separated as need. If you notice problems or warnings then your fusebox requires immediate action. In taking action, never try to touch any outlet or any components suspected to be connected to the issue. Make sure to alert your local emergency electrician to conduct an immediate inspection and perform the needed repairs or parts replacement.
Here's 2 major services Gordon's Powers offer:
Switchboard/Fusebox Repairs – Anyone with a new big appliance is always excited to try it. However, be cautious in attempting to do so. Before trying, consider having your fusebox checked if it has the right electrical capacity. If it doesn't have the right capacity, using the appliance or more may cause damage to the units. It can greatly damage your switchboards as well such as burnt insulators, tripped fuses for old fuse boxes. Insulators need to be repaired immediately or fuses should be replaced.
Switchboard/Fusebox Upgrades – If your fuse boxes have been failing on its job to protect your electrical system from electrical issues, it is high time that you get a switchboard/fusebox repairs upgrades Kirrawee. Switchboxes that are showing malfunctions are never safe. If the issues have been very consistent and were not responding to repairs, an upgrade is needed. Upgrades are also needed for old fuseboxes that can't cope up with a property's electrical system demand. Imagine using appliances with convenience and without any disturbance. That is what your home and business can enjoy after a reliable and excellent upgrade.
Switchboard/Fusebox Maintenance – No one ever wanted to have an interrupted activity due to electrical issues and power outage. These issues may occur on your switchboards. Aside from an upgrade, a periodical maintenance service is highly recommended. This helps in monitoring your switchboard function as well as the whole electrical system of your property. Get Gordon's Powers team to the inspection to prevent potential electrical issues.
Electrical issues are very alarming and cause great inconvenience to homeowners and business owners. This stops all business function and regular activities in a home. In case of switchboard problems that occur abruptly, we highly discourage you to do a DIY repair. Always have your local Gordon's Powers electricians to check the problem and be able to avoid fatal situations. being in the business for over 10 years, rest assured that Gordon's Powers got your back. Let us do an excellent job on repairs and upgrades to help get your power back up and running normally.
Hot Water Heater Repairs Installation Kirrawee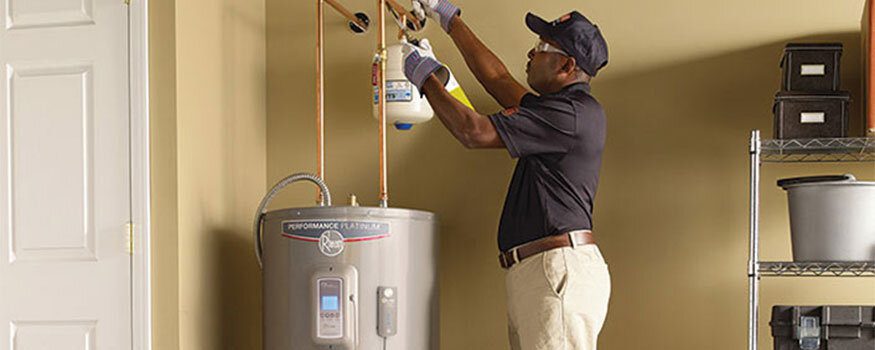 If your hot water heater is showing signs of damage, you need to have the best and dependable hot water heater repairs installations Kirrawee. Early repair works can save you money. Hot water heater is a bit pricey and to help cut down more expense on more repairs, you need to have a team of expert electricians who can give a proven solution to your hot water heater problems.
At Gordon's Powers, we have a team that has been a huge help to residents and business owners of Kirrawee. We deliver the promptest and reliable hot water heater repairs upgrade Kirrawee service. Our expertise in hot water heater works brought all of our customers in Kirrawee convenience and satisfaction. We are here to provide a permanent fix to help you have a sustainable source of hot water.
Gordon's Powers has the best knowledge of hot water heaters. Being in the business for over 10 years, we are highly experts in the types and brands hot water heaters that are best to install for every type of property and their demands. Here are the following brands we install: Dux, Bosch, Everhot, Conergy, Rheem, Apricus, Aquamax, Rinnai, Edwards, Solar, Vulcan and more!
Hot Water Heater Repair Works by Gordon's Powers
Gordon's Powers hot water heater repair in Kirrawee is one of a kind. We promptly respond to emergency works and the same with booked appointments. We are fully equipped with high-quality tools and equipment. With our top performance, any minor or major hot water heater repair will be done excellently. We have no problem responding to all types of water heater problems.
Gordon's Powers can perform repairs on the following:
Gas Hot Water Heater
Is your gas hot water heater not producing hot water at all? There must be a problem with the heater's components or wirings. In cases like these, Gordon's Powers is the best you can rely on. We have the license in handling gas fittings including gas hot water heaters. Repairs and replacements may be needed to be able to have your gas hot water heater to work again. Our expert team will give prompt action to the problem to prevent risks associated with the equipment or appliance that runs on gas.
Electric Hot Water Heater
Our excellent and licensed hot water heater electricians can identify possible issues on the electric hot water heater. There may be a possible problem with its thermostat, thermostat, and other heating elements inside. Out team can expertly find the fault and perform the necessary repair all at once in our first visit. Using high-quality materials and components, rest assured that your electric hot water heater will be in great working condition once again.
Solar Hot Water Heater
You may want to aim for a pro-environment hot water heater system. Gordon's Powers can help install top quality solar hot water heaters. We have in-depth knowledge and experience in this type of hot water heater installation, repair, and maintenance. This may be for domestic and commercial use.