Level 2 Electrician Kurnell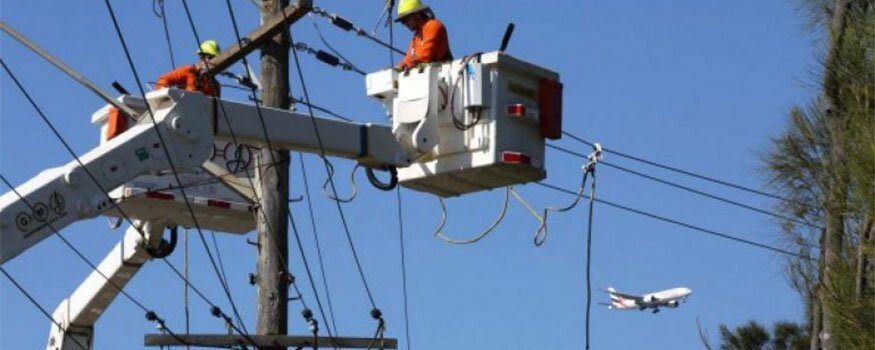 Are you ready to vacate your building and preparing for the demolition team? You can request assistance from Gordon's Powers Level 2 Electrician Kurnell to help you out with disconnecting your mains service lines permanently to ensure the safety of the demolition team or anyone who come close to your soon to be vacated establishment. As a building owner, it is your responsibility to secure your building when you will abandon it soon and while waiting for it to be demolished.
Leaving the electricity in an active state can cause several issues when a person gets in contact with hanging wires, open light fixtures and other exposure of electrical wirings inside and outside the building. To avoid any inconveniences, you need help from Level 2 electricians.
Only Level 2 Electricians are qualified to perform electrical works concerning consumer mains service, power lines, power poles, meters and point of attachment. If you think you can get a cheaper cost over hiring unqualified electricians, you might want to think twice.
Gordon's Powers Level 2 Electrician Kurnell service is fully licensed and has the permit to work within electricity network distributors in NSW. Unlike Level 1 electricians, Level 2 electricians are more equipped with knowledge and can confidently carry out electrical works from your property to the network. We perform consumer mains installations and provisioning which includes repairs and maintenance works. We do it perfectly and surely to avoid mistakes that can affect your electrical system and put you at risk.
Not only do we do quality installation works, we are also proud to be one of the fastest to respond in times of great need of electrical assistance in Kurnell. Gordon's Powers Level 2 Electrician Kurnell has been active in securing power lines, perform emergency repair works on power lines whenever disasters strike and fix consumer mains issues. All these repair works are done fast and efficient, without room for errors.
With more than 10 years of experience in level 2 works, Gordon's Powers Level 2 Electrician Kurnell has mastered the electrical systems in Kurnell and other suburbs in NSW. If you want your concerns to be attended to with quality and safety, we are your guys to notify.
Gordon's Powers can organise the following work for you, no hassle required:
Fuse equipment repair and replacement
UV Damage defective notice repairs
Installation of underground consumers mains both single and three phase systems 24 hrs
Off-peak relay installation and associated metering equipment
Repair of single and three phase consumers mains 24hrs
Point of Attachment relocated or repairs
Electricity system capacity extension and upgrades
Electricity metering equipment installation
Connection of your mains service lines to the local electricity network
Disconnection of your mains service lines from the network for minor repairs
Permanent disconnection of your mains service lines for building demolition
Private power pole and underground pillar installation, replacement and removal
Upgrade your existing service from single to three phase or just increase the supply capacity for extra load requirements
Connect your mains service lines to the network and energise your installation.
Emergency Electrician Kurnell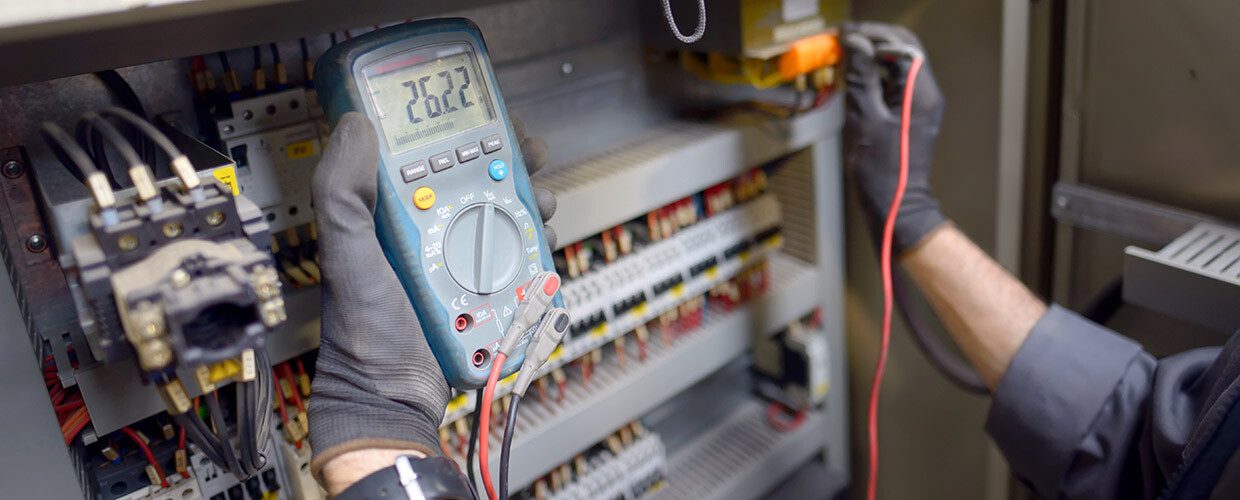 Are you looking for an Emergency Electrician Kurnell with a quick response time? Gordon's Powers can be the team you are looking for. Our emergency response is targeted to be in 60 minutes or less because we know that in times of emergency, every seconds count. If you are new or already been living or own a business in Kurnell, you need to have a constant partner to assist you whenever and wherever you are in Kurnell. Whether you are having an electrical emergency within your home or business, or saw someone get caught in an electrical emergency, Gordon's Powers Emergency Electrician Kurnell can be with our fellow Kurnell local to help you get out of distress.
24-hour Emergency Electrician Kurnell
Service providers are introduced in different industries for a reason – to provide service to people when they are not able to do by themselves. In electrical aspect, not everyone is knowledgeable to handle electrical works. Most people rely on electricians to work on anything involving electricity. If quality service and electricians are put together, it could mean that you are in safe hands.
At Gordon's Powers, service has a whole lot of meaning. We believe that if you can be there for anyone that needs help with their electrical concerns, then you are giving the right service that you are made to do. Gordon's Powers Emergency Electrician Kurnell provides 24-hour non-stop electrical emergency assistance within Kurnell. We have electricians of different levels to make sure that we got you covered even how small or big your electrical emergency is. We are available for you 24 hours a day, 7 days a week and 365 days a year, no holidays so you can have a peace of mind that you got a team of emergency electricians when other services are out.
If you need help with electrical issues within your premise, we have certified Level 1 electricians to work with you and perform emergency repairs and replacements. We also have Level 2 electricians who can best handle any electrical emergencies concerning your consumer mains, meters, power lines and any problems between your premise to the network.
Gordon's Powers Emergency Electrician Kurnell is also a team to notify for any disaster response. When the weather is bad and knocked down your power supply or a power line, Gordon's Powers can be your immediate help to restore your connection. We always put our customers first and want to be with them in crucial times. As long as weather permits us to operate, our team will be your first heroes to rescue you.
When it comes to rendering emergency assistance, Gordon's Powers Emergency Electrician Kurnell uses a reliable ute that is fully-geared with advanced tools and electrical testing equipment and repair tools. We see to it that every activity we perform is done with the highest quality from the tools up to materials that we use for replacements. Every emergency installations, repairs and maintenance are kept up to Australian Standards. With Gordon's Powers, you are always safe!
Smoke Alarm Installation Kurnell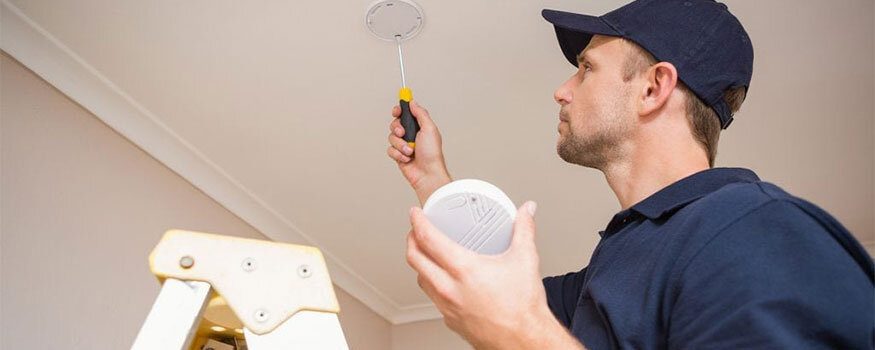 Would you go for an amateur Smoke Alarm Repairs Installation Kurnell service and entrust your family's safety to their hands? If this is just a hypothetical question, most people would say they are cheap but if you care for your loved ones, you would go for the number one with good background in Smoke Alarm Repairs Installation Kurnell service like what Gordon's Powers offers. Basic smoke alarm system can catch a few smoke but not highly reliable at all times. When you say basic, it could mean installing a few smoke alarm sensors that are DIY products sold everywhere. If you have an option, you can opt for professional Smoke Alarm Repairs Installation Kurnell to get the best and most advanced smoke alarm solutions.
Household Smoke Alarm Repairs Installation Kurnell
Gordon's Powers has more than 10 years of experience in managing smoke alarms for Kurnell residential properties. We have installed, repaired and maintained quite a few number of smoke sensors for homes, apartments, residential flats and other building tenancy for private dwellings. As your domestic Smoke Alarm Repairs Installation Kurnell service provider, we pay attention to your safety. For every installation, we make sure that all install points are correct and every sensor can maximise its function. We will evaluate the layout of your homes and sit down to discuss with you where the smoke detectors will be placed. Our smoke sensor specialists recommend that you have hard-wired smoke alarm system as required by Fire & Rescue NSW. All sensors will be connected directly to your electrical system and your central fire system with a battery backup for double sensor capability.
Repairing a home smoke alarm can be very tricky. You might be confused at some point on when to replace the batteries or the entire unit itself. Most batteries last up to a year and some up to 5 years. If you need a chirp of every 30 seconds, it is an indication that you need to replace the batteries. It will not stop chirping until you replace the batteries. Repairing smoke alarm sensors itself is a different story. You may need troubleshooting steps to know if the unit needs replacement or not. Basically, if the batteries are new and the sensor does not produce an alarm system when tested, then you may need further testing. You can have Gordon's Powers Smoke Alarm Repairs Installation Kurnell do the next steps for you. One thing that is certain is that when Gordon's Powers handle your home smoke alarm system, you are guaranteed with a good working smoke alarm from now and the years to come.
Commercial Smoke Alarm Repairs Installation Kurnell
Same thing with commercial smoke sensors, Gordon's Powers Smoke Alarm Repairs Installation Kurnell service follows a standard drill in the installation, testing, repairs and maintenance of smoke alarm systems. If you are a building owner, every tenant in your building counts on you and it is your responsibility to keep them safe all the time. Partnering with Gordon's Powers Smoke Alarm Repairs Installation Kurnell is your best investment as we provide affordable smoke alarm service that you can benefit from.
Switchboard/Fusebox Repairs Upgrades Kurnell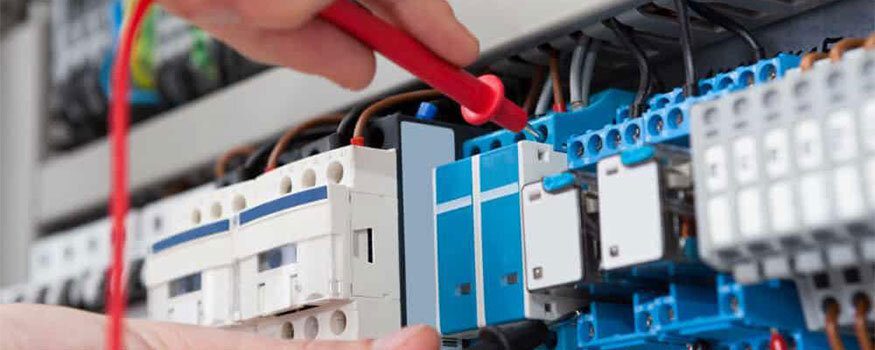 Is your home still running on old fuseboxes? It can be very risky if you still do but you can get a quick consultation with Gordon's Powers Switchboard/Fusebox Repairs Upgrades Kurnell to give you the best advise and solution. Old fuseboxes are those power boxes with ceramic fuses that controls the current for every circuit assigned to it. A single circuit in the fusebox has an entire group of sockets connected to it and when all the sockets are used for all high energy appliances which the fuse cannot carry, it causes an overload and the fuse gets broken.
When it does, you might lose power or the sockets connected to the fuse will lose electrical supply. This mechanism is pretty simple and is designed for old electrical systems with one or two high energy appliances and the rest are for lighting fixtures. But that is more like about 25 years ago. To date, every household has an air conditioning system, dryer, washer, advanced and high definition TV, and almost all automated. If you are going the same path of adding more electrical products to your homes, you may need to consider upgrading your fusebox to a switchboard. In order to do that, you may need expertise from professionals and that is where Gordon's Powers Switchboard/Fusebox Repairs Upgrades Kurnell comes into view.
Gordon's Powers Switchboard/Fusebox Repairs Upgrades Kurnell is a service that provides quality switchboard installations, repairs and maintenance in the Kurnell area and the rest of the Sydney region. We are your reliable certified electricians in the heart of Sydney that can cater to all your queries and service requests in a timely manner. We follow a timeframe and we share all scope of work with our customers so they know what to expect. With more than 10 years of hands on experience in switchboard management, Gordon's Powers' quality service is inevitable. As a family business, we hold true to our promise that you only work with local Kurnell switchboard electricians and that we stay honest, friendly and professional in all our ways when dealing with our customers.
Our team can help you when you encounter switchboard problems. We can repair your circuit board and replace it with quality materials. We will even check your entire electrical system to ensure that your current switchboard is still sufficient so there will be no more issues in the future. There are ways to know if your switchboard is failing which may include the following:
Overloading circuits – If you notice flickering lights or a few circuit trips, it means that the circuit breaker trips and shuts down the power because it received a high request for current supply that burdens the switchboard. It shuts down to release the load and prevent further damage.
Switchboard noise – It may appear like a humming sound or a cracking sound, but whatever sound that comes from the switchboard is an immediate concern. It could mean that an electrical emergency is on its way and you can have Gordon's Powers secure things for you.
Hot Water Heater Repairs Installation Kurnell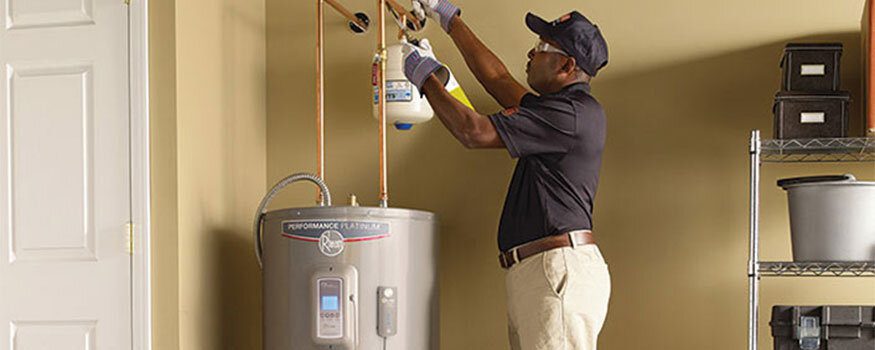 Have you always wanted constant hot water supply but not sure if your residential flat can have one? Gordon's Powers Hot Water Heater Repairs and Installation Kurnell can check things out for you and provide you smart hot water heater solutions that is applicable to your location. If you are using a property on lease and want to add a hot water heater system, you need to get approval from your building owner and get professional help from hot water heater experts like Gordon's Powers and we will take of everything for you. We may install a tankless hot water heater if you do not have a room for storage tanks. This type of hot water heater will give you consistent hot water whenever you need it. This fits units that are smaller and if the customer cannot afford to lose hot water supply.
There are other types of hot water heaters aside from tankless water heaters. Each has its own purpose and advantages. Gordon's Powers Hot Water Heater Repairs and Installation Kurnell has more than 10 years of expertise to install and repair the following water heaters:
Electric Hot Water Heater
Hot water heaters running on electricity are easier to install compared to other water heaters. It requires no ventilation and the storage tank can be installed in a boiler room. Gordon's Powers hot water heater electricians can install 30 gallons up to 100-gallon tanks whichever is suitable for your need. All our electric hot water heater installation works are made sure to be of the highest quality and have lasted more than expected. Our team can also repair electric hot water heaters with no worries.
Gas Hot Water Heater
Gas-operated hot water heaters are considered to provide a reduction in electrical cost. Unlike electric hot water heaters, gas hot water heaters require a few components to install which include the tank, dip tubes and the burner. Only professional hot water heaters like Gordon's Powers should perform the installation as working with gas needs higher caution. Gas leaks can occur anytime which is a great threat to lives and properties if the water heater is not properly installed.
Solar Hot Water Heater
One of the most sustainable hot water heater solutions is solar hot water heaters. Gordon's Powers is proud to have serviced a number of household and other properties with this type of hot water heater system. Using the sun's energy as a free source to help heat cold water and transform it to usable hot water, this type of water heater is the solution to skyrocketing electric bills. Moreover, Gordon's Powers Hot Water Heater Repairs and Installation Kurnell can also connect your solar hot water heater with the hot water central heating system for a more concentrated and efficient heating system.
It is always best to engage hot water heater specialists regardless of what type of hot water heater you use. In Kurnell, Gordon's Powers is one of the most reliable hot water heater experts.