Level 2 Electrician Miranda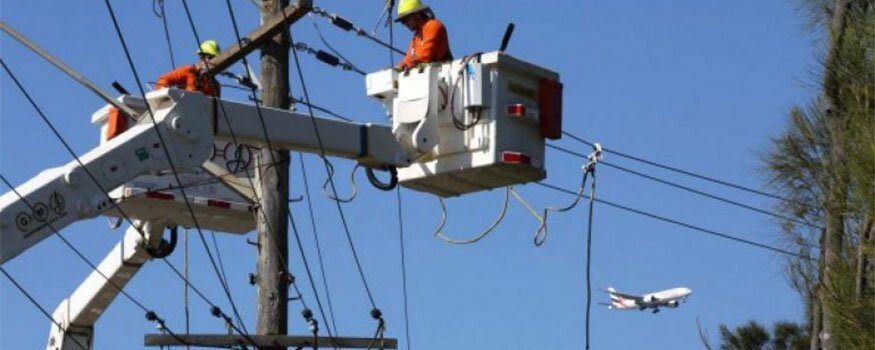 Has your underground mains having quite a number of faults lately? Gordon's Powers Level 2 Electrician Miranda can help run a fault testing to determine what is causing the problem. We will check whether there has been a new connection or installation that could have affected your connection to the network provider.
The only way to do this is through the expertise of a Level 2 engineer like Gordon's Powers. We have licensed Level 2 Electrician Miranda that fully understands the electrical system in Miranda. We install and repair electrical circuits with complete inspections to make sure everything is done according to Australian Standards.
At Miranda, Gordon's Powers Level 2 Electrician Miranda is always ready to serve the people and businesses. Electrical works for new provisioning can come on schedule, however electrical emergencies can come any moment. We always keep our lines open and our Level 2 Electrician Miranda available when needed the most. We have flexible working hours depending on the severity of the electrical issue. But rest assured that we got you when you are in trouble and needed a fast assistance from a category 2 electrician in Miranda. Our electrical operations includes and are not limited to the examples below:
Electricity capacity extension
If you are planning to add your electrical consumption for new appliances like a new central air conditioning system or a new equipment that requires a big amount of energy to run, your current and old electrical components such as switchboards, panels and more may not be able to support these additional load. To avoid damage to your electrical system, Gordon's Powers Level 2 Electrician Miranda will help evaluate your needs and can provide you with plenty of options for you. We can extend your current capacity or upgrade you to a 3-phase system if you are currently using a single phase.
UV Damage Repairs
Another electrical concern that needs immediate attention are the UV damages on power lines between your point of attachment and your network provider. All UV damage notifications need to be rectified to avoid penalties and accidents. Exposed wires from power lines can cause electrical fire and when it happens, it spreads fast and can cause damages to properties and loss of life. Gordon's Powers Level 2 Electrician Miranda is your team to rely on for this matter.
Gordon's Powers can organise the following work for you, no hassle required:
Fuse equipment repair and replacement
UV Damage defective notice repairs
Installation of underground consumers mains both single and three phase systems 24 hrs
Off-peak relay installation and associated metering equipment
Repair of single and three phase consumers mains 24hrs
Point of Attachment relocated or repairs
Electricity system capacity extension and upgrades
Electricity metering equipment installation
Connection of your mains service lines to the local electricity network
Disconnection of your mains service lines from the network for minor repairs
Permanent disconnection of your mains service lines for building demolition
Private power pole and underground pillar installation, replacement and removal
Upgrade your existing service from single to three phase or just increase the supply capacity for extra load requirements
Connect your mains service lines to the network and energise your installation.
Emergency Electrician Miranda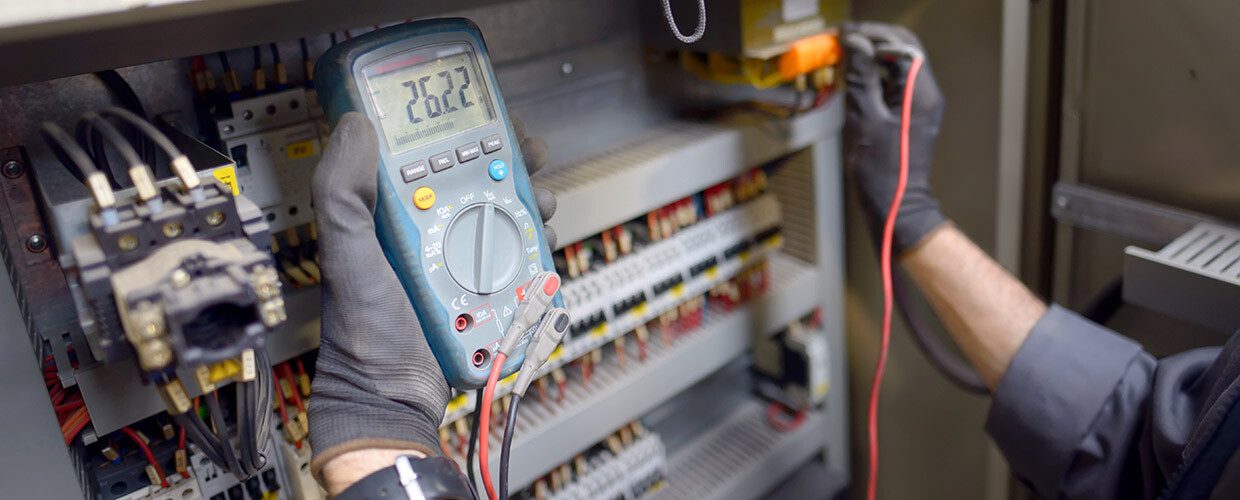 Power shutdown, blown fuse or flickering lights? What if this happens at night and your current electricians are asleep? With Gordon's Powers Emergency Electrician Miranda we do not turn down our customers even when it is on wee hours, we are wide awake like a night watch.
We know that all emergency notifications we receive are distress calls and should be attended to because if you need an emergency electrician, you need them not tomorrow but now. And Gordon's Powers Emergency Electrician Miranda is your reliable electrical service provider for any electrical mishap you face.
When looking for Emergency Electrician Miranda service, you may need to consider a few things:
1) Do they offer 24-hour coverage? – Gordon's Powers Emergency Electrician Miranda has a full year coverage, no downtime and no holidays. We make sure that when you face any electrical emergency, we are there to help. Have electrical faults in the middle of the night? Don't be dismayed, Gordon's Powers can be with you in 60 minutes or less. We will even try to beat the clock and be with you as fast and as safe as we can.
2) Do they have licensed electricians? – Gordon's Powers Emergency Electrician Miranda has certified electricians and are authorised to work within Endeavour Energy and Ausgrid systems. This means that all electrical problems may arise, no matter what category it falls under, we have the right and qualified electricians to work with you. All our electricians undergo rigid trainings and always keep our team's knowledge on electrical operations, emergency response and advanced methods so we can give you a professional and reliable emergency assistance.
3) Do they have complete tools and reliable materials? – Gordon's Powers Emergency Electrician Miranda has advanced tools that are calibrated and updated to bring accurate test results because when it comes to electricity, the margin of error should be small.
4) Are they trustworthy and reliable? – Gordon's Powers is a family business and is operated by family members. We share our family values with our customers that helped us gain a number of loyal clients in Miranda and from other Sydney suburbs. We are your honest, friendly and professional Miranda electricians. You can approach us anytime and all your electrical concerns are welcome. We respect your homes and business premise and can even work without supervision.
You may now have a hint of what traits and character should you choose when looking for emergency electricians. What's left is to know when you need an emergency electrician. Emergency electricians comes in many forms, some are obvious and some are just signs. Whichever they may be, you still need to be ready. Common electrical emergencies include electrical fire, smoke coming out of your power box, power plugs and fixtures, hanging or saggy power lines, lines caught in trees, water damage, blown fuses and power outages. But some are lurking potential accidents like circuit breakers getting hot, flickering lights and more. You can engage Gordon's Powers Emergency Electrician Miranda when you observe any of these problems and you will be fine!
Smoke Alarm Installation Miranda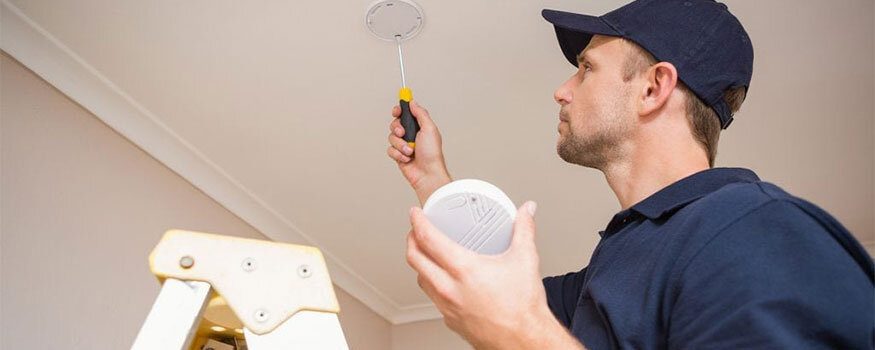 Did your smoke alarm in the bedroom went off but noticed that it did not signal other sensors in the house? You better get Gordon's Powers Smoke Alarm Repairs Installation Miranda to do an immediate check on your smoke alarm. Things can go bad if you let your smoke alarm system not working as it should. Let Gordon's Powers help check the interconnecting wire on your bedroom if securely connected. If not, our certified electricians will reconnect the wiring and do a full-scale testing of the entire smoke alarm system to see if the problem is fixed and if there are other sensors with the problem. It is important that every sensor goes off and send a signal to other sensors in different levels and rooms of your home.
One of the safety features we when installing new smoke alarms is that we connect the smoke alarm system with the same circuit as one of your rooms. This will help you check easier if the smoke alarm is up or not. When someone shuts off the smoke alarm system, the room circuit where it is connected will not work as well. You will not be able to turn On the lights or the powerpoint will not work. This is a clear indication that you need to engage Gordon's Powers Smoke Alarm Repairs Installation Miranda to check on your smoke alarm and your affected circuit as well.
Another thing to consider when you want to put your homes and premise to complete safety is the addition of carbon monoxide detectors. Carbon monoxide poisoning in high levels can be fatal and has been recorded as one of the causes of death in some areas which often occur in residential areas. Carbon monoxide is hard to detect unless you do an air testing because it is colourless, odourless and tasteless. That is why, carbon monoxide detectors are introduced to work together with smoke alarm systems to combat both smoke and carbon monoxide presence. Do not wait for your family to suffer the symptoms. Gordon's Powers can install carbon monoxide detectors as well. We have sensors that can detect both smoke and carbon monoxide. This hybrid unit is cost-effective and requires less space for installation since you can install one unit at a certain point and no more additional holes on your ceilings.
If you have problems installing smoke alarms in areas where your consumer mains lines are not running through such as basement or the attic, no worries as Gordon's Powers Smoke Alarm Repairs Installation Miranda can provide you with a wireless option for smoke alarm. Our master electricians will install wireless smoke sensors and make sure that it has new batteries. Wireless smoke alarms works the same as hard wired smoke detectors and should be able to send off and signal other sensors wirelessly.
No matter what your preference is for your smoke alarm system, Gordon's Powers always listens to your concerns and requests. With our expertise, you will surely have a peaceful night sleep as you feel confident that your smoke alarms are always awake to warn you.
Switchboard/Fusebox Repairs Upgrades Miranda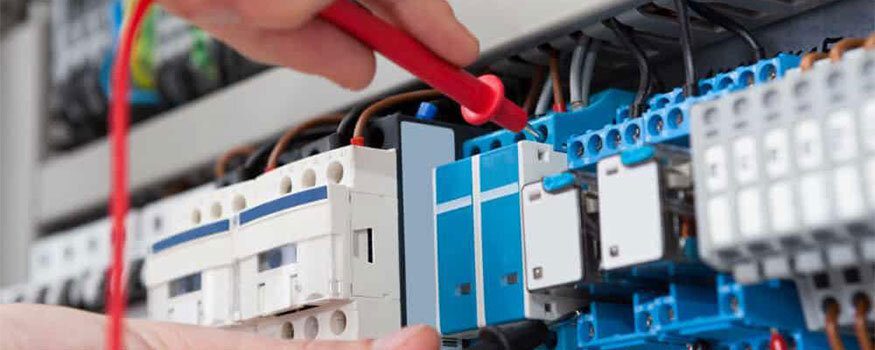 Is your premise secured of any power surge? If you think you are not fully covered then it is time to get Gordon's Powers Switchboard/Fusebox Repairs Upgrades Miranda to get you all geared up or the next power surge that might happen which you have no idea when. Power surge is a spike on the electrical current which can occur any time but lasts only a short fraction of a second but when it does, it causes an impact to your electrical products, damaging it. If you are using fuseboxes, this can be very scary because it has no protection for power surge at all. Fuses can fail and if they do, you will have to replace them every now and then which is very inconvenient for your busy time in Miranda.
Gordon's Powers has in-depth knowledge about RCBOs (Residual current circuit breaker with Overcurrent Protection). RCBOs or RCDs consist of circuit breakers, power surge protectors and safety switches (T switch). Every switchboard should have all these components and should be working properly. If one of these components are not working as expected, you can be open to risks of multiple electrical issues. Our team will conduct a complete fault testing and subsequently, if your switchboard only has 1 RCD device, we may recommend to additional according to our electrical system layout. And another thing to point out, we may also need to check your current wirings and if you are still running on aluminium wires, we will also assist you with the upgrade to the type of wiring that complies with Australian Standards.
Gordon's Powers Switchboard/Fusebox Repairs Upgrades Miranda has a prompt service like no other electricians can offer. Our team has the capacity to handle requests for installation, repairs, replacements and maintenance of these components. With more than a decade of tremendous service to Miranda, we have pleased and earned the trust of our loyal customers. Everything we know about switchboards is a product of our hard work, years of training and hands on work. And lastly, dedication to our craft. Our family business is like a one stop shop for every electrical
If you are using a fusebox, Gordon's Powers Switchboard/Fusebox Repairs Upgrades Miranda service can provide you a switchboard solution that you can check and see if it suits your needs and requirement of protection. We will assist you from beginning to end. Only safe and quality switchboard units will be recommended for you use and our licensed electricians will do the upgrade work from wirings and installation of your new power box. We will also run a few tests to ensure that the switchboard is working properly before we leave your premise. In case you need any maintenance inspections, Gordon Switchboard/Fusebox Repairs Upgrades Miranda also offers our cost-effective switchboard maintenance checks so you can have your switchboards inspected and updated every now and then. With all the amazing switchboard services that Gordon's Powers can offer you, one thing is for sure, your electrical system will run smooth after our team takes care of your switchboard.
Hot Water Heater Repairs Installation Miranda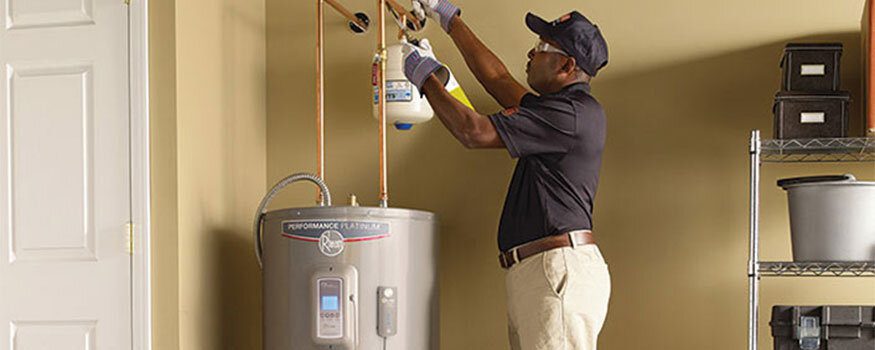 Can you tell when you have finally found a good Hot Water Heater Repairs and Installation Miranda service? Hot water heater specialists may have something in common – uniforms. Yes, every team comes in different uniforms and gears but that alone should not be the basis of hiring professionals for your hot water heater needs.
What separates them apart is how well they present themselves and the background they hold which tells you how many satisfied customers they have already serviced. Gordon's Powers is a leading Miranda hot water heater service with more than 10 years of exceptional service with its people. We have made friends with a number of loyal customers in Miranda and nearby suburbs in Sydney and we stayed true to our promise they are our number one priority when it comes to any electrical concerns they may have.
Gordon's Powers Hot Water Heater Repairs and Installation Miranda have proven to be exceptional. We have installed and repaired hundreds of hot water heaters. If "thank you" from satisfied customers can be converted to cash, we are very rich by now. However, Gordon's Powers stay humble and our only joy is to have serviced you in Miranda.
With Gordon's Powers, you will get advantage over our cost-saver hot water heater solutions in Miranda. Our team has learned the ins and outs of hot water heater systems and has developed a strategic approach on how to obtain heavy-duty and long lasting hot water heaters and we are always ready to share it with our customers. Another tip to improve your expenses over hot water heaters is to run it on lower temperature than your normal heating temperature like 120°F. The lower the temperature, the less energy your hot water heater consumes to heat the cold water and thus reduces your cost.
Besides our tips and tricks on how to save on hot water heaters, Gordon's Powers Hot Water Heater Repairs and Installation Miranda can also guide on how to easily point out possible signs of hot water heater damages. Watching the early signs can save you heaps of money which you may be spending over replacements. Gordon's Powers can fix any damage on hot water heater so you do not need to buy replacement heaters right away.
Here are some of the common indications you may need Gordon's Powers Hot Water Heater Repairs and Installation Miranda to check on our hot water heater:
1) No hot water coming out even when the water heater is operational and pilot light is On.
2) Rustic of muddy hot water coming from the tank which can be a sign of sediment build on your storage tank.
3) If the hot water has metal taste and particles which could mean the inner surface of the tank is starting to wear.
4) If you frequently use hot water everyday non-stop for 5 years. Your hot water heaters shelf life can be reduced.
5) Noise coming from the hot water heater.
6) Water leaks could be a possible problem with valves and the tank itself.