Electricity keeps us warm, illuminates our homes and allows us to access any entertainment. It has made our lives convenient and comfortable in so many ways.
It is one of the most important power sources we all use every day in our homes, offices and other commercial establishments. And it doesn't mean it comes without risks. Therefore, precautionary measures are absolutely important when operating with electrical works. 
If electrical operations are not handled properly, it can cause injury, fire or it could lead to a serious accident. We may think we know all about the dangers with electrical mishaps but safety must not be compromised. In this case, we should set some ground rules to be followed.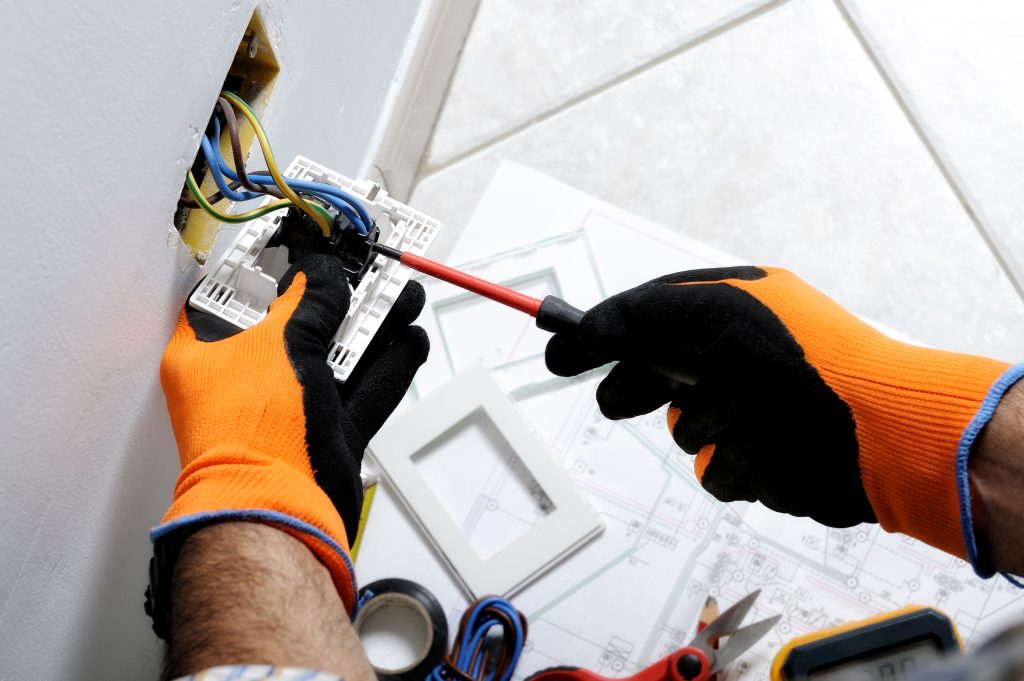 Electrical Safety Tips
Electrical works are always associated with risk and danger. These electrical safety practices are not only intended to our electricians but it should be strictly observed in our homes, instilled to our schoolchildren and workplace.
Always make it a habit to turn off your electric games and appliances that are not in use.

Before you go to bed, make a routine to check all electrical devices that are in idle mode are properly shut off.

Avoid overloading your sockets. The total plugs should not exceed more than the specified plug-ins.

You might have overlooked on burnt or frayed wires. It is best to keep an eye on the condition of your plugs and sockets periodically.

Electric wires or cables should not trail over your kitchen appliances such as toasters, stovetops, etc. avoid sticking your toasters with metal utensils.

Basically, liquids and electricity should be kept as far as possible. Liquid increases the conductivity of electric current. Check your appliances' wire coding before placing it in your bathroom.

Always turn off the mains before you DIY an electrical-quick-fix. Accidents can be avoided by placing a sign that there's ongoing electrical work.

Avoid using aluminium or steel ladder. A possibility of an electrical surge will ground you and will pass through your body. Instead, use a wooden or fibreglass ladder.

Opt for appropriate and insulated tools, rubber gloves and goggles. 

Keep in your mind that all devices are energised. Do not attempt to repair energised appliances or any electrical-related equipment.
Basically, these are safety practices every homeowner should be aware of (which should be part of your regular house cleaning routine) to protect our children from hazards since they are naturally curious and love to explore their surroundings. In addition, schoolchildren should be taught to avoid walking directly in the house soaked from the rain or swimming pool.
However, the most basic safety practice we all should keep in mind is to never attempt any electrical repairs by ourselves. There are more serious underlying electrical problems that are not visible to us regular people. Gordon Powers is a service provider that has all the tools and equipment to solve your electrical problems.
Gordon Powers Level 2 Electricians
Our electricians are well-versed and responsible for all the necessary electrical safety practices to provide the best services to our customers' satisfaction. We are equipped with basic safety standards and consistently learning as the profession is constantly evolving.
Knowledgeable in electrical safety standards

Skilled and highly trained to uphold our oath in keeping our customer and ourselves safe

Adopt a common-sense approach all throughout our electrical operations
Gordon Powers electricians mindset will not only prevent a serious occurrence of injuries and accidents in every household or workplace but save lives as well.
Book us now
If you are planning on childproofing your home, mild or serious electrical repairs in your workplace or commercial establishments, always keep Gordon Powers on your speed dial. We provide only the best, highly trained and professional level 2 electricians.
Don't attempt on doing any electrical repairs, hence, you are knowledgeable and licensed to do so.
You can call us at (02) 9199 7480 anytime for fast and reliable service. We are available 24/7. Book our professional and licensed level 2 electricians now!