Power outages are inevitable and are mostly beyond inconvenient. Not only will it disturb your daily activities, but it can also result in expensive repairs. It can also pose severe hazards to your family.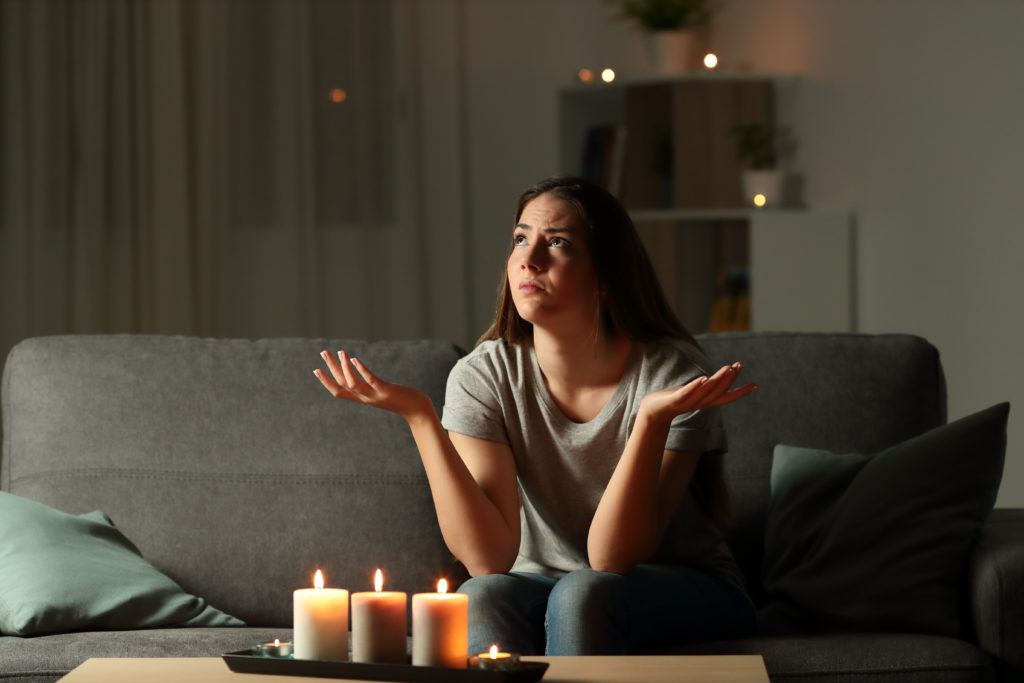 Depending on your location, a blackout is mostly caused by bad weather, disrupting power lines and knocking down electrical poles. Other causes include power station failure and damaged transmission lines. Regardless of the reason, a blackout can last for days; so you must conduct protective measures to prevent unwanted accidents – here are five things to do during an outage.
1. Prepare for Power Surges
As utility companies work to restore power, the power grid can become unstable, leading to power surges that can potentially damage your electrical components.
While surge protectors offer a decent amount of protection, plugging out all electrical appliances and switching off your power points will leave your devices away from transients. Also, you should leave only one lightbulb on so you'll know when power is restored.
2. Use Solar Lights
If you use solar lighting for your garden, bring them indoors so you can save your flashlight batteries for other emergencies. Solar landscape lights and emergency lightbulbs provide hours of low-level lighting, so you have a safer alternative to burning candles. Moreover, don't forget to take them out by the day to recharge the cells for another night.
If you use solar lighting for your garden, bring them indoors to save your flashlight batteries for other emergencies. Consider using solar lighting as an eco-friendly, cost-effective solution to illuminate your outdoor shed.
3. Don't Forget Your Fluids
When the power goes out, the municipal water supply will eventually stop flowing. Whether or not you believe they have backup generators to power their pumps, you have to store enough water supply to last at least a couple of days.
Immediately fill up your buckets and water containers, including bathtubs, so you have enough supply for drinking and washing. If you have a spare barrel that you don't want to fill with clean water, use it to collect rainwater that you can use with recycled water to flush the toilet.
4. Keep Your Freezers Cold
Most freezers can keep food frozen without power for about three days under 4 degrees Celsius. Your fridge loses a small amount of cold air every time you open it, and with the absence of power, every bit of cold air counts.
Furthermore, make sure that all perishable goods are stored in the freezer. Food poisoning is among the risks we must prevent during a power outage.
Speaking of food and freezers, it is crucial that you also secure your food supply. Supermarket power loss can slow down the line and make grocery shopping a hassle. That's why it's a need to make sure you always have enough food supply to last a few days.
5. Be Creative But Don't Take Risks
If the blackout is taking its toll on your smartphones, it can hinder online communication. On the other hand, you can bring your creativity a long way to find ways to recharge your mobile devices.
If you have a car with enough power, you can use its power socket to recharge your phones. Besides, solar lighting kits can also come with a 5-volt USB adapter that you can conveniently connect via a standard USB cable to your phone.
Alternatively, you can take a break from the hustle and bustle of social media and bond with your family. How about lighting a small bonfire or barbecue night with your neighbours?
However, make sure you don't take risks. Swamped emergency rooms, dead traffic lights, or fallen trees can delay emergency care and leave you with a severe injury. More than other times, think before you act during a blackout.
Conclusion
Dealing with a blackout can be a piece of cake if you are well prepared with equipment and knowledge. The main thing to do is stay calm and ensure your family keeps all resources in check. Protect anything likely damaged by a possible power surge and make sure your supplies last.
Gordon Powers' professional electricians can walk you through all the safety precautions for blackouts. Our electricians will also diagnose and repair any electrical faults so you can get back to your day worry-free. Call us at (02) 9199 7480 for an appointment or inquire with us via email.