Electricity is one of our basic necessities. It allowed us to live conveniently in the comforts of our home and even at work.
Even though humans have survived without it for centuries, chances of the modern-day people thriving in it are highly unlikely to survive without it. As a matter of fact, our country's economic development flourishes in it. 
Electricity is one of the greatest innovations of all time. Without it, life will remain living in a dark world with the exception of a candle illuminating the pitch-black night. Technology will not exist, not even the simple pleasures we rejoice in i.e. cooking, cleaning, travelling. 
We rely heavily on the use of electricity. From the time we wake up in the morning to the moment we hit the pillow at night. If our electricity supply is interrupted, several functions will shut down. To ensure that your daily activities won't be interrupted, make sure that you are employing a qualified and licensed service provider for your home and commercial maintenance and repair needs.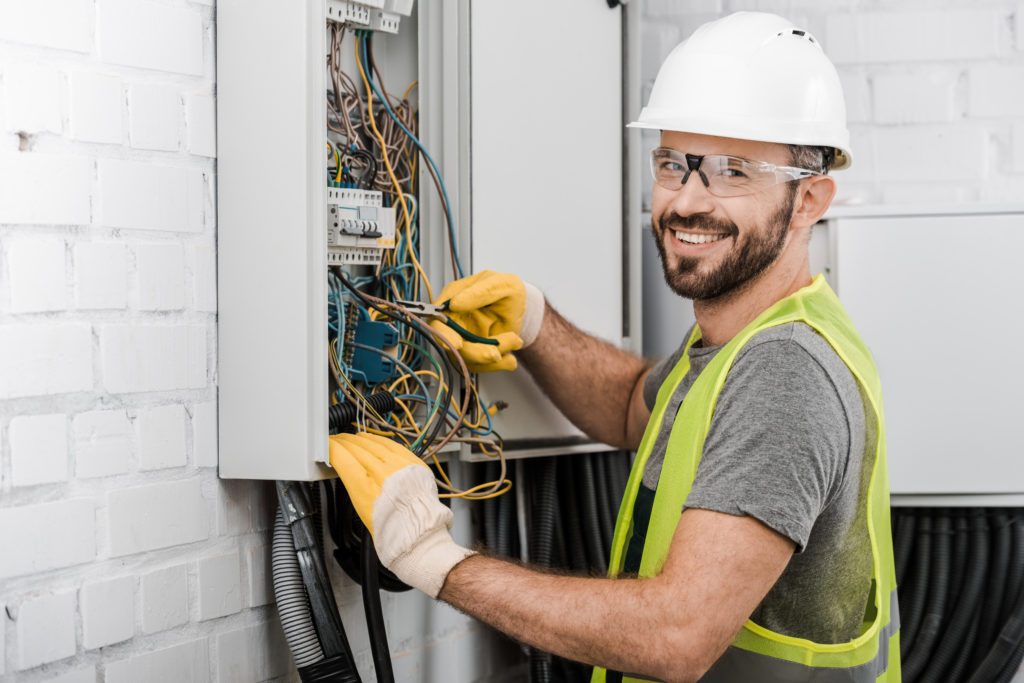 Scope of Work of a Level 1 and Level 2 Electricians
An electrician undergoes several steps and accreditations for you to get a quality service. However, there are different types of duties given to service providers based on their accreditations. Let us identify the following duties and responsibilities of a level 1 and level 2 electricians:
Level 1 Electrician
A new connection or alteration to a connection as defined in Section 24(3) of the Electricity Supply Act 1995 and Chapter 5A of the National Electricity Rules.
Level 1 providers can perform the following services:
Laying and stringing of electricity cables as well as jointing of cables

Erecting electricity poles and excavating underground trenches

Linework except for those that involve live High Voltage
A level 1 electrician is allowed for overhead and underground construction work on distributing networks located to the adjacent roadway. 
Level 2 Electrician
A level 2 electrician is qualified and authorised to perform the following:
Installation of a contestable market metering

Disconnection and reconnection

Underground service lines

Overhead lines repairs and maintenance

Disconnecting and reconnecting the electrical network
A level 2 service provider is licensed to provide e.g. construction of service lines between the distribution system, point of connection to the premises, installation of metering services, power supply upgrading.
If you want to hire an electrician, it is best to employ a Level 2 accredited service provider at Gordon Powers since they can handle more crucial duties than a level 1. Our goal is to provide the best electrical services possible to all your electrical problems. 
Gordon Powers Level 2 Electrician Electrical Services
Overhead and Underground Power

Consumer Mains

Electrical Defect Notice

Electricity Metering

Private Power Pole

Point of Attachment
Electricians are tasked to respond and provide electrical services to those who request for it. Troubleshooting, installing, maintaining and repairing are the skills of highly trained electricians. At Gordon Powers, Level 2 electricians provide a wider scope of electrical works from repairs, installations, maintenance, etc. to suit all your electrical problems. 
Gordon Powers employs only the best, professional and highly trained service providers. If you are looking to hire for a residential, business property or industrial work that needs an electrical supply network, call our friendly staff today for your appointment.
Call us anytime today at (02) 9199 7480 for a fast solution to all your electrical problems. Our qualified level 2 electricians and emergency electricians are available 24 hours a day.