Why you need outdoor lighting for your home
Have you taken the necessary initiative to protect your family and home in general against the electrical dangers with safety switches? If not, then sit back, relax and rest assured that after going through this piece you will have known the importance of installing safety switches on all circuits in your home.
For maximum protection, you should ensure that you have safety switches installed in your home by a professional who has mastered his craft. It is quite unfortunate that in the modern age, most people are yet to understand the importance of installing these essential safety devices. If appropriately installed, safety switches may help to avert electric shocks and save lives.
The importance of safety switches cannot be underestimated. They are the ones that monitor the flow of electricity via a circuit and subsequently shut off the supply of electricity after the detection of an imbalance.
In my daily interactions with homeowners, I have discovered that the majority of them do not understand the relevance of installing safety switches if their homes already have circuit breakers. Well, to this there is a simple answer. Circuit breakers will play a vital role in saving your home whereas safety switches will save your life.
Why is it important to activate safety switches?
Let's have a look at the following scenarios:
– Faulty appliances.
– Disturbance of wiring; for instance, hammering nails into walls.
– Faults in electrical wiring.
– Damage of wiring by rodents and other animals.
– Tripping of circuits by termites and bugs when they enter power sockets.
– Damage by water when it enters power sockets.
The above occurrences are typical and commonplace in most homes today. With regard to that, failure to install a safety switch jeopardises the lives of those occupying the buildings as well as the property within such establishments.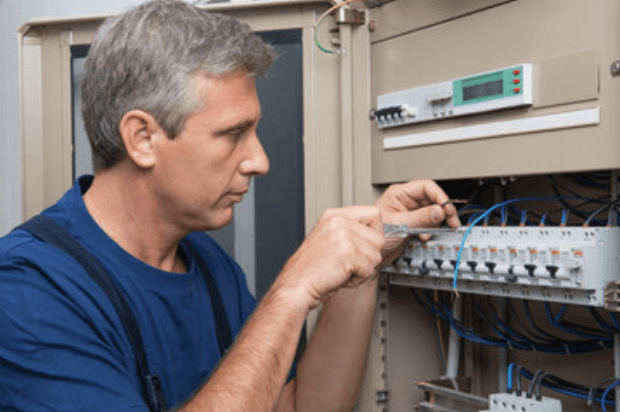 Electrical panels should be composed of both circuit breakers as well as safety switches. They should, therefore, be installed in all circuits as an extra measure for your safety.
Some of the circuits might include ovens, pools, air conditioning and hot water. All devices that use electricity have the potential to cause injuries and burns. Moreover, some unlikely situations such as children chewing on cords as well as damage by animals could happen.
Therefore, it is of great importance that your home or business premises be installed with safety switches without delay. These switches have the potential to save anyone who might be using an electrical appliance that might suddenly short out.
Such a switch will be able to recognise an appliance that is about to short out and shut down the circuit in a split second. As a result, users are protected from electrocution.
Are you aware that one safety switch may not offer maximum safety? It is especially so when you own an older home that has stood the test of time. Indeed, having only one safety switch in your home might offer you a false sense of security.
There is the risk of a lethal electrocution if you plug a faulty appliance into a socket that does not have a safety switch connection.
How to test your safety switches
In order to ensure that all your safety switches are in tip-top and perfect working condition, it is normally advisable for you to check them every three months.
Some of the steps you can follow while checking them are provided below:
1) Inform everyone in the house that you're about to start the procedure of testing the safety switches. It gives them a chance to switch off all their electronic gadgets connected to the circuits.
2) When at the switchboard, press the 'T or Test' button that is located on the safety switch. This will confirm that it is working when it flicks off and cuts off the power. After that, you can then go ahead and check the appliances that are off. They are the ones protected by the safety switch.
3) When you are done testing, you can then turn on the safety switch.
In conclusion, it is vital to reiterate that you should consult widely before you install safety switches in your home or commercial premises. Conducting due diligence and extensive consultation will enable you to know the right places where you should install the devices.
Not only will experts advise you on the location of the switches but also ensure your safety switches are installed properly. After all, electrical projects are best left for the most qualified. Always look for an experienced electrician technician who can handle all your electrical needs. Your outdated switchboard may need to be replaced depending on its capabilities.
Home ownership is an important phase in the lives of most people; therefore, you as a homeowner should take every step to protect your home and your loved ones from potential threats that might harm your family or damage your property.