Level 2 Electrician Caringbah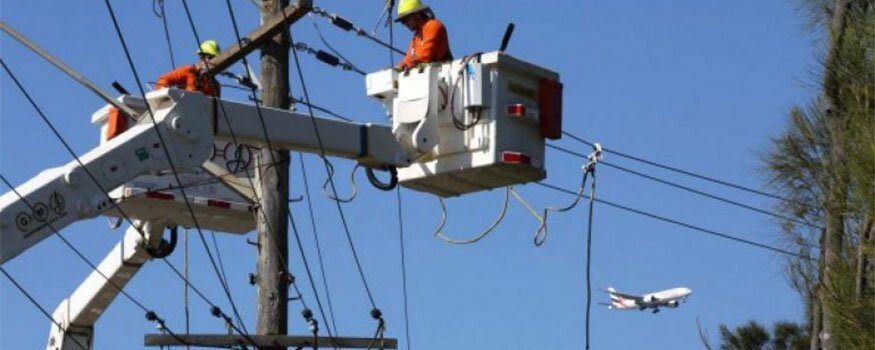 Gordon's Powers Level 2 Electrician Caringbah is one of the most reliable electricians in Caringbah and other localities in Sydney. Why is this so? Simple, we are fast, professional and always ready to provide our knowledge in handling any Level 2 electrical concerns comprising consumer mains, electrical lines, switchboards, metering and every electrical problem you need assistance with.
At Caringbah, you do not have to contact electricians from other regions. With Gordon's Powers, you will be working with local and certified Caringbah Level 2 Electricians. As a family business, we have been very responsible in ensuring that our fellow locals have a sound electrical system. Our hours spent in every installations, repairs and maintenance is incomparable as we keep our customers satisfied with all our electrical operations.
Our team can assist you with the following common electrical concerns that require immediate attention and resolution:
UV Damage on Power Lines and Cables
If you observe exposed wires on power lines or cables due to UV damage within your premises and consumer mains, it is suggested that you contact Level 2 Electrician Caringbah to get it fixed. Further exposure of bare wires under the sun will lead to electrical fire which is very destructive and can cause death if not put off the right way. When you encounter this, do not hesitate to call in the professionals to help out and save the day.
Metering
Gordon's Powers Level 2 Electrician Caringbah are experts in handling different types of metering works ranging from meter installations, meter repairs and replacements, meter maintenance, meter relocation, time-of-use metering and off-peak metering. Whichever your metering concern fall in, our certified Level 2 electricians have the best recommendations and perform quality metering assistance for your benefit.
Consumer Mains
It may sound easy but this is the most critical electrical scope to manage. Why? Safety of both the electricians and customers are always at risk. However, if you got the best team of Level 2 Electrician Caringbah from Gordon's Powers to work things for you, you will never worry a day. We have an extensive knowledge in both overhead and underground service mains and provide any consumer mains installations, repairs and maintenance up to absolute satisfaction.
Emergency Electrician Caringbah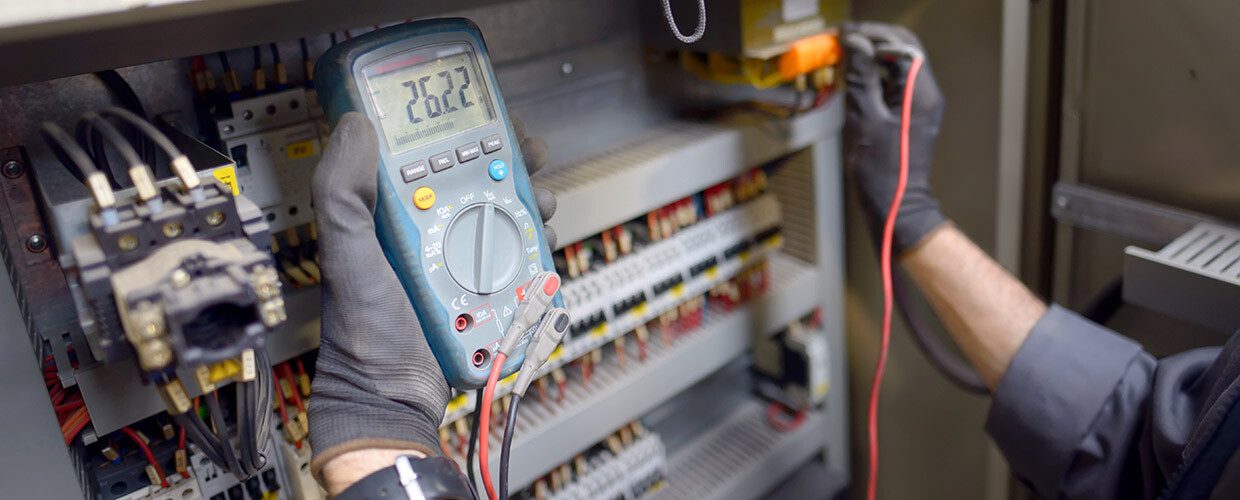 When one of your electrical sockets burn and blows up, it is important to call an Emergency Electrician Caringbah instead of handling it yourself. Gordon's Powers Emergency Electrician Caringbah is one of the electrical providers in Sydney that gives fast response in any electrical issue regardless of severity.
We do not choose which situation to act upon, we just simply do it and help our fellow locals in need. Faulty electrical components should be handled professionally to avoid electrical accidents. Leaving damaged electrical units and components will influence your electrical system creating electrical short circuits which can lead to an electrical outage. To make sure that your electric system is stable and safe, you can rely on Gordon's Powers Emergency Electrician Caringbah to perform an emergency repair and reinstate your electrical wirings and connections, and appliances as well.
It is seldom to find electricians in Caringbah to be available 24 hours a day 7 days a week. But with Gordon's Powers Emergency Electrician Caringbah, you can use our service whenever you need it. No matter what your electrical concern is, we recommend that you notify our team as soon as possible to end your misery and put your worries to rest. Our team of certified emergency electricians are prepared to help you in times of need.
If you face any of the below signs of electrical emergency or a full-blown emergency, please do the following:
Sparking plugs and outlets – Turn off your electrical supply from your switchboard. Pull down the T switch to turn off your power supply completely and inform your Emergency Electrician Caringbah.
Flickering lights or Low-Voltage – These types of power concerns means that your electricity has an unstable voltage supply. Engage your local Emergency Electrician Caringbah from Gordon's Powers and we will conduct an emergency inspection and fault testing and stabilise your electricity.
Burnt Electrical Smell – This could indicate an electrical fire. Unplug your appliance from the power source and seek help from Emergency Electrician Caringbah to secure your premise and settle the electrical fire fast.
With Gordon's Powers Emergency Electrician Caringbah you can do most anything. You can keep your mind at ease, focus on more important matters and sleep well at night knowing that we got your back. If you think that an electrical concern is out of your control, we can jump into your situation and do the job for you. Our local Gordon's Powers Emergency Electrician Caringbah can reach your place in a small amount of time to tame your electrical emergency. We never fail our local and loyal Caringbah customers because we understand what an emergency situation can do to you and your loved ones.
Our Emergency Electrician Caringbah service provides quality electrical emergency repairs by using new and top quality replacement parts and accessories to ensure it is reliable and totally fixes the problem. We want you to feel that you are getting the service you rightfully deserve by offering you affordable emergency electricians that have many years of experience in the electrical industry.
Smoke Alarm Installation Caringbah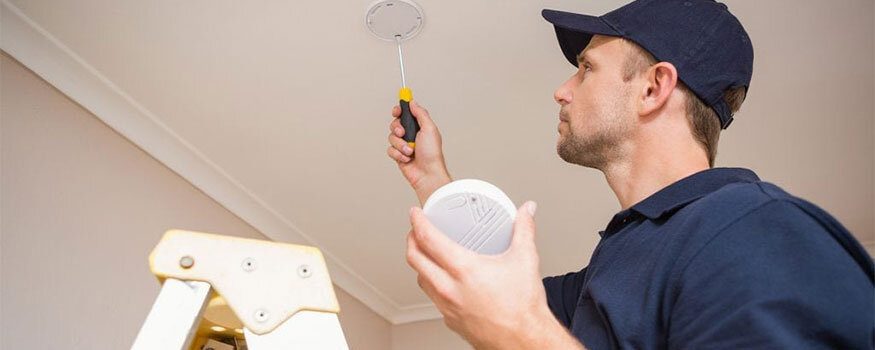 Have you almost lost your property because of fire caused by undetected smoke? This would have not happened if you have Gordon's Powers Smoke Alarm Installation Caringbah team set up the most reliable smoke alarms in Caringbah to prevent any misfortune caused by fire. It is hard to recover from damages to life and property because of fire incidents and it brings emotional turmoil to the affected. This is the type of scenario we wouldn't want our clients to be in and our certified smoke alarm technicians can certainly do that for you.
At Gordon's Powers, expect that at every work done is with class and professionalism. We always listen to what our customers' preferences and would always want you to be happy and secured. We have the friendliest local smoke alarm electricians to install quality smoke sensors and provide reliable repairs that last longer than expected. Our team is equipped with the right knowledge in the installation, repairs and management of the following smoke alarm system:
Hard-wired Smoke Detectors
Gordon's Powers Smoke Alarm Installation Caringbah have licensed electricians that can effectively set up a wired smoke alarm system. This type of smoke alarm offers 99% reliability in the fast detection of smoke and signalling the central fire system of your property or premise as every sensor is interconnected and will set off all alarms so you can be warned wherever you are in the premise. Gordon's Powers will install smoke sensors in every floor for full protection. You will be warned at the third even if the smoke is detected in the first floor so you can vacate the place fast. The only challenge with hard-wired smoke sensors is when the power is down, the whole smoke alarm system is not active. This is where the next smoke sensors comes in.
Battery-Operated Smoke Detectors
If you want to have smoke alarms working even when the power is out, then battery-operated smoke sensors is your best bet. Gordon's Powers Smoke Alarm Installation Caringbah will help you install smoke sensors with alkaline and lithium batteries that are long-lasting. Our smoke alarm experts will check every unit and do a full test to confirm that all sensors are working properly. We will also provide batteries for existing sensors that needs battery replacement.
Both types of smoke detectors can provide optimum benefits when combined together. Gordon's Powers is well-known to combine both smoke alarms to a single sustainable solution so you are 100% protected. We also offer a free consultation on the different classifications of smoke alarms such as photoelectric, ionization and hybrid smoke sensors. If you are not familiar with these smoke detectors and need help with choosing which one works for your homes, office, commercial property and industrial premise, let Gordon's Powers guide you from free consultation and up to installation phase. We also provide regular maintenance of your smoke alarm system and make sure that it in good working condition without faults.
Switchboard/Fusebox Repairs Upgrades Caringbah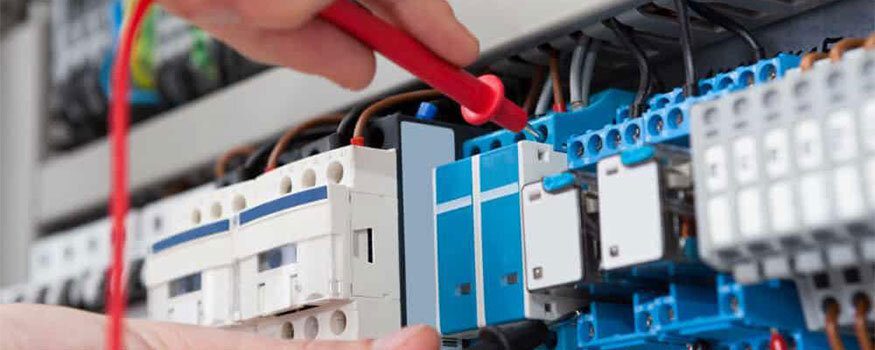 Do you struggle to stay afloat when your switchboard is in bad shape? Why not get help from a trusted Switchboard/Fusebox Repairs and Upgrades Caringbah to end your electrical problem. Gordon's Powers is a family business that has long been servicing the locality of Caringbah and nearby suburbs within Sydney.
We have the smartest switchboard solutions that you can count on. Whether big or small, effective fixes will be provided by your Gordon's Powers certified Switchboard/Fusebox Repairs and Upgrades Caringbah service to give a full inspection and provide the ideal fix for any faults.
Gordon's Powers Switchboard/Fusebox Repairs and Upgrades Caringbah is the service you can rely on if you observe any unusual behaviour or potential problems with your electric distribution panel. The switchboard is the heart of every electrical system and circuit breakers, surge protectors and RCDs are some of the protective units that automatically shuts the power down when a fault is detected to prevent further damage. It is the highest priority that these units are working properly and are always checked, otherwise, your switchboard that distributes electricity to your appliances and lighting will be the medium of a full-blown electrical surge and worse – fire!
With Gordon's Powers, time is essential. We finish all switchboard installations and fusebox upgrades within the same day so you can enjoy an up and working electricity at nightfall. We promptly perform switchboard repairs and replacements. We believe that failure to fix any switchboard fusebox problems can cause bigger issues you wish you had a professional electrician work on it sooner.
There are many scenarios that you might encounter to know if you need to notify Switchboard/Fusebox Repairs Upgrades Caringbah at Gordon's Powers or by yourself. Technically, if you have no background in dealing with electricity, it is better to leave it to professionals. If you notice a smoke or smell a burning electrical wire originating from the switchboard or your old-fashioned fusebox, there should be no more time spent to assess the situation. It is clearly evident that there is a problem with your switchboard and our team at Gordon's Powers can provide you with the quick and quality fix that is safe and long lasting solution.
Gordon's Powers is not only well-known of quality repairs, we are also a pioneer in providing a top level of switchboard installations. We also have reliable electrical consultants that can guide you on what type of switchboard you can use for your home, office, commercial building and more. Furthermore, our specialists and master electricians will work with you in determining the right switchboard for your electrical loads. You can also discuss future appliances or electrical components you want to add to ensure that your switchboard will support it and to prevent overload.
Not satisfied with your current Switchboard/Fusebox Repairs Upgrades Caringbah electricians? Give Gordon's Powers a fair go and experience our exceptional service like no other.
Hot Water Heater Repairs Installation Caringbah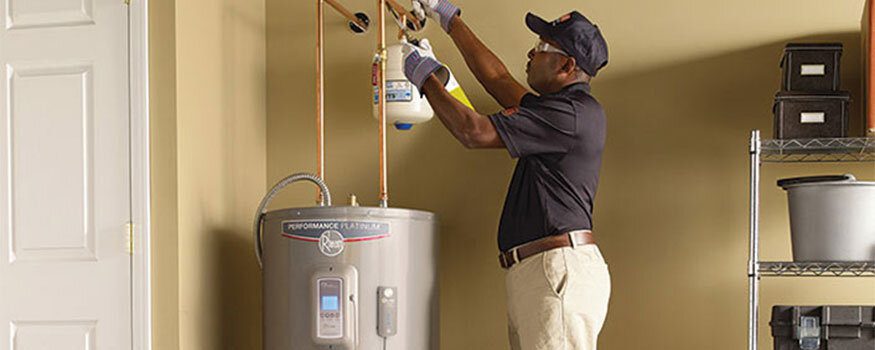 Non-working hot water heaters are always a nuisance that requires a Hot Water Heater Repairs Installation Caringbah service to fix the problem fast like what Gordon's Powers can offer. In Sydney, people rely on hot water for bath, wash and kitchen use because the weather can get so cold. Hot water is highly in demand and should always be available whenever needed. This is what Gordon's Powers Hot Water Heater Repairs Installation Caringbah service can give you – a reliable and quality hot water heater system for a hot water that is available for your use 24/7 and whole year round.
You might be wondering how Gordon's Powers will do that and the answer is simple:
✓ We have the right knowledge
✓ All our hot water heaters are experts
✓ We have many years in handling hot water heater systems in Caringbah
✓ We serve our fellow Sydney locals
✓ We are friendly and professional at all times
When it comes to hot water heaters, only a few people understand how it works and how to manage it, and they are often those who have a background in electrical and plumbing. But if you want to have a fully-operational hot water heater system even if you no idea how things work, you can still have that with the help of Gordon's Powers Hot Water Heater Repairs Installation Caringbah. You do not have to understand the full concept of hot water heating. You only need professional and trustworthy hot water heater technicians to do the installations, repairs and maintenance.
If it is your first time to have a hot water heater installed at your place, no matter if you want it installed in your residential property or commercial property, Gordon's Powers are your guys. We will conduct a quick inspection of your place and provide you are full recommendation of the type of hot water heater that is feasible for your use. Once all is agreed, our team will perform the installation and finish the same day. Should the installation take longer than that (which sometimes happen due to plumbing concerns), we will inform you and give you a reasonable timeline that works for you.
Hot water heaters are prone to wear and tear as well especially when it over 5 years with or without maintenance. What Gordon's Powers can do for you is to restore faulty hot water heaters by providing our quality repairs so you can save your budget over replacements and installations. All these repair works come in very affordable rates and quality replacement materials are used to change the faulty components. We have a unique approach in every type of hot water heaters because not all problems are the same. This is to make sure that all our repair works are on the point whether you are using storage hot water heaters, tankless hot water heaters, solar hot water heaters and gas type hot water heaters.
With Gordon's Powers Hot Water Heater Repairs Installation Caringbah, there is no time and money wasted. Our family business is your trusted hot water heater service in Caringbah!