Level 2 Electrician Cronulla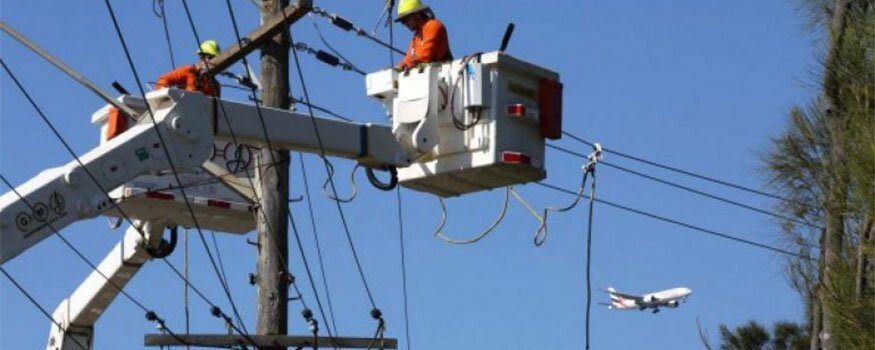 Do you only rely on certified Level 2 Electrician Cronulla to work on your electricity? You are making the right decision. The only licensed team of level 2 electricians like what Gordon's Powers have should touch your consumer mains, meters, switchboards and other electrical aspects that are under category 2 electrical works. Untrained electricians about level 2 electrical works may bring hassle and damage the operation instead of performing the right solution.
Gordon's Powers Level 2 Electrician Cronulla are authorised to work within Ausgrid and Endeavour Energy Australia. We can work efficiently on power lines up to consumer mains on your premise. Hence, whether you observe any electrical issue outside your premise in Cronulla, do not delay as Gordon's Powers is your team to respond.
Our team of certified Level 2 Electricians is one of the assets of our family business. We are proud to bring you local Cronulla electricians whom we considered family and extends the same courtesy to our customers. We are not just electrician in uniform, we are your friendly local Level 2 electrician Cronulla that you can count on. This is the very reason why most of our clients always look up to us for any electrical installations, repairs and maintenance.
Gordon's Powers also cover UV Damage Consumer Mains Cronulla service. During extreme heat on summer, cables on power lines get hot at high temperatures and coating can melt away exposing the wires. This is an electrical emergency that needs immediate repairs. If you receive a UV damage notice from your network provider or observe one within your consumer mains or power lines on poles, know that Gordon's Powers Level 2 Electrician Cronulla can perform quick repairs on the UV damaged cables by recoating and replacement if needed. This type of work is very risky and only certified electricians has the capacity to do the job.
There are numbers of tasks that Gordon's Powers Level 2 Electrician Cronulla can do for you. All these top quality electrical work is made possible by our hard work and dedication on our craft and our clients. We chose to serve our fellow Cronulla locals because you matter to us.
Gordon's Powers can organise the following work for you, no hassle required:
Fuse equipment repair and replacement
UV Damage defective notice repairs
Installation of underground consumers mains both single and three phase systems 24 hrs
Off-peak relay installation and associated metering equipment
Repair of single and three phase consumers mains 24hrs
Point of Attachment relocated or repairs
Electricity system capacity extension and upgrades
Electricity metering equipment installation
Connection of your mains service lines to the local electricity network
Disconnection of your mains service lines from the network for minor repairs
Permanent disconnection of your mains service lines for building demolition
Private power pole and underground pillar installation, replacement and removal
Upgrade your existing service from single to three phase or just increase the supply capacity for extra load requirements
Connect your mains service lines to the network and energise your installation.
Emergency Electrician Cronulla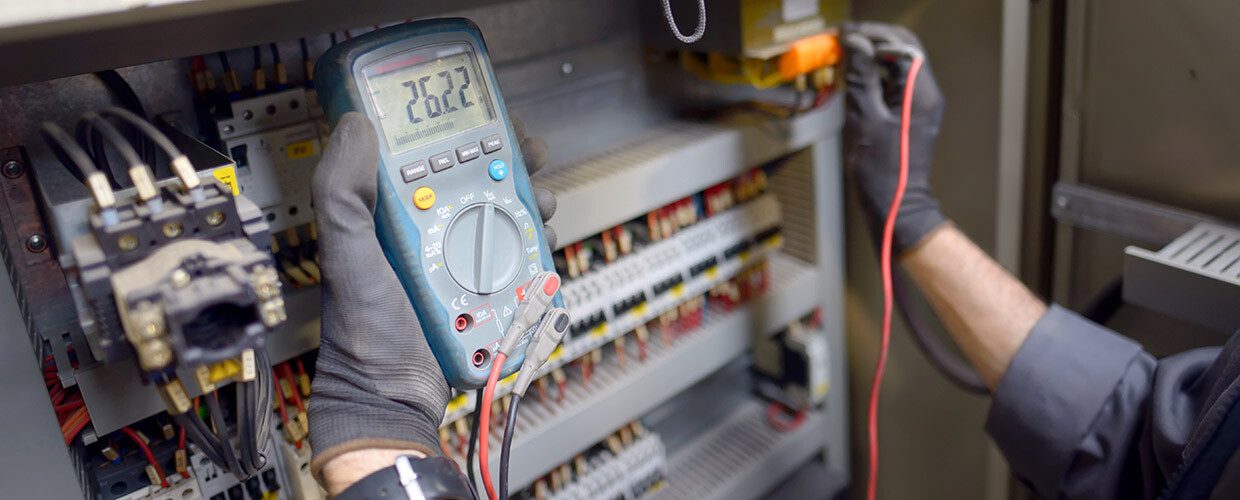 Electrical emergencies should not be too big to handle if you have Gordon's Powers Emergency Electrician Cronulla on your quick dial list. This will save you more time and allow our team with ample time to put off your electric emergency. Gordon's Powers Emergency Electrician Cronulla uses advanced equipment and tools for accurate detection of electrical faults. Our ute is always geared up and always in good condition which aids us to provide fast response in any emergency situations. We will reach you anywhere you are in Cronulla in less than 60 minutes so rest assured that you will not wait in vain.
We attend to both domestic and commercial electrical emergencies within Cronulla and other neighbouring suburbs within Sydney. Because our fellow locals are important to us, we consider keeping you, your family and workmates safety our sole priority. Once you allow Gordon's Powers to handle all your electrical concerns, you became our responsibility and we guarantee you that you will never have a single electrical mishap within your homes and commercial properties.
When it comes to domestic electrical emergency installations and repairs, go for well-trained electricians like Gordon's Powers because lives matters. Do not tinker and experiment on trying to fix any electrical issues on your own as you can hurt yourself and worse, you can get killed on the spot. Inform Gordon's Powers Emergency Electrician Cronulla right away and we will not waste a second to give you safe, affordable and efficient electrical service for your emergency situation.
Commercial electrical emergencies are not far from how domestic electrical emergencies should be treated. Both incidents can cause devastation to lives and properties. If you are running an office, commercial space, restaurant and other establishments, it is recommended that you put your safety first with the help of Gordon's Powers emergency electrician Cronulla. Our team answers quickly to any emergency repairs and installation requests, reducing the electrical errors and to make certain that your operations are not interrupted with sudden power loss, power trip and other electrical meltdowns.
Any electric emergency situations are always synonymous to danger and it actually needs to be handled by licensed Emergency Electrician Cronulla. Get hold of a professional emergency electrical team whenever you find the following indications of a possible electrical emergency:
Blown Fuses – If you are still using fuseboxes, it is suggested that you check the fuses every now and then as it blow up due to overloading. This happens when you add appliances that your fusebox can't handle.
Busted Lighting – This can be very easy to fix all by yourself. But if the bulb replacement gets busted again, let Gordon's Powers Emergency Electrician Cronulla so a quick inspection of your light fixtures.
Power Surge – Electric power surges can happen anytime and sometimes not controlled when it enters your consumer mains. Gordon's Powers can quickly install surge protectors to protect your appliances and devices.
Sparking Outlets – Sparking power sockets can cause an electrical fire which can spread fast. Have it replaced by professional electricians to avoid a full-blown electrical emergency.
Smoke Alarm Installation Cronulla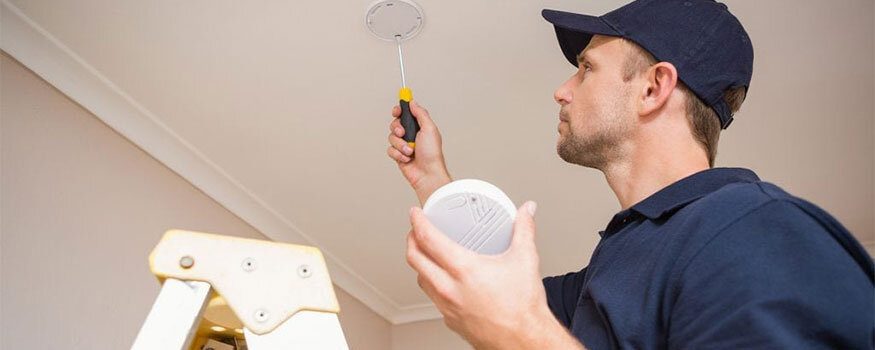 Are you concerned of your safety and want to protect your assets at full extent? Fire is something you can prevent with the help of Gordon's Powers Smoke Alarm Installation Repairs Cronulla. Smoke alarms can be quite easy to install but it only works with portable DIY smoke sensors. If you want full protection, you may want to opt for a more reliable smoke alarm system that only professional smoke alarm electricians can provide.
Gordon's Powers is a family business and run by family members with certified local Cronulla electricians who have many years of experience in delivering fast smoke sensor installations and quality repairs. With respect to smoke alarm installs within your homes and commercial settings, Gordon's Powers Smoke Alarm Installation Repairs Cronulla are rated 5-star by our loyal customers for having installed hundreds of ionisation and photoelectric smoke alarm sensors with the highest quality and efficiency. Because of this, our customer base is growing and we are excited to be servicing every household and business owners in Cronulla 100% all the way.
To keep up with electrical advances that can trigger electrical fire, our local Smoke Alarm Installation Cronulla experts continue to enhance our knowledge of smoke sensors and involve our business with fire prevention bodies to help the community as a whole. As your local Cronulla smoke alarm electricians, we will work with you in installing a dependable smoke alarm system for permanent protection against fire.
Why need smoke sensors?
Fire is one of the main causes of death worldwide and the loss of valuable belongings, assets and businesses. The only way to battle through the harmful results of fire is to prevent it in every way possible.
With Gordon's Powers Smoke Alarm Installation Repairs Cronulla, you do not have to worry a day or two. If your property has no smoke sensors yet, better get our team to work on it right away as fire can happen anytime even when you are most careful. Smoke alarm installation alone is not enough especially when it is poorly planned. With Gordon's Powers, we will help install smoke sensors on the following important areas:
Every floor of your home or building
Stairs on every level
For homes, we will install it inside bedrooms, hallways, stairs, living room, kitchen and other levels of your residential building including the basement.
For offices, smoke sensors will be installed right outside sleeping areas, pantry, offices, stairway, basement and other areas.
Gordon's Powers Smoke Alarm Installation Repairs Cronulla also installs and setup SABRE (Smoke Alarm and Battery Replacement) intended for the elders who have no companion at home. This type of smoke alarm will send a trigger to a family member and also warn the elder, especially with impaired hearing so they can vacate the place immediately.
All our smoke alarm installation repairs Cronulla follow strict guidelines of Fire & Rescue NSW. We are confident that we can deliver quality smoke alarm service that you can benefit from in the long run.
Switchboard/Fusebox Repairs Upgrades Cronulla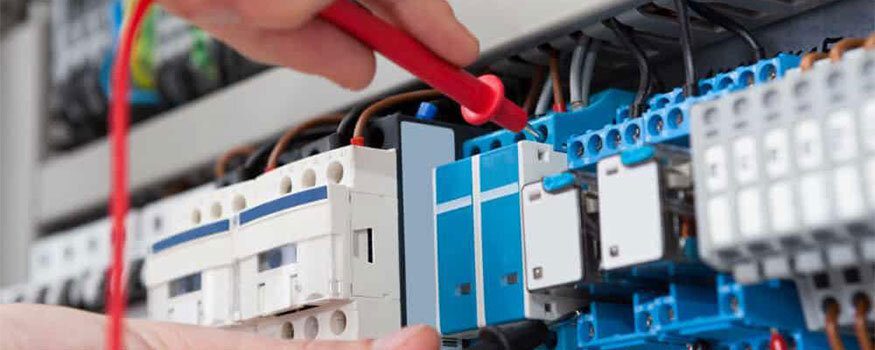 Do you often question yourself why you encounter switchboard problems here and there? Let Gordon's Powers Switchboard/Fusebox Repairs and Upgrades Cronulla service give you the answer. Most of the time, a common electrical problem is caused by faulty switchboards. This is far no different from fuseboxes and in fact, old boxes are more prone to electrical faults caused by overloads and blown fuses. If you have any of these problems, then you will definitely have an electrical issue or two in the near future.
With Gordon's Powers, we help transform your old fusebox into an absolute updated unit to support your current load. With the aid of Gordon's Powers Switchboard/Fusebox Repairs and Upgrades Cronulla service, you will have a sound electrical system in no time. Unsure of what switchboard to upgrade your fuseboxes to? Ask away and our expert and certified switchboard engineers are glad to give you a free consultation. With years of experience in the electrical industry, you will never deal with a switchboard or fusebox problem anymore. We will handle it for you.
How do we perform high-quality switchboard repairs? Simple, we follow simple but efficient strategies that work best for you regardless if you need assistance with your home or commercial property. All our checklists are guaranteed to be safe and effective. Not to mention, every switchboard installation and repairs we perform are police-checked so you know that we offer amazing service that you deserve.
First of, when you have an outdated fusebox or if your switchboard frequently fails, you should get our attention for a quick fusebox or switchboard inspection. Once a fault is detected, we will perform effective repairs and upgrades needed on the components to support your future electrical demands. All repairs should take place once the fault is discovered. Leaving it in a broken state will cause further damage to your switchboard and the rest of your electrical system.
In addition to fusebox and switchboard upgrades, Gordon's Powers can assist you to select the appropriate switchboard unit that is perfect for your electrical consumption. When do you need a fusebox change? If your fusebox is more than 10 years old, it may not stand the current electrical demand of all your appliances and devices aside from getting frequent electrical issues. This is the time you need an upgrade. For switchboards, you would need an upgrade if you want to increase the capacity to provide ample electrical supply to your appliances.
Aside from repairs, switchboards and fuseboxes need regular maintenance to ensure that it is working in an ace condition. Gordon's Powers Switchboard/Fusebox Repairs and Upgrades Cronulla can perform a routine check of your switchboard on a regular monthly or yearly basis. This is to prevent possible damage and look out for signs of wear and tear so repair works can be rendered immediately.
It may be a tedious task but you need to do a random check on the health of your switchboards and fuseboxes every now and then. Watch out for signs of overloading and report it to your local Switchboard/Fusebox Repairs and Upgrades Cronulla the soonest for prompt action!
Hot Water Heater Repairs Installation Cronulla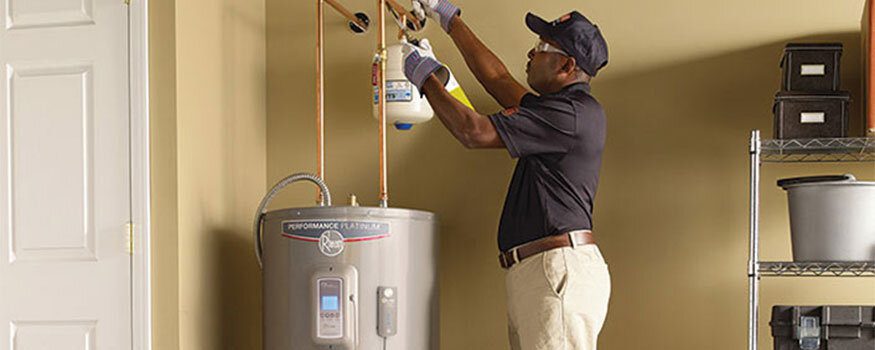 Bad quality of hot water coming through your taps when cold isn't? It can be a problem with your hot water heater. Gordon's Powers Hot Water Heater Repairs Installation Cronulla will help you detect possible corrosion and sediment build up on your hot water heater storage tanks that affects the quality of your hot water. This is an urgent concern as it can cause a number of health issues and the only way to get out of this inconvenience is when you let Gordon's Powers conduct an inspection and immediate repairs if needed.
For any hot water heater concerns, all you need is Gordon's Powers Hot Water Heater Repairs Installation Cronulla to provide a quick solution. If you observe irregularities on the performance of your hot water heater such as not being able to produce hot water when needed, rustic colour and taste of your hot water, noisy hot water heater and more, it is time to get our team to get the problem repaired. We are your dependable team of qualified hot water electricians that can perform quality and reliable hot water heater service within Cronulla area. With our hot water experts, you can expect that all our hot water heater repairs are excellent so you can get the value for your money. We offer quality repairs at the most reasonable rates and it is also fully insured you will have a peace of mind. We use new and quality units and components so your hot water heaters work like brand new.
As hot water heaters play a vital role to homes, offices and hospitality, so as the health of people utilising it. If you have a hot water heater that has been running for years without proper maintenance, it is suggested that you have it checked by professional hot water heater experts to check on the condition and quality of hot water it produces. Even if your hot water heater does not show any signs of damage, frequent inspection is still recommended.
Not only do Gordon's Powers provide superb repairs and maintenance, everything boils down to the quality of installation done. Gordon's Powers is notoriously known as a hot water heater experts that provide top and world-class hot water heater installations all over Cronulla and the rest of the Sydney suburbs. Our team never puts our best foot forward, we just make things happen with exceptional quality. We use hot water heater units and parts from the top brands and all our tools used for installation are advanced so you can be sure that your hot water heater system will work tremendously for a long time.
We handle all types of hot water heaters such as tankless, storage type, solar, gas and electric hot water heaters. Our team will show you how each type works and help you decide which one to use. Depending on which unit is applicable to your location and building condition, our experts will carry out brand new installations that will be sustainable for you for the years to come.