Level 2 Electrician Hurstville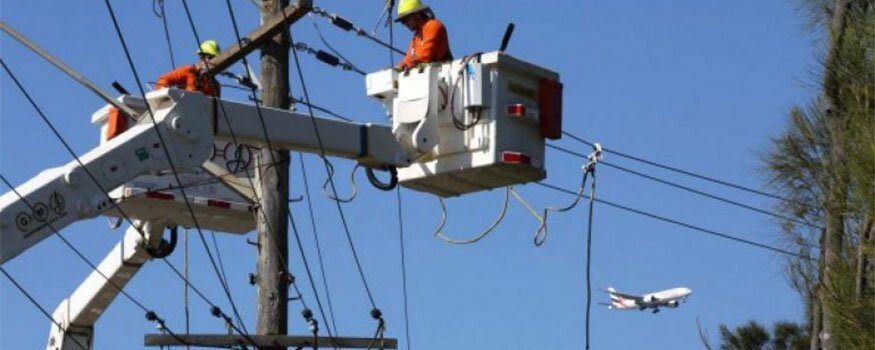 Is your power pole damaged by the storm and needs replacement? If yes, be sure that only Level 2 Electrician Hurstville will do the job for you. Incompetent and unlicensed electricians are not enough to work on power lines especially when they do not have a permit from your network provider to work on its network. As for Gordon's Powers, these concerns are no biggie. We have Level 2 Electrician Hurstville that have the required authorisation to work on Ausgrid and Endeavour Energy systems. We are your fellow Hurstville locals so finding Level 2 Electricians the same suburb where you are is a plus.
For over 10 years, our capability to cater to small or big category 2 electrical works mostly benefit our dearest and loyal customers. If you have been looking for the best Level 2 Electrician Hurstville, you can try Gordon's Powers and compare. We stand by our quality work and never lets our customers down. Whether you are a homeowner or a business owner in Hurstville, you can take advantage of our electrical expertise. Our knowledge and years of training are available for you 24/7.
If you need Level 2 Electrician Hurstville assistance, you can easily catch our attention as our lines are always open to welcome you of any appointments. We are always ready and equipped to provide our incomparable assistance with the following category 2 electrical operations to name a few:
Metering
Metering device is a standard part of consumer mains. Whether you are moving into your new home or needs a meter to be installed on your commercial property, Gordon's Powers Level 2 Electrician Hurstville can do the job. Our metering service are guaranteed safe and accurate so you will have the correct meter reading according to your electric consumption. For cases of faulty metering equipment, our Level 2 Electrician Hurstville will also assist you with the proper repairs or replacements.
UV Damaged Consumer Mains Hurstville
Receiving a notice from your electrical network provider about a UV Damage on your cables can be stressful. Aside from the cost, you also need to find reliable Level 2 Electrician Hurstville to fix it. Luckily, Gordon's Powers has the right expertise on these matters.
Gordon's Powers can organise the following work for you, no hassle required:
Fuse equipment repair and replacement
UV Damage defective notice repairs
Installation of underground consumers mains both single and three phase systems 24 hrs
Off-peak relay installation and associated metering equipment
Repair of single and three phase consumers mains 24hrs
Point of Attachment relocated or repairs
Electricity system capacity extension and upgrades
Electricity metering equipment installation
Connection of your mains service lines to the local electricity network
Disconnection of your mains service lines from the network for minor repairs
Permanent disconnection of your mains service lines for building demolition
Private power pole and underground pillar installation, replacement and removal
Upgrade your existing service from single to three phase or just increase the supply capacity for extra load requirements
Connect your mains service lines to the network and energise your installation.
Emergency Electrician Hurstville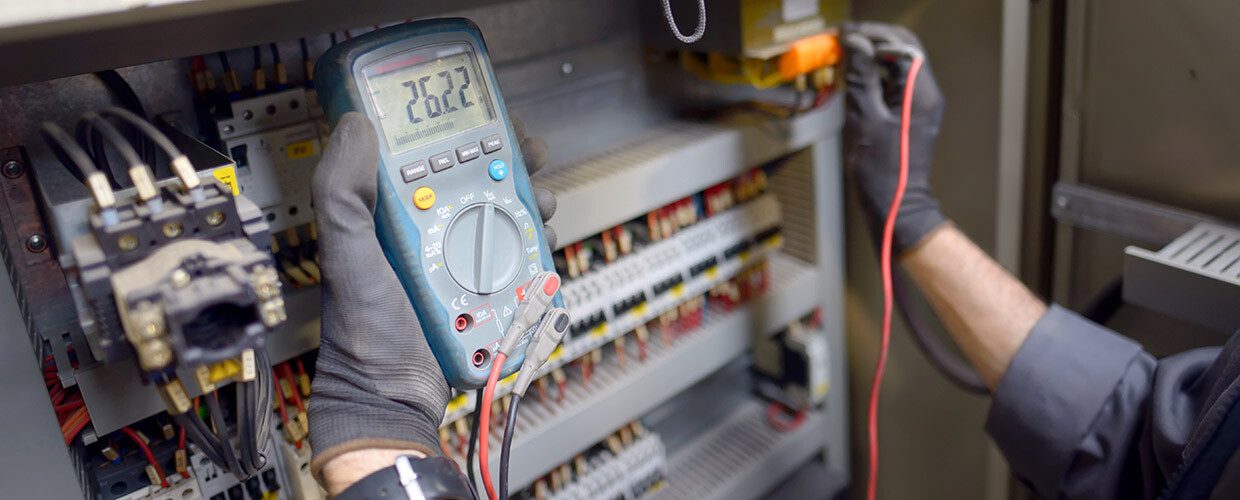 Do you notice a burnt power outlet within your home or office? Get a prompt Emergency Electrician Hurstville assistance to have it checked and sorted out as this could mean that the outlet is already overloaded. A professional electrician from Gordon's Powers Emergency Electrician Hurstville service can help you out. We have the expertise to address any electrical issue and restore your power problems the best and fast way possible. Dealing with an overloaded circuit alone can be dangerous and pose a serious threat to you and your family. Power sockets carry huge amounts of current that can kill in an instant when you get in contact with it. It is best to have professionals handle it.
Gordon's Powers Emergency Electrician Hurstville services both residential and commercial customers. If you get in trouble with electrical problems, do not hesitate to engage our team to help you. There are several situations that you can consider an electrical incident as an emergency.
Electrical Fire
If 2 bare wires come in contact with each other can ignite a spark which can cause a short circuit and lead to an electrical fire. There are plenty of safety tips on how to deal with electrical fire and that includes not trying to extinguish the fire with water. It is recommended to suppress the fire using fire extinguishers. However, if the fire is too big, you can call Gordon's Powers Emergency Electrician Hurstville to assess the situation and address it properly.
Live Saggy Power Lines
Power lines that are not secured and dangling is a threat to life. It can happen within your premise or in an overhead consumer mains on streets. If you see one, stay away from the loose wire and seek help from Gordon's Powers Emergency Electrician Hurstville to immediately secure the cables. Only professional electricians should work on these types of electrical emergencies.
Electrical Shock
Seeing someone get involved in an electrical shock? As a first aid, do not touch the person and look for the power source and shut it off. If you are not able to shut the power down, try to disconnect the person from the power source using something that cannot conduct electricity (no metals) and get help from Gordon's Powers Emergency Electrician Hurstville right away.
There are many electrical emergencies. Timing is always the key to save lives and property. Act fast and notify expert electricians like Gordon's Powers Emergency Electrician Hurstville to immediately fix the problem and prevent it from happening again by providing smart and safe electrical solutions. It is also important that you stay observant especially when you are vulnerable such as our elders, or kids staying at home alone, or playing with fire, or simply adding a high powered appliance on an overloaded circuit.
Lastly, Gordon's Powers is your trusted Emergency Electrician Hurstville. With full license to operate within electrical networks, we can greatly help you in times of need and electrical emergencies. With Gordon's Powers, you can have a peace of mind.
Smoke Alarm Installation Hurstville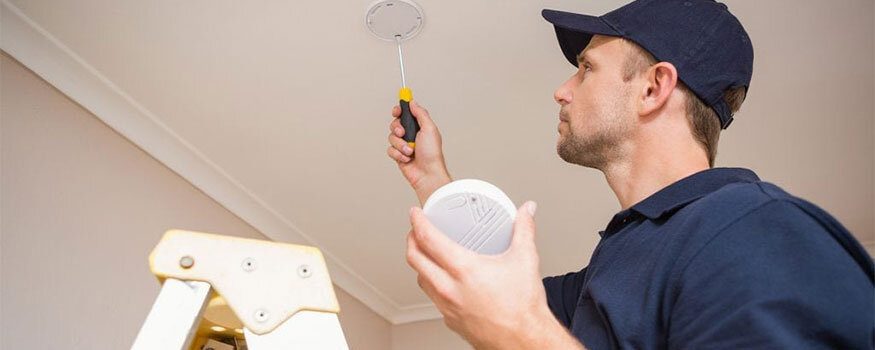 Are you a homeowner or a building owner looking up to update your smoke alarm up to standards? Gordon's Powers Smoke Alarm Repairs Installation Hurstville can help you with your concern. Fire and Rescue NSW and other licensed Police conduct regular and fire safety inspections and if you are a business owner, keeping up with rules and regulations of fire safety body is you high priority, or your business will be shut down and operations halted.
To avoid this inconvenience, Gordon's Powers Smoke Alarm Repairs Installation Hurstville can help you get your smoke alarm up to standards. Together, we will ensure that you pass the inspection to avoid penalties. This same thing goes out for homeowners. Every residential property with good working smoke alarm system is of high significance.
Gordon's Powers Smoke Alarm Repairs Installation Hurstville has a good reputation in providing quality smoke alarm sensors in Hurstville. We are responsible for electricians that follow all the requirements to meet Australian Standards. Although there are no approvals required for installation of smoke alarms in NSW, however a professional smoke alarm expert will need to evaluate if the smoke alarm can damage a property or dwelling during installation. Gordon's Powers, on the other hand, offers expert smoke alarm installation that are fully-insured so you are covered should there be an accidental damage.
Our licensed smoke alarm electricians will provide you with suitable options for your property. We will install hard-wired smoke alarm system and make sure that you also have photoelectric smoke sensors for fast and smouldering smoke as required by Australian Standards. This type of smoke sensor has proven to have saved a number of lives. Most of the time, hybrid smoke alarm detectors are installed as it has the combined features of ionization and photoelectric smoke sensors. This has the ability to detect all natures of smoke and gives you the fastest warning as possible.
When it comes to smoke alarm repairs, Gordon's Powers Smoke Alarm Repairs Installation Hurstville service can determine if the sensor is still repairable. Most of the time, if the sensor has gone faulty, a replacement is suggested with a 100% working smoke alarm. If the smoke detector can be repaired, we will fix it with due diligence and make sure that it will work as intended like a brand new unit.
Although there is no standard guideline on how to maintain smoke alarms, Gordon's Powers Smoke Alarm Repairs Installation Hurstville will make sure that every smoke detector in your premise is working. On a regular schedule convenient to you, our team will run a full test of your smoke alarm and if a sensor is detected to be not working, we will troubleshoot the problem and replace the sensor if needed. During the maintenance, we would require your presence so you are updated on the status of your smoke alarms. It is recommended that you are at the top of smoke alarm system to note down important points.
Switchboard/Fusebox Repairs Upgrades Hurstville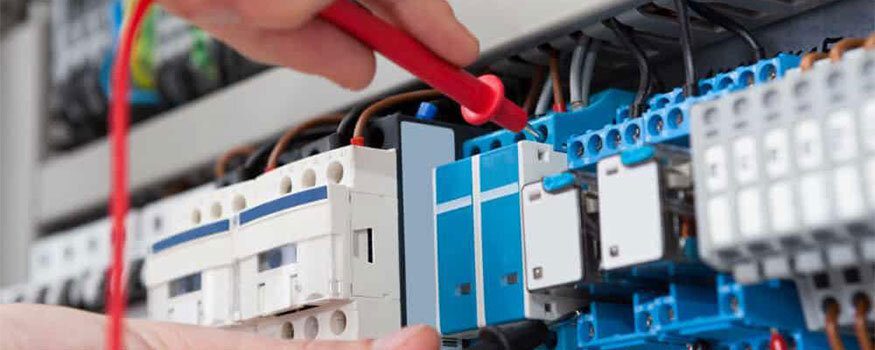 Are you still using an old fusebox on what seemed to be from the prehistoric era? It is time for Gordon's Powers Switchboard/Fusebox Repairs Upgrades Hurstville to bring you to the modern world of electricity. Yes, you are right. Electricity has evolved along with technology and electrical demands. This is why you need to stay updated with everything if you plan to still continue using electricity in the future. Gordon's Powers has more than 10 years of good service in switchboard repairs and installations in Hurstville. You too can be a one of our growing number of loyal customers and be your lifetime partner for all your switchboard concerns.
Why do you need to upgrade your fusebox?
You may have heard it many times before but you must be wondering why you need to upgrade your fusebox. You can use fuseboxes for as long as you want as long as you do not add further electrical products beyond what your fusebox can support. Fuseboxes are designed to support a few appliances in a typical home that still do not have that high demand of electricity to run. As years pass, new innovations come and your demand for these electrical appliances increases but your fusebox cannot handle them. As a result, your circuit is burdened and your fusebox has no other way go but burn out and you are left in the dark. Still not convinced? Gordon's Powers Switchboard/Fusebox Repairs Upgrades Hurstville can give you vital information on how an overloaded fusebox is no longer in view and switchboards are a game changer.
With regard to switchboards repairs, Gordon's Powers Switchboard/Fusebox Repairs Upgrades Hurstville is your reliable team of electricians ready to work on any problems with your box. Our first step of repair starts with you. You can save time and prevent further damage with keen eyes. If you observe any of the following switchboard issues, you can let Gordon's Powers know and we will get to you for a full inspection and repair:
Loud Noise on Switchboards
Switchboards receive high current that can induce burden on the panels and circuit breakers. A noise coming from the switchboard could mean a lot of reasons. It could indicate that a circuit breaker is having difficulty controlling the power it receives, short circuits or overloading switchboard panel. It is best to have Gordon's Powers do a quick check on your switchboard and provide a quick fix while checking the condition of your electrical system, and eventually a permanent fix.
Circuit Breakers Tripping
Circuit breakers are small safety switches that turns off the power supply when it detects a failure. This usually happens when the circuit is overloaded to protect the switchboard from blowing up or prevent power surge to get pass the switchboard towards your appliances. If your circuit breakers trip more than once a week, it is time that Gordon's Powers Switchboard/Fusebox Repairs Upgrades Hurstville conduct a fault testing as this could be problem with overload with one of your circuits.
Hot Water Heater Repairs Installation Hurstville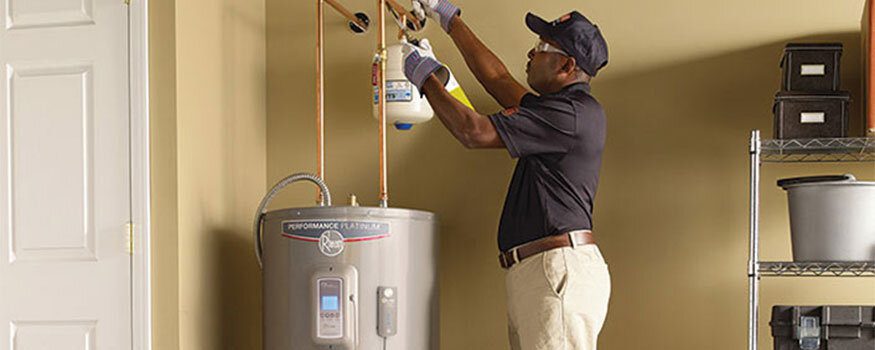 Do you experience running out of hot water after you use the dishwasher or other fixture? A Hot Water Heater Repairs and Installation Hurstville service can help you figure out the mystery of missing hot water and Gordon's Powers is one of the myth busters for hot water heater issues. Ideally, hot water should come out of your fixtures whenever you need them any time of the day or night. If it doesn't, there could be a problem with your hot water heater. Although Do It Yourself tips and tricks are plenty and handful, you may still need expert advice and advanced tools and equipment to tackle the problem. All these are available at Gordon's Powers Hot Water Heater Repairs and Installation Hurstville service.
You may think that calling someone out to check on your hot water heater can cause you heaps. But thinking about you and your family's safety, you would realise that having a good hot water heater is priceless. The good news is that not all hot water heater services are expensive. In fact, there are a few Hurstville hot water heater specialists who provide services and expertise at very reasonable rates. Gordon's Powers is one of the leading and most experienced hot water heater experts who are not up to robbing your wallets but are dedicated to give you the right service that our fellow Hurstville local deserves.
Gordon's Powers Hot Water Heater Repairs and Installation Hurstville are considered geniuses in the plumbing and electrical industry. We provide long lasting solutions that would benefit both our customers and the environment. All our hot water heater repair works are safe and we only use tools, equipment and materials that are safe to the ecosystem. If you are looking for a prompt hot water heater repair service, Gordon's Powers is not far away to be with you in 60 minutes or less. But first, you have to identify if you need repair service like the following scenario:
Electric hot water heater is not heating – You have a hint that it is not working when it stopped producing hot water. First thing to do is go down to your boiler room and check the appearance of your water heater. If no physical fault is seen on the tank or its surrounding areas, check the circuit breaker if it tripped. If it did, have someone from Gordon's Powers Hot Water Heater Repairs and Installation Hurstville do a check on your circuit board to confirm why the circuit tripped as it can be due to an added electrical machine or appliance on the same circuit. If the circuit breaker has not tripped, Gordon's Powers will examine the heating elements and perform necessary repairs.
Hot water heaters can have multiple issues such as water leaks, rusty hot water, noisy hot water heater and more. You may have a few knowledge on how to manage these issues but if you want to feel more secure, you can trust Gordon's Powers Hot Water Heater Repairs and Installation Hurstville.