Level 2 Electrician Ashfield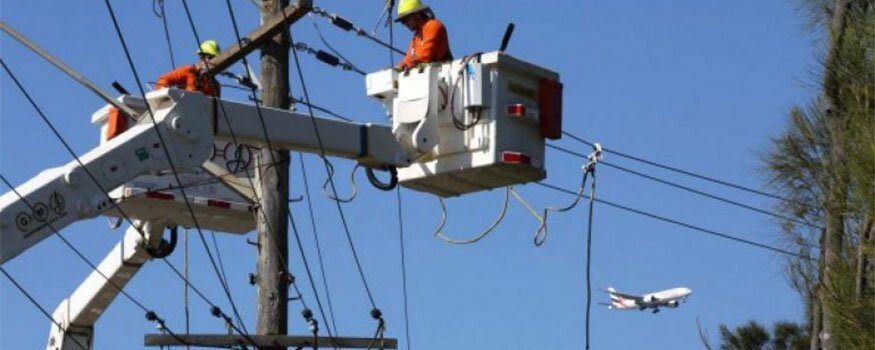 Reliable Level 2 Electrician Ashfield is effortless because you got the very well-known Gordon's Powers Level 2 Electricians. Skilled and excellent Level 2 Electricians in Sydney. With over 10 years of experience, We service all types of repairs and installations needed for your consumer mains.
Level 2 Electricians handle complex and advanced services. Our team is highly experienced to do so. We are permitted to operate on Ausgrid and Endeavour Energy that allowed us to have hundreds of successful repairs and installations across Ashfield. We pride ourselves with the trust given to us by our dear clients. For this, we are highly recommended for our services.
Gordon's Powers Level 2 Electricians have the top performance in the following:
Single to Three Phase Cable Lines
Single phase cable lines are used for properties that have less or ordinary demand in electricity. And, commercial and industrial properties have heavy equipments or machines that require serious demands of electricity which can only handled by three phase cable lines. Our Level 2 Electricians performs replacements of existing three phase cables or upgrade single to three phase cable lines.
Repair/Replacement of UV Damaged Cables
Low quality and old cables are easily damaged by UV. Hence, the cable's insulation become brittle that cause it break and fall off. To restore the cable's condition, our Level 2 Electricians can increase its insulation or we replace the entire cable line if the damage is worse. This applies to both overhead and underground connections.
New Connections and Disconnections
We can connect your new or old property to the mains. On the other way around, we could   also disconnect your lines temporarily or permanently as requested. For
Overhead and Underground Service Mains
Our Level 2 Electricians handle overhead and underground service mains excellently. Before any installation, we perform planning of your electrical lines for a perfect installation. For overhead cable lines, we use UV resistant cables. For underground service mains, we perform careful excavation and installation of protected cables.
Choose only the services that can give you the satisfaction you need. We are dedicated to continue extending the best help to o
Emergency Electrician Ashfield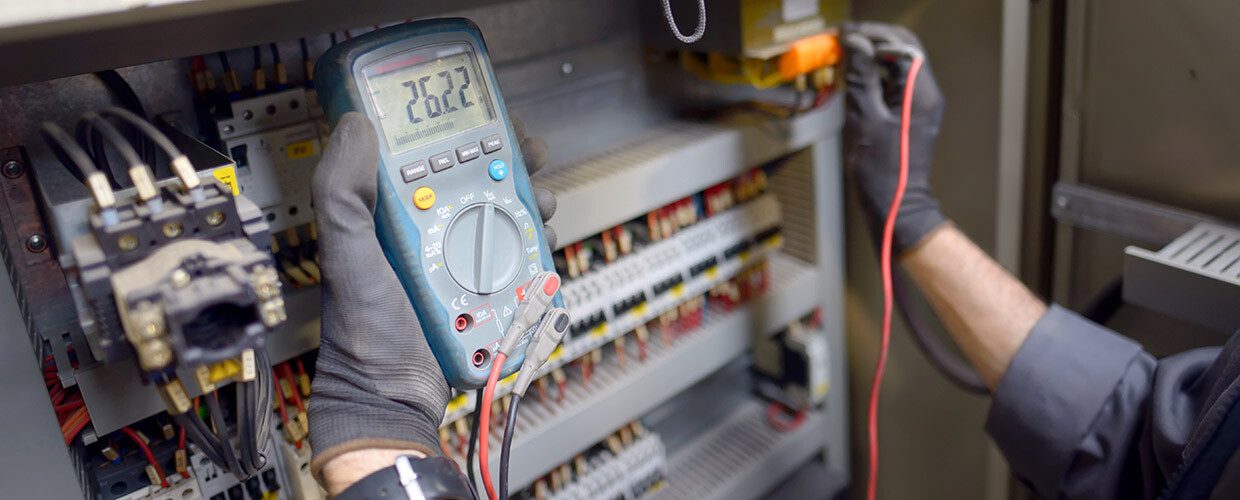 Have you been bothered by any electrical faults lately and need an Emergency Electrician Ashfield? Don't let it cause you too much trouble and have it solved as early as possible to avoid electrical emergencies.
When you are caught in a situation like this, the best thing to do is call your local Emergency Electrician to solve the problem. In Ashfield, you have Gordon's Powers emergency electricians to rescue you from any electrical emergency.
Our emergency electricians are highly known in Ashfield because of our prompt and reliable service. With our 24/7 availability, we can respond to your needs and have repairs and installations done in a timely manner.
Seeing the following signs of electrical emergencies shouldn't be ignored:
Electrical Smoke and Sparks
Smoke is an initial sign of potential fire, and most are caused by electrical faults. This is an alarming sign that can lead to harm, danger, and damage to you and your property. Sparks from outlets or other parts of the electrical system is an abrupt electrical discharge that could cause electrocution and fire.
Both signs result to danger. Call your local Gordon's Powers emergency electrician Ashfield right away to solve the problem.
No Power
If your premise is the only unit having no power, the problem is within your property's electrical system. There are a couple of reasons for this such as a connection problem from the mains and fusebox problems.
Aside from this causing you stress, it is also dangerous. Not knowing the reason for the outage can lead to harm, injury, and damage. We can respond to this problem fast.
Circuit Overload
Potential overloading happens unnoticed by many property owners. Too many appliances connected on the same circuit could cause overloading and lead to tripped fuses and even damage in appliances.
Any sign concerning your circuits should be paid attention to. When this happens, have it checked and fixed by your local emergency electrician. To prevent this from happening, we can put additional circuits.
Smoke Alarm Installation Ashfield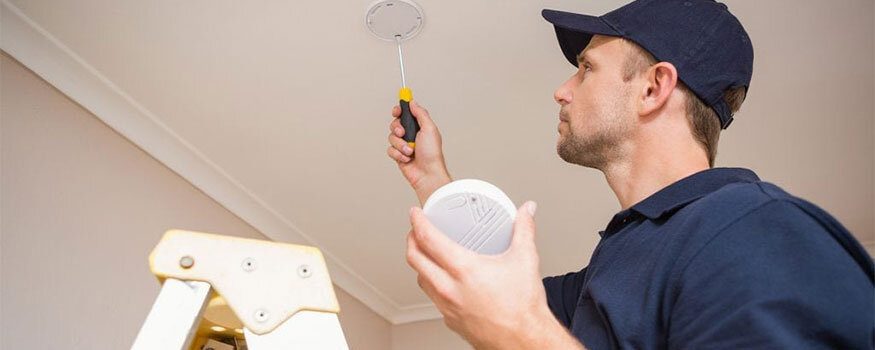 Need assistance with Smoke Alarm Installation Ashfield? Smoke Alarms are important devices that every property should have. It helps us present danger and damage from fire. Being one of the leading causes of death in the world, we have to be very vigilant in preventing it from happening. It is best to own a smoke alarm as soon as possible. For a reliable and perfect Smoke Alarm Installation Ashfield, choose Gordon's Powers.
Gordon's Powers is a local business that's been running for over ten years now. Our goal is to provide safety and satisfaction to our valued customers by installing dependable smoke alarms for their homes and other properties.
How important is a smoke alarm for every property?
Smoke alarms may be small devices but they play a very important role in protecting your family and property. Having one installed can help you sleep with ease at night. Rest assured that you will be alerted of a potential fire. This gives you time to evacuate a premise with ample amount of time. You will have your family or people out of danger.
Gordon's Powers offers to install different types of smoke alarms that will fit your property such as the following:
Photoelectric Smoke Alarms – It functions to detect slow burning fires that may be caused by electrical faults. Electrical faults commonly begin with a simple smoke and can lead to small fire. With the Photoelectric Smoke Alarm as early as possible, putting out the small fire is possible.
Ionized Smoke Alarms – In contrary to Photoelectric Smoke Alarms, Ionized Smoke Alarms are best in detecting rapidly growing fires which can be caused by explosions, kitchen fires, and arson. These causes are abrupt and don't begin with a simple smoke.
Dual Smoke Alarms – This smoke alarm is a combination of the 2 types of alarms mentioned. It is becoming in demand for many property owners despite of it being a little expensive. Still, it is highly dependable because it can detect slow burning and rapidly growing fires.
These types of smoke alarms will be a lot of help in protecting your family and property. For a perfect smoke alarm installation in Ashfield, Gordon's Powers can check your property and recommend a type that would work well. We could also perform smoke alarm repairs and maintenance.
Switchboard/Fusebox Repairs and Upgrades Ashfield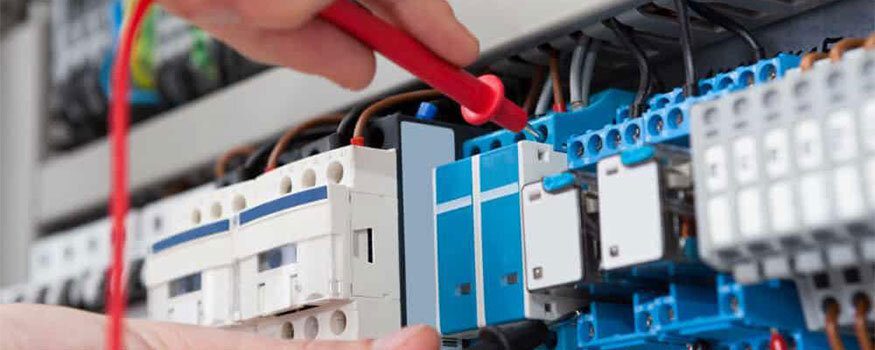 Are you aware of the dangers your old fusebox can cause you? It is time for you to get the knowledge you need from a Switchboard/Fusebox Repairs and Upgrades Ashfield service about having old fuseboxes in your homes or property. Once you know it, you will absolutely turn to a Switchboard/Fusebox Repairs and Upgrades Ashfield for your safety. To have that excellent service, turn to Gordon's Powers electricians.
We are the most skilled electricians with the highest experience in switchboard/fusebox repairs and upgrades. Being in the business for ten years, we have serviced many valued customers. We became an eye-opener to many property owners when it comes to protecting their electrical system.
Old and obsolete fuseboxes are dangerous for a couple of reasons. Since its parts are old, wirings and other compounds may cause the fusebox to be unreliable. Having a fusebox that is falling apart will cause your electrical system to get damaged that may cause electrocution and fire.
Considering a switchboard upgrade will be very beneficial for your electrical system. Upgraded switchboards have circuit breakers and safety switches used for controlling your circuits one by one. Unlike having an old fusebox that will turn off your entire electrical system. An upgraded switchboard allows you to perform repairs on other circuits while other circuits are working which is very convenient. You get to use some of your circuits while repairs and going on.
Here are the services we can do for an excellent Switchboard/Fusebox Repairs and Upgrades Ashfield:
Switchboard/Fusebox Repairs – There is no fusebox problem we can't handle. Upon calling us, our team will be right with you as soon as possible to check the problem. The repairs that are needed will be discussed to you beforehand. We do the repair or parts installations carefully and in a timely manner.
Switchboard/Fusebox Maintenance – To keep your switchboards in a perfect working condition, we can conduct periodical checking to maintain your unit. We will check for broken or damaged parts before a serious damage could even happen.
You need not to worry of any problems with your fuseboxes when it is properly fixed and maintained. Gordon's Powers will never let you experience inconvenience from your upgraded switchboard. We have your switchboard and electrical system covered perfectly.
Hot Water Heater Repairs and Installation Ashfield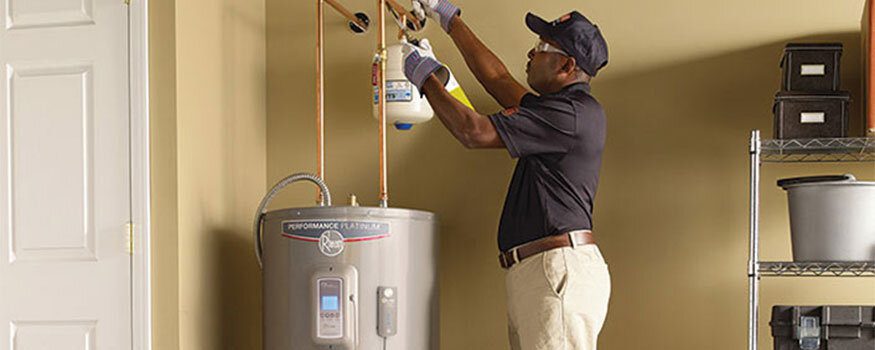 Cold weather comes and goes. In these times, you need a reliable source of hot water to get you through. You may need the best Hot Water Heater Repairs and Installation Ashfield from Gordon's Powers to provide your best and reliable source of hot water. In our 10 years of experience hot water heaters, we have the best knowledge and skill. Being highly recommended in Ashfield, we pride ourselves that indeed have extended top services to our valued clients.
With the highest knowledge in hot water heaters, we definitely recommend and provide you the best information you need.
Choose from different types of hot water heaters that fits you needs such as:
Conventional Hot Water Heaters
This water heater uses a storage tank where water is heated by heating elements. Temperature is monitored and controlled using a thermostat. Having a reliable supply of hot water from the tank, it can be used anytime and simultaneously. Homeowners prefer this type of hot water heater because of its demand of use.
Tankless Hot Water Heater
The Tankless Hot Water Heater is commonly used in properties that don't have a big demand of hot water. It doesn't use a storage tank. Instead, heating coils heat the water only when it is in use. This type is used in office buildings and other units that use hot water only in cold seasons.
What are the benefits of having a hot water heater?
Hot Water has many uses for households such as washing, cleaning, and bathing especially in very cold seasons. Since hot water is used almost most of the time in homes, having a hot water heater lessens time and stress in heating water. You have a ready source of hot water without heating in a pot anymore. For larger properties such as apartments, hotels, and high rises, hot water won't be a problem and of easy access.
Gordon's Powers is the only team that can give you complete hot water heater services. For a heavy-duty Hot Water Heater Repair and Installation Ashfield, rely on Gordon's Powers. Our team has the best materials and equipment for all our services.