Level 2 Electrician Marrickville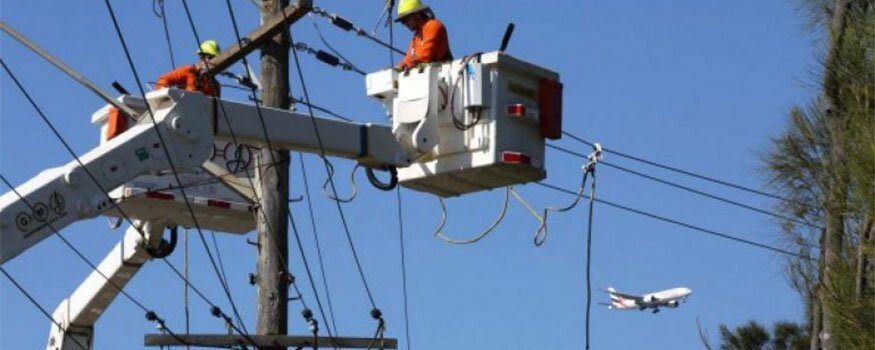 Gordon's Powers goal is to provide excellent and reliable services to our valued customers in Marrickville. For over 10 years, we provided fast and high quality services that have helped a lot of homes and business. Most in Marrickville, old or new, get most our Level 2 Electricians services. With hundreds of successful repairs, installations, and maintenance, we built a good reputation in the business.
We have the best team of Level 2 Electricians to handle complex problems regarding Consumer Mains. We are highly experienced in:
Repairing Damaged Power Cable
Even high quality power cables may also surrender to prolonged exposure to alternate weather. UV rays of the sun is the top contributor of weather related damage to power cables. Exposed wires in power cables can cause potential danger to an electrical system. Our Level 2 Electrician can add insulation to the damaged parts and replace the cables if repair won't work anymore.
Installation of Electricity Metering Equipment
If you are new in an area and don't have an existing meter, our Level 2 Electrician can perform a valid installation for we are licensed to do so.
24 Hour Repair on Single and Three Phase Mains
Damages on single and three phase mains always needs great attention and prompt action. Our Level 2 Electricians are available 24/7 to perform repairs.
Installation of Underground and Overhead Mains
Our Level 2 Electricians are highly experienced in installing electrical connections, Underground and overhead. We also do repairs and replacements to damaged parts or components.
Why is Gordon's Powers the best to the job?
We have the best team of professional and licensed Level 2 Electricians to handle all these complex electrical faults in Consumer Mains.
Being in the business for many years, we are trusted because of our top-notch performance on all of our services.
We are the promptest in all types of electrical services all over Marrickville. We finish the work in a timely manner.
We are available 24/7 to respond to your electrical emergencies. We make sure to it that you can rely on us anytime.
Our services are efficient and affordable. All the best for our valued Marrickville customers.
Emergency Electrician Marrickville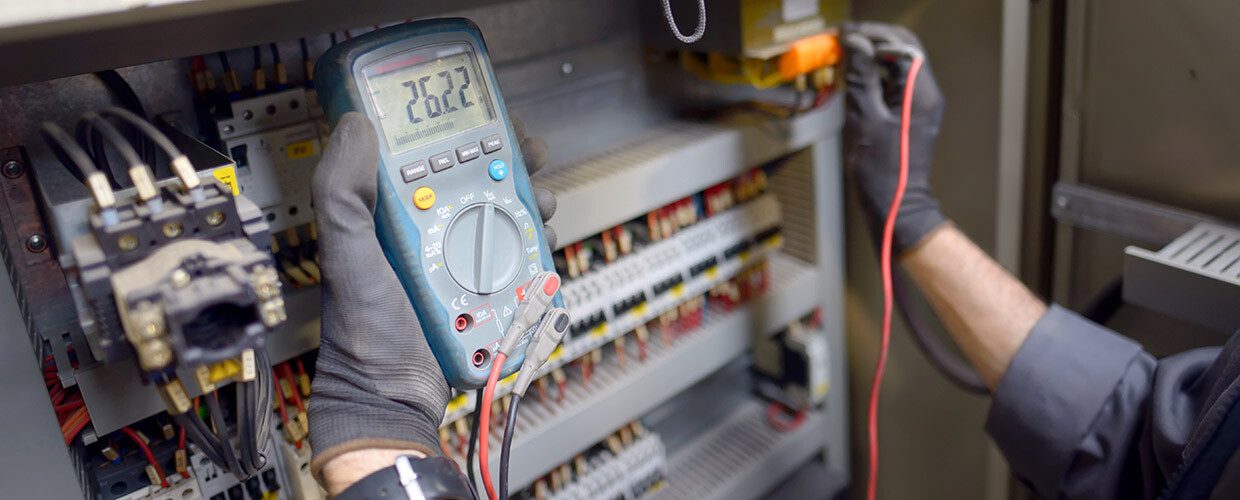 An electrical emergency always causes distress and inconvenience. Such electrical issues may also lead to hazardous situations that may cause fire and harm lives. When an electrical fault is detected, it is important to call the best local emergency Electrician Marrickville to fix the problem. Gordon's Powers has the team of Emergency Electricians you need. Rest assured that all repairs will be done with the highest of quality.
Never handle a serious electrical issues on your own. A licensed and skilled emergency electrician should handle them. It is also highly important to be familiar with simple electrical problems and signs to know when you should call your local electrician. Here are examples that are left unnoticed or ignored.
Flickering light bulbs and lights from appliances
The flickering is either caused by loose wiring or problem with the electric current. These signs are sometimes ignored by many when the devices get back to working properly again. Still, this is a sign of an underlying problem which can cause damage to devices and electrical system.
Electrical smells
Electrical smells may come from burnt  wires that had short circuit or from plugged appliances. These smells may be faint or strong. However, they are still signs of danger and a potential cause of fire.
Using too much electrical extensions
Many units have limited outlets installed. Some have problems in positioning their appliances near the outlets. One option they take is using electrical extensions to get their devices to work even being far from outlets. However, without the right knowledge in proper use of extensions, it might pose serious electrical faults such as overloading that may result to damage to your fusebox and devices.
In these cases, be sure to call the best local Emergency Electrician Marrickville from Gordon's Powers. We are the most reliable and trusted electrical service in Marrickville for more than 10 years.
Why rely on Gordon's Powers?
✓ We are a reputable business that had provided excellent electrical services over the years.
✓ We have a team of skilled, licensed, and professional electricians.
✓ We offer affordable rates for amazing repairs we perform
✓ We have the best materials and equipment for best quality of services
✓ We are available to rescue you from any electrical issue 24/7
Smoke Alarm Installation Marrickville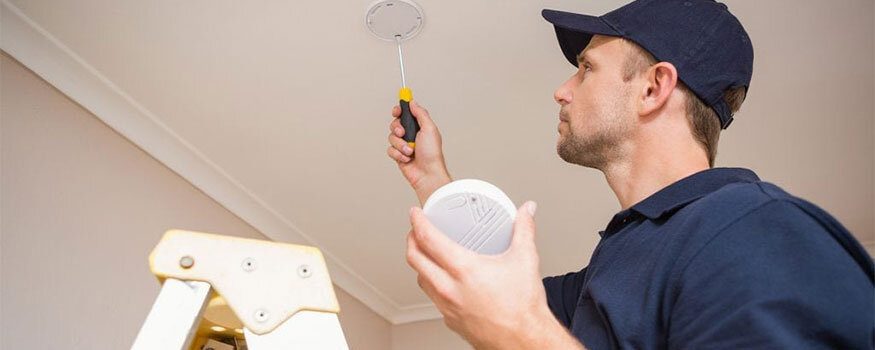 Smoke alarm is a small but very important device every home and business structures should have installed. This helped save many lives and properties. If you don't have one installed yet, call your local Marrickville Smoke Alarm Installation electrician to do the job.  Increase your safety every day and decrease the level of worrying.
Installing a small Smoke Alarm is easy and can be done on your own. But, a more reliable Smoke Alarm should be installed by professional electricians to ensure quality and avoid malfunctions.
We are highly experienced in installing any type of Smoke Alarm Marrickville:
Ionization Smoke Alarm
Photoelectric Smoke Alarm
Interconnectable Smoke Alarm
Combination of Ionization and Photoelectric Smoke Alarm
Gordon's Powers has the best team of professional and skilled electricians to do any type of Smoke Alarm Installation Marrickville. We provide installations for units of any type such as:
Residential Units – These may small to big units. Regardless of the size, we know just the right type of Smoke Alarms to install. Small Units can use single Ionization Smoke Alarms. However, for much bigger houses, we recommend the Photoelectric Smoke Alarm or the Interconnectable Smoke Alarm.
Business Units – We have years of experience in installing Smoke Alarms to Small to Huge Business Structures. Some may be small single leveled offices or multi-level office buildings.An Interconnectable Smoke Alarm is what we commonly install for these type of stuctures to alert everyone anywhere in a building.
Commercial Areas – Some spaces in commercial areas have individual Smoke Alarms. We install Photoelectric Smoke Alarm or Ionization Smoke Alarm for such. An interconnectable is also installed as per requested by the owner of a commercial building.
What can Gordon's Powers do for your Smoke Alarms?
Brand New Installation/Replacement  – Whenever you are in need of an installation, we can inspect your house and decide on where the Smoke Alarm is best installed.We also perform complete replacement or reinstallation of an existing Smoke Alarm.
Repair and Rewiring – Some Smoke Alarm faults may also occur at times. Some examples are, dead battery, loose or burnt wiring, and damaged parts. We can perfectly do the repairs and parts replacement. We can also rewire Smoke Alarms when you need them to be transferred in other location within your area.
Switchboard/Fusebox Repairs and Upgrade Marrickville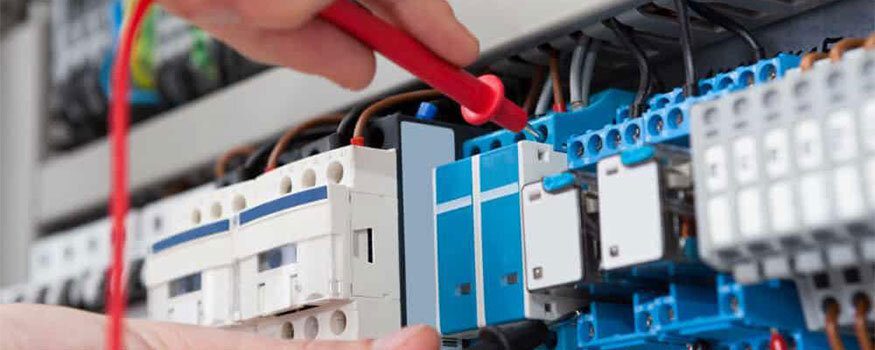 You never have to worry of using many appliances at the same time with an upgraded fusebox/switchboard. Reduce the risk of experiencing electrical faults and be far from hazardous situations. If you got an old fusebox/switchboard, it's time for you to decide on an upgrade.
Leave all your fusebox or switchboard worries to the most reputable team of Electricians from Gordon's Powers. For over 10 years in the electrical business, we pride ourselves of providing the most reliable electrical services in all of Marrickville.
How can Gordon's Powers help upgrade your fusebox/switchboard? We do series of steps for an excellent Upgrade such as the following:
Checking – Before upgrading a Fusebox, we check the amount of electricity you need or normally use. This would help us identify the Fusebox capacity to be installed. We also check existing wirings connected to your old fusebox if they are still in good working condition.
Install/Replace – After checking, we perform the upgrade or replacement carefully. We perform this with great attention.
Testing – The upgrade doesn't stop with the installation. We make sure that everything will work well without any errors. After the installation of the new fusebox, a test is performed.
Why have a Fusebox Upgrade for your home or business?
Upgrading your fusebox means expanding your usage of electricity. If you use high powered appliances, your old or obsolete fusebox can't handle the demand of electricity. This can cause short circuit and overloading and result to complete damage in your fusebox and appliances.
An upgraded switchboard means increased safety to your electrical system. With a featured safety switch, you can control your circuits easily. Having a circuit breaker makes it easier to prevent damage to other circuit in case of short circuit. Protect your electrical system, family, and property. Put your mind at ease of any electrical problems from now on and have a Fusebox/Switchboard Upgrade Marrickville. Gordon's Powers is the best that you can rely on for excellent Fusebox upgrade.
If you are using the best types of switchboards, you do not need to worry  about short circuits and overloading. Gordon's Powers also uses the highest quality of materials and equipment for excellent repairs and upgrade works.
Hot Water Heater Repairs and Installation Marrickville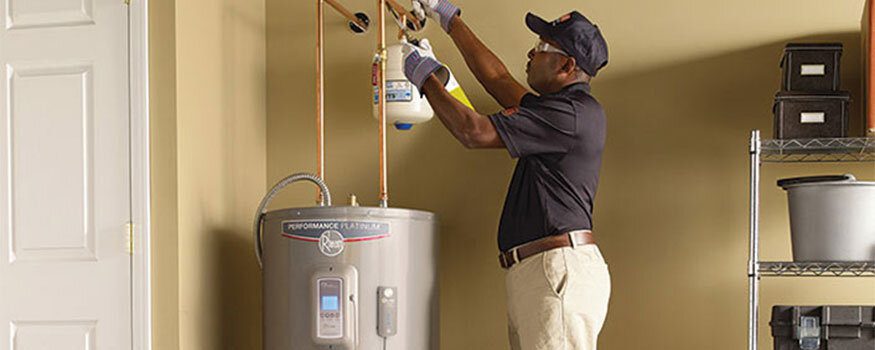 Do you have an existing old hot water heater that seems to cause you trouble most of the time? It is time for you to have a new hot water heater installed to save you from stress. Choose from different types that is best for your everyday needs whether it is for your home or business.
Gordon's Powers is the most reputable electrical service in Marrickville for more than ten years. We have earned the trust of our valued customers with our excellent and reliable services. We have a team of skilled and professionals who perform Hot Water Heater Installation Marrickville.
Here are some types of Hot Water Heater the Gordon's Powers team install:
Conventional Water Heater – This is commonly known as Storage Water Heater because it has an insulated storage tank. The fuel source of this type of Hot Water Heater may be natural gas, oil, and electricity. Conventional Hot Water Heater is ideal for residences, hotels, and apartments. It also come in different sizes depending on the demand of water needed.
Solar Powered Hot Water Heater – This uses free and limitless energy source from the Sun. It has 2 important parts which are the insulated water tank and the solar collector. The solar collector should be installed on the roof or 7 feet above the ground. You can choose from the 2 types of Solar Water Heaters such as Active Solar Water Heater and Passive Solar Water Heaters.
Instantaneous Hot Water Heater – This is also known as the Tankless Water Heater because it doesn't need the use of a storage tank. Hot Water is only released upon demand. It can only accommodate single use. This needs only low maintenance which is beneficial for the owner. The unit should be flushed at least once a year to remove mineral deposits inside for smooth function.
We also perform repairs on damaged parts, replacement of non-working elements, and complete installation of brand new Hot Water Heaters. If you are to move-in or move out of a unit, we could also install or uninstall your Hot Water Heater systems.
You don't need to look far for your Hot Water Heater Installation. Gordon's Powers has the best types of Hot Water Heater that would be of best use for your properties.