Level 2 Electrician Arncliffe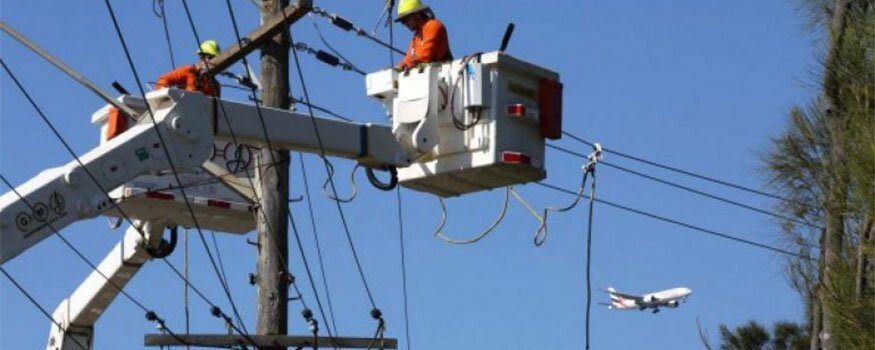 Have you just moved into Arncliffe and need help from a Level 2 Electrician Arncliffe to install our single phase consumer mains? Be a part of the list of our satisfied customers that have availed of our top-notch Level 2 Electrical Arncliffe service at Gordon's Powers and see how our team completes any work on your consumer mains within the same day during the first visit. As one of the trusted Level 2 electricians in Arncliffe, all our rendered Level 2 operations are proven safe and effective.
When you come across a problem with your electrical system, Gordon's Powers Level 2 Electrician Arncliffe is the one to count on. We are licensed to operate on all categories of a Level 2 electrical operations such as the following:
Category 1 : Connections of Power Mains
Power mains that needs attention is best taken care of by a Level 2 Electrician Arncliffe from Gordon's Powers. For your new connection queries, get it answered fast by calling our number and our certified Level 2 electricianwill give you a consultation and quote for free. Just ask away and we are here to respond. Whether it is a new provisioning, energizing your connection from your network, our team will guide you from start to finish.
Category 2 : Underground Service Mains
In Australia, underground service mains slowly changes the way networks deliver energy to its consumers. Most overhead service mains are replaced with underground mains as it is not susceptible to wind, UV damage and other external factors. However, working out with underground service mains is very dangerous and only requires professionals to handle the job. If you need assistance in converting your overhead service mains to underground service mains, give us a call at Gordon's Powers and our Level 2 Electrician Arncliffe will do it for you.
Category 3 : Overhead Service Mains
Overhead service mains encounter most electrical issues as it is exposed in all sorts of factors that might damage the cables. One of the very common problem is the UV damage. If you receive a UV defect notice from your network, certainly you need to call someone who can fix any UV Damage Consumer Mains in Arncliffe. Gordon's Powers is well-known to have rectified several UV damage issues within Sydney and is by far the provider that offer this service in very low rates.
Category 4 : Metering Works
All meters associated with what our customers' subscription to their network provider is best handled by our Level 2 Electrician Arncliffe. From meter installations to consumer mains repairs Arncliffe, our team is undeniably reliable who can finish the job safely on time.
Gordon's Powers can organise the following work for you, no hassle required:
Fuse equipment repair and replacement
UV Damage defective notice repairs
Installation of underground consumers mains both single and three phase systems 24 hrs
Off peak relay installation and associated metering equipment
Repair of single and three phase consumers mains 24hrs
Point of Attachment relocated or repairs
Electricity system capacity extension and upgrades
Electricity metering equipment installation
Connection of your mains service lines to the local electricity network
Disconnection of your mains service lines from the network for minor repairs
Permanent disconnection of your mains service lines for building demolition
Private power pole and underground pillar installation, replacement and removal
Upgrade your existing service from single to three phase or just increase the supply capacity for extra load requirements
Connect your mains service lines to the network and energise your installation.
Emergency Electrician Arncliffe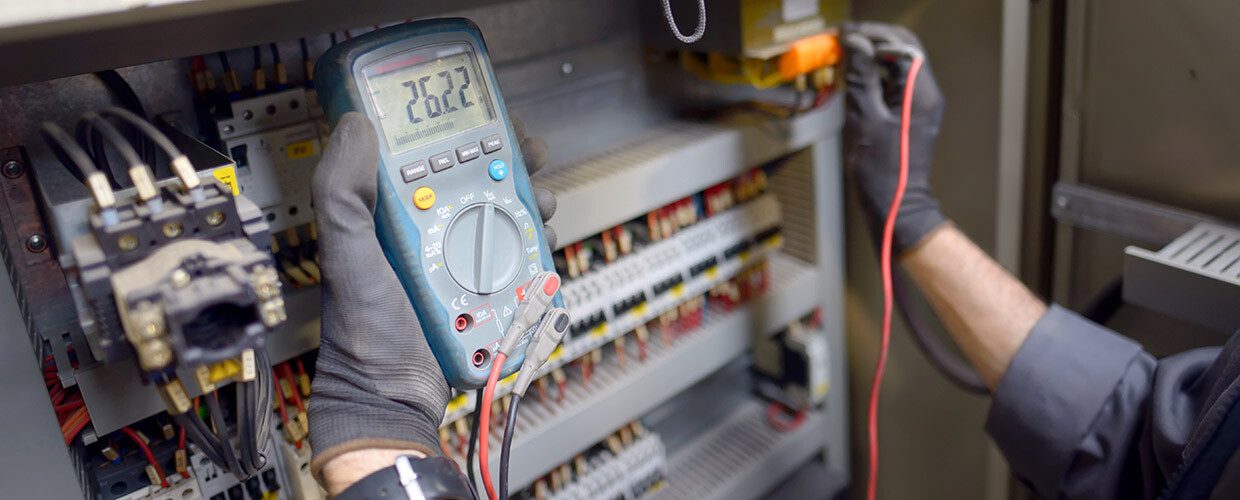 Do you have an urgent need for an Emergency Electrician Arncliffe to work on your air conditioning that suddenly stopped working? Climate in Sydney can be very hot during summer and the only way to get by is to stay indoors with proper air conditioning. However, if your air conditioning unit suddenly came to a halt, it would cause a panic especially when you have a family member that has a health concern. Call your local Gordon's Powers Emergency Electrician Arncliffe to perform an emergency repair to avoid the inconvenience and hassle.
Gordon's Powers has more than 10 years in the electrical industry with intensive hands-on experience on live circuits, electrical shocks, and grounded sections of homes and office buildings in Arncliffe. We are the constant companion of every homeowner and business owner in any emergency situations concerning their electrical systems. When you are given a challenge to free yourself from any electrical mishap, your biggest and safest decision is to quickly engage Gordon's Powers Emergency Electrician Arncliffe and we will promptly remove your worries.
With Gordon's Powers, you will have access to our licensed Emergency Electrician Arncliffe that are always available 24/7. Whether you need an emergency repair in the middle of the night or have to set an appointment with our emergency electrician for an urgent maintenance on your consumer mains, never hesitate to give us a quick call and we will be with you in less than an hour.
Our electrical emergency services covers the following operations:
24-hour Emergency Installations
Gordon's Powers has a 24-hour Emergency Electrician Arncliffe service that can provide you with urgent installations of emergency lighting, air conditioning, security systems and more. You can get any work you require done within the same day with little to no effort. Our emergency installation team works very efficiently so you can save time and money with safe operations. Not only that, all our installation works are guaranteed to last long as we use high-grade materials and products at all times.
24-hour Emergency Repairs
There is no more distressful than being caught in an electrical damage that possesses threat to lives of your loved ones, building tenants or your employees. Any electrical troubles should be addressed as soon as possible and the only team you can count on to perform emergency repairs on broken electrical components is Gordon's Powers Emergency Electrician Arncliffe.
Smoke Alarm Installation Arncliffe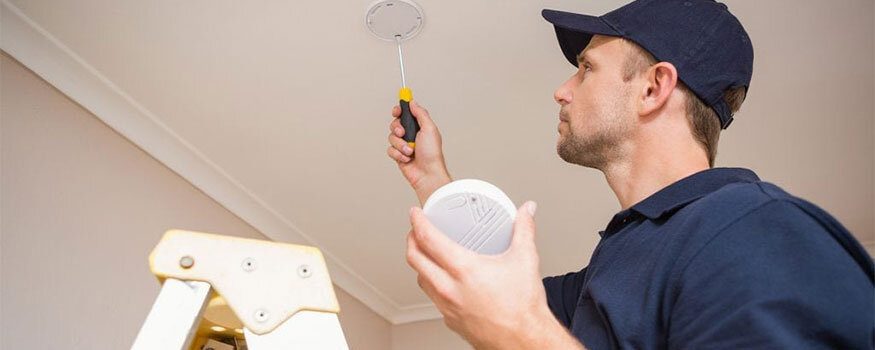 Has it been a year now and you have not changed your smoke alarm batteries? Why not call Gordon's Powers Smoke Alarm Installation Arncliffe if you are not sure how to confirm if which one is working or not. You will get same day result and we can replace your batteries as well so you would not need to do it yourself. We can provide you with high-quality lithium batteries that are designed and manufactured to last for 1 year. With our smoke installation, you have our full assurance that you will have properly functioning smoke alarm system by the end of the day.
Residential Smoke Alarm Arncliffe
For the past 10 years, Gordon's Powers has maintained its passion in providing good quality residential smoke alarm systems at the lowest cost possible. Smoke alarms plays a big significance in fire safety and we believe that if every home in Arncliffe has a fully functional smoke alarm system, about 90% of lives and property will be saved from fire related incidents.
Having a working alarm system means that every requirement is met. It is more than just pressing the Test button. With Gordon's Powers Smoke Alarm Installation Arncliffe service, we will make sure that your smoke alarm is/has:
Interconnected
As stated in the Fire & Rescue NSW, all smoke sensors should be interconnect so if one sensor detects a smoke, the rest of the sensors will be triggered to send off an alarm and notify each in every one in the house. This makes more sense when you have at least 2-storey homes.
Hardwired to the mains service line
To achieve an effective smoke alarm system, all smoke detectors should be fitted unto your mains service lines. Gordon's Powers Smoke Alarm Installation Arncliffe service will help rewire your circuits to accommodate your smoke alarm system. We will make your mains smoke alarm happen at first install.
Batteries in good condition
Smoke sensors are often hardwired to the mains service lines which is highly recommended so it will stay powered On all the time. The only problem is that when the power goes down, the electric supply on sensors goes out. This is why a good working battery on every sensor is essential. Our team can check each of your sensors and replace dead batteries with new ones that can last up to 1 year. We recommend that all sensors will have the same date of battery replacement for easy tracking.
Switchboard/Fusebox Repairs Upgrades Arncliffe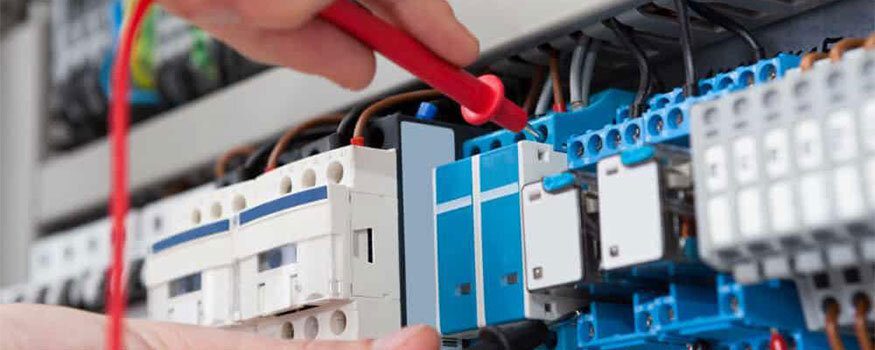 Are you experiencing frequent power outage recently? Start investigating by calling a Switchboard/Fusebox Repairs Upgrades Arncliffe service to quickly diagnose what is causing the problem and identify the right damaged component and fix it. Gordon's Powers is one of the top switchboard professionals that exactly know how to troubleshoot simple to complex power issues concerning consumer mains. If your home switchboard experiences a few hiccup, you can immediately call Gordon's Powers to fix the problem right away than letting it sit and experience a whole series of electrical mishaps in the near future.
Over the years, Gordon's Powers has simply put the standards of every electrical service provider to another level in terms of customer service and prompt response to any customer queries and booking requests. Our knowledge of switchboards and consumer mains help us to make correct assessment of any problems that happen inside panel boards and how it affects every residential electrical system. Our team is familiar with common switchboard concerns such as:
Circuit breaker trips
As one of the most common problems of a switchboard, tripping of circuit breakers could mean that either the circuit is overloaded or an abnormal flow of current is present which is normally experienced by surge protectors. Both cases cause one or more circuit breakers to trip or totally shut the power down. If you experience circuit breaker trips more than 2 times a week, then there is a potential damage on your switchboard. Let Gordon's Powers Switchboard/Fusebox Repairs Upgrades Arncliffe know about the misbehaviour of your switchboards and we will fix it right away so you will no longer have to deal with the same problem and prevent any potential electrical emergency lurking.
Old fusebox issues
There are many dangers that an old fusebox can bring especially for residential panel boxes that uses ceramic fuses. Fuses can easily heat up and if you observe that it is too hot to touch, give Gordon's Powers a call as soon as possible and we will come down and fix your circuits to give each an equal load and replace blown fuses. Aside from this, our team will give you an upgrade solution that is affordable enough you won't have to think twice of switching to modern switchboards right away. Old fuseboxes are already nearing its end of life. Also, one of the advantages of using switchboards over fuseboxes is the capability to support modern appliances and take advantages of the use of safety switches and surge protectors.
Hot Water Heater Repairs Installation Arncliffe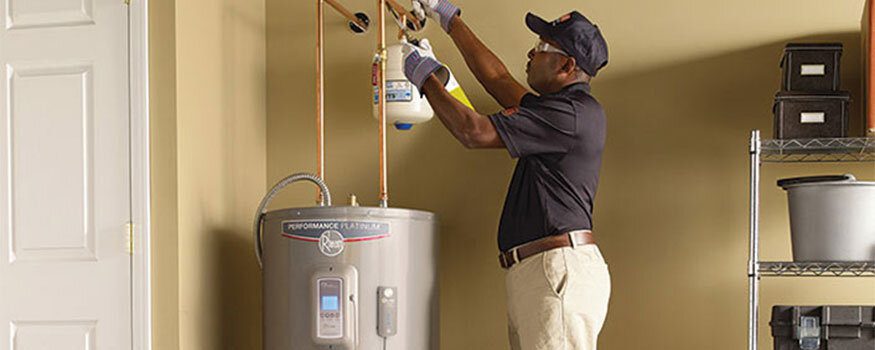 Do you need an urgent help with your gas hot water heater and not sure who to call for help? Dial Gordon's Powers Hot Water Heater Repairs Installation Arncliffe number and you will get a very responsive team that are expert in dealing with all sorts of hot water heater systems in Arncliffe and the rest of Sydney regions.
Gordon's Powers have the best repair technicians that are well-trained on electric, gas, tankless and even solar hot water heaters. If you are still new in using gas hot water heaters, do not worry as our team will give you the best advice on how gas hot water heater works and what are the things or components to watch out that will give you a sign that you need a professional to check it like:
Pilot light not lit– If you notice that the pilot light on your gas hot water heater does not have light, it could mean that you are not getting any hot water at all. Pilot light serves as an ignition to light up the gas burner that heats up water coming to the tank. Call Gordon's Powers Hot Water Heater Repairs Installation Arncliffe service and we correct the problem on your pilot light as quickly as possible to restore your hot water service.
No fire on burner– One of the major causes on why there is no fire on the gas burner is that the pilot light is not working as intended. Another thing to look at are the vents from your burner which are possibly clogged. Get Gordon's Powers' attention immediately as this case can be accompanied by a danger of getting a gas leak. Gas is meant to be ignited and if the gas valve is open and the burner is not lit, then this is an emergency case.
Water too hot– If you experience a very hot water temperature, the thermostat needs to be checked. Lack of knowledge on how it works will not get you anywhere of fixing the problem. Just call for a professional assistance from Gordon's Powers and our hot water heater masters will perform a diagnostic test on the thermostat and may replace the whole gas valve where the thermostat is connected if found faulty.
With over ten years of dedicated hot water heater service in Arncliffe, every homeowner and business owner that we serve put their trust and safety in our hands. We handle every hot water heater concern seriously and provide our full powers in keeping our customers 100% satisfied!