Level 2 Electrician Bardwell Park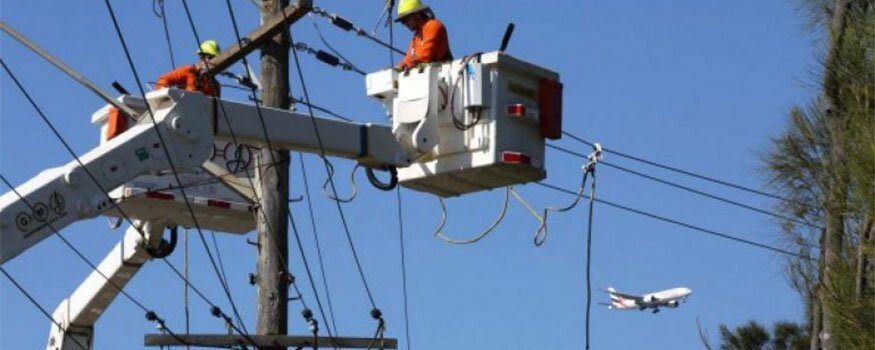 Do you need help with your overhead mains power lines? Seek the attention of your local Level 2 Electrician Bardwell Park from Gordon's Powers and let our team handle your requests. Whether you need to install a power line, replace a damaged cable or properly secure a loose or hanging cable, our Level 2 electricians will do the needed repairs for you to prevent you from the danger of an electrical shock and stop the possibility of an electrical fire due to improper installations of power cables.
Unlike other electrical service providers, Gordon's Powers always aim to give our customers the convenience to get things done for them. When you decide to have our linesmen work with you, you will get what you need, fast and easy with these 3 simple steps:
Book your appointment – If you feel the need to get a Level 2 Electrician to work on your consumer mains, just dial our number and our friendly electricians will answer. Describe   your need and current scenario.
Give the go signal – If needed, we will give you a FREE estimate onsite. This will give you an overview on how much work needs to be done and how much time it will take to finish. We will also present to you our upfront pricing so you will know how much it will incur you before any work commences. If everything is all good to you, just give us the signal and we will start the project immediately.
Smile and commend for a job well done! – Every great work needs a tap at the back. Lastly, you have nothing else to do but not to suppress yourself to be overjoyed and be happy to refer us to others for a job well done! In this way, you are also doing your family and friends a favor to have Gordon's Powers Level 2 Electrician Bardwell Park as your all-around licensed electricians to work with any level 2 electrical concerns.
Electrical troubles on consumer mains service lines can surprisingly give you a headache when you are not prepared to deal with it. Since a damage is unpredictable, you need someone to call to check your power lines especially for issues such as UV Damaged Consumer Mains in Bardwell Park and any Consumer Mains Repairs Bardwell Park. Only a professional and expert Level 2 electrician is qualified to handle any consumer mains service lines and Gordon's Powers has the authorization to work within Endeavour Energy and Ausgrid networks.
Gordon's Powers can organise the following work for you, no hassle required:
Fuse equipment repair and replacement
UV Damage defective notice repairs
Installation of underground consumers mains both single and three phase systems 24 hrs
Off peak relay installation and associated metering equipment
Repair of single and three phase consumers mains 24hrs
Point of Attachment relocated or repairs
Electricity system capacity extension and upgrades
Electricity metering equipment installation
Connection of your mains service lines to the local electricity network
Disconnection of your mains service lines from the network for minor repairs
Permanent disconnection of your mains service lines for building demolition
Private power pole and underground pillar installation, replacement and removal
Upgrade your existing service from single to three phase or just increase the supply capacity for extra load requirements
Connect your mains service lines to the network and energise your installation.
Emergency Electrician Bardwell Park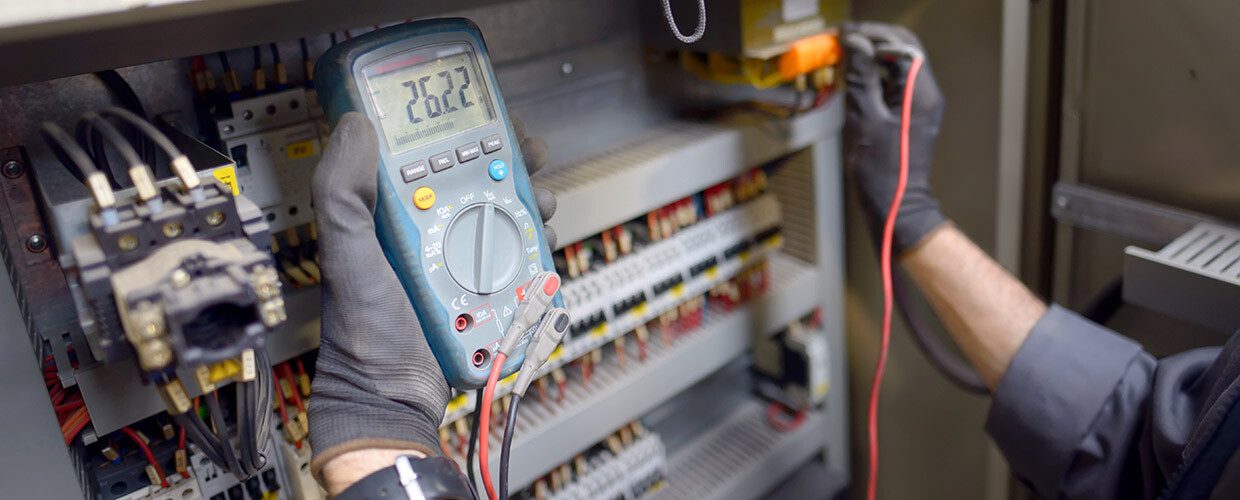 Are you hosting a party at your home when suddenly your power went down? Don't worry, your local Emergency Electrician Bardwell Park at Gordon's Powers will take care of your electrical emergency. Just give us a quick call and we will be on our way. It can be very disappointing when you have guests at your home and you rely on electricity to keep them entertained while you do the kitchen work. Not only that, how would you finish all the food you prepare when your appliances has stopped working? Frustrating, right? Furthermore, it is a total chaos and this is considered as an electrical emergency that needs to be attended right away.
Gordon's Powers is a family business that started more than 10 years ago which had developed into one of the most trusted electrical providers in Bardwell Park and parts of Sydney. To better serve our customers, we have established a 24-hour Emergency Electrician Bardwell Park to provide prompt emergency response to every one in need within the suburb and nearby areas.
There are several types of electrical emergencies. Some can be life-threatening while some are not but requires immediate attention from a professional. If you are unsure when to call an emergency electrician, you can refer to among the few common signs below that you have to be vigilant about:
Smell of a burning electrical wiring – An odour coming from a burning electrical wire can send a sense of panic. In fact, it is indeed an emergency and you have to act fast before things get pretty ugly. Call Gordon's Powers 24-hour Emergency Electrician Bardwell Park right away and we will find where the smell is coming from and protect your family and property at our very best. We would advise you to turn off your main switch to prevent the spread of fire.
Sparking powerpoints – A sparking powerpoint or a socket can be a result of different factors. One of the main culprits are loose wires that is causing a short circuit or creates a heat buildup on the wirings underneath the sockets. If you are not trained to work on electrical fixtures and components, give our team at Gordon's Powers a call at once and we will do an emergency test and repair on defective powerpoints within your homes and office buildings.
Smoke Alarm Installation Bardwell Park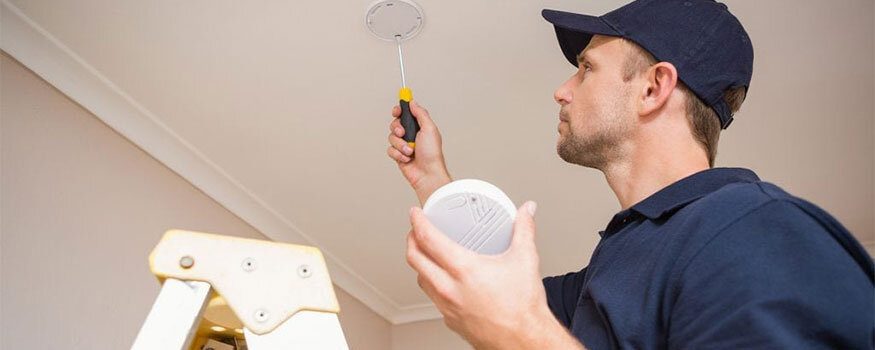 Are you searching for a good Smoke Alarm Installation Bardwell Park team to promptly install your smoke sensors? You can simply swing to Gordon's Powers and get the advantage of our top quality and reliable smoke alarm solutions. Our smoke alarm experts can give you a range of options to get the most suited smoke alarm solution for your premise.
Gordon's Powers Smoke Alarm Bardwell Park can provide service to both residential and commercial smoke alarms.You can rely on our smoke alarm specialists' skills to bring a totally functioning smoke alarm system with unwavering quality. You will feel assured and confident that all Gordon's Powers workmanship is set to last for many years. Our team will set your smoke alarms to go off regardless of whether there is a power outage or none with the help of durable lithium batteries.
With our over 10 years of hands-on experience in the provisioning of all sorts of smoke sensors, we have mastered how each of the following smoke sensors behaves and know if it is suitable for your area of concern:
Photoelectric Smoke Alarm
As imposed by the Standards Australia, photoelectric sensors is strictly advised to be installed for residential settings. Based on tests, photoelectric smoke detectors go off within seconds up to 2 minutes which is way faster than ionisation smoke alarms. If you need assistance to install this type of smoke alarm, Gordon's Powers can install and repair photoelectric smoke alarms for both domestic and commercial settings.
Ionization Smoke Alarms
Ionisation smoke detectors uses a radioactive material that reacts to any smoke when it reaches the chamber. Gordon's Powers can helpfully install this kind of smoke alarm inside residential sleeping areas, on hall ways and/or rooms inside an office building. Although it takes a bit of time to set off compared to photoelectric, it still works efficiently when combined with photoelectric smoke sensors.
Dual or Hybrid Sensors
To put the frequent questions of whether photoelectric works than ionisation or vice versa, the introduction of dual or hybrid sensors finally seals the confusion. This type of smoke alarm incorporates the components of photoelectric and ionization into a single device. To completely secure your place against any fire breakout, let Gordon's Powers Smoke Alarm Installation Bardwell Park to immediately install this type of smoke alarm on proper positions within your homes or commercial facilities.
Switchboard/Fusebox Repairs Upgrades Bardwell Park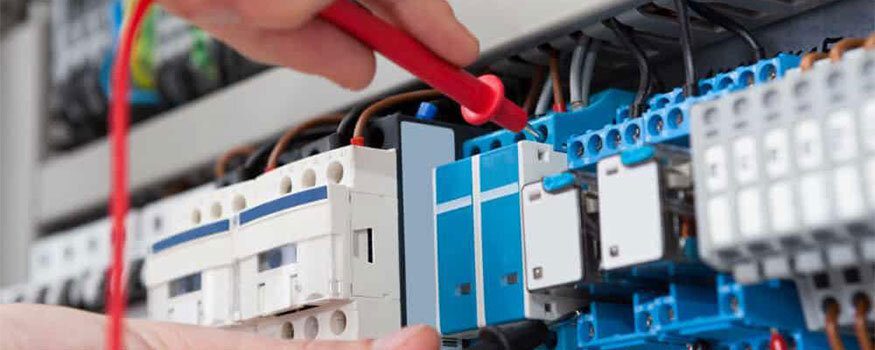 Have you encountered a switchboard problem today? Book an appointment with Gordon's Powers Switchboard/Fusebox Repairs Upgrades Bardwell Park as soon as possible to rule out any damaged component and get it fixed right away. If you are having a hard time fixing things by yourself regarding your switchboards, do not depend on DIY procedures as dealing with electricity is a very dangerous thing to do. The effects and damage by any electrical accidents can never be reverted. Hence, extra care and awareness is needed to ensure your electrical circuits and components are in great shape. And this is the job for Gordon's Powers. We do the dangerous work for you to keep you and your property safe.
Switchboard Repairs in Bardwell Park
Bardwell Park is slowly getting urbanised from its bushy state. Along this development comes a growing residential area within the suburb. If you are one of the homeowners living in Bardwell Park or own a business or two within the suburb or surrounding areas, and you quite experiencing problems with your electrical circuits, then you are in the right place to receive a prompt switchboard repair service from Gordon's Powers. If you observe the below potential signs of a switchboard problem, never think twice in calling your trusted Gordon's Powers Switchboard/Fusebox Repairs Upgrades Bardwell Park service:
Circuit breakers or panel board too hot to touch– It may not happen often, however, if you observe that your circuit breakers or even your panel board is  too hot to touch, there is a chance that a loose wire is in contact with your breakers or your entire switchboard is receiving a huge amount of load from your appliances. Talk to us about this occurrence and our team will come to your place to do a series of tests and inspect your wirings.
Frequent tripping of circuit breakers–  If your circuit breakers frequently trips, it could mean that it can no longer handle the load from your growing number of appliances. Another reason is that your circuit breakers could be very old that it is no longer resistant to high temperatures inside the switchboard. Gordon's Powers will evaluate each of your circuit breakers and do necessary repairs or replacements. A switchboard upgrade might be needed to ensure that all your appliances will be supported.
Safety switch won't turn on– This is a type of switchboard emergency that needs an urgent attention from a switchboard expert at Gordon's Powers. A faulty safety switch exposes yourself and your family from a potential electrical fire as the electrical supply cannot be turned off, therefore fire can be easily ignited by hot wires.
Hot Water Heater Repairs Installation Bardwell Park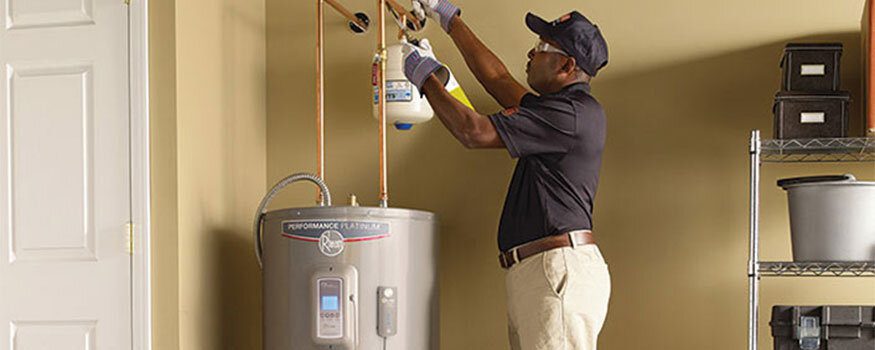 Are you getting weary and frustrated over your hot water heater that frequently fails? Have it checked by Hot Water Heater Repairs Installation Bardwell Park at Gordon's Powers. Repairing your hot water heater should not take so much time or even days to put it back on track. Our team is trained to perform fast diagnosis to identify the faulty component, repair or replace it and test it all in the same day. When you rely on Gordon's Powers, we reciprocate the trust by providing you with clean and fresh hot water every minute of the day with no interruptions. You will get your hot water right when you needed it.
Fast and Safe Hot Water Heater Installations
If you need hot water, the first thing that you want is to have it instantly. In Bardwell Park, every household receives fast and safe hot water heater repairs installation service rendered by Gordon's Powers. You will experience an exceptional level of customer service the moment you call our number. Our team will help arrange an appointment for you and you will be served by our hot water heater specialists. Whether you have an electric, gas, solar or tankless hot water heater appliance, our team will install it and have it working all within the same day of your appointment.
Durable Hot Water Heater Repairs
If components of your hot water heater suffers any damage, you have nothing to worry about. We have high-quality parts that are made from the finest and trusted brands within Australia and international. Our team only uses genuine parts to keep your hot water heater in perfect condition. All these parts come in very affordable prices. Our goal in doing repair works is to give you free you from the hassle of having to deal with the same problem again by providing you with long lasting hot water heater repairs and solutions. 
Affordable but High-Quality Hot Water Heater Workmanship!
At Gordon's Powers, our Hot Water Heater Repairs Installation Bangor offering is one of the services that comes in very affordable rates. You will not have to think twice of getting help from a professional hot water heater repair person when you come across our pricing. To complete your advantage, our cheap service rates comes with quality workmanship with lifetime guarantee!