Level 2 Electrician Bundeena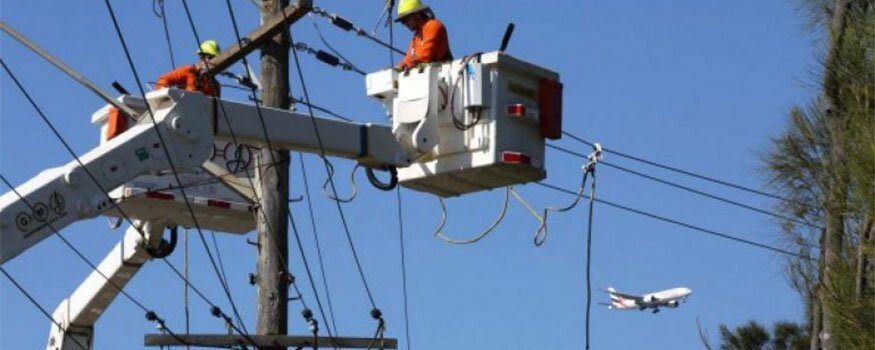 Are you looking for ways to reduce your energy consumption?
Why not let Gordon's Powers Level 2 Electrician Bundeena to assist you with an off-peak relay electricity. Some appliances or equipment requires high amount of energy to run and thus constitute about 50% of your electric bill. An example is your electric hot water heater. Heating up about a 50-gallon tank of warm water takes about 5.5KW to run it.
It will still depend on how many hours a day you are using it. In off-peak relay electricity, you can use the same appliance with the same number of hours (as long as it is within the off-peak period) and achieve the same hot water demand you have but with a reduced cost. With off-peak relay electricity, it is said that you can save about 25% or more on your electrical bill.
Gordon's Powers with more than 10 years experience
Your trusted Level 2 Electrician Bundeena. We have constantly been providing a tremendous service in maintaining every consumer mains in the suburb running in an optimal state. Whenever our customers face a problem with their consumer mains or needed new provisioning of power lines, overhead poles or underground pillars, metering and more, Gordon's Powers is always with them to complete the work on time and on budget.
If you happen to arrive to a point where you urgently need a Consumer Mains Repairs Bundeena, try calling Gordon's Powers and we will cater to your request promptly. Any electrical troubles you may have will be handled by our reliable and highly skilled Level 2 Electrician Bundeena up to the best of our ability. As your local ASP (Accredited Service Provider), we have the capacity to carry out any electrical operations within Endeavour Energy and Ausgrid networks.
UV Damage Rectification at Gordon's Powers
Fixing a UV damaged power lines is something a certified Level 2 electrician can only handle. Gordon's Powers Level 2 Electrician Bundeena can disconnect your premise from your network while doing repair works on your mains service lines such as reinsulation or replacement of UV defect cables. After all the affected cables are properly insulated, we will reconnect your mains to restore power and do another test.
Hassle Free Electrician
Gordon's Powers can organise the following work for you:
Fuse equipment repair and replacement
UV Damage defective notice repairs
Installation of underground consumers mains both single and three phase systems 24 hrs
Off-peak relay installation and associated metering equipment
Repair of single and three phase consumers mains 24hrs
Point of Attachment relocated or repairs
Electricity system capacity extension and upgrades
Electricity metering equipment installation
Connection of your mains service lines to the local electricity network
Disconnection of your mains service lines from the network for minor repairs
Permanent disconnection of your mains service lines for building demolition
Private power pole and underground pillar installation, replacement and removal
Upgrade your existing service from single to three phases or just increase the supply capacity for extra load requirements
Connect your mains service lines to the network and energise your installation.
Emergency Electrician Bundeena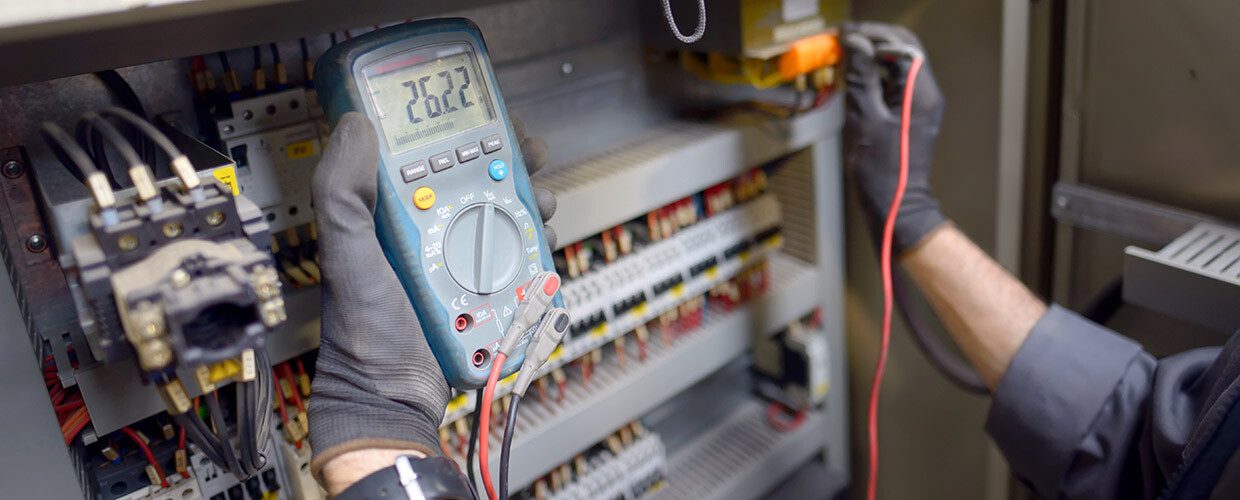 24-hour Emergency Electrician Bundeena
Are you looking for a standby 24-hour emergency electrician to give you prompt assistance on any electrical fault you may experience in the middle of the night? You can count on Gordon's Powers to be with you and work with you on any distressful situation caused by an electrical incident. During the night, only limited help is available. With the presence of Gordon's Powers Emergency Electrician Bundeena, every resident and business owner can freely come to us and you can reach us anytime including the late hours of the night and early morning. Our after-hours on-call emergency electrician is all you need in freeing you from any electrical difficulty like the following:
Power Outage
When your power goes down with no apparent reason, there are several causes.  Speak to your punctual Gordon's Powers Emergency Electrician Bundeena to seek assistance in troubleshooting what tripped your power. It can be a wiring problem, an overloaded circuit or a cable cut nearby. Our team can be with you in a matter of minutes. We can quickly diagnose the problem, do necessary repairs and replacements and restore your electrical supply so you can get back to your routine.
Fusebox Troubles
Fusebox issues can be due to tripped fuses and burnt components inside your panel board. If your fusebox has blown and is heavily damaged, it can create fear and the dilemma of being caught in an electrical fire. If your old fusebox began acting up, have it inspected by the Gordon's Powers Emergency Electrician Bundeena and we will do what is needed to restore your circuits. We will also recommend you to upgrade to one of the latest switchboards that is cost effective and energy efficient.
Short Circuit
It may not occur too often but when short circuits take place, expect a more serious electrical problem when this is not attended to immediately. A short circuit is the contact of 2 bare or exposed wires that have little to no insulation. These short connections take mostly takes place inside the panel board, at the back of powerpoints and lighting fixtures. When left unnoticed, it can further destroy the electrical system in worst cases. Get in contact with Gordon's Powers Emergency Electrician Bundeena for fast resolution of the problem.
Smoke Alarm Installation Bundeena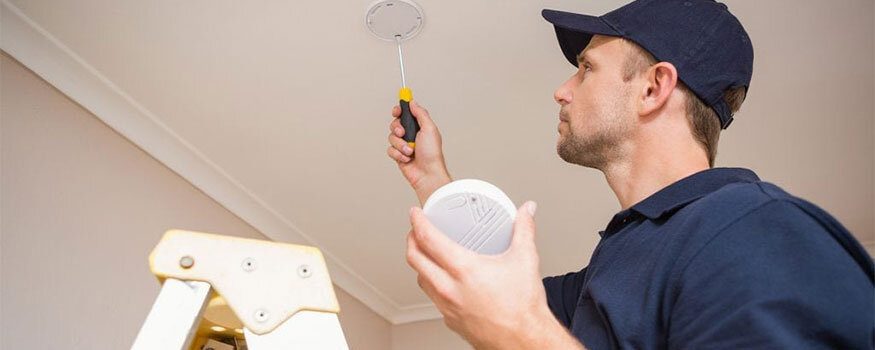 Are you looking for a Smoke Alarm Installation Bundeena service today? Your search is over, Gordon's Powers offers the most comprehensive smoke alarm solutions in Bundeena today. With over 10 years in the industry, our family business has mastered all types of smoke alarms and how each reacts in different situations.
Official tests
Aside from the official tests run by Fire & Rescue NSW and Standards Australia on the effectivity of all kinds of smoke alarms, Gordon's Powers also contact practical tests to confirm which one works best inside your homes and areas that are difficult to have a smoke sensor installed. This enables us to give clear and concise smoke alarm advise to every homeowner, business owner and tenants/landlords of apartments.
Smoke alarm units installation
Gordon's Powers has installed numbers of smoke alarm units and fixed several smoke alarm system that are poorly maintained, incorrectly installed and low-quality smoke sensors. We have a strong mastery on Photoelectric, Ionisation and Hybrid smoke alarms and even Carbon Monoxide sensors. Our team can also work on either hardwired and wireless smoke alarms and assure that each are connected to each other for fast and effective warning.
Wireless Smoke Alarms at Gordon's Powers
Is there a particular area in your home or office that can be prone to fire but does not have any circuits running through for a hardwire connection? Gordon's Powers Smoke Alarm Installation Bonnet Bay would really want to meet your needs for a total fire protection.
Our team can fit smoke alarms even in the most difficult and hardly accessible areas of our house or office using wireless smoke alarms. Gordon's Powers can conduct a free assessment of your place and point out the locations where you need to have a smoke sensor installed.
If the area does not have a direct access to your mains, a wireless smoke alarm will be installed. A good candidate is the attic. Our team can fit wireless smoke alarms and interconnect it to the rest of the sensors whether hardwired or not to make sure all smoke detectors will go off. If the ceiling is too high, we have no problems installing one as we have high ladders to reach high install points.
Given that wireless smoke alarms are often installed on areas that are hard to access, Gordon's Powers will ensure that every wireless smoke alarm in your place have new lithium batteries to make sure that it is active round the clock for the whole year!
Switchboard/Fusebox Repairs Upgrades Bundeena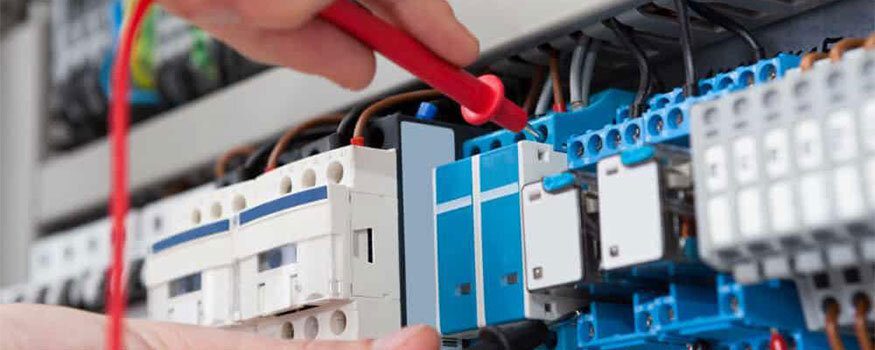 Switchboard/Fusebox Repairs Upgrades
Need a help from a Switchboard/Fusebox Repairs Upgrades Bundeena today? If you badly need a professional to work on your switchboard you can rely on Gordon's Powers. There's no job that we couldn't do and you would no longer have a need to look further and farther as Gordon's Powers is your local Bundeena electrician and switchboard masters work on any assistance requests you need now and may need in the future. It only takes an initial inspection (which comes for free) for our team to learn how your electrical system works and what potential problems are lurking behind every circuit and wirings. With Gordon's Powers, we will fix them all and put your switchboard in a good condition.
Switchboard/Fusebox Repairs Upgrades Bundeena by Gordon's Powers
Exemplary Switchboard/Fusebox Repairs Upgrades Bundeena at Gordon's Powers is provided in a quick manner to any home or establishment that is having a switchboard fault. When your switchboard fails, everything around you stops. Therefore you need a team that can respond to your needs as soon as possible, without delays. When you have multiple electrical issues in your residential property or commercial structure, let Gordon's Powers Switchboard/Fusebox Repairs Upgrades Bundeena know and we will cope with anything for you in the highest priority.
Reliable Switchboard Repairs and Upgrades
We do not wish our customers to undergo the same switchboard problem again so we ensure that every repair works are carried out correctly and any damaged components are either fixed or replaced permanently. Blown fuses or circuit breakers will be replaced with genuine parts for longer endurance against ever changing electrical load conditions. As for RCDs and RCBOs, if these components are no longer replaceable, we will supply you with a new one with the same or different trusted brand but with the same performance and outcome. In every switchboard repair that we carry out, there is only one goal we are trying to achieve, durable repairs for a safer use.
Frequent Switchboard Maintenance
With Gordon's Powers, any install, repairs and upgrade works we do is delivered with a lifetime guarantee. To make sure that your switchboard will reach its expiry date, our team can provide you a timeplan to effectively manage your switchboard with either bi-monthly or yearly switchboard maintenance. Just confirm your preferred frequency of maintenance checks and expect that our team will keep your switchboard safe and sound.
Hot Water Heater Repairs Installation Bundeena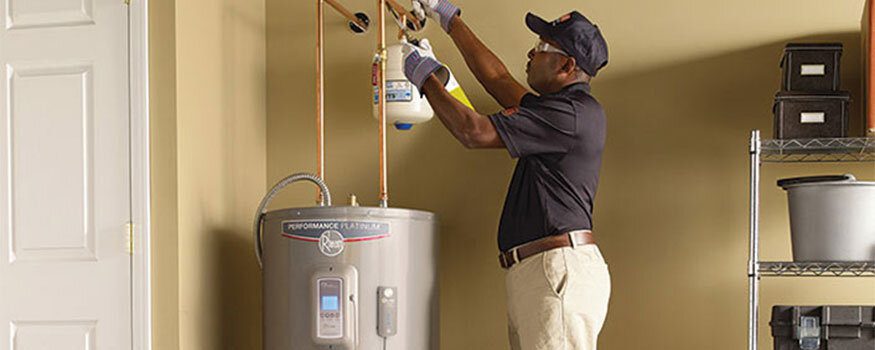 Is your frustration over your faulty hot water heater leveled up because of an incompetent Hot Water Heater Repairs Installation Bundeena?
Your friendly hot water heater specialists at Gordon's Powers are more than just uniforms. We are professional and pays high respect to our customers. When we come over to your place, we make sure that we have proper identification, provide you with the hot water heater solution with the upfront pricing, carry out the operation and clean as we go.
You do not have to bother to do anything but trust in our team that we will give you quality hot water heater system within the same day of your booking.
Gordon's Powers are very familiar and has a strong background in the management of all types of hot water heaters. Being a family business, we know the needs and wants of our customers before they even tell us by just doing a quick and FREE onsite assessment. Whether you need assistance with new installation or want to have your existing hot water heater repaired, you can count on our team to get things sorted out for you.
Hot Water Heater Repairs
For hot water heater repairs, if you observe the following conditions, immediately phone Gordon's Powers Hot Water Heater Repairs Installation Bundeena:
Clanging sound on your water tank– If you hear a clanging sound inside your hot water heater tank, sediments are definitely causing it. It is very evident on hot water heaters that are already running for more than 3 years. If sediments are not removed, it will eventually deteriorate the interior of the tank, causing small holes which can lead to water leak and pressure build up. Call Gordon's Powers and we will flush out the sediments for you.
Water leak– Water can leak in almost anywhere within your hot water tank or valves. If you see a damp or a pool of water surrounding your hot water heater tank, then your hot water heater definitely has a leak. Engage Gordon's Powers as soon as you can and we will seal the leakage and make sure that your mains or wiring are not in contact with water to avoid electrocution that can harm you and your family.
Rusty and foul smell of hot water – If the quality of your hot water is compromised, it is time for a hot water heater professional to check on your water tank. Over time, tanks are getting vulnerable with corrosion. If you call Gordon's Powers today, we will work on your rusty tank and valves so you will have fresh hot water on the same day of repair work.