Level 2 Electrician Woolooware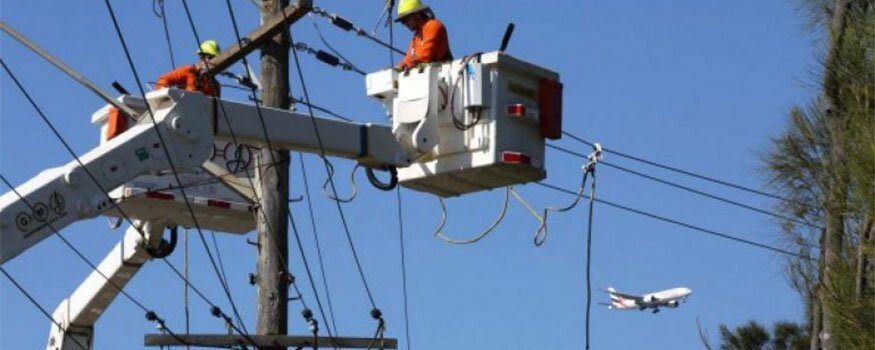 Are you in search for the best team of Level 2 Electrician Woolooware? Waste no time for you have Gordon's Powers to provide all Level 2 services you may need. As a dignified business that has been running for more than a decade, rest assured that you will get complete and expertly done services. Permitted to operate on Ausgrid and Endeavor Energy, our services are certified trusted and of high quality.
You never have to wonder who to call whenever you experience any electrical emergency in your mains with our 24/7 availability. You can call us anytime and we are ready to respond and attend to you promptly.
There is no big or small task for Gordon  Powers Level 2 Electrician Woolooware. Every issue is handled excellently to increase the quality of your mains connections.
Here are some of the services we offer:
Overhead and Underground Consumers Mains Repair Woolooware – Our team expertly handles any issue that needs repair and parts replacement in either overhead or underground service lines. These 2 lines are prone to different damages that require immediate attention such as UV damaged consumer mains. Overhead lines get disconnected or topped down. Underground lines also get damaged by unintended excavations and other damaging elements. Lines that are not installed properly with low-quality materials will cause great inconvenience and even additional expense. If you rely on your connections to our Level 2 Electrician Woolooware, rest assured that every line is perfectly installed using high-quality materials.
Point of Attachment Relocation and Repair – The point of attachment is the point where an overhead or an underground service line is connected from the main power line to a point in your property's exterior. Its location should be stable and away from any potential damage. This ensures a secure connection. Our team will identify the best location where it should be located best.
Private Poles Repair and Replacement –  Poles may get damaged due to old age. With an old and unreliable pole, your mains connections may be at risk. Therefore, our Level 2 Electrician Woolooware offers repair or replacement of overhead poles and underground pillars. Have a  reliable connection with the support of a brand new and great quality pillars from Gordon's Powers.
Give us a quick call for more information and to get a free quotation. We are always ready to be of service.
Gordon's Powers can organise the following work for you, no hassle required:
Fuse equipment repair and replacement
UV Damage defective notice repairs
Installation of underground consumers mains both single and three phase systems 24 hrs
Off-peak relay installation and associated metering equipment
Repair of single and three phase consumers mains 24hrs
Point of Attachment relocated or repairs
Electricity system capacity extension and upgrades
Electricity metering equipment installation
Connection of your mains service lines to the local electricity network
Disconnection of your mains service lines from the network for minor repairs
Permanent disconnection of your mains service lines for building demolition
Private power pole and underground pillar installation, replacement and removal
Upgrade your existing service from single to three phase or just increase the supply capacity for extra load requirements
Connect your mains service lines to the network and energise your installation.
Emergency Electrician Woolooware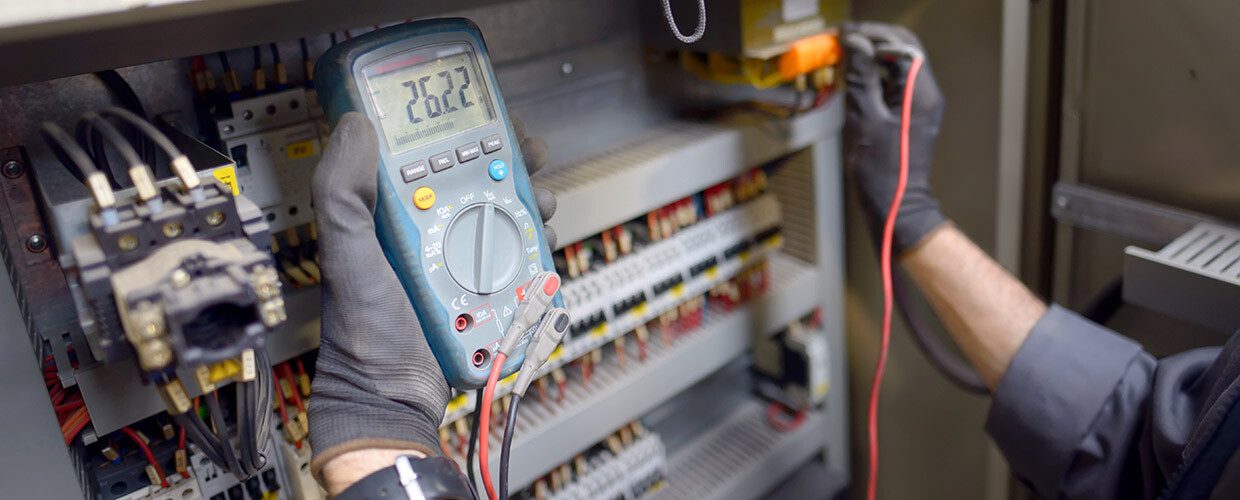 Get your electrical emergencies attended to by the promptest team of emergency electrician Woolooware from Gordon's Powers. Never get stressed anymore by wondering what to do with electrical problems that can cause inconvenience and even danger. Our 24/7 emergency electrician will provide the best solution. Save yourself and property by avoiding DIY repairs.
For more than ten years in the business, Gordon's Powers has a high experience and great reputation across Sydney due to our expert services. We aim in raising the safety of our valued clients with affordability.
Electrical issues need to be prioritized and resolved immediately. The following signs are some examples that should be paid attention to:
Power Outage – An outage is the most common type of electrical problem that may be caused by your distribution network or your own electrical system. If caused by the distribution, the situation can be easily restored on their part. If it isn't the main cause, thorough investigation performed by professional electrician is highly needed. Your switchboard and mains are targets for checking. There is a high probability that these have caused loss of power and connection.
Flickering Lightbulbs and Appliance Lights – Flickering is normally caused by loose wiring. However, if the problem is too evident and frequent, this has to be provided with the best attention to avoid damage that an overloaded circuit can cause. Our 24/7 emergency electrician are available to provide the initial safety precautions while waiting for us to get to your property and provide a permanent solution.
Blown Up Sockets or Outlets – Outlets blow-up due to short circuit or insufficient power/overloading. Some appliances such as air conditioner and heater may not be connected to a circuit that already has too many appliances connected. Therefore, outlets may blow up along with the appliances. We can immediately attend to the matter and have it fixed to prevent further damage in your electrical system as well as your property.
Disconnected Lines – There are many types of lines that get disconnected due to a couple reasons as well. Telephone lines, cable lines, and electrical lines get disconnected by human error or the other. Telephone and cable lines can be easily connected. Still, these will cause inconvenience especially if these lines are highly used in a property. Disconnected electrical lines are even more serious that need immediate repair. Luckily, our emergency can handle all these matter in no time.
Smoke Alarm Installation Woolooware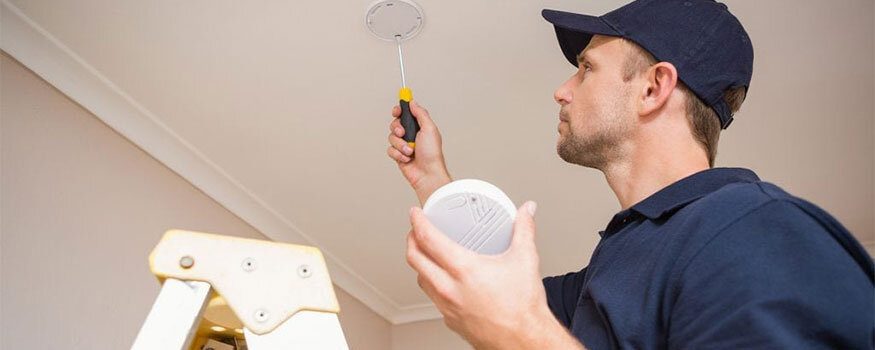 Do you have doubts about your smoke alarm system? Have it checked or get the best smoke alarm installation Woolooware that can assure you of your safety from fire. You can have the best installation by turning to Gordon's Powers services. Being a business that has provided hundreds of amazing smoke alarm services across Sydney, we have built a very good reputation in the business. Our professional electricians have the highest knowledge in smoke alarms and skills in smoke alarm repairs and installations.
The following are  examples of smoke alarm errors that need attention:
Chirping sound – Alarms are highly unreliable with a chirping sound. This sign means that the device's batteries are about to run out. This needs an immediate replacement that can be easily done on your own. However, if the problem recurs after changing the batteries, the device itself needs a repair. Our expert team is the best in identifying any type of problem in your device.
No Sound – Smoke alarms that have no sound at all may be caused by loose wiring, dead batteries, and damaged parts. Your device should be checked right away. Our team will check and fix the problem to make sure you'll be able to use your devices as soon as possible.
Gordon's Powers install all types of smoke alarms that will work best for your properties. You can choose from Photoelectric Smoke Alarm, Ionized Smoke Alarm, and Dual Smoke Alarm.
The photoelectric smoke alarm works best in detecting smouldering fires. This is perfect for detecting smoke caused by electrical faults. On the other hand, the ionized smoke alarm detects rapidly growing fires. The most in-demand type of smoke alarm preferred by many clients is the dual smoke alarm due to its ability to detect 2 types of fires. This is also known as the combination photoelectric and ionized smoke alarm.
Our team provides the best brands of smoke alarms that will work best on your properties. We will conduct complete evaluation of your property in which number of rooms, divisions, and floors are being checked. This helps best in identifying the right type of devices and best location where they should be installed.
We provide these excellent services in affordable rates. To give you an idea on how much you need to spend, we can provide you an obligation free quote. Every little detail will be discussed to help you decide on getting your new reliable smoke alarm installation Woolooware.
Switchboard/Fusebox Repairs Upgrades Woolooware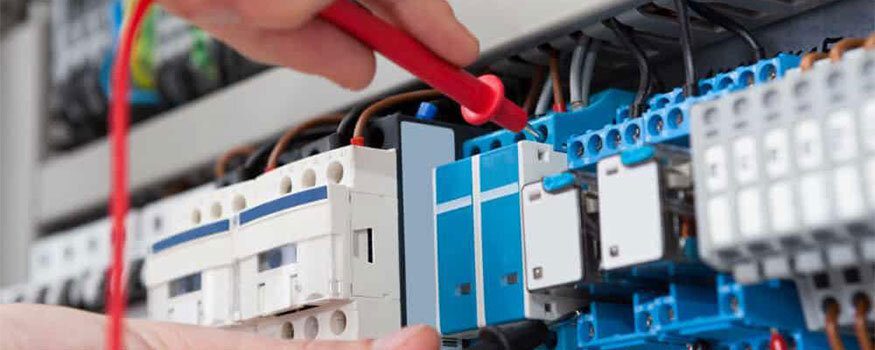 Do you have a fusebox that only have a single circuit? It is time to have it changed with Switchboard/Fusebox Repairs Upgrades performed by Gordon's Powers. With our great skills and long experience, rest assured that your upgrades are in excellent hands. Our team has been extending expert services for over than a decade now. We have helped many property owners in preventing electrical problems by having a reliable team to perform any service needed for fuseboxes.
Gordon's Powers team perform exceptional services such as the following:
Prompt Repairs – All types of problems in your switchboards or fuseboxes need the promptest action. The fusebox being the most important part of your property's electrical system, it should be handled expertly and fast to avoid further damage and even harm. Our team acts incredibly fast to emergency matters concerning your fuseboxes.
Perfect Upgrades – We perform different types of upgrades depending on what your switchboard or fusebox needs. Some upgrades are performed on parts of your switchboxes or adding more circuits and switches. However, for old or obsolete fuseboxes, we highly recommend an overall upgrade. This means that the old unit has to be replaced with the latest type of switchboard that will fit your property's electrical needs. The upgrade includes replacement of your old electrical wirings and adding more circuit for ease of use and avoid circuit overloading.
Reliable Re-installation/Relocation – We are not limited to just repairs and upgrades but we also perform other services such as re-installation or relocation of your existing fuseboxes. Some switchboards/fusebox locations in some properties may not be accessible. To make it easier for you to and your trusted electricians to get hands on your units, we can relocate them where there is an easy access.
Honest Maintenance – Fuseboxes need to be monitored at some point of time to make sure that it is working properly. To help identify problems earlier and prevent damage, our team can extend the most honest and reliable maintenance service. This helps in protecting your units from a wreck.
Watch out for signs of problems concerning your fuseboxes such as:
– tripped fuses
– tripped switches
– overloading
– flickering lights
– short circuit
Hot Water Heater Repairs Installation Woolooware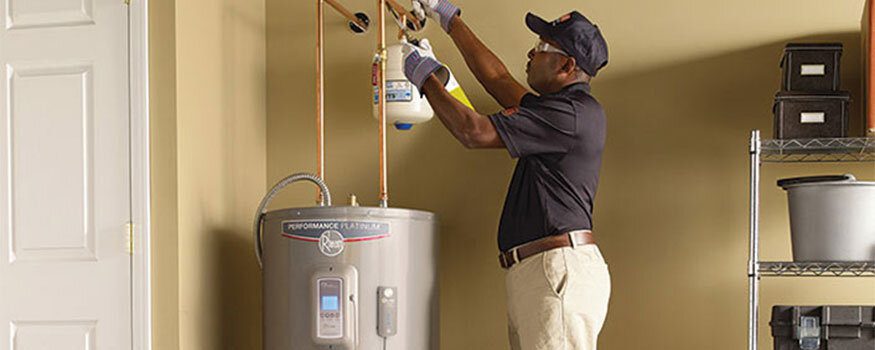 Do you ever wonder where to get the best Hot Water Heater Repairs Installation Woolooware? Look no further. Gordon's Powers is here to be of service for you. As a reputable business that has been operating for more than years, rest assured that all your hot water heater needs will be attended to in an excellent way. Worry less of any problems you may have with your heating units any day and time of the year. We extend our services even on holidays. Expert more. We offer affordable rates to our valued clients for these reliable services.
There are two common types of hot water heater preferred by property owners such as the following:
Storage Hot Water Heater – Having a storage tank, this type of hot water heater is highly reliable for property owners who frequently depend on hot water. These units could be powered by electricity and gas.
On Demand Hot Water Heater – These hot water heater units are powered by electricity. This unit doesn't consist a storage tank. Still, it serves well in providing hot water which is produced only when needed. Its downside is the hot water heater unit can only accommodate single use. Hot water can't be used simultaneously. This works perfectly for property owners who have minimal to moderate demand of hot water.
There are also other types of units that use alternative energy aside from gas. We also have Hybrid Hot Water Heaters and Solar Hot Water Heaters. We install these hot water heaters with perfection. Moreover, we have complete services to offer to help you will kinds of hot water heater problems you may encounter. We have:
Excellent Repairs – Hot water heaters may show signs of malfunctions such as no hot water and water being too hot. These indicate an underlying problem. Our expert team can attend to the situation promptly. You will have your hot water heater working again soon.
We have the best brands of these types of hot water heaters powered by electricity, gas, and other alternative energy such as air temperature and solar energy. Clients have different preferences. Hence, we can help you decide on what type of unit you will need for your everyday hot water needs. Gordon's Powers team is the best to provide you hot water heater repairs installation.