Level 2 Electrician Brighton Le Sands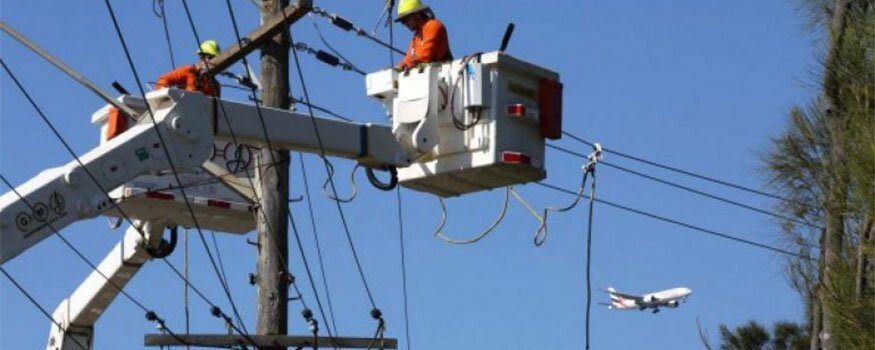 Level 2 Electrician Brighton Le Sands
Call Gordon's Powers and we will clear the problem right away. If you have an old and unattended property with very old and still active electrical system.
You need to have an electrical service provider to maintain your connection from your network towards your PoA within your premise if demolition is not an option for you. If your PoA is very old with bare wirings, it can easily cause fire when bush or trees come in contact.
Gordon's Powers is the best in the field of electrical service for both residential and commercial. We have developed a strong reputation of being competitive in terms of service and pricing. As your local family of electrical engineers, you can have the sense of comfort knowing that you have a team that can work on your level 2 electrical issues whenever you have problems or needs installation assistance.
The effects of UV Damage Consumer Mains in Brighton Le Sands
Fire is often synonymous to electricity. When insulation on cables degrade over time and when constantly exposed under the damaging UV rays of the sun, bare wirings will get exposed and can easily cause fire or electrocution. This problem needs to be addressed as soon as you receive a UV defect notice from either Ausgrid or Endeavour Energy. Give Gordon's Powers a quick call to make an appointment with us.
Our licensed Level 2 Electrician Brighton Le Sands will pay you a visit, do a quick evaluation of the UV damaged line and provide you an upfront price before any work begins. Once everything is agreed with our very affordable pricing, our work begins. The day will not end without having your electrical supply back to normal as we will repair and replace affected consumer mains service lines.
Consumer Mains Repairs Brighton Le Sands
Gordon's Powers is a Level 2 ASP that can work on everything classified as category 2 electrical concerns in Sydney. We are authorised to work within Ausgrid and Endeavour Energy network. Our team of Level 2 Electrician Brighton Le Sands at Gordon's Powers can rectify any issues on your consumer mains that may cause electrical fire or electrocution. It is always advised to keep safety at first priority. Hence, at an onset of a consumer mains problem, engage your local Level 2 Electrician Brighton Le Sands deal with the hassle once and for all.
Gordon's Powers can organise the following work for you, no hassle required:
Fuse equipment repair and replacement
UV Damage defective notice repairs
Installation of underground consumers mains both single and three phase systems 24 hrs
Off peak relay installation and associated metering equipment
Repair of single and three phase consumers mains 24hrs
Point of Attachment relocated or repairs
Electricity system capacity extension and upgrades
Electricity metering equipment installation
Connection of your mains service lines to the local electricity network
Disconnection of your mains service lines from the network for minor repairs
Permanent disconnection of your mains service lines for building demolition
Private power pole and underground pillar installation, replacement and removal
Upgrade your existing service from single to three phase or just increase the supply capacity for extra load requirements
Connect your mains service lines to the network and energise your installation.
Emergency Electrician Brighton Le Sands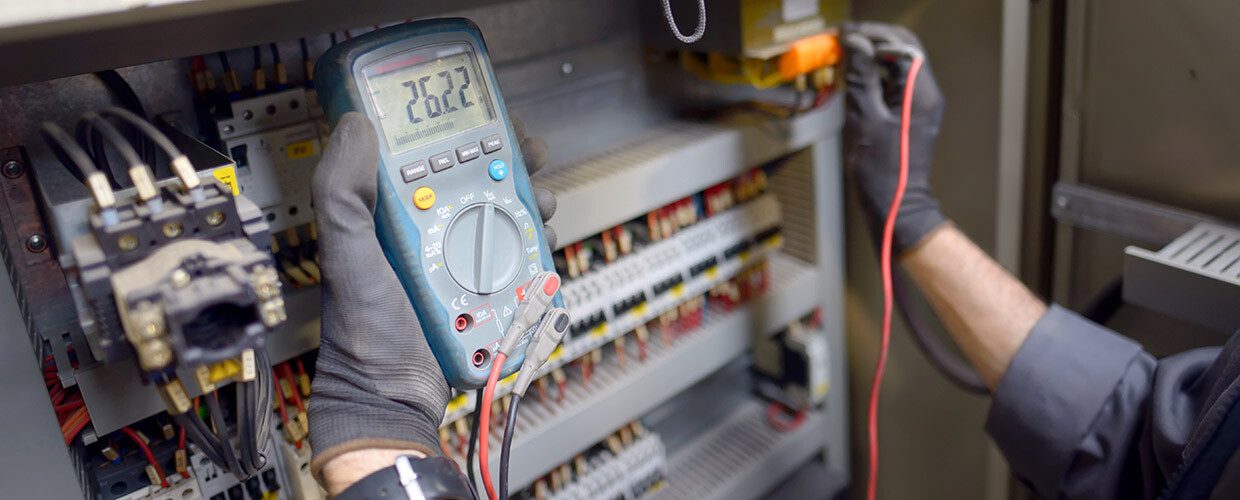 Are you surprised by an electrical emergency you don't know what to do? Ring an Emergency Electrician Brighton Le Sands at Gordon's Powers to safeguard you from any electrical trouble that carry dangers of electrocution and electrical fire.
Even when the problem seems too small to create a damage, do not be tempted to ignore as electricity can get easily create a bigger impact when a simple issue is not resolved.
A defective powerpoint can be a source of smouldering fire due to a short circuit from two cables in contact with each other, causing an excessive amount of heat. An overloaded extension can suddenly burst into flame when other appliances are not diverted to other circuits. This and more simple electrical setup can destroy everything and harm anyone within the location.
24-hour Emergency Brighton-le-sands electrician
An emergency is always a call for a rapid response from professionals and personnel that provides an emergency Brighton-le-sands electrician assistance. Gordon's Powers is one of the most reliable and have an outstanding execution of electrical emergency rescue for everyone in Brighton Le Sands that are caught in any electrical crisis such as below:
Toppled down posts and cables
Inclined power posts or hanging cables during and after and a severe weather disturbance can cause various other electrical problems.
It needs to be cleaned up and repaired by your very own Gordon's Powers Emergency Electrician Brighton Le Sands. Whatever the weather is at hand, we do not have problem coming out of our shell, rain or shine, to provide a prompt electrical assistance to anyone under a distressful state. It is our privilege to help our fellows in Brighton Le Sands and we shall definitely be on our feet, ready to get to you within an hour.
Circuit overloading
If one of your highly rated machinery or appliances have fried all your circuits and caused a wide power shutdown in your premise, including your neighbouring homes or establishments, engage Gordon's Powers Emergency Electrician Brighton Le Sands and we will provide a spot on electrical remedy to bring your electricity back. Our team will also evaluate the appliance you are trying to use and will advise whether you can use it with a sole circuit or you need to upgrade your electrical capacity.
Smoke Alarm Installation Brighton Le Sands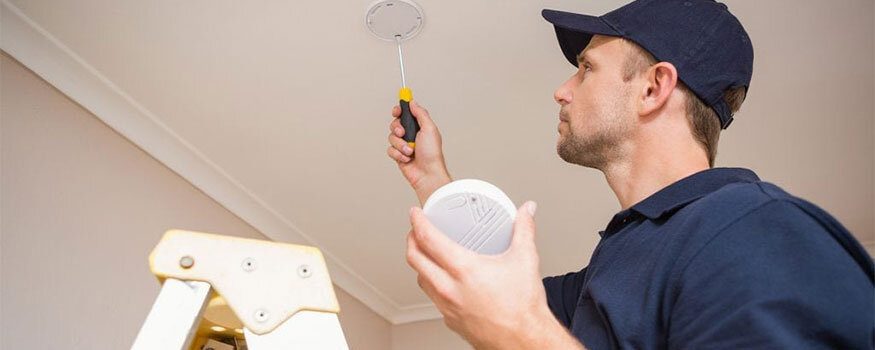 Is your smoke alarm not giving off a sound when doing your monthly round check? Call on Smoke Alarm Installation Brighton Le Sands at Gordon's Powers to help you out with your monthly smoke alarm testing. Smoke alarms are meant to produce an alarm by triggering its siren to create a warning sound. If one of your sensors do not behave properly as it should, either it is time to replace or a professional smoke alarm electrician will just have to repair it so you can save your budget to something else. It would be a big NO to leave your faulty alarm unattended as it will miss to alert you when fire started within its area of coverage. Call our team straightaway and our smoke alarm experts will assist you accordingly.
Cost-effective Smoke Alarm Installation Brighton-le-sands electrician
Gordon's Powers is all about saving more while getting the best service you have paid for. It is not wise to hire a smoke alarm service provider that never give you prices upfront. You will surely end up surprised about the hidden charges even if not much work was done.
With Gordon's Powers, we are creating a community that at Brighton Le Sands that is home-fire proof where everyone can sleep soundly without having to fear that they will wake up in a room full of smoke. This is all made possible by our cheap rates for any smoke alarm installation and replacement that every household can surely afford without having to save a budget and have theirs installed at a later date.
When you contact us, we will give you a free estimate on the work and give you upfront pricing that you cannot resist. All you want to do is to start the job immediately and yes, we will finish it within the same day!
Professional Smoke Alarm Installation Brighton Le Sands at Gordon's Powers
Any electrical installation should be done and safely carried out by a professional. As your local and licensed Brighton-le-sands electrician, Gordon's Powers is already a veteran in fitting different types of smoke alarm in different venues.
You can seek expert assistance from our team when it comes to securing your home and office building from threats of electrical fire. We can be your official partner in maintaining your smoke alarms to protect your family at home and tenants/employees at work.
Switchboard/Fusebox Repairs Upgrades Brighton Le Sands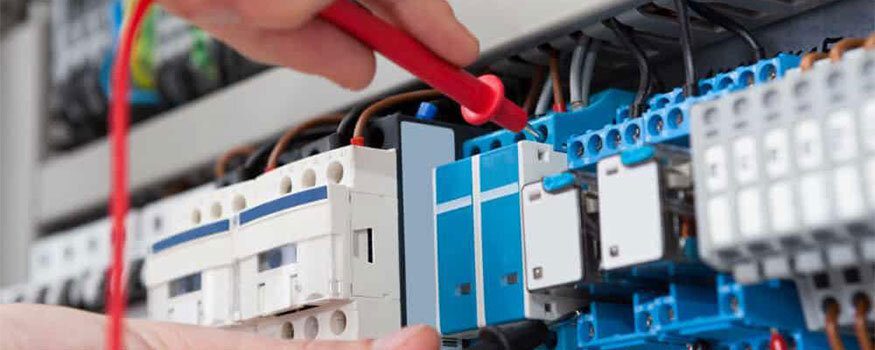 Are you still using those old hinged wooden switchboards? Setup an appointment with Gordon's Powers Switchboard/Fusebox Repairs Upgrades Brighton Le Sands and we will get it serviced. As one of the guidelines set by Ausgrid regarding the use of old and deteriorated equipment, an outdated switchboard is a high risk factor at your homes or office buildings.
All wirings inside the panel and connected on fuses are either with worn out insulation or already have exposed wirings which can easily cause an electrical fire. Another example of obsolete panel boards are those 200 – 400 amp fuseboxes which are very old with very limited serviceability. This needs to be replaced whenever possible.
A healthy switchboard will take care of you for years. Thus, maintenance is deeply encourage to keep your consumer mains unit and every circuit in home in perfect condition. Minor to major repairs on any faulty component will save you tons of energy in dealing with any aftermath of a switchboard problem.
With Gordon's Powers, any scheduled maintenance will be attended to with high urgency. Our team will perform the following with high accuracy and attention to detail:
Fault Finding Test – An effective way in dealing with any electrical problem is to perform a complete fault finding test on any component of your electrical system. This is a part of our troubleshooting technique that helps us to correctly diagnose the issue and only fix what is faulty.  As for switchboards, Gordon's Powers Switchboard/Fusebox Repairs Upgrades Brighton Le Sands has special tools and testers that can provide accurate reading on every component such as the circuit breakers, safety switches, surge protectors and all wirings.
Repairs and Replacement
Electrical repairs or replacements are only done when a problem is detected. This is a guarantee you can get from Gordon's Powers. Unlike other electrical contractors, our team will not touch any component that are in good shape. We never take advantage of our customers. When you go for our Switchboard/Fusebox Repairs Upgrades Brighton Le Sands service, you will only have genuine service that is honest, professional and friendly. All replacement parts are from the trusted brands for a more durable repair work.
Rewiring
Working on switchboard rewiring should only be done by a qualified electrician that can work on live mains. If you want to add another circuit for another series of appliances or need a powerpoint for your garage, Gordon's Powers can help upgrade your switchboard to a newer one and will also take care of further wiring work.
Hot Water Heater Repairs Installation Brighton Le Sands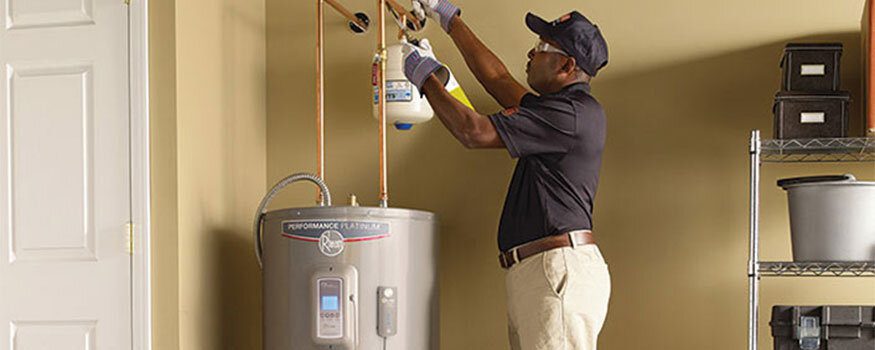 Do you need help from a Hot Water Heater Repairs Installation Brighton Le Sands to help fix an improperly fitted hot water heater for your home in Brighton Le Sands? Just simply ask for assistance from Gordon's Powers. Our team will correct the installation so you will have a properly working hot water heater by the end of the day.
Homeowners can do basic management of hot water heaters but when it comes to installation, it will still be confidently done right by professional like Gordon's Powers. As your local hot water heater expert we will even guide you in getting the right type of hot water heater for your home according to your hot water demands. We will have no issues installing your hot water heater, gas or electric, solar or tankless.
Exactly what you need for your hot water heater!
Your hot water heater units may malfunction over time as it can have wear and tear on the wirings, thermostat and heating elements damage, and even clogged waterways. These must certainly be resolved in order to prevent additional harm to your water heater and affect your health in different ways.
To deal with these kind of current and future inconveniences with your hot water heater, you definitely need a team that can take care just about every concern you might have.
Only competent and pro hot water heater masters from Gordon's Powers can handle your hot water heaters effectively and efficiently. We never presume a hot water is fixed until we test the effectivity of every repair work we perform.
Our over 10 years of dedicated service in Brighton Le Sands has helped us improve our services to further satisfy our customers and be exactly what they are looking for in a Hot Water Heater Repairs Installation Brighton Le Sands.
For the installation of brand new hot water heater or if you want to change your existing one, you can compare your preferences of hot water heater. With the help of Gordon's Powers hot water heater specialist, you will eventually arrive with the best hot water heater that is very suitable for your hot water demands, geographic location and environmental conservation.
If you needed assistance which brand to purchase, Gordon's Powers can offer you a wide variety of hot water heaters that works similarly from popular brands in Australia such as Rheem, Thermann, Simons, Rinnai, AquaMAX, Chromagen, Dux, Stiebel and Vulcan.