Level 2 Electrician Beverly Hills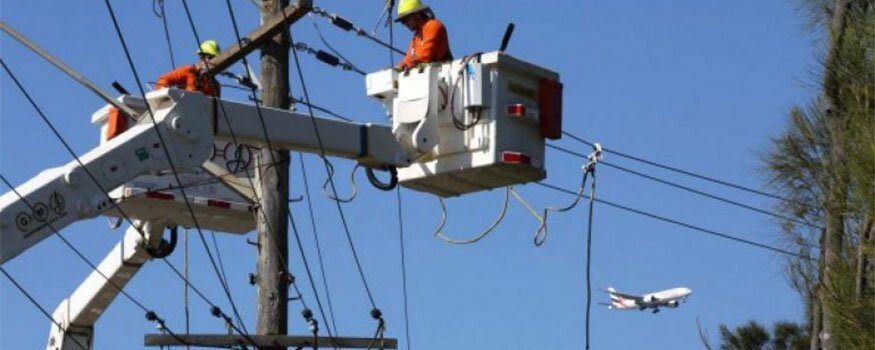 Do you need an urgent assistance from a Level 2 Electrician Beverly Hills to help install your electric meter? Have a quick chat with Gordon's Powers by calling our number. We will pick up your call in a jiffy and assist you right away. If there is a specific metering equipment that your energy network has required you to use, our team will guide you in choosing your meters that suits your consumer mains. For instance, if you needed someone to install the right meter that will go with your off-peak relay electricity subscription, your local Gordon's Powers Level 2 Electrician Beverly Hills will fit it for you with no delays.
Your need for a Level 2 Electrician Beverly Hills might not be often, however if you have any major electrical work that concerns your mains service lines, you would only need a professional to handle that. Gordon's Powers has the best Level 2 Electrician Beverly Hills team of linesmen that can work on any sections of your consumer mains.
Reasons why you can trust Gordon's Powers:
✓ We arrive on time in 60 minutes or less.
✓ All prices are given upfront
✓ All our Level 2 Electrician Beverly Hills are licensed and certified to work on Endeavour Energy and Ausgrid networks.
✓ We have master Level 2 electricians that can handle all level 2 categories such as metering, overhead mains, underground mains and connections of power mains.
UV Damaged Consumer Mains in Beverly Hills
With Gordon's Powers having the authorization to work within Endeavour Energy and Ausgrid networks, your UV defect notice will be immediately rectified by our team. All our Level 2 Electrician Beverly Hills have repaired hundreds of UV damaged cables. We can add more insulation to your cables or replace a whole line to make sure that everything is protected from the damaging rays of the sun.
Consumer Mains Repairs Beverly Hills
When an electrical problem on your consumer mains arises, never assume that it can be easily fixed when you do not have the right knowledge to do so. Do not underestimate the power of electricity and the damages it can bring. At an instant, call Gordon's Powers Level 2 Electrician Beverly Hills and we will perform urgent repairs and installs to resume your electricity as soon as possible.
Gordon's Powers can organise the following work for you, no hassle required:
Fuse equipment repair and replacement
UV Damage defective notice repairs
Installation of underground consumers mains both single and three phase systems 24 hrs
Off peak relay installation and associated metering equipment
Repair of single and three phase consumers mains 24hrs
Point of Attachment relocated or repairs
Electricity system capacity extension and upgrades
Electricity metering equipment installation
Connection of your mains service lines to the local electricity network
Disconnection of your mains service lines from the network for minor repairs
Permanent disconnection of your mains service lines for building demolition
Private power pole and underground pillar installation, replacement and removal
Upgrade your existing service from single to three phase or just increase the supply capacity for extra load requirements
Connect your mains service lines to the network and energise your installation.
Emergency Electrician Beverly Hills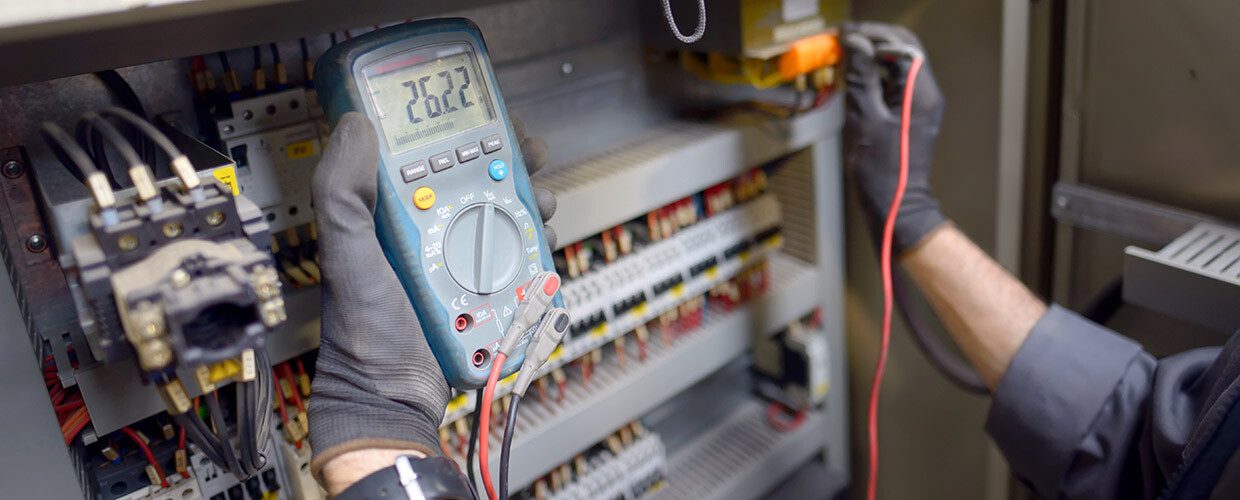 Is your security system not working? Do not wait until you have unwanted guests. Call an Emergency Electrician Beverly Hills today. Gordon's Powers can send our best and professional emergency electricians to rectify the issue on your security system. Your security system has the same importance as your fire protection system and has to be fixed immediately. Else, your property and family's safety remains vulnerable. Our emergency response team can perform a function test on your surveillance or cameras, door and window sensors, indoor and outdoor motion sensors, outdoor lighting and more.
An electrical emergency situation is one of the many hazards that must be attended in high urgency. Luckily, in Beverly Hills, you have your local Gordon's Powers Emergency Electrician Beverly Hills that can arrive sooner than any other electrical contractor in town. We arrive within minutes of calling our number and we come in complete uniform and identification so you know you are dealing with a professional. Our team moves around a lot and we have the right resources to run a 24/7 electrical emergency response. Therefore, when you badly needed  help from a licensed Emergency Electrician Beverly Hills, all you have to do is ring our number and we will be with you to handle electrical emergencies that include:
Electrical shutdown– Overloading of circuits due to excess use of appliances or equipment and other short circuits leads to an electrical shutdown. If your power supply suddenly stopped in the middle of business hours or a busy day at home, contact Gordon's Powers and we will be right on time to save the day.
Fallen power cables– On stormy situations, your overhead mains service can get severely damaged by strong winds or lightning. Never waste a second when you see a fallen or dangling live wire. Call Gordon's Powers and we will respond at your first call attempt. Our team is trained to work under any circumstance and we have Level 2 electricians that are licensed to work on live power lines.
Power lines in contact with water-If you are witnessing this scenario, it only means one thing – electrical shock. Whether the power line is live or not, keep your distance from the point of incident and avoid getting in contact with water and other conductors of electricity. Call Gordon's Powers as soon as you can to report the problem. We will come to you in minutes and get rid of the problem, making sure that the place is free from any electrical hazard.
Smoke Alarm Installation Beverly Hills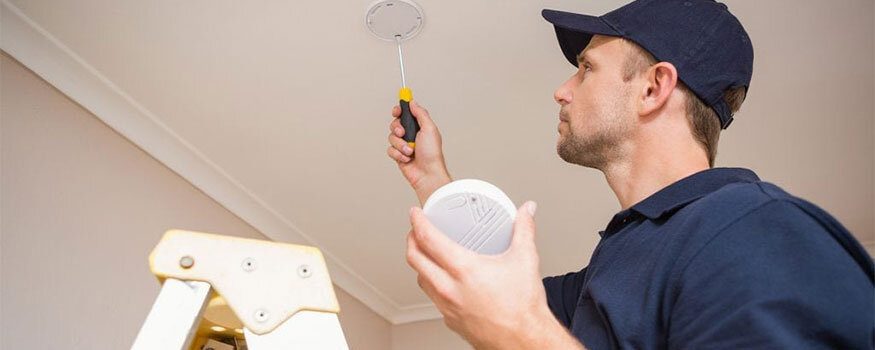 Do you live in a house that has been built more than 50 years ago? If yes, you might want a Smoke Alarm Installation Beverly Hills service from Gordon's Powers to do a quick inspection on your wirings. Old wirings can easily create fire because of the possibilities of short circuit, worn out insulations and more. An electrical fire is hard to detect as wires are mostly hidden behind walls, ceilings and floors. If you still do not have a smoke alarm system installed at your homes, you can turn to Gordon's Powers for effective and cost-efficient smoke alarm solutions.
When you are in need of a smoke alarm contractor, be sure to check out the background and how your neighbours, friends and family has to say about their service. With over 10 years of dedicated service in Beverly Hills and the rest of Sydney suburbs, Gordon's Powers has become one of the best smoke alarm specialists in NSW. Our family business has not only protected quite a number of homes and commercial spaces in Sydney, it has also became the default contact for most homeowners and business owners in Beverly Hills and surrounding areas for any smoke alarm concerns they may have.
The common questions that come to mind when you are planning to install your smoke alarm system for the very first time are whether you would install the following:
Photoelectric over Ionisation Smoke Alarms
There has been a debate on which one is better – Photoelectric or Ionisation? If you are unsure what to choose, Gordon's Powers Smoke Alarm Installation Beverly Hills service will help you find which one works best for your homes or commercial buildings. For residential smoke alarms, photoelectric smoke alarms are getting recognition by its fast detection of smouldering fire. This is why, Standards Australia has highly advised the use of photoelectric smoke alarms to better protect lives and properties from home fires. Ionisation, on the other hand, is quick to detect smoke particles from fast flaming fires. Which one to use really depends on how your building is designed. Our smoke alarm specialists can give you a free evaluation.
Hardwired over Wireless
Another thing to consider when installing smoke alarm systems is when do you have to use hardwired and wireless. Let our smoke alarm masters guide you from the planning stage and get you through the process of installation. Hardwired or mains smoke alarms are highly recommended to isolate possibility of a battery dead problem. Wireless smoke alarms are intended for high ceilings and areas where mains circuits are not running.
Switchboard/Fusebox Repairs Upgrades Beverly Hills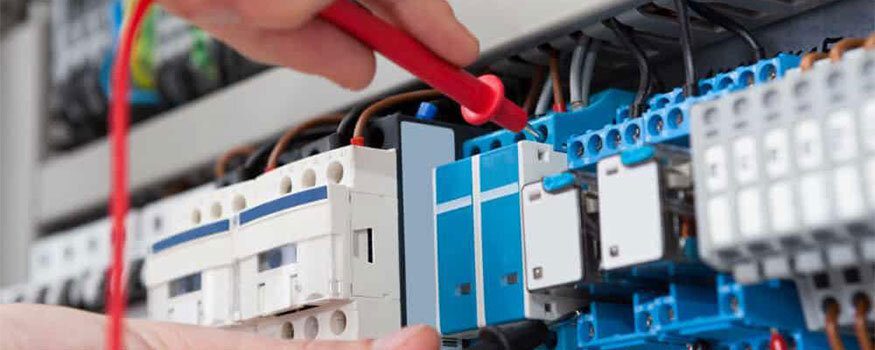 Are you using those moulded case circuit breakers that strictly needs a downtime when doing repairs? Call on a Switchboard/Fusebox Repairs Upgrades Beverly Hills service from Gordon's Powers and our team will assist you to switch to insulated circuit breakers so repairs or maintenance on your switchboards can be done even when the system is live and running. This is particularly convenient for office or commercial settings and homes that cannot afford a power interruption. Our team at Gordon's Powers can handle your switchboard with utmost certainty that any failure will not happen during and after any repair or upgrade work is carried out.
Switchboard Upgrades in Beverly Hills
If you plan to buy a house in Beverly Hills or just moved into another home, the first thing you should consider is the condition of its electrical system which include the wiring, panel board, lighting and more. Gordon's Powers can assist to evaluate your home and can take care of your electrical system. As far as panel boards are a main concern, if the house you are in still uses fuses, then you might want to consider upgrading to a switchboard that uses circuit breakers. Why a need to upgrade? Fuses can only handle the amount of current they are rated for. If those experiences higher current, the fuses trips the circuit or blow up. Circuit breakers, on the other hand, works the same as fuses, the difference is that circuit breakers has a higher rate and can withstand higher amount of current compared to fuses.
Switchboard Repairs in Beverly Hills
Electricity is one of the major necessities of the modern world. In fact, it is one of the busiest factors that aids us in everything we do. Taken for example, your household electricity is heavily consumed by your appliances 24/7. Therefore, it is important that all your electrical components are properly maintained to avoid disruption of service. Should you home or office switchboard fails, just do a phone to your friendly local Gordon's Powers Switchboard/Fusebox Repairs Upgrades Beverly Hills and our switchboard masters will perform a quick test to diagnose which component is faulty and have it replaced with an original spare. Before we leave your premise, we will make sure that your electrical circuit is back to its perfect condition to ensure your safety.
Hot Water Heater Repairs Installation Beverly Hills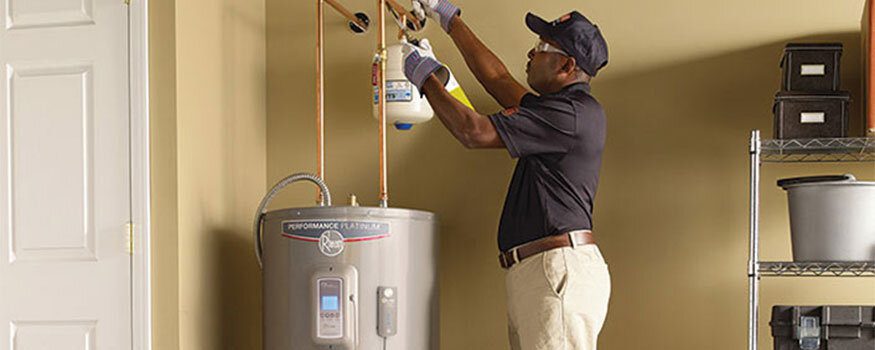 Are you looking for a Hot Water Heater Repairs Installation Beverly Hills service in Sydney whom you can entrust your hot water system? You can rely on Gordon's Powers and its more than a decade of service in the industry. We have fully licensed hot water heater specialists that are qualified to perform repairs, installation and maintenance on any type hot water heater appliances such as:
Electric Hot Water Heater Repairs and Installation
If you own an electric hot water heater and wanted to have it checked by a professional, you can turn to Gordon's Powers Hot Water Heater Repairs Installation Beverly Hills and we can put your worries to rest. We have an excellent record in saving electric hot water heaters that many homeowners have been meaning to replace with a new one even though it had only run for a few years. An electric hot water heater often has problem with the circuit board and its heating elements. It takes an experienced eye to know whether the water heater can still be used for a longer period of time or already needs a replacement. At Gordon's Powers, we wanted our customers to save more on getting the hot water they need using the same hot water heater. Our well-trained repairmen can recover your electric hot water by replacing the faulty components instead of replacing the whole unit.
For electric hot water heater installations, our team can provide you with an honest quote before we begin any work. We have the right tools and equipment to keep our men and our customers free from any electrical shock while doing any repairs and installation.
Gas Hot Water Heater Repairs and Installation
With gas hot water heaters, you are doing the environment a favour. You are likely to save about 50% from your energy costs compared to having electric hot water systems. Gordon's Powers can even double the benefits you can have with tankless gas hot water heaters. Since there are no tanks to keep the warm water and keep it hot, you are likely to get hot water whenever you need it and your gas hot water can heat just the portion of raw water you need. Conventional hot water heaters with storage needed to keep the water warm or hot for its entire operation which draws energy from your electricity.