Level 2 Electrician Sans Souci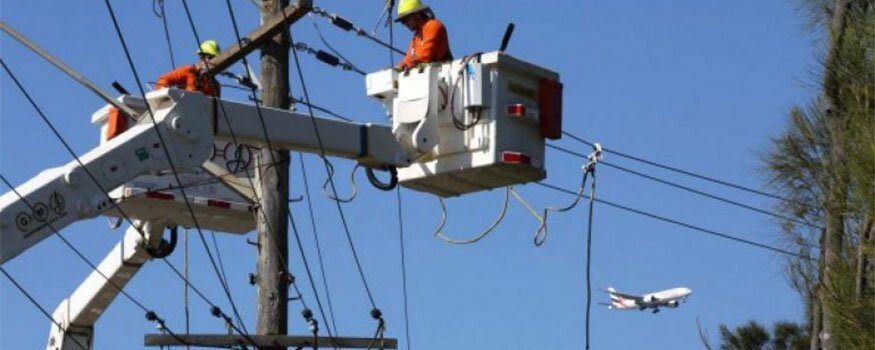 Do you have disconnected lines due to a storm? Have them restored by your prompt Level 2 Electrician Sans Souci from Gordon's Powers. We can provide the best repairs to handle consumer mains repair Sans Souci and get your power back up. Being in the business for more than over ten years, we are highly trusted due to our reliable services. We are licensed to work on Ausgrid and Endeavor Energy. For that, stay assured that your consumer mains are in professional hands.
Our wide array of services are highly dependable. Imagine a service provider that has complete services. We can handle all tasks concerning your mains. Here are some of the following services we offer?
Overhead Service Lines – We are highly skilled in installing overhead services lines for different types of properties. This is a less expensive type of service line. The connection is as easy as connecting cable lines from the mains power poles to the point of attachment. We use the highest quality of UV proof cables to protect your connection. If you have an existing UV damaged consumer mains, we can perform the necessary repair such as increasing the cables' insulation or we can also replace an entire if the damage can no longer be repaired.
Underground Service Lines – The underground service line is preferred by property owners who prefer a hidden line. This is a costly type of service line due to the process needed for installation. Our Level 2 Electrician Sans Souci will perform complete service. We analyze where the lines should be located. The excavations have to be planned thoroughly. We install durable and waterproof cable lines with protective pipes for more protection. These tubes will protect the cables from unintended excavations and other harmful activities or elements. We can also install or replace lines on existing underground pathways.
Power Poles Installations or Replacement – We offer installation and replacement of private power poles for your mains. We have different materials of power poles to install depending on your needs and requirement. This task may take a bit of time. Still, we act on schedule ad assure you of a quick turnaround. We will have your access to the mains as soon as possible.
Gordon's Powers can organise the following work for you, no hassle required:
Fuse equipment repair and replacement
UV Damage defective notice repairs
Installation of underground consumers mains both single and three phase systems 24 hrs
Off-peak relay installation and associated metering equipment
Repair of single and three phase consumers mains 24hrs
Point of Attachment relocated or repairs
Electricity system capacity extension and upgrades
Electricity metering equipment installation
Connection of your mains service lines to the local electricity network
Disconnection of your mains service lines from the network for minor repairs
Permanent disconnection of your mains service lines for building demolition
Private power pole and underground pillar installation, replacement and removal
Upgrade your existing service from single to three phase or just increase the supply capacity for extra load requirements
Connect your mains service lines to the network and energise your installation.
Emergency Electrician Sans Souci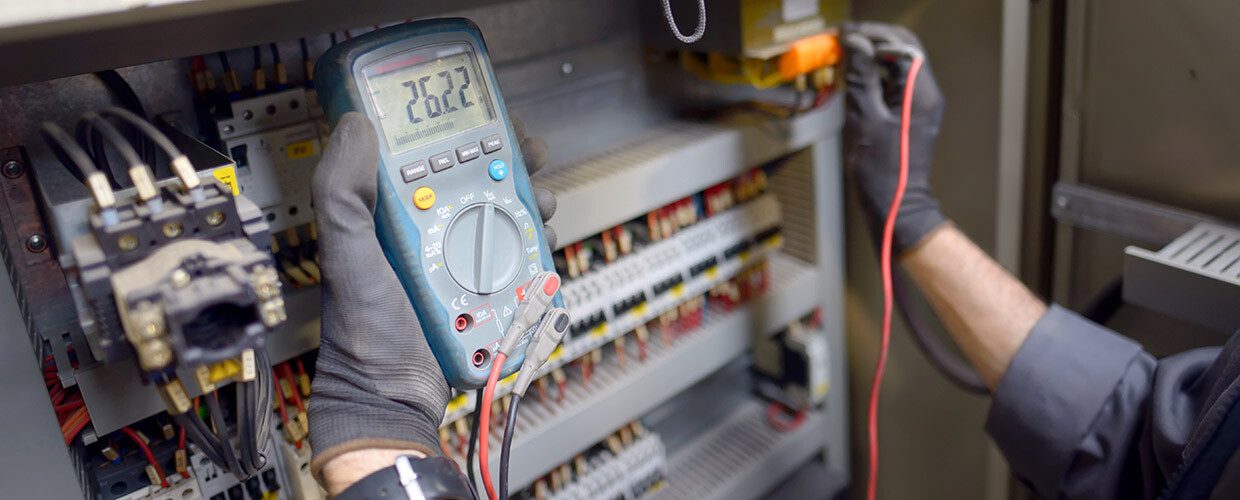 Is there something wrong with your property's smoke alarm system? Have your emergency electrician Sans Souci fix the problem to get your safety back in no time. Everyone can't afford to experience any electrical issue that is a cause of inconvenience and even a threat to your safety.
Why is it important to have a fast team of emergency electrician Sans Souci?
Electrical emergencies may take place anytime and anywhere in your property. Some property owners may not have paid very good attention to small electrical issues that have become more serious over time. These will lead to worse problems.
The following are some signs that trigger an electrical emergency:
Flickering on Light Bulbs and Appliance Lights – Lights flickering are commonly caused by loose wires. Some property owners ignore this kind of situation. However, little they know, this type of issue is also a cause of house fires. Always have your local emergency electrician Sans Souci to attend to the problem. We will check your wirings and perform repairs or wire replacement for old wires. This will solve the issue. On the other hand, if flickering is also present on appliance lights, an overloading or insufficient power is a possible cause. Our team will perform immediate checking of your lines and fusebox to make sure of the cause. Once we know the underlying cause, we immediately conduct the repairs or upgrades to avoid serious damage and harm.
Cracked/Broken/Loose Outlets – Some properties may have broken outlets wherein there is a crack on the outlet cover. The outlet cover serves as a protective covering to hide the outlet body. With a broken or damaged cover, the parts that have power electrical capacity can cause electrocution once being touched. Therefore, the damaged covers always have to be replaced. Moreover, an exposed outlet body can become loose. This can cause short circuit, fire, and damage to property. Repairs on the said issues have to be done only by expert emergency electricians. Never attempt to touch anything to avoid danger and even death due to electrocution.
Gordon's Powers 24/7 emergency electricians can help you solve these issues anytime. We are available for any type of emergency repairs and installations that you may need. We operate round the clock even on holidays. Stay assured that you'll be rescued from electrical distress by the fastest and excellent team in Sans Souci.
Smoke Alarm Installation Sans Souci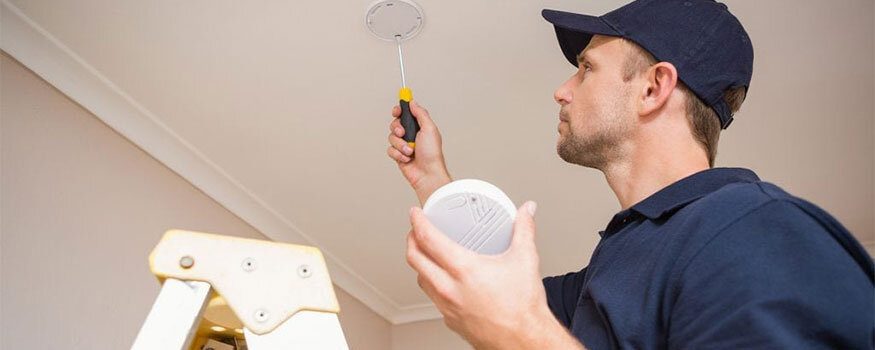 Do you need to have your busted smoke alarms changed? Turn to the best Gordon's Powers Smoke Alarm Installation Sans Souci that can provide you with the best devices that will work in a long-term. No need to change your devices from time to time due to our high-quality and best brands of smoke alarms for installation. Having the greatest knowledge in smoke alarms, we can help you decide on what type of device is perfect for your property.
Gordon's Powers team offer complete smoke alarm services for any type of properties. We perform the following:
Smoke Alarm Installation
– We have the best devices for any type of properties such as Photoelectric Smoke Alarm, Ionized Smoke Alarm, and Dual or Combination Smoke Alarm. These devices have different functions and should be installed in perfect locations. Before we perform an installation, we make sure that your property is evaluated which will help us recommend the type of device you need. We are also skilled in identifying the best locations for the smoke alarms.
Smoke Alarm Repairs
– Some old smoke alarms may begin to experience malfunctions. Stay assured for we are here to perform the necessary repairs needed to restore your devices. Our honest electricians will tell you what you exactly need. If the smoke alarm will only cost you more due to repairs, we will then recommend a replacement.
Smoke Alarm Maintenance
– We can offer property owners a maintenance service to make sure that smoke alarms are still working at their best. We will check the batteries, wirings, and other parts. We can also clean the devices to make the alarm sound profound.
Smoke Alarm Relocation
– Our team can also perform relocation of existing smoke alarms. We will perform careful removal of the smoke alarm and conduct the relocations effectively. Your devices will work as good as new. We can also check for your existing wires and perform replacement if it can cause malfunctions due to old age.
Smoke Alarms are very important devices every property's should possess. Choosing the best team is also important. It is our team that can provide you expert and honest services. We explain our clients the exact services need to be done for their smoke alarm needs. We also offer affordable rates and special offers. Expect no hidden charges for we always provide upfront pricing before we begin every task.
Switchboard/Fusebox Repairs Upgrades Sans Souci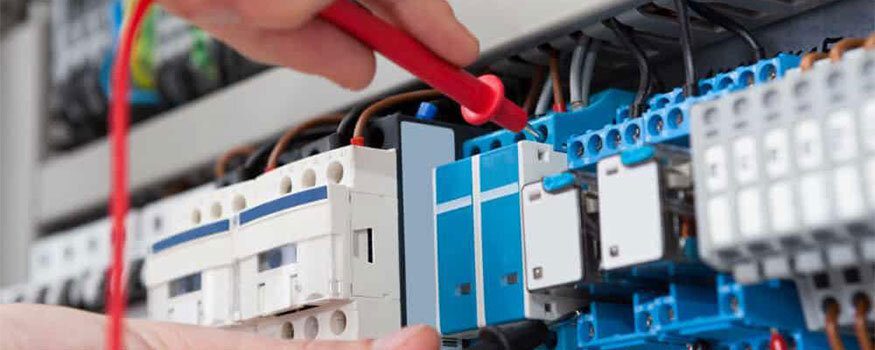 Have a safe Switchboard/Fusebox Repairs Upgrades Sans Souci only from the most reliable team of electricians from Gordon's Powers. As a business that has been offering excellent services for more than 10 years, we have earned the trust of our valued customers making us highly recommended in Sydney, NSW. Rest assured that you'll get excellent and prompt action with our complete services.
Here are a couple of signs of fusebox problems:
No power– In case you have no power in your premise, there could be a problem with your mains power or fusebox. Gordon's Powers will check it, and if the challenge is caused by damage in the fusebox, our team will perform the necessary repair and parts alternative.
Tripped Switches – Switches trip when an abnormal issue in an electrical system occurs. It happens to protect an entire circuit from further damage. However, if the problem frequently takes place, your switches, circuit, and other appliance in use have to be checked to identify the root cause. Leave the job to Gordon's Powers team for an expert job done.
Why do you need a switchboard upgrade?
Many may not know but out-of-date switchboards are highly susceptible to short-circuits. Fuses and other parts of these old units are highly dangerous and can cause fire once an error occurs. Fuses or switches may always trip or blow up which can cause more damage to other parts. Any issue concerning your old fuseboxes should not be handled by yourself. Instead, always have your professional electricians from Gordon's Powers to check the problem.
When you experience frequently tripping fuses and switches, it is time for you to turn to a reliable Switchboard/Fusebox Repairs Upgrades Sans Souci. Remember that old fuseboxes are designed only to handle for low electrical demand. New high powered appliances and units such as washers, heaters, air conditioners, and more can cause easy damage to your fusebox.
With an upgrade, you will be able to have an expanded electrical capacity that comes with more circuits to be installed in your property. There will be individual circuits located in your kitchen, living room, bedroom, and garage. Therefore, you can avoid overloading and frequently tripping switches. The additional circuits will be all brand new. Wires are of high quality.
Hot Water Heater Repairs Installation Sans Souci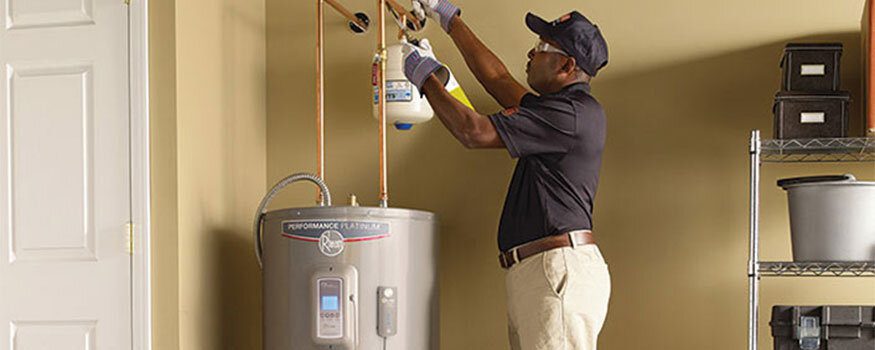 Is your hot water heater producing too hot water? It is best to have an expert Hot Water Heater Repairs Installation Sans Souci. This you can get only from the best team of electricians, Gordon's Powers. We will provide you with complete and high-quality repairs and installations. As a reputable business that has been operating for more than a decade, rest assured that you'll get the right service you need.
Our team expertly handles any type of hot water heater repair. We pay very good attention to your units to identify any underlying problem.
Here are examples of Hot Water Heater Issues:
Broken Thermostat – Thermostats are responsible for controlling and monitoring the hot water level and temperature in a storage tank. Therefore, once this part is broken, your hot water heater can produce indifferent hot water temperature. Water may be too hot or there would be no hot water at all. Our team will check the problem expertly. We will try our best to repair your thermostats. However, if repair is impossible, we can replace them with more reliable ones. We can also extend additional knowledge on how to properly use your thermostats to avoid damage in the future.
Damaged Heating Elements – Elements of coils are responsible for heating water. If these are damaged, no hot water will be produced by your unit. This issue needs only replacement since damaged elements are irreparable. We will conduct replacement of the damaged part using high quality and compatible ones.
Disconnected Lines – Hot water heaters that are electric powered have to be checked from time to time whether lines are good and there are no disconnections at all. Disconnections will cause your hot water heaters to malfunctions and get more damage. Our team can check your lines and make sure that they are connected properly. We will rewire your units if existing wires are of bad quality.
We also provide the best brands of hot water heaters for your properties such as:
– Electric Storage Hot Water Heater
– Gas Storage Hot Water Heater
– Electric Tankless Hot Water Heater
– Gas Tankless Hot Water Heater
– Hybrid Hot Water Heater
– Solar Hot Water Heater
These types of hot water heaters work differently. Every function has to match a property's need or demand of hot water. No worries for our team will assist you in choosing the best and leave the rest to us.