Level 2 Electrician Bexley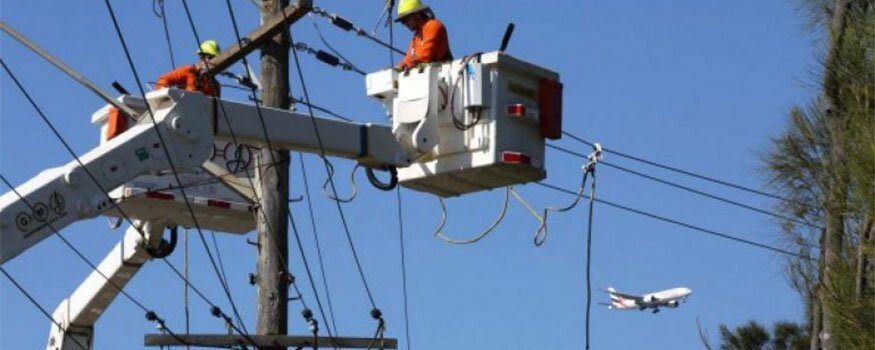 Is your Point of Attachment damaged by a severe weather?
Book an appointment with Gordon's Powers Level 2 Electrician Bexley and we will fix it within the same day, rain or shine. At Gordon's Powers, we know how stressful it is when the power is out. As your friendly Level 2 electricians, we will help you get back on your normal household routine. We will take care of your POA without requiring any work from you. To fix the problem, we may disconnect your power connection, perform the repair or replacement work and reconnect your power.
Any level 2 electrical works is a critical job to execute and must only be performed by an authorised and licensed Level 2 electrician. Gordon's Powers only dispatches certified Level 2 Electrician Bexley to operate on your consumer mains to make sure that every booked projects or requests are carried out properly.
How it works?
Hiring Gordon's Powers'  team of reliable Level 2 Electrician Bexley is easy. Have your level 2 electrical concerns done in these 3 simple steps:
Book your appointment – Call our friendly number and be assisted by our Level 2 Electrician Bexley.
Get your FREE quote– Gordon's Powers team will come over to your place for a Free estimate and quotation. We will give you the upfront price.
Confirm the start and end of work – Once everything is agreed, just confirm when can we start the work and verify our job well done.
If you need an urgent assistance with UV Damage Consumer Mains in Bexley, you no longer have to wait for days until it is fixed. You can request for an assistance with Gordon's Powers and we will immediately rectify all your UV damaged cables at a budget-friendly rate. We never wanted to keep our customers waiting. Therefore, as soon as you receive a UV defect notice from either Endeavour Energy or Ausgrid networks, arrange an appointment with us and our Level 2 Electrician Bexley will come over and provide proper insulation of the affect power line.
In cases of Consumer Mains Repairs Bexley, our team has no problem handling any type of electrical trouble, big or small. Our Level 2 Electrician Bexley can sort any issues with consumer mains for both domestic and commercial settings. From the repairs of fuse equipment to disconnecting your power mains to give way of any consumer mains repairs, Gordon's Powers is your household name in getting things done in and around your premise.
Gordon's Powers can organise the following work for you, no hassle required:
Fuse equipment repair and replacement
UV Damage defective notice repairs
Installation of underground consumers mains both single and three phase systems 24 hrs
Off peak relay installation and associated metering equipment
Repair of single and three phase consumers mains 24hrs
Point of Attachment relocated or repairs
Electricity system capacity extension and upgrades
Electricity metering equipment installation
Connection of your mains service lines to the local electricity network
Disconnection of your mains service lines from the network for minor repairs
Permanent disconnection of your mains service lines for building demolition
Private power pole and underground pillar installation, replacement and removal
Upgrade your existing service from single to three phase or just increase the supply capacity for extra load requirements
Connect your mains service lines to the network and energise your installation.
Emergency Electrician Bexley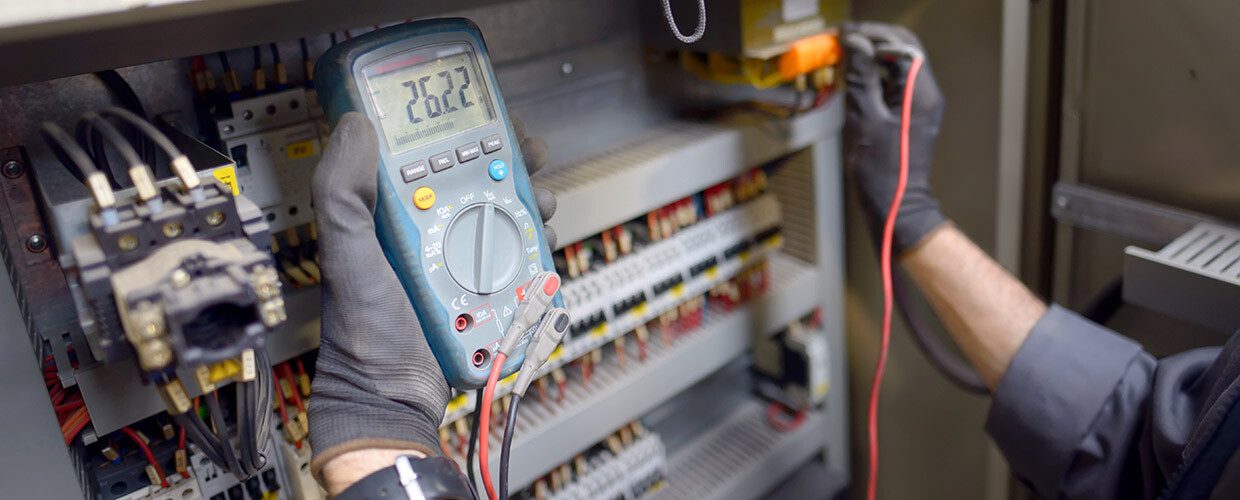 Has an electrical fire erupted in one of your rooms? Quickly grab your phone and dial Gordon's Powers Emergency Electrician Bexley to help put out the fire properly.  Although smoke detectors can go off a few seconds or minutes of detecting a smouldering smoke, your next action is important. Distinguishing an electrical fire using water is a big NO. It is better to seek help from professionals rather than acting by impulse. By the minute you call Gordon's Powers, you can expect that help is already on the way!
Gordon's Powers has been in the rescue line for any type of electrical emergency in Bexley. As a family business, we care deeply about our customers' safety. We treat everyone in Bexley like how we treat our friends and family. This is one of the reasons why our electrical operations in Bexley has been extended to full 24/7 service over the past 10 years.
It is hard to identify and predict when an electrical emergency is going to happen. However, given a watchful eye, you will likely see some signs of a potential electrical trouble like the ones below:
Cables and wirings hot to touch
If you find out that one or more of your cable lines are getting hot or very hot to touch, call a professional as soon as possible. This could be a short circuit problem and the danger of getting electrocuted or a start of an electrical fire is very possible. Since we are local to Bexley, we can arrive to your premise fast and inspect 100% of your wirings to confirm that all your electrical circuits are free from damages. Do not feel confident that even if you do not see any sparking cable, everything is fine. Home wirings crawl behind walls, ceilings and floors. Our team can conduct a complete fault-finding test to make sure no open or short circuit is left behind.
Frequently tripping circuits
When your circuits are frequenting tripping, there is a big chance that you are already overloading your circuits by adding more appliances. Overloaded circuits also manifests through hot cablings and wirings (as discussed above). Gordon's Powers can offer you a smart solution on how to resolve these issues. Just give us a call and we will respond on your first call.
Smoke Alarm Installation Bexley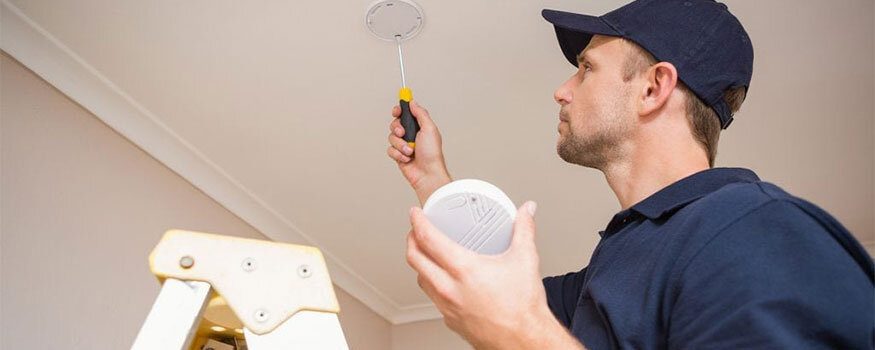 Are you looking for a Smoke Alarm Installation Bexley that can assist you secure your elders' safety from the dangers of fire? If you are no longer living with your parents who are already aged, you can help protect them from home fires even if you are miles away from each other. Gordon's Powers is well trained in installing smoke sensors for persons with hearing impairment and elderly. You can be confident that with our Smoke Alarm Installation Bexley service, your loved ones' homes are in good hands. We will make sure of the following important requirements as set by Fire & Rescue NSW:
For Seniors Fire Safety
For elderly who do not have an immediate access to domestic care, our team at Gordon's Powers is always available to assist them with the following:
SABRE (Smoke Alarm and Battery Replacement) –  Elders who are no longer capable of doing the runs on their homes need a professional to take care of their smoke alarm system. Gordon's Powers will do a frequent inspection of all the smoke detectors and will make certain that all sensors have backup batteries in case there is a power outage.
For Hearing Impaired – Hearing is slightly diminished as a person ages. This is evident on seniors and the only way they will be alarmed of fire is by sense of sight and touch. With Gordon's Powers, our smoke alarm specialists will install flashing strobe lighting and vibrating pad that will be activated as triggered by the smoke alarm.
One of the best ways to save elderly people and those with hearing impairment is to install a technology that can monitor them remotely. Call Gordon's Powers on how we can assist you install a home monitor. A specialised smoke alarm system can save them by appropriately warning them of a fire existence and they can immediately evacuate the place.
WIth regard to the type of smoke alarm system to install within your homes of office, Gordon's Powers are highly rated to have installed hundreds of photoelectric and ionization smoke alarm sensors for the course of over 10 years of our loyal service to the Bexley community.  As your local Smoke Alarm Installation Bexley experts, we are keeping our knowledge of smoke alarm system abreast to keep up with the ever changing ways on how we use electricity and what are other ways that an electrical fire can possibly happen in both residential and commercial settings.
Switchboard/Fusebox Repairs Upgrades Bexley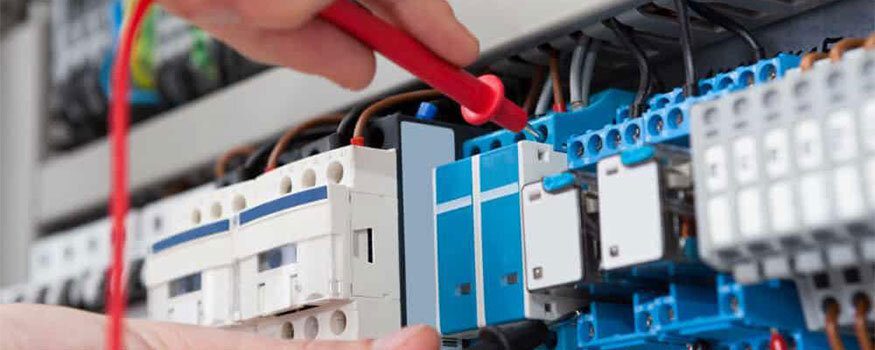 Does your consumer unit have RCBO installed in it? If none, it is time you give Gordon's Powers Switchboard/Fusebox Repairs Upgrades Bexley a call. Why is there a need for RCBO? RCBO stands for Residual Current Circuit Breaker with Overload protection. Unlike typical switchboards, a panel board with RCBO installed gives you an 80% chance of dying from an electrical fire or electrocution caused by blown up circuits, arcing and other switchboard related issues. RCBO devices will automatically turn off the problem circuit to prevent further damage.
Yes, RCDs and RCBOs are getting its recognition in saving lives and property. But when is it really the right time to upgrade? There are signs to encourage you in upgrading your switchboard and below are among the few reasons you should:
Old fuseboxes– First in the list is the use of old fuseboxes. If your house is more than 25 years and no change was done on its electrical wiring, then you are using a fusebox. You will see ceramic fuses that handles all your circuits which is no longer recommended for use today, given the higher current demand of some of the latest appliances and devices that fuses are not rated or designed to handle. Gordon's Powers is more than happy to assist you switch your fusebox to a switchboard. This will guarantee your safety and enable you to use some of the most advanced appliances today without having to blow up your panel board once you use them all at the same time.
No RCDs or RCBOs– Safety switches, circuit breakers and surge protectors constitutes RCDs and RCBOs. These devices are all well-known to detect unusual activity on consumer units and shuts off the power supply at an instant to prevent any damage on your circuit and harm to life. Fuseboxes cannot accommodate these protective devices. If you are also using first generation of switchboard, RCDs may have not been installed yet. Hence, you can make a call to us and our licensed electricians will help install these devices to your switchboard so you will stay protected for a very long time.
Gordon's Powers is a family business that has been in operation for more than 10 years. We are called out mainly for consumer mains issues especially residential switchboard problems. Our repairmen are highly qualified and licensed electricians in Bexley with a comprehensive knowledge in switchboard component installations, repairs and maintenance.
Hot Water Heater Repairs Installation Bexley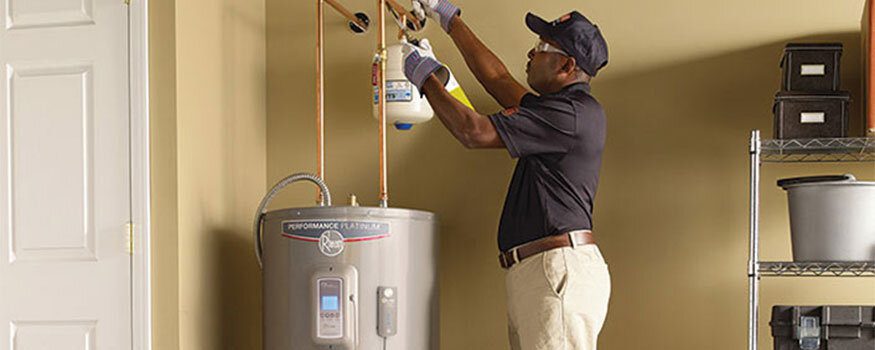 Is your hot water heater more than 10 years old? It is time to get help from Gordon's Powers Hot Water Heater Repairs Installation Bexley. Using an old hot water heater that is already beyond its lifespan will cause you trouble in the near future. It can blow up any time especially when it is poorly maintained or suddenly stopped working and leave you without hot water to use. One of the dangers of using a worn out hot water heater is that you can intake poor quality of hot water because of sediment build up in the tank. To avoid all these inconveniences, let Gordon's Powers guide you through the process of your hot water heater replacement or repair.
Our electrician and master plumbers are often called out for electric and gas hot water heaters which are the common kinds of hot water heaters in Bexley. However, there are other homeowners that see the potential of solar hot water heaters in the preservation of the environment and the ability to save more money spent on electricity.
Below are among the top energy-saving and cost-effective hot waters that is readily available for service by Gordon's Powers Hot Water Heater Repairs Installation Bexley:
Solar Hot Water Heaters By Gordon's Powers
Why energy-saver? Solar hot water heaters uses renewable energy from the sun. WIth the use of solar panels, the energy coming from the sun is converted to electricity which runs the solar hot water system without the need to connect it to your consumer mains. Gordon's Powers' hot water heater experts are certified to install or repair solar hot water heaters. Our team can help evaluate what type of solar panel is suited for your roof-type and we can also install your tank on either the ground level of your home or straight to the attic. Just give us a quick call and our team will come by to do an initial inspection on install points.
Tankless Hot Water Heaters
On-demand or tankless hot water heaters are told to be an expensive form of water heater. This is quite true if it is incorporated as electric hot water heater. Tankless water heater only provides you with hot water whenever you require. No tanks are involved so it draws water directly from your water source and is heated up by the electric water heater which draws high amount of energy to run it. However, if tankless water heater is associated with gas hot water heater, the savings are clearly observed.