Level 2 Electrician Sylvania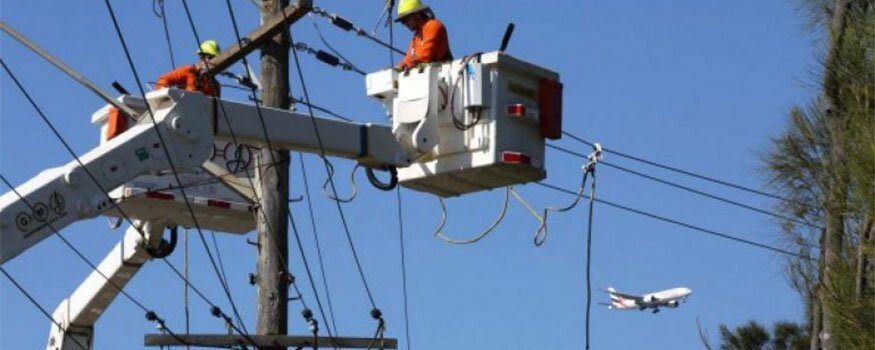 Do you experience issues in your mains and don't know who to call for help? A licensed Level 2 Electrician Sylvania is the right person to call for giving solution to the problem. The best you can turn to is a Gordon's Powers experienced and expert  Level 2 Electrician. For over than a decade of being in the business, Gordon's Powers has produced top and skilled professionals to take in charge of your consumer mains issues.
Electrical issues are complicated matters that should be handled by a professional. Issues in the mains are more complex and advanced, Therefore, DIY repairs would only cause danger. Getting our team to provide you service is the best choice. Our Level 2 Electricians are permitted to operate on Ausgrid and Endeavor Energy. We give you the assurance that every repair or installation is done professionally.
Gordon's Powers Level 2 Electrician Sylvania  are expert in providing the following services:
Consumer Mains Repair Sylvania – Issues in your consumer mains that needs immediate repair are sure to be handled by our team with perfection. Some common problems that we tend to areUV damaged consumer mains, broken lines, damaged meter equipment, and more. Experiencing these problems can cause big inconvenience to every property owner. Our 24/7 Level 2 Electrician Sylvania are highly available for any urgent repair needed.
Overhead and Underground Service Lines Installation
There are 2 types of service lines that property owners can choose from. The overhead and underground work the same and just differ in installation. Some property owners who choose a lower cost of installation prefer the overhead line due to the less labour and time needed for installation. On the other hand, underground lines are preferred due to a more protected line despite its higher cost.
Our Level 2 Electrician Sylvania uses top-quality UV resistant cables to ensure a long lasting overhead connection without worrying of replacements for many years. This helps in cutting down cost for property owners. We perform careful excavation for underground service lines. Using shielded waterproof cables, lines could also be used in the long-term. Before each installation, careful planning is discussed with the client.
Best Consumer Mains Maintenance
To avoid future problems in your service lines, the most meticulous checking is needed to identify the issues properly. Our team is the best in performing the maintenance needed for your consumer mains. With this service, avoid the risks of getting more electrical issues. We promote prevention to help keep your connection in their best state.
Have Gordon's Powers can organise the following work for you, no hassle required:
Fuse equipment repair and replacement
UV Damage defective notice repairs
Installation of underground consumers mains both single and three phase systems 24 hrs
Off-peak relay installation and associated metering equipment
Repair of single and three phase consumers mains 24hrs
Point of Attachment relocated or repairs
Electricity system capacity extension and upgrades
Electricity metering equipment installation
Connection of your mains service lines to the local electricity network
Disconnection of your mains service lines from the network for minor repairs
Permanent disconnection of your mains service lines for building demolition
Private power pole and underground pillar installation, replacement and removal
Upgrade your existing service from single to three phase or just increase the supply capacity for extra load requirements
Connect your mains service lines to the network and energise your installation.
all issues in your mains handled by the best team of Level 2 Electrician Sylvania. Call us now.
Emergency Electrician Sylvania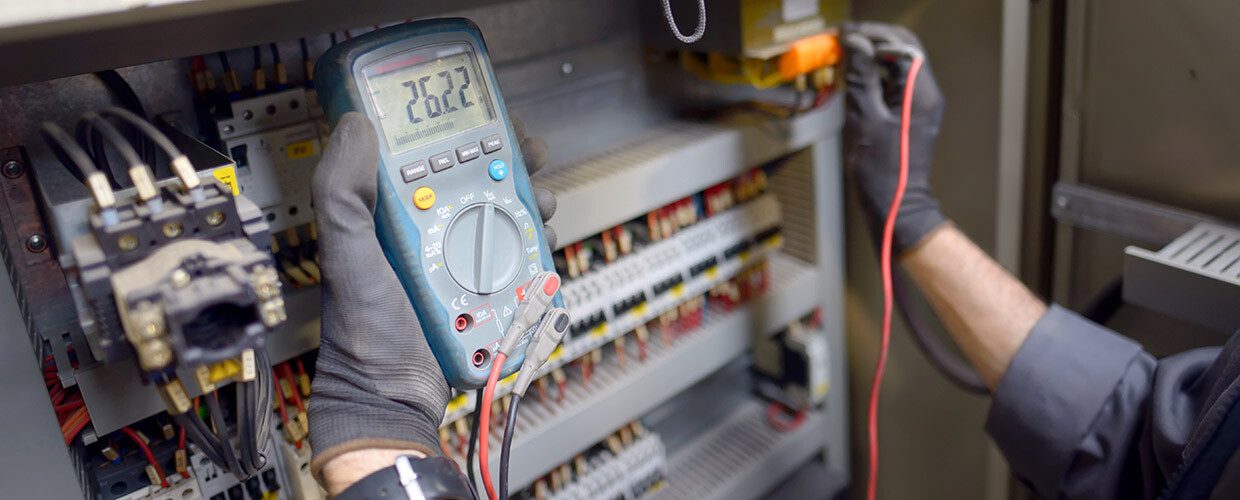 Never put your life and property at risk of any electrical emergency. Have a reliable 24/7 emergency electrician Sylvania to promptly check any potential issue. No worries. You got Gordon's Powers to provide the fastest and best solution needed. As a business operating for more than a decade now, our emergency electricians continue to grow their skills and experience. With our goal to extend the best of help in ensuring safety, many clients were able to get the satisfaction, convenience, and security they need.
We fully get our hands on any electrical emergency promptly and professionally. Moreover, with the use of high-quality materials and equipment, every operation results to perfection.
Tripped Switches and Fuses – Switches and fuses trip due to an electrical problem in any circuit. Tripping protects the circuit and connected appliances from suffering further damage Our emergency electrician Sylvania will identify the source of the issue and perform the necessary repair and prevent the issue from recurring.
Faulty Wirings – This electrical emergency take place in different parts of your electrical system. There may be lines that get broken, exposed, loose, and in contact with water. Any of this issue can cause grave danger such as fire and electrocution. Appliance loose wirings can also cause problems such as short circuit and damage to the appliance itself.
Overloading – Connecting too many appliances in one circuit will result to overloading that may show early signs such as flickering light bulbs and appliance lights. When ignored, the risk of damage to your electrical system and appliances is high. Having seen signs of overloading should alert you to call your local emergency electrician Sylvania to check the problem fast to avoid other risk factors.
Why is Gordon's Powers Emergency Electrician Sylvania best to call?
We have a prompt team to respond to any electrical emergency any time and any day. We can also be of service for you on holidays. We have affordable rates for all of our amazing repairs, parts replacements, and new installations. As the most recommended team of emergency electricians in Sylvania, stay assured that the services you will get are of the highest quality. We always thrive to exceed our client's expectations giving the best satisfaction and protection they need. Call us soon and we will have your electrical emergencies solved in no time.
Smoke Alarm Installation Sylvania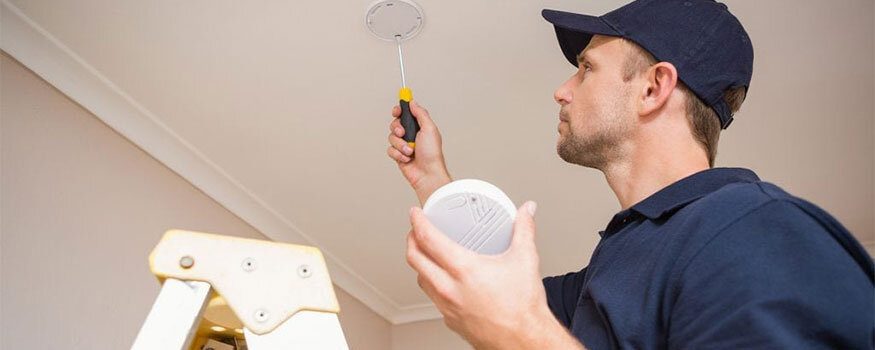 Does your property get the best protection it needs from fire? To level up your safety, turn to Gordon's Powers Smoke Alarm Installation Sylvania for a more reliable smoke alarm system. With our team being the best in performing repairs and installation for over than 10 years, we have built a very good reputation across Sydney. We always meet and even exceed our customer's satisfaction by taking an extra mile on our services.
We aim in providing every home and business the fire safety that will fully protect their families, people, and properties. We offer complete services to ensure its effectivity. The following are the complete services we offer:
Free Consultation and Perfect Evaluation – Our team offers free consultation for your smoke alarm needs. We can perform a thorough evaluation of your property to identify the best type of device that will fit your safety needs. Moreover, we can provide an obligation free quotation to give you an idea of the smoke alarm installation expense.
Excellent Smoke Alarm Repairs – We provide the most efficient and excellent smoke alarm repairs that can absolutely solve your smoke alarm problems and even safe your device from wrecking. Our honest team will tell you what your devices exactly need, and we will perform every single repair efficiently.
Perfect Smoke Alarm Replacement and Relocation – We can perform relocations and replacements of your existing devices. We cover the removal of hardwired devices as well as the relocation of lines. Before the reinstallations, we test your devices and parts to ensure their dependability.
Brand New Smoke Alarm Installation – Gordon's Powers install top-quality and brands smoke alarms. We offer hardwired smoke alarms and battery powered smoke alarms depending on your requirement. Here are the following types smoke alarms that  property owners can choose from:
Photoelectric Smoke Alarm – This type of smoke alarm has high accuracy in detecting smoke from smouldering fires.
Ionization Smoke Alarm – This is best in detecting rapidly growing fires.
Dual Smoke Alarm – The most in-demand type of smoke alarm out in the market which can detect the 2 types of smoke. This is also known as the combination photoelectric and ionization smoke alarm.
Switchboard/Fusebox Repairs Upgrades Sylvania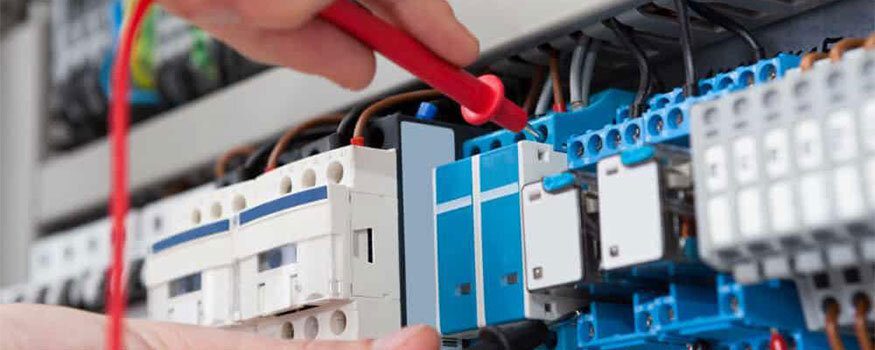 Have additional circuits installed in your electrical system with Gordon's Powers Switchboard/Fusebox Repairs Upgrades Sylvania to avoid a common electrical problem such as overloading. By getting our service, reduce the risk of fire and damage to your property. Being a trusted business for more than 10 years now, Gordon's Powers is proud to have served hundreds of clients in having a reliable switchboard to protect their property's electrical system.
A switchboard/fusebox upgrade is a necessary step to avoid numbers of serious electrical problems and one of them is overloading. It is the most common problem caused by old fuseboxes. Units that are older than 25 years are outdated and can only handle a single circuit. Therefore, if you are a homeowner that uses the typically used appliances such as washers, air conditioners, refrigerators, and water heaters, an old fusebox will only cause you inconvenience by having an old fusebox. For it has a limited capacity, using high powered appliances can result to blown up fuses and damage to appliances.
How can an upgrade improve your electrical use?
An upgrade allows you to have more electrical capacity circuits installed. If you have the oldest type of fusebox, this requires a complete replacement of your electrical wirings as well. This requires thorough planning and careful installation. With our team to handle your upgrade, rest assured that expert and honest services are what you'll get. Every upgrade is done efficiently, on schedule, and in the best way possible. We use only the best quality of materials and equipment to ensure that your upgrades are highly reliable.
Gordon's Powers can handle all types of services you need for your switchboards and fuseboxes. We promptly attend to tripped fuses/switches, faulty safety switches, disconnected wires, and circuit overload. Our prompt repairs will have any issue fixed in a timely manner. We use the highest quality of materials to improve further your fusebox's performance and minimize future electrical problems. We also offer switchboard/fusebox maintenance to keep your units running smoothly. This helps in preventing parts damage due to time to time electrical issues.
Get our reliable and expert services in affordable rates with special offers as well. Getting the right services doesn't need to be expensive with Gordon's Powers.
Hot Water Heater Repairs Installation Sylvania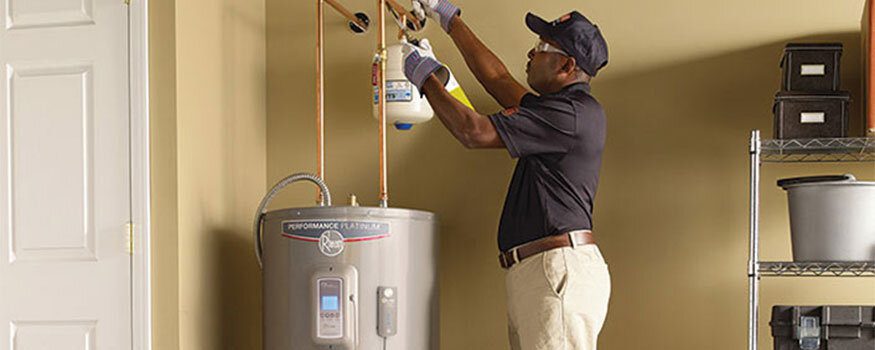 Get the best brands and hot water heater repairs installation Sylvania from the most trusted team, the Gordon's Powers. Our business has been operating for more than 10 years and we continue on providing reliable and excellent services across Sydney for our valued customers. Having the best knowledge and performing intricate fixes made us the most sought for hot water heater service provider.
Gordon's Powers provide complete services you may need for your hot water heater anytime and any day. We can quickly respond to emergency repairs even on holidays. Our team can offer the following services:
Emergency Hot Water Heater Repair – Whenever your hot water heaters need immediate repair specifically on rush hour, we can respond to it quickly to get your units to work again as needed. Beat the cold season by having a reliable source of hot water. Our team will assure of you that convenience with our 24/7 emergency service.
Expert Hot Water Heater Repair and Replacement – With our best knowledge, rest assured that every hot water heater problem will be attended to expertly. Some example of hot water heater problems are broken thermostat, disconnected lines, damaged heating elements, and insufficient power source. Our professional team carefully evaluates every cause of problems and provide the needed repairs and parts replacements.
Excellent Hot Water Heater Installation – We specialise in installing any type of hot water heater. We also provide the best brands of gas, electric, hybrid and solar hot water heater that will meet your satisfaction. Before conducting the installations, we perform intensive checking of the client's requirement to recommend and provide the best type of hot water heater. Furthermore. We identify the best location where your units will installed.
Here are the most common type of hot water heaters:
Electrical Hot Water Heater – A common type of hot water heater that depends on electricity is the on-demand hot water heater. It also powers storage hot water heater. The electric powered hot water heater is preferred due to its ease of use despite of increased power bill.
Gas Hot Water Heater – This is preferred by clients who are looking to cut off from their monthly bill. The gas hot water heater is located in a safe area of a property to avoid damage to the tank as well as explosion.