Level 2 electrician Mortdale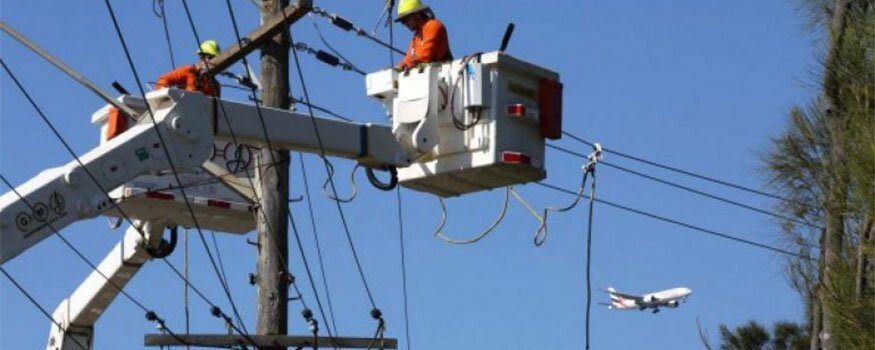 Are you in need of a licensed Level 2 Electrician Mortdale for your property? Have Gordon's Powers team to do any complex repairs and installations for your mains. Be able to increase your family's safety from electrical issues. Gordon's Powers has a team of skilled and fast Level 2 electricians that you can count on.
We are a very well-known company that provides the best services for more than 10 years now. Permitted to work on Ausgrid and Endeavor Energy, your repairs and installations are in safe hands.
Why need a reliable Level 2 Electrician?
Level 2 Electricians Mortdale provides professional permanent solutions on any consumer mains repair Mortdale. Only expert and licensed professional are allowed to work and perform these mains services such as:
Service Upgrades –Your property may have a change of electrical demand. If you are looking to add more appliances for use, your cable lines, meters, and fuseboxes should be upgraded.
Private Lightings – Whether you need lights in your yard connected to the mains, our team is the best to provide the service. With these lighting, you can have an increased safety for your property.
Power Poles – When power poles are damaged, an immediate replacement is needed to secure the connections and avoid danger. Our team can provide the most durable types of power poles and underground pillars for installation. We do the job on schedule and finish in a timely manner.
Overhead Service Repairs and Installations – We perform high-quality connections of your property to the utility pole. The overhead service line is commonly chosen by property owners who want to spend lower compared to a pricey underground service line. We also perform UV damaged consumer mains easily and effectively.
Underground Service Repairs and Installations –We install expert underground service lines from the mains to your property. Providing the complete service, we begin with evaluation of your property and electrical demand. We perform the excavation and we provide the best materials for your service line.
Our team provides 24/7 support for all types of emergency repairs and installation needed for your mains. Your Gordon's Powers Level 2 Electrician Mortdale is the best team you can rely on.
Gordon's Powers can organise the following work for you, no hassle required:
Fuse equipment repair and replacement
UV Damage defective notice repairs
Installation of underground consumers mains both single and three phase systems 24 hrs
Off peak relay installation and associated metering equipment
Repair of single and three phase consumers mains 24hrs
Point of Attachment relocated or repairs
Electricity system capacity extension and upgrades
Electricity metering equipment installation
Connection of your mains service lines to the local electricity network
Disconnection of your mains service lines from the network for minor repairs
Permanent disconnection of your mains service lines for building demolition
Private power pole and underground pillar installation, replacement and removal
Upgrade your existing service from single to three phase or just increase the supply capacity for extra load requirements
Connect your mains service lines to the network and energise your installation.
Emergency Electrician Mortdale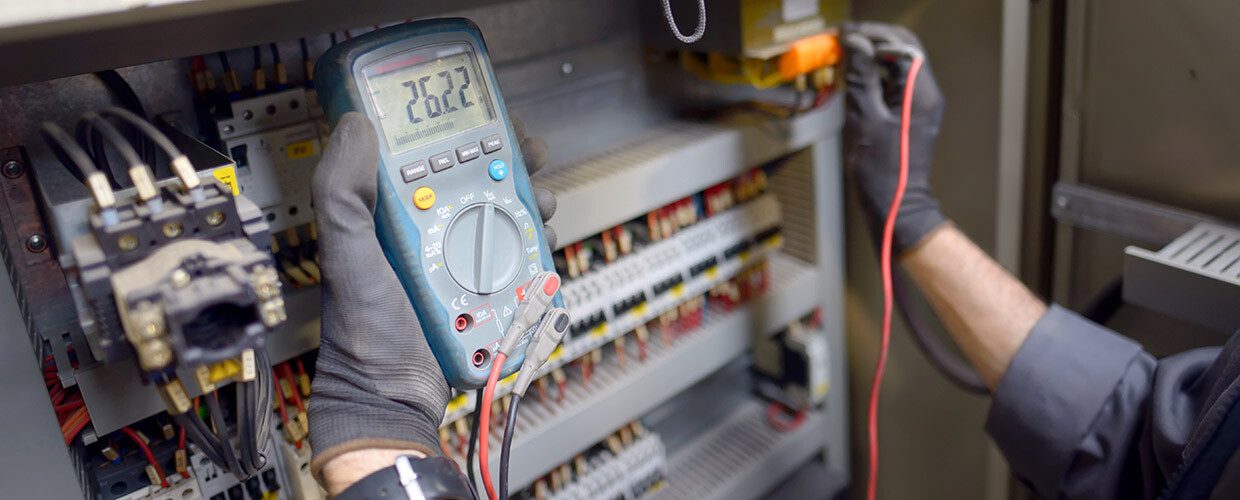 Are you experiencing too much electrical issues and don't know who to call? Rely on fast emergency electrician Mortdale from Gordon's Powers to handle all types of electrical emergencies present in your property. We are a highly reputable business that has been operating for over than 10 years already. We are highly recommended Sydney due to our 24/7 availability and expert services. We can take care of big to small types of emergency repairs and installations. We aim on extending the best of help in providing safety to our valued clients in Mortdale.
Electrical Emergency is a serious matter that needs utmost attention. Call your emergency electrician when you experience these signs:
Burnt smells or smoke – Many wirings are hidden behind walls and will be impossible to see whether they are undergoing an issue, A simple sign of electrical issue in these areas is a burnt electrical smell. Some wires may be overheating that is caused by high electrical slow which can result to short circuit or fire. Make sure to shut down your main switch with a protective glove and call your emergency electrician to solve the issue. Our team will take a very good look of your wirings and perform necessary repair and wire replacement.
Flickering lights – Flickering can be commonly seen on light bulbs. However, if the sign is present on appliance lights as well, call your local Gordon's Powers emergency electrician Mortdale to check for possible overloading issue or loose wiring. These matters have to be checked immediately to avoid the worse cases to happen such as damage to appliances, circuits, and even fire.
Damaged or open wires – Electrical wirings get damaged or worn out due to quality and time of use If your wirings are older than 10 years, it is best to have them checked. This may help to avoid short circuit from taking place. Appliances wires are also prone to such damages. More importantly, security and alarm systems wirings should be paid very good attention. When you see this sign, call your local emergency electrician to fix the problem.
Gordon's Powers never fail on providing fast action to our valued clients in need of emergency services. Our team is available 24/7 for all emergency repairs. We are also available during the holidays. Rest assured that you will be assisted even in the middle of a bust day.
Smoke Alarm Installation Mortdale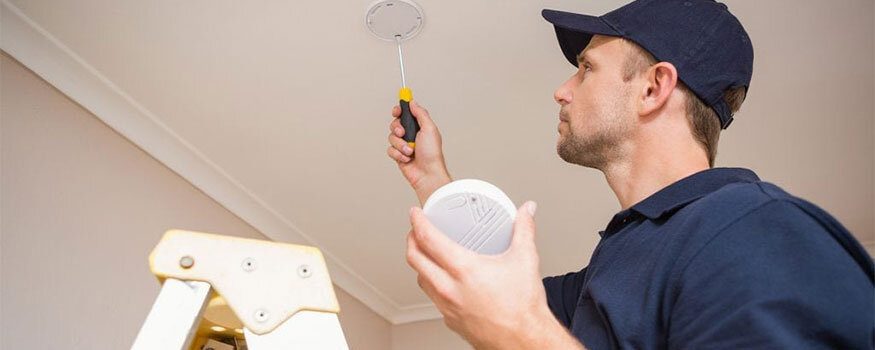 Never allow fire to harm your family and property. Get a smoke alarm installation Mortdale now to increase your fire safety. With fire being prevalent across the globe, your desire to prevent the situation from happening should be levelled up. Only Gordon's Powers team can help you get that safety from a reliable smoke alarm.
Different types of properties require excellent smoke alarm systems. No worries for our team install for the following:
Business Areas – Be able to protect your business with our skills and recommendations. We have the highest types of advanced smoke alarms to choose from. We can install an interconnectable smoke alarm system for properties with larger areas. The smoke alarms will be located in all corners of the property and are connected to a network. If a single alarm goes off, the rest of the alarms will be triggered as well. This helps all occupants be warned of the situation and allows ample time for evacuation.
Residences – We install smoke alarms for big to small homes. We can recommend the type of smoke alarm according to the property's structure. If property owners have a number limit of devices to be installed, we can designate the device's locations where they are best located.
Why get Gordon's Powers Smoke Alarm Installation Mortdale?
Gordon's Powers has the best skills in performing Smoke Alarm Installation Mortdale.  We also offer repairs for all types of smoke alarm issues such as no sound, broken sensor, loose wiring, chirping sound, poor battery, false alarm, and more. We are equipped with the highest quality of material and tools to use. We can provide emergency repairs in case your smoke alarms have some issues that need to be resolved immediately.
Here are different types of smoke alarms:
Photoelectric Smoke Alarm
Ionized Smoke Alarm
Dual Smoke Alarm
These three smoke alarms have different functions. The photoelectric is best in detecting slow smouldering fires and the ionized smoke alarm can effectively detect fast-growing fires. At last, the dual smoke alarm functions to detect both type of fires. This has been in demand to many property owners due to its function. Our team is expert in identifying what types of device to use and where to install them. Gordon's Powers is your best smoke alarm installation Mortdale service in Sydney.
Switchboard/Fusebox Repairs Upgrades Mortdale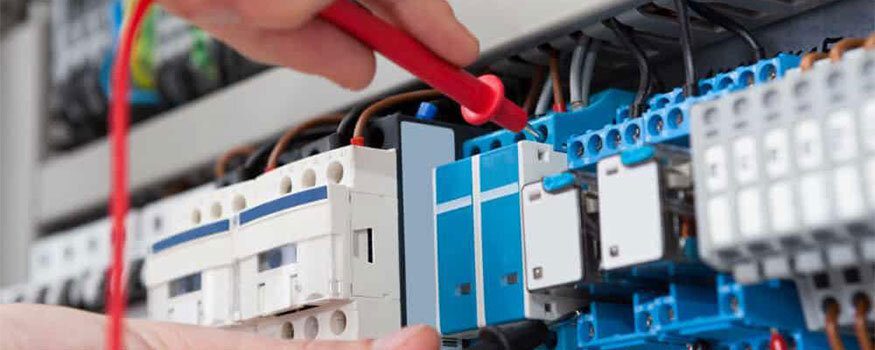 Do you have advanced appliances? If so, it is best for you to turn to Gordon's Powers Switchboard/Fusebox Repairs Upgrades Mortdale to allow your appliances to work smoothly. Gordon's Powers has expert services that will help your switchboxes be in their best state. Rest assured that all repairs and upgrades are of highest quality.
Gordon's Powers has been in the business for more than 10 years and we continue to extend services that promotes safety. Giving your fuseboxes importance will help reduce many electrical issues.
What is a Fusebox and how does it work?
A fusebox is an important part of your electrical system. It controls your circuit and protects your electrical system from damage due to any electrical issue It consists fuses with an amperage compatible with your electrical demand. If your fusebox doesn't work the way it should, it may pose serious danger such as electrocution and fire. For this, it best to have it checked by an expert team from Gordon's Powers. We will perform the best Switchboard/Fusebox Repairs Upgrades Mortdale.
What can Gordon's Powers offer?
Switchboard/Fusebox Upgrades – If you see signs of electrical issues concerning your fuseboxes such as tripped fuses, tripped switches, overloading, and flickering lights, you need to alert your local team to perform immediate repair or parts replacement. If the issue keeps on recurring, we will have to recommend an upgrade to avoid then same issues. The upgrade will allow you to have an expanded capacity. There would be additional circuits. Therefore, connecting your appliances to the same circuit will be avoided. Thus, overloading will never be a problem.
Switchboard/Fusebox Repairs – When you signs of fusebox problems, never attempt to handle the issue in your own.  Always call our team to promptly check the situation for your safety. Some common faults in your fuseboxes are blown up fuses and damaged elements. Whenever a serious issue occurs in your electrical system, fuses blow up as well surrounding parts. This matter has to be responded to quickly. Our team will be right with you to perform excellent repairs using only the best materials and tools.
Fixing the switchboard requires great knowledge and skills. Never attempt on performing DIY repairs to avoid fatal situations. It is best to call your 24/7 Electrician from Gordon's Powers to check your fusebox/switchboard.
Hot Water Heater Repairs Mortdale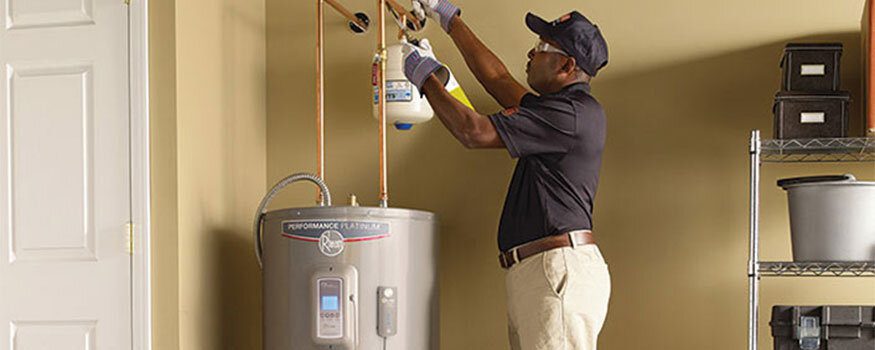 Is your hot water heater giving you a hard time? Have an expert Hot Water Heater Repairs Mortdale done. Your skilled and certified electricians will provide you with the most reliable hot water heating system. With over than 10 years in the business, rest assured that you'll get only the highest quality of hot water heaters as well as services.
Having the highest knowledge in hot water heaters, we are the best to provide all types of hot water services for you to have a stable source of hot water anytime especially on rush hours.
Here are Hot water heater repairs Mortdale handled by Gordon's Powers:
Hot water heater pressure relief valve repair – A pressure relief valve is an important part of the water heater for it controls and indicates the hot water's pressure level. With this being broken or damaged may cause the water heater to blow up. If the valve only had sediments in it, a repair will do. However, if it is broken, a replacement is the solution to the problem.
Damaged Heating Elements Replacement – If the water heaters' elements have gone bad, the water heater won't work in any other way. We test the elements if they still work. If not, the elements have to be replaced to get the heater working again.
Check these signs of hot water heater problems to prevent further damage:
Not enough temperature – If your hot water heater is not producing the correct temperature of hot water, this means that the heating elements are close to damage.
No hot water – This issue has a couple of reasons such as disconnected line, insufficient power source, and totally damaged heating elements. It is important to call your local electricians to have it checked. If the problem is loose wiring, it may result to short circuit.
Water too hot – A broken thermostat can cause your hot water heaters to produce too hot water. Thermostats get broken due to improper use and other elements. This part has to be replaced immediately to get your hot water heaters work again. We make sure that we produce the best and compatible parts for your units.
Whenever something goes wrong with your Hot Water Heater, count on your local Gordon's Powers electrician, and we will provide you excellent Hot Water Heater Repairs and Installations Mortdale.