Level 2 Electrician Blakehurst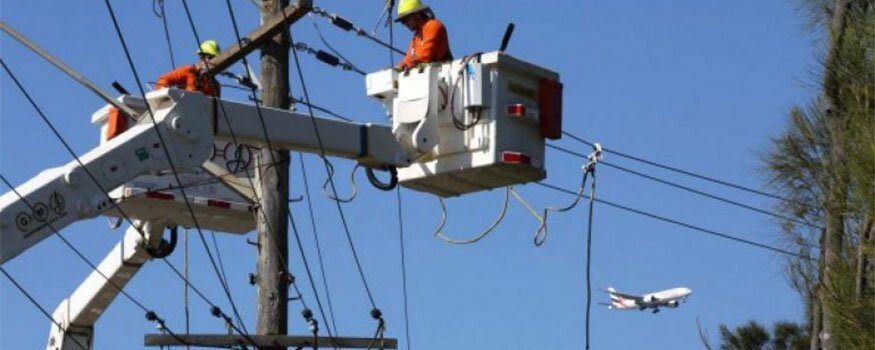 Are you working on getting your electricity capacity increased to support more appliances for your home? Have a Level 2 Electrician Blakehurst to assist you and Gordon's Powers will provide you the best and licensed Level 2 electricians in Sydney will full coverage on Blakehurst and nearby areas. Any capacity extension and upgrades are well-taken cared by Gordon's Powers and you are assured to enjoy your new electrical supply within the same day.
Upgrade of Single Phase to Three Phase Mains by Gordon's Powers
Homeowners and business proprietors in Blakehurst who are looking for a Level 2 Electrician Blakehurst to assist them of their mains service always check with Gordon's Powers to confirm if their request can be made possible. At all times, our team of Level 2 electricians are able to deliver their three phase mains without any issues and all operations remains in top condition without having to go through another series of evaluation. Our tremendous team performance is backed with over a decade of intensive Level 2 electrical service in and out of Blakehurst.
Promptly Accomplish Consumer Mains Repairs Blakehurst
Gordon's Powers has a high familiarity on the structure and design of all consumer mains lines in Blakehurst. With any trouble on your consumer unit, you know we can be reached any time. Our number stays open so you will have the convenience of asking for an immediate assistance on any urgent repairs or replacements on your meter, fuse equipment, point of attachment, mains service lines, overhead and underground mains and more.
We know how time is important and we value your time. Our Level 2 Electrician Blakehurst are consistent in delivering an excellent work even under time pressure. We can carry out any category 2 electrical work efficiently and finish on or before the timeframe so we can restore your power back to normal. Our fast service is made possible by our state-of-the-art electrical tools and equipment. Plus, all our materials and spare components are of the finest mark manufactured by trusted Australian and international makers in the electrical industry.
UV Damage Consumer Mains in Blakehurst
If you have any problems with your consumer mains including UV Damage Consumer Mains in Blakehurst, all you need to do is just call Gordon's Powers. We will have it fixed for you all within the same day.
Gordon's Powers can organise the following work for you, no hassle required:
Fuse equipment repair and replacement
UV Damage defective notice repairs
Installation of underground consumers mains both single and three phase systems 24 hrs
Off peak relay installation and associated metering equipment
Repair of single and three phase consumers mains 24hrs
Point of Attachment relocated or repairs
Electricity system capacity extension and upgrades
Electricity metering equipment installation
Connection of your mains service lines to the local electricity network
Disconnection of your mains service lines from the network for minor repairs
Permanent disconnection of your mains service lines for building demolition
Private power pole and underground pillar installation, replacement and removal
Upgrade your existing service from single to three phase or just increase the supply capacity for extra load requirements
Connect your mains service lines to the network and energise your installation.
Emergency Electrician Blakehurst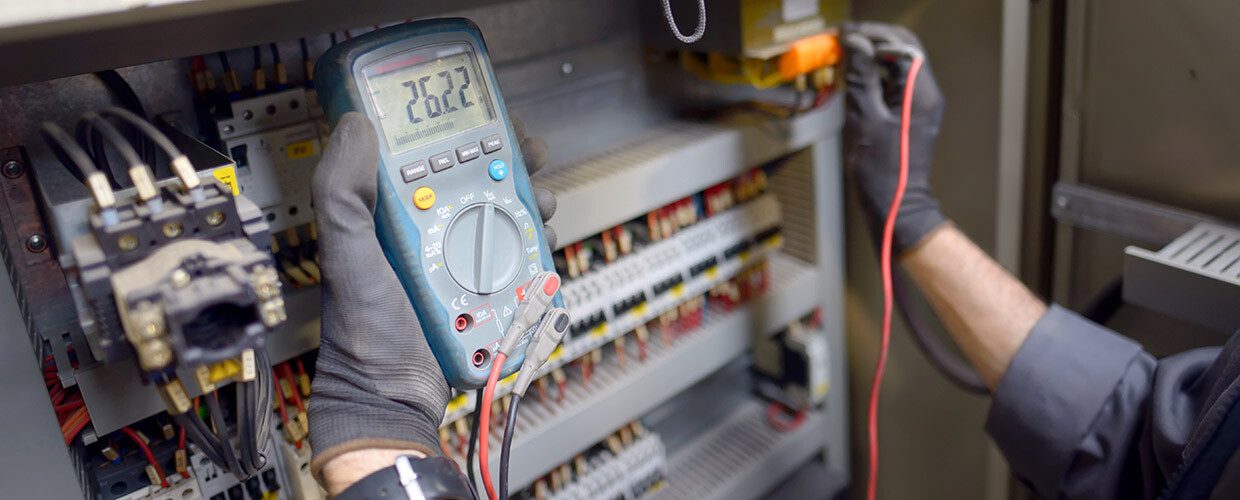 Do you need an assistance from an Emergency Electrician Blakehurst to manage all your electrical crisis scenarios in a quick manner? With Gordon's Powers, we carry out instant rescue to property owners by helping them deal with their electric difficulties once and for all. Even business owners also come to us to make partnership and avail of our affordable 24-hour Emergency Electrician Blakehurst so they can have a team to call any moment a need for an emergency electrician arises.
Residential Emergency Electrician Blakehurst
For more than a decade of loyal service to Blakehurst, all our customers are extremely satisfied with every electrical undertaking we perform to make sure their family and property are safe from the dangers electrical fire and electrocution. Our emergency response operations have actually saved many lives and residential properties. In most occasions, any manifestation of an electrical issue are often disregarded and constantly trigger an electrical fault. Limited to no knowledge on how your electrical system works will not get you anywhere in fixing anything, instead you might end up dealing with the effects of a poorly attended electrical emergency.
You do not have to suffer an electrical mishap. Gordon's Powers Emergency Electrician Blakehurst is your local master electricians that can best handle the problem rather than rectifying the issue yourself. Below are the common signs of an electrical emergency that you can look out for:
Electrical smell– When there is smoke, there is fire! Yes, this is mostly true. For home fires, smouldering fires caused by electrical faults are the ones that are hard to detect. Once you smell a burning electrical wire, find where it is coming from. If it is from an appliance, unplug it right away. If you are unable to locate the smell, it could be on your wirings. Immediately call Gordon's Powers and we will arrive in minutes to trace it and rectify the problem and restore the damaged wirings. You may also call 000 for Australia emergency number to attend to widespread home fire.
Sparking powerpoints– Powerpoints are one of the busiest component of your electrical system. If you notice that it sparks when you plug an appliance or device, a short circuit, loose wire or a worn out insulation on cablings are the reasons. May not always happen, moisture or water coming in contact behind the sockets are also a problem. Contact Gordon's Powers and our team will fix your powerpoint issues before you suffer electrocution or burns.
Smoke Alarm Installation Blakehurst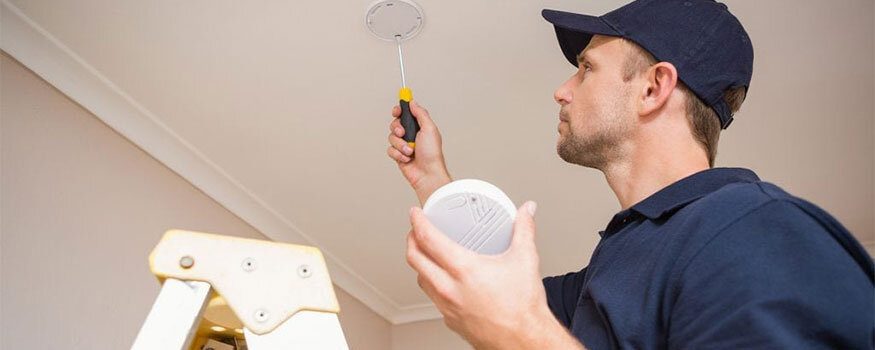 Do you need a Smoke Alarm Installation Blakehurst service to confirm if your smoke alarm system is properly installed or not? When summer comes, it can also mean that fire months are also coming at hand. Fire, whether electrical or not, is likely to happen during hot seasons where heat can even warm up the temperature in and outside your homes. Wirings, especially on older homes can easily heat up and ignite fire. To combat the threats of home fires, increase the safety of your homes and loved ones by installing a properly working smoke alarm system. To achieve this, you can rely on Gordon's Powers' competitive skills in installing all sorts of smoke alarms such as:
Photoelectric Smoke Alarms
This type of smoke sensor is setup to help detect slow smouldering fire that is very hard to find. Once one of the sensors detect the smouldering smoke, it sends of an alarm and triggers the sound to caution everyone to vacate the house because of a fire existence. Smouldering fire are said to be the deadliest type of home fire and a lot of lives has perished because of undetection. Hence, a law has been passed and approved by Standards Australia regarding the strict installation of Photoelectric smoke alarms over other smoke detectors. Gordon's Powers can supply you and install photoelectric smoke alarms for your homes in Blakehurst.
Interconnectable Smoke Alarms
One of the requirements in the installation of smoke alarms in Australia today is to set all sensors interconnected to one another. The installation of this kind of smoke alarm mechanism is strongly advised on residential properties, flats, apartments with more than one-storey. Interconnection of smoke alarms is also equally relevant on commercial settings. If you own an office building, it is you responsibility to install smoke alarms and have it interconnected together to send of an alert to all levels of the building as early warning for evacuation.  Gordon's Powers Smoke Alarm Installation Blakehurst will assist you with your smoke alarm system for both residential and commercial.
Ionised Smoke Alarms
If you want to have a total smoke alarm solution that can detect fast flaming fires, call Gordon's Powers and we will install ionisation smoke detectors along with your photoelectric sensors.  Every sensor will be tested and backed up with new lithium batteries to keep it active even when the power is out.
Switchboard/Fusebox Repairs Upgrades Blakehurst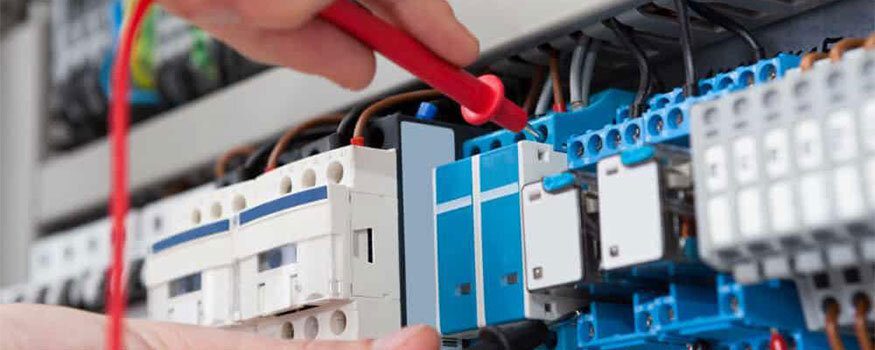 Do you have an idea on how to maintain and care for your home switchboard? A Switchboard/Fusebox Repairs Upgrades Blakehurst at Gordon's Powers can provide you with the basic steps on how to keep your switchboard functioning at its best while ensuring that it will last up to 10 years from its installation time. A switchboard is the core of your electrical system and is responsible in the distribution of electricity to all circuits and powerpoints within your homes. It also has the busiest job and it never rests, 24/7. Therefore, keeping it at optimal state is important. Failure to keep an eye on your switchboard for years can give you an electrical emergency without warning.
With Gordon's Powers, we will guide on the below simple tips you can follow to keep you secured from any electrical troubles associated with switchboard faults:
Set frequent maintenance checks– Maintenance always works on just about everything. If you want to save on costs of replacing your switchboard before its maturity, Gordon's Powers can set up a frequent check on your switchboard that is convenient for you. We will conduct a complete fault-finding test to confirm if there are any components that are starting to wear and if rewiring is needed, we will do it right away. Our team will keep your panel boards as tidy as possible to keep proper air circulation inside and eliminate loose wirings.
Repair and replace faulty components right away– Damaged components should be replaced as soon as it is learned. It can affect other electrical components inside the switchboard and will create more problem. After any inspection, you will have all faulty parts repaired and replaced by Gordon's Powers Switchboard/Fusebox Repairs Upgrades Blakehurst.
Upgrade old fuseboxes– One of the most asked questions about panel boards is when is it the right time to upgrade? If you are still using an old fusebox with ceramic fuses for each of your electrical circuit, the answer is yes. If you are using an outdated switchboard that no longer support newer appliances, then it is time to upgrade to one of the latest switchboards that can support higher rated appliances and equipment for your home. Gordon's Powers Switchboard/Fusebox Repairs Upgrades Blakehurst will complete your switchboard upgrade within the same day and ensure that the appropriate safety switch, circuit breakers and surge protectors are installed.
Hot Water Heater Repairs Installation Blakehurst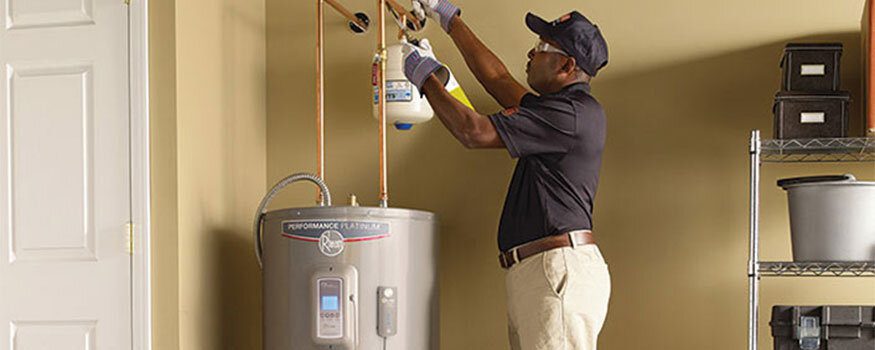 Do you want to know if it is time to replace your hot water heater? Know what Gordon's Powers Hot Water Heater Repairs Installation Blakehurst has to advise you by booking an appointment with us. We are your local hot water heater experts that can give you the best and honest advice. We have more than 10 years of excellent service in Blakehurst with a good number of loyal customers that have the finest hot water installations in Blakehurst.
When to replace your hot water heater?
A traditional storage hot water heater has a lifespan of 7 to 10 years. If it exceeds that timeframe, it is expected to fail and produce non-quality hot water. You can refer to the following 2 major signs to know if your water heater already needs replacement or can still be repaired:
Sediment and scale buildup– Water sediments settles at the base of the tank and can happen in as early as 2 to 3 years of continuous usage. Water scales are also common on storage tanks as it invades the walls of the tank. Sediments can be flushed from the tank while scales can be challenging to remove. If you do not regularly flush your water tanks, sediment and scale will occupy most of the tank space and it will result to the increase of pressure inside the tank which can burst open the tank or create water leak sooner. If you do not know how to flush our water heater, you can call Gordon's Powers Hot Water Heater Repairs Installation Blakehurst service and we will do what is required to enhance the performance of your hot water heater. Aside from sediment removal, we will also check other components of your hot water to ensure that every part will last longer. If the tank has already incurred too much sediments and scales, we will provide you options on the replacement and assist with the installation as well.
Rusty water – If you have a rusty hot water coming from your plumbing fixtures, either the tank or the heating components are already corroded. Gordon's Powers' hot water heater specialists can check your tank and will also inspect your pipings to determine which part has acquired rusts. There are cases that a repaint will fix the problem, however if the corrosion has already eroded some parts of the tank, our team will recommend replacement.