Level 2 Electrician Tempe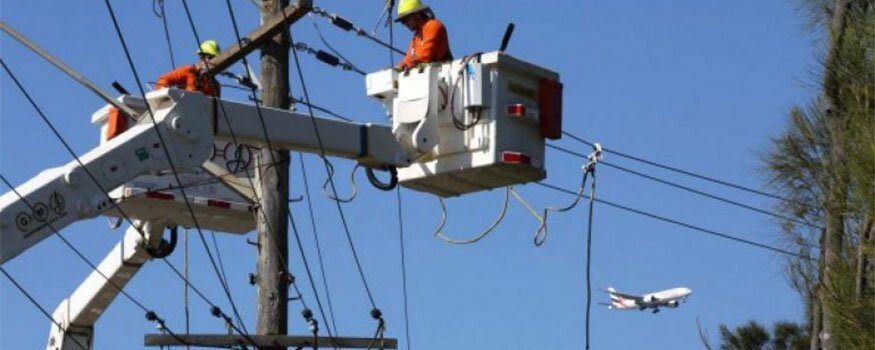 Give very good attention to consumer mains repairs Tempe by getting expert services from Level 2 Electrician Tempe of Gordon's Powers. We have the best skills and experience in any type of service you may need in your mains. Our certified professionals have been operating on Ausgrid and Endeavor Energy for more than 10 years now. We provide 24/7 service on emergency issues in your mains.
We can handle big to small fixes and projects you may require for your property. The following are some examples of what we offer:
Power Poles Installation and Replacement – Some properties have old private poles that need replacement. Our team provides poles and perform the installation. Our complete installation include the removal of the old power pole, installation of a power pole, and reconnection of all lines(cable, telephone, internet, electrical lines).
UV Damaged Consumer Mains Repair – Once you receive a UV damage consumer mains notice, it is time to have your lines repaired or replaced depending on the severity of the damage. Repair is increasing the cable's insulation to avoid the conductor from getting totally exposed. For worse damage, replacement is required. Our Level 2 Electrician Tempe will take care of the job.
Overhead and Underground Service Mains Installation – We install both types of service lines. Before conducting every line, we discuss the requirements to the clients and proceed with thorough planning. Our Level 2 electrician has the best skills and knowledge to have your property connected to the mains.
Single to Three Phase Lines Upgrade – Whether your property has a greater demand of electricity and needs a line that can smoothly handle the electricity to your electrical system, our team can perform an upgrade from single to three-phase line.
Gordon's Powers can organise the following work for you, no hassle required:
Fuse equipment repair and replacement
UV Damage defective notice repairs
Installation of underground consumers mains both single and three phase systems 24 hrs
Off-peak relay installation and associated metering equipment
Repair of single and three phase consumers mains 24hrs
Point of Attachment relocated or repairs
Electricity system capacity extension and upgrades
Electricity metering equipment installation
Connection of your mains service lines to the local electricity network
Disconnection of your mains service lines from the network for minor repairs
Permanent disconnection of your mains service lines for building demolition
Private power pole and underground pillar installation, replacement and removal
Upgrade your existing service from single to three phase or just increase the supply capacity for extra load requirements
Connect your mains service lines to the network and energise your installation.
Emergency Electrician Tempe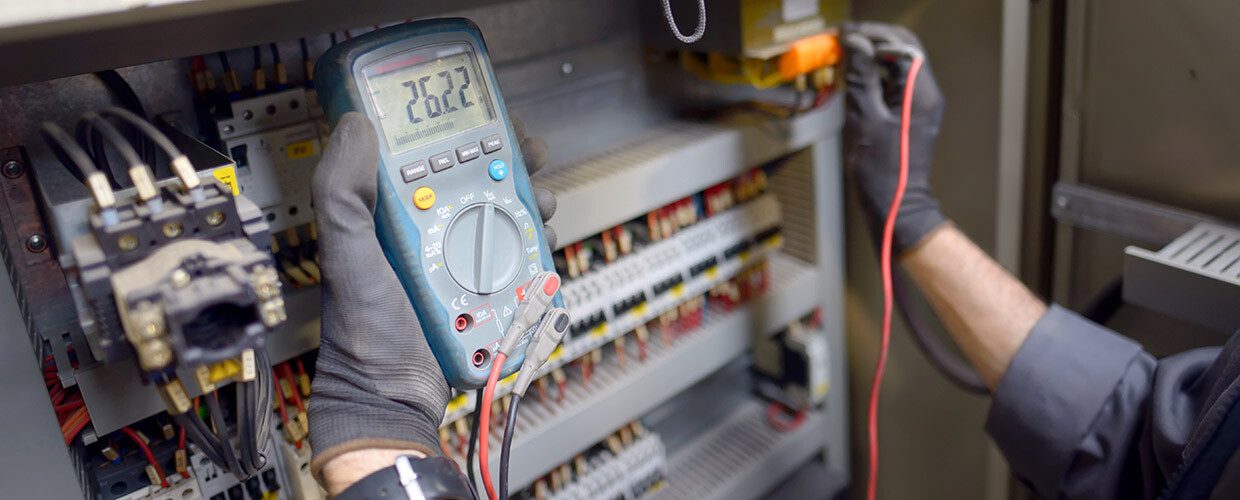 Is there a spark in sight at any part of your electrical system? Have your local 24/7 Emergency Electrician Tempe from Gordon's Powers to promptly check on the problem. Being the most reliable team, stay assured that your electrical emergency will be responded to fast and effectively.
Gordon's Powers is proud to have served Tempe and the rest Sydney with excellent and dependable services that saved many lives and properties. With our expert knowledge in emergency repairs and installations, all types of electrical emergencies will be provided the best solution.
Why is it needed to have a reliable emergency electrician?
Electrical problems may arise anytime and in any part of our electrical system even on appliances. Only expert hands can handle such issues. Our team is the best to give action to such cases. A 24/7 emergency electricianfrom Gordon's Powers can respond to all your calls and provide you safety measures while we make our way to your property.
Always pay attention to simple electrical problems for they may lead to serious problems. The following are examples of electrical emergency:
Loose wires – Wirings in your electrical system or appliances that become loose may cause electrocution and fire. Therefore, upon seeing loose wires, have it checked and fixed as soon as possible.
Electrical Sparks and Smoke – These 2 signs may lead to fire if left unchecked. An underlying cause such as short circuit or overloading will be investigated by our team and have it fixed to avoid the same issue from recurring.
Electrically Damaged Appliance – An appliance that gets damaged upon plugging or while turned on is an electrical emergency. The main cause should be checked as soon as possible. Make sure to call your emergency electrician before the situation gets worse and result to danger and damage.
Power Outage – If you didn't receive any notice from your local distribution network regarding a scheduled power outage, it is best to have your mains, fusebox, and electrical system investigated. If this happens in the middle of the night, call your local Gordon's Powers emergency electrician to give fast action to the issue.
In cases of electrical emergencies, it is best to calm down and call your 24/7 emergency electrician as fast as you can. We will assist you on the problem while our helpful team arrives in your place.
Smoke Alarm Installation Tempe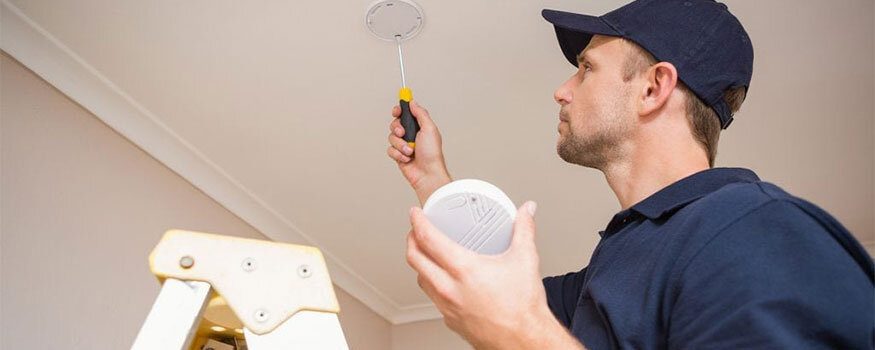 Do you have old and unreliable smoke alarms installed in your property? Have them changed with Smoke Alarm Installation Tempe performed by skilled and experienced electricians from Gordon's Powers. Never put your family and property at risk and choose only the most reputable business that is proven to have conducted hundreds of successful repairs and installation for more than 10 years.
As the highly recommended service across Sydney, stay assured that we will meet your satisfaction and we will even go an extra mile to improve your safety. Be able to get complete smoke alarm services only from the best team, Gordon's Powers.
We perform honest and expert repairs on smoke alarm problems such as the following:
Broken sensor – If your device doesn't work even with the presence of a smoke, your device must be broken or a single part in not functioning. The sensor is a common cause of a non-working device. Sensors are very important parts of the device. It is responsible for detecting smoke.
Poor Sound – When your alarm is producing a poor sound or a chirping sound, your devices may have poor batteries which can be easily replaced. A dust buildup inside the device could also be one of the reasons. The sound is blocked instead of the being released.
Loose wiring – Signs like broken sound and no sound can be caused by loose wiring for wired smoke alarms. This has to be fixed right away to prevent other risks such as sparks and short circuit.
Gordon's Powers can handle repairing any error your smoke alarms may get. However, if the device is unrepairable, we will have to recommend device replacement rather than putting your safety at risk on an unreliable smoke alarm. We can install all types of smoke alarms that will meet your property requirement. There are 3 common types of smoke alarms such as the Ionized Smoke Alarm, Photoelectric Smoke Alarm, and  Dual Smoke Alarm. These types function differently. We will recommend clients the correct type and we provide the best brands of high quality.
Expect convenience by getting out reliable services in affordable rates and special offers. Only Gordon's Powers Smoke Alarm Installation Tempe can provide you with the best services in Sydney.
Switchboard/Fusebox Repairs Upgrades Tempe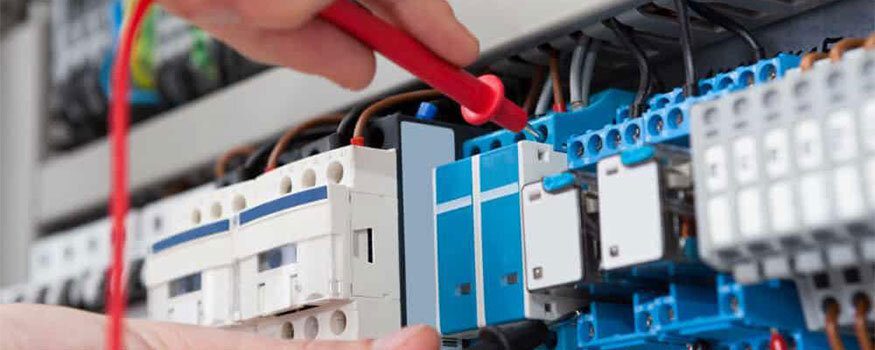 Do you have an old property that also has an old fusebox? Have it changed by Gordon's Powers Switchboard/Fusebox Repairs Upgrades Tempe. Get your property's electrical system improved protection from professional team of electricians that has over than 10 years of experience. Our business is dedicated in providing safety to our valued customers in the long run. We further improve our knowledge and skills in the job. Rest assured that your switchboards/fuseboxes are in good hands.
Some property owners that have been using their properties for more than 20 years never realise the risk of having an old fusebox until the worse happens. If modern technology has evolved, the same has to be applied to your electrical system to properly accommodate new types of appliances. Hence, an upgrade should not be thought twice to reduce the risk of danger.
Upgraded switchboxes have circuit that functions to access circuits easily. Controlling the connections around your property will be easier than having an old type of fusebox. Whether you need to shut down all connections in your garage or your laundry area during the night, it is all possible with a circuit breaker compared to having an old fusebox with just a single circuit.
Gordon's Powers is also the most expert and skilled in performing repairs you may need. If you still have the old type of fusebox, expert frequent tripped fuses and switches due to a couple of issues on your electrical system. If this happens, no need to worry for you have the fastest team to respond to your needed repairs. We use the greatest quality of materials for repairs and parts replacement.
To keep your switchboard's good working condition, you can get our maintenance service at any point of time you need your units checked. In this way, you'll be able to know the issues your switchboxes have been suffering from. We can perform repairs and parts replacements to make sure your electrical system is protected.
Hot Water Heater Repairs Installation Tempe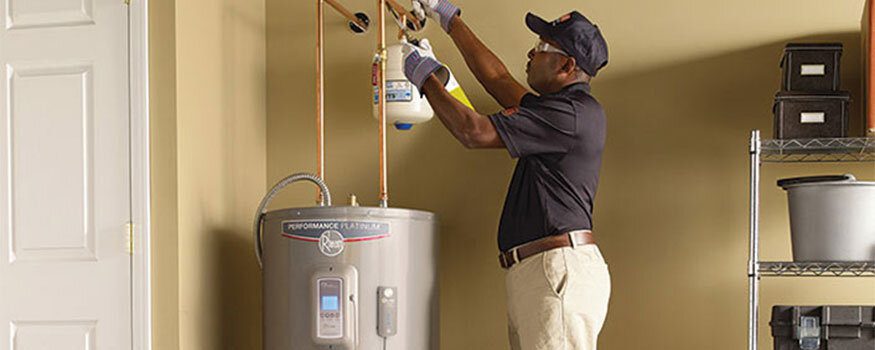 Are you tired of having a broken hot water heater? Stop it from happening and get Hot Water Heater Repairs Installations done by Gordon's Powers. We have an expert team that can solve any hot water heater issue you may experience. Rest assured that you will get only amazing services performed by our skilled electricians. As a business that has been operating for more than 10 years now, we provided convenient and efficient services across Sydney.
We offer the best repairs to save your hot water heaters from serious damages. Watch out for signs of hot water issues to know when to call your local team and fix the issue.
No Hot Water – Your hot water heaters are supposed to supply you the right amount of hot water. However, there are cases when your units won't work due to a couple of reasons such as damaged elements, broken thermostat, loose wiring, and insufficient power supply.
Elements are responsible for heating water. Heating coils or elements get damaged due to prolonged use. At this point, these parts have to be replaced to avoid more damage to the hot water heater. The thermostat is used to control the temperature inside a storage tank. Setting the temperature too high will cause it to malfunction. Our team can replace it with higher quality which is compatible with your hot water heater. Loose wirings may happen from time to time. This should be fixed promptly to avoid further electrical issue. Knowing that the hot water heater is a high powered unit, it is best to have a good power source before using it.
Our team is expert in installing all types of hot water heaters powered by gas and electricity. The most common type which many property owners prefer is the Storage Hot Water Heater. Having a storage tank, owners will have a steady source of hot water for a couple of uses. Next is the Tankless Hot Water Heater used by property owners with very few occupants. Hot water may not be used simultaneously, but this type can heat water in just seconds.
We also specialize in installing Solar Hot Water Heater which is one of the in demand hot water heaters that use alternative energy. This type of hot water heater uses solar energy to power the water heater. The panels are attached to roofs or installed as least 7 meters above the ground. This is the best energy saving hot water heater that many property owners prefer.