Level 2 Electrician Sutherland Shire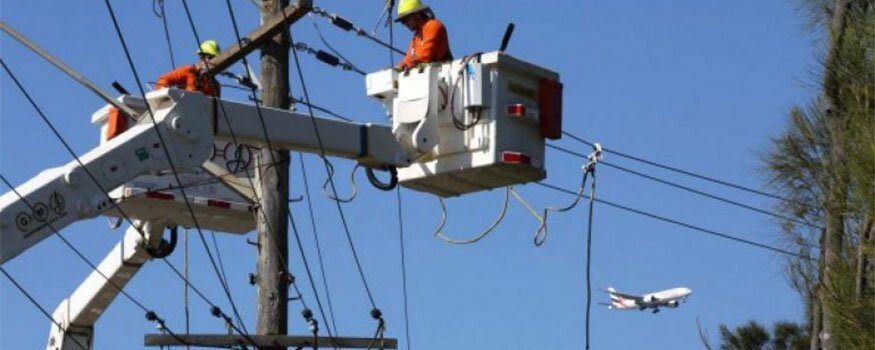 Need the fastest team of Level 2 Electrician Sutherland to provide you with the best consumer mains services? Have your local team from Gordon's Powers to do the job for you. We are a reputable business that has been operating for more than 10 years now. We are licensed to work on Ausgrid and Endeavor Energy. We are available 24/7 to tend to your consumer mains electrical emergencies.
We have a wide array of services to assist you in an issue you may encounter in your consumer mains. We can handle:
Repairs of UV Damaged Consumer Mains – Cable lines are a very important part of the mains.  UV broken wires should be given great significance. UV exposed cables will cause damaged insulations which protect the conductors. Our team can perform expert fixes such as covering the damage or increasing insulation. If the damage is too much and may affect the line, we do replacements.
Consumer mains maintenance and repair  – Unsecured consumer mains against defective elements can cause serious electrical problems. These may be very simple at first but may become worse if left unfixed. Get in contact with your reliable and honest level 2 Electrician Sutherland from Gordon's Powers to attend to your mains promptly. We are capable of doing instant repairs to ensure your safety.
Single-phase mains to three-phase mains Upgrade – It is a bit of a pain when you want to use your devices but not able to do so because of your mains solutions not adequate to provide more power. This is the kind of limitation when you are in a single-phase mains. To upgrade single-phase mains to three-phase mains, just give Gordon's Powers expert Level 2 Electrical Sutherland and we can easily do the work in a timely manner. You can get the guarantee from our group that the upgrade is efficient and you can begin using your new devices and appliances soon.
Gordon's Powers can organise the following work for you, no hassle required:
Fuse equipment repair and replacement
UV Damage defective notice repairs
Installation of underground consumers mains both single and three phase systems 24 hrs
Off-peak relay installation and associated metering equipment
Repair of single and three phase consumers mains 24hrs
Point of Attachment relocated or repairs
Electricity system capacity extension and upgrades
Electricity metering equipment installation
Connection of your mains service lines to the local electricity network
Disconnection of your mains service lines from the network for minor repairs
Permanent disconnection of your mains service lines for building demolition
Private power pole and underground pillar installation, replacement and removal
Upgrade your existing service from single to three phase or just increase the supply capacity for extra load requirements
Connect your mains service lines to the network and energise your installation.
Emergency Electrician Sutherland Shire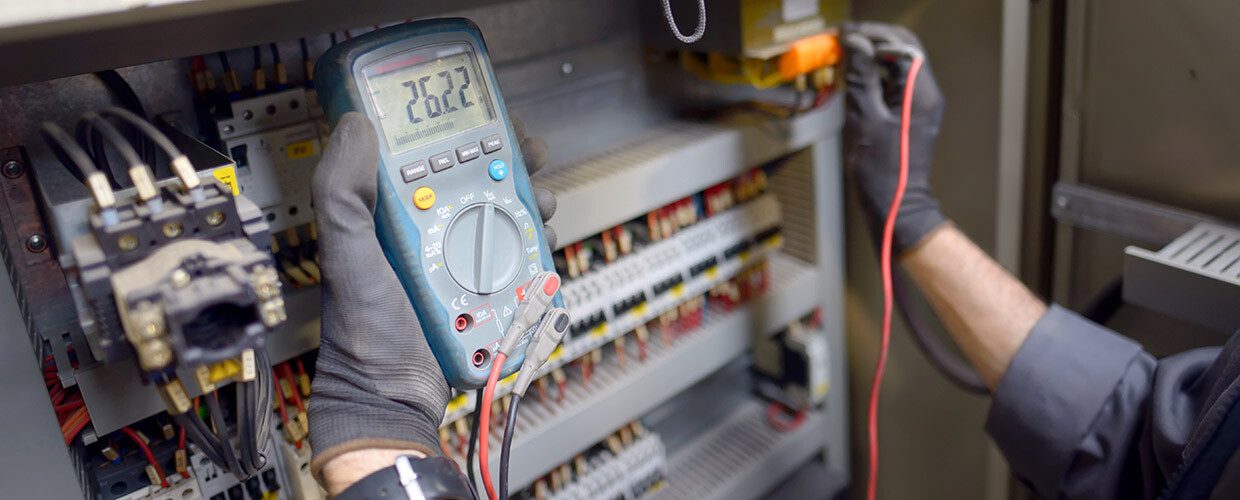 Are you in need of an emergency electrician in the middle of the night? You have your 24/7 Emergency Electrician Sutherland team from Gordon's Powers who are the fastest and most available team of professional electricians to rescue you from any type of electrical emergency. We can handle any electrical issue that is bothering you and causing you to panic in the middle of the light, at any time of the day, any day of the week, and whole year round. We operate on holidays, a time you can't have to afford to experience an electrical dysfunction. Your prompt team is just a call away to rescue you.
Any sign of an electrical problem can cause grave danger if being ignored. It is always very important to be vigilant in protecting your family and property from these issues which are common of fire. The following are signs of electrical emergency you need to pay attention to:
Sparks in Sight – Sparks are normally seen when plugging appliances into outlets. The ignition and too much energy produced causes this issue. This may be normal. However, if it never fails in occurring, it is best to have it checked quickly to electrical fire.
Flickering Lights – Lights flickering are commonly caused by loose wiring. If more than one light and appliance lights show the same sign, there is a possible overloading issue that needs to be checked. You need to cut from appliance use for the meantime until our emergency electrician identifies the problem.
Disconnected Lines – properties have many different types of line connections which include telephone lines, internet lines, and electrical lines. Some property owners depend too much on specific lines that needs immediate repair once an issue is experienced. Our team of prompt emergency electricians will attend to the problem and we will have your connections back in no time.
Why prefer Gordon's Powers Emergency Electrician Sutherland over other service providers?
– We have long experience and the best skills in providing emergency repairs and installations.
– We are available all year round to rescue you from any type of electrical emergency.
– We analyse each and every detail of the electrical issue to ensure the right repair.
– We use the best materials, tools, and equipment in our services to make sure that the electrical issue is far from happening again.
Smoke Alarm Installation Sutherland Shire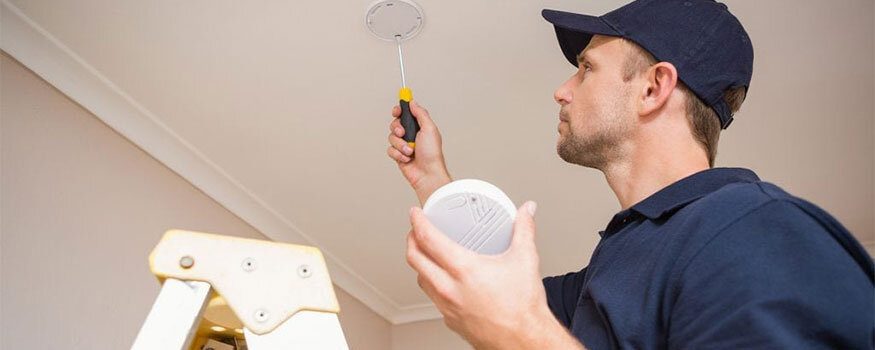 Do you have an unreliable smoke alarm device? It is time to have it replaced with the help of Smoke Alarm Installation Sutherland done by an excellent team of electricians from Gordon's Powers. We will level-up your safety from fire with our expert services and best knowledge. Having been operating for more than ten years now, we have the best knowledge in smoke alarms. We know how each and every type works depending on the device model and age. For the years that have passed, smoke alarms improved along the way. For that,  rest assured that we can provide and recommend you the best type and model of devices to install for your properties.
We install smoke alarms to different types of properties such as:
Residences – If you are in search of a team who can expertly install smoke alarms in different locations in your house, the best answer is Gordon's Powers team to perform smoke alarm installation Sutherland. We identify the best type of devices that will work best on your property's structure. We help you decide the brands, types, numbers, and locations. For homeowners who frequently use the kitchen, we can install the ionized smoke alarm. We can also instal other types of devices in your living room, bedroom, garage, and the rest of your property.
Business and Commercial Properties – These properties have large structures and floor area. They could consist of numbers of levels, rooms, and divisions. The different locations may require different types of devices. We could perform a smoke alarm system set up to these structures.
Getting a smoke alarm will save your family and property. Be able to get a good night sleep without worrying of not being alerted by potential fire. With the help of a smoke alarm, be able to evacuate ahead of time and reduce the risk of damage to your property.
Switchboard/Fusebox Repairs Upgrades Sutherland Shire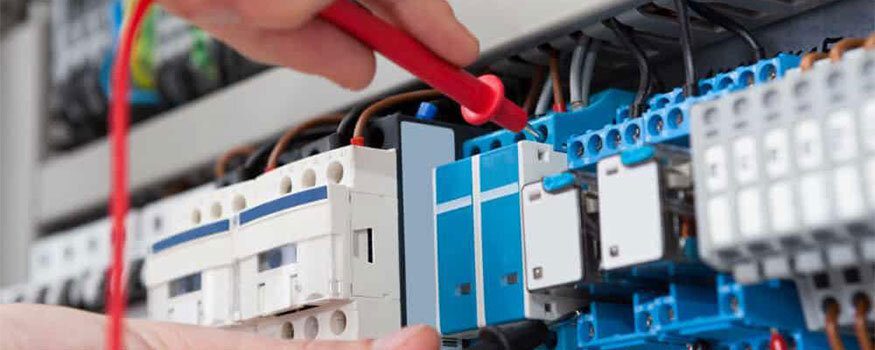 Increase your electrical capacity to avoid overloading with the help of Switchboard/Fusebox Repairs Upgrades offered by Gordon's Powers. Be able to use your high-powered appliances smoothly with the expert upgrades we can perform for your old fuseboxes. Stay assured that you'll get the perfect services. As a business running for more than 10 years, we have established a great reputation. We are highly reliable in any type of repairs you may need.
Emergency Switchboard/Fusebox Repair
You may experience abrupt issues on your switchboards that need immediate action. An example is a blown up fuse, switches that can't be reset, and damaged surrounding compounds that stop your units to work. We will be right with you to have a complete evaluation of the issue. We will perform the required emergency repair to get your unit back up as soon as possible.
Watch out for these signs of electrical emergencies caused by your fusebox:
-tripped switches
-blown up fuses
-flickering lights
-overloading
Expert Switchboard/Fusebox Upgrades
Be able to have an easy use of your electrical appliances and other devices with an expanded electrical capacity an upgrade can provide. Old fuseboxes are highly unreliable in supporting the new generation's technology. Having only one circuit installed in an entire property, using appliances simultaneously can cause your fuseboxes to blow up. With an upgrade, additional circuits will be applied. We will install different circuits located in your kitchen, bedrooms, living rooms, laundry area, and garage. With a circuit breaker, you can easily manipulate the circuits. Turn them on or off as needed with ease.
Why choose our repairs and upgrades?
– We have an expert team that have handled hundreds of repairs and successful projects.
– We are the fastest team to give action to any emergency repairs you may need for your fuseboxes.
– We are equipped with the best quality materials, tools, and equipment for all our repairs, parts installation, and upgrades.
– We offer a maintenance service to prevent worse issues from happening.
– We have the most affordable rates for your repairs and upgrades.
– We provide a free an estimate and upfront pricing before beginning the work.
-Expect no hidden charges from honest electricians.
Gordon's Powers is the best team you can rely on in all of your switchboard/fusebox needs. We are always available to rescue you from emergency issues to ensure your safety.
Hot Water Heater Repairs Installation Sutherland Shire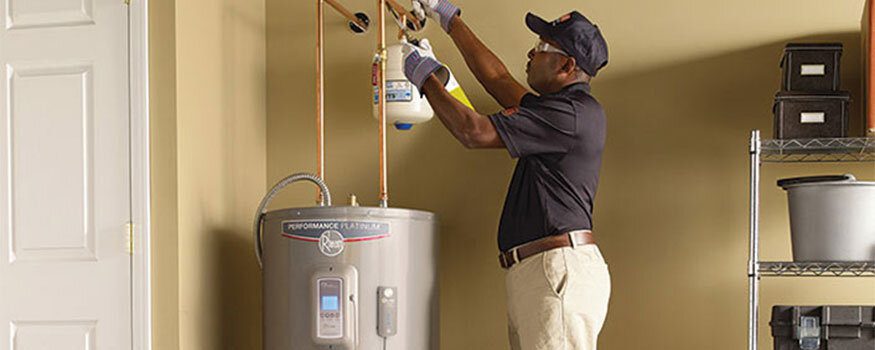 Are you looking for the best team who can provide top units and expert Hot Water Heater Repairs Installation Sutherland? Waste no time and turn only to the excellent team of Gordon's Powers. Being in the business for more than 10 years, rest assured that your hot water heater systems are in great hands. Being able to conduct hundreds of services across Sydney, we are highly recommended due to our reliable and honest services.
We offer complete hot water heater services such as the following:
Hot Water Heater Repairs – We can take care of hot water issues such as: broken thermostat, damaged elements, loose wiring, burnt wiring, and more. We know that many people rely too much on hot water heaters especially in cold seasons. Therefore, we can provide the fastest action and perform repairs efficiently.
Hot Water Heater Installations – We have the best types of types and brands of hot water heater to install for your properties. We offer the following installations:
Residential Hot Water Heater Installation
We conduct careful checking of your property to identify the type of hot water heater unit you exactly need. We also identify your hot water demand. We check the best locations of storage tanks and other parts needed for your hot water heating system. Households that have a lot of occupants and frequently use hot water, is best to use Storage Hot Water Heater. It consists of a  storage tank where hot water is kept for ready use. For homeowners who have budget and would like to slash a good amount in other monthly bills, they can have a solar hot water heater unit that uses alternative energy(solar power) to generate the heater.
Business Hot Water Heater Installation
A couple of businesses need a good amount of hot water. Examples of these are apartments, hotels, and inns where hot water is a necessity particularly on cold seasons. A storage hot water heater or a tankless hot water heater can be installed for these properties. For properties located in warm places, we recommend the Hybrid Hot Water Heater that uses hot air temperature converted to energy that heats water in a storage tank. Solar hot water heater can work for them as well.