Level 2 Electrician Woronora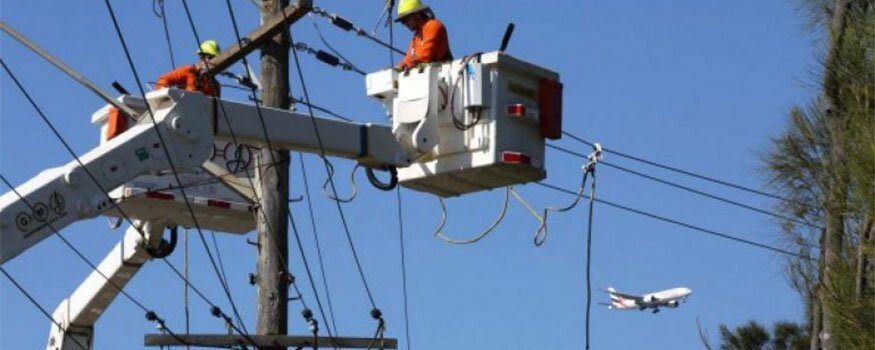 Are you in need of a prompt consumer mains repair Woronora performed by licensed Level 2 Electrician Woronora? No need to look further. You have Gordon's Powers Level 2 electricians who are certified to work on Ausgrid and Endeavor Energy. We are a business that has been providing fast and reliable services across Sydney for more than 10 years now. We are highly recommended because of our ability to promote safety and extend the best of help to clients who are in need of fast repairs and installation in the consumer mains.
We can handle small to large consumer mains services you may need for your property. Here are some of the following:
Expert Consumer Mains Repairs Woronora – Any issue in the consumer mains is twice more complex than an issue in a property's electrical system. Due to its stage of difficulty, only a licensed professional should handle it. Fortunately, you have your local Level 2 Electrician Woronora to perform all the complex repairs in your mains. One of the most common repairs we perform is the UV damaged consumer mains repair. In this case, cable's insulation gets damaged which causes the conductors to be intact. Our team will expertly the insulation or rather replace the cable line with too much damage. A couple more problems in the mains need repairs such as:
Meter Services and Upgrades – Our team can handle all types of metering services you may need such as off-peak metering, time of use metering, meter relocation, meter repairs, and more. We can also upgrade your meters depending on your electrical system's requirement.
Service Lines Installations – We are skilled in installing both overhead and underground service lines. Every installation is planned thoroughly from parts, locations, and lines. We use only the best quality cables such as UV-proof cable lines for overhead and waterproof cables for underground lines.
Temporary or Permanent Disconnections – Many property owners request on having their properties disconnected from the mains due to a couple of reasons. Most common are demolition, renovation, and relocation. We perform temporary disconnections of your mains whether your property needs to be renovated or reconstructed. Plus, we perform relocation of your consumer mains lines to a new preferred location.
There is nothing impossible for Gordon's Powers Level 2 Electrician Woronora. Your mains are in perfect hands.
Gordon's Powers can organise the following work for you, no hassle required:
Fuse equipment repair and replacement
UV Damage defective notice repairs
Installation of underground consumers mains both single and three phase systems 24 hrs
Off-peak relay installation and associated metering equipment
Repair of single and three phase consumers mains 24hrs
Point of Attachment relocated or repairs
Electricity system capacity extension and upgrades
Electricity metering equipment installation
Connection of your mains service lines to the local electricity network
Disconnection of your mains service lines from the network for minor repairs
Permanent disconnection of your mains service lines for building demolition
Private power pole and underground pillar installation, replacement and removal
Upgrade your existing service from single to three phase or just increase the supply capacity for extra load requirements
Connect your mains service lines to the network and energise your installation.
Emergency Electrician Woronora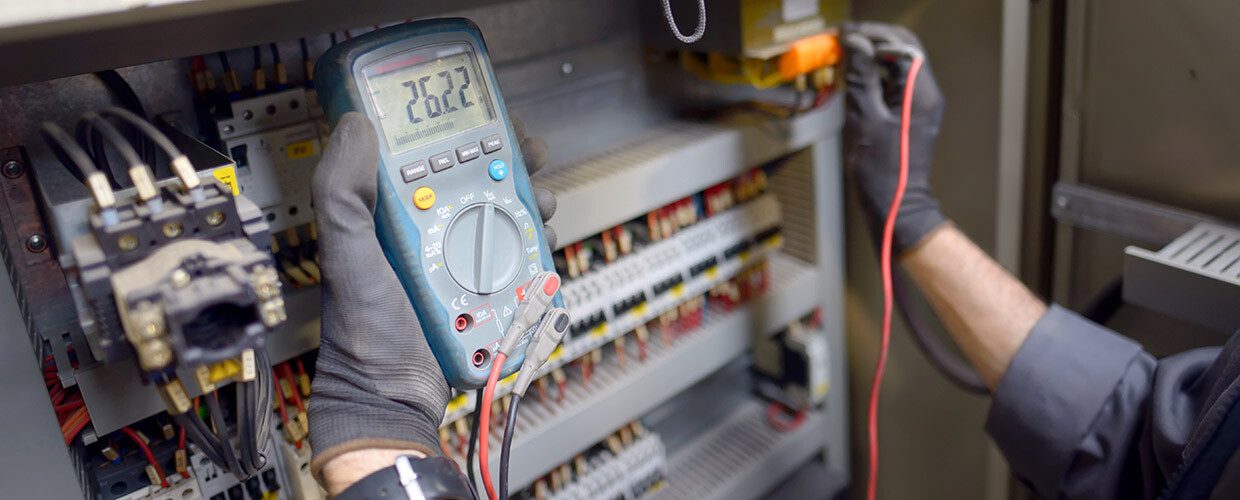 Are you sick of electrical issues that have been affecting your business operations? All you need is the fastest and reliable team of 24/7 Emergency Electrician Woronora to provide you with the best solution on any type of issues. Our high skills and 10 years of being in the business in the business have made us the most prominent team when it comes to consumer mains services. We always aim to provide quality and professional fixes and installations which help in protecting their connections. Safety practices are implemented in order to avoid interruption in your mains connections.
Gordon's Powers team offers consumer mains repair Woronora to homes and businesses. Therefore, rest assured that we can handle any report in which you need our fast service. Here are examples of electrical emergencies that need fast action:
– Blown fuses
– Tripped switches
– Flickering on lights and appliance lights
– Toppled down lines due to storm
– Non-working yard or outdoor lights
– Exposed lines or lines in contact with water
– Insufficient power
– Power outage and more.
Upon seeing or experiencing these electrical issues, try not to panic and be alert. Call us, your local 24/7emergency electrician Woronora to rescue you from the electrical distress.
What can Gordon power's offer?
As the most reliable team, we are always available to take your call and respond to all your electrical issues. Our team is experienced in working under the pressure of complex electrical problems. We pay high attention to every detail to make sure that all potential issues will be prevented to avoid danger and even damage. You can depend on us at any time of the day, any day of the week, and on holidays. We will shorten the time of your experienced with our fast action.
When faced in a complex electrical problem, never try on performing fixes on your own for it may cause serious harm. It is best to call us, your local 24/7 emergency electrician to check the problem promptly. We are equipped with the best quality materials and tools to use in all repairs and parts instalment that may be needed to solve any issue.
Smoke Alarm Installation Woronora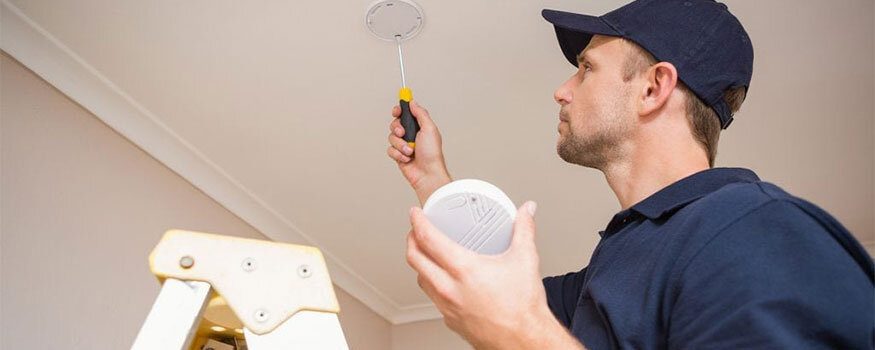 Do you see loose wiring on your hardwired smoke alarms? Get in touch with your local Smoke Alarm Installation Woronora team from Gordon's Powers to check on the problem and have it repaired as soon as possible. Be able to use your devices effectively with our expert help. In this way, your family and property are far from any issues of fire.
Our team has been dedicated in providing professional services to increase our client's safety from fire. We are glad to have saved thousands of lives while being in the business for more than years now. We continue to provide our reliable services to property owners for their fire safety.
Why get a smoke alarm installation Woronora?
Fires have been one of the most common cause of deaths and damage of properties all over the world. These may be caused by arson, electrical faults, and more. These could occur almost anywhere. To prevent damage and harm to properties and families, a device to alert you of the situation is highly needed to allow occupants to evacuate on time and have the fire department prevent fires from worsening. Therefore, a smoke alarm is very important in protecting everyone from these dangerous situations.
A simple smoke alarm can be easily installed. However, without proper knowledge of the devices and where or how they should be installed, it will be impossible for it t provide the best safety you need. Luckily, you have Gordon's Powers team to offer you expert smoke alarm installation Woronora. Our skills will ensure you of a perfectly installed device.
There are three common types of smoke alarms which are the:
1) Photoelectric Smoke Alarm
2) Ionized Smoke Alarm
3) Dual or Combination Smoke Alarm
These alarms have different functions and best locations. Our team can discuss all these types to you which will contribute to your decision making. The best type should fit your property's structure and risk of fire. We also install the interconnectable smoke alarm system that is highly in demand for large properties. Different types of smoke alarms can be located on different types and connected in a network. With an isolation button, other alarms will be turned off except for the first triggered device. The cause and source of the fire will be easily located.
Switchboard/Fusebox Repairs Upgrades Woronora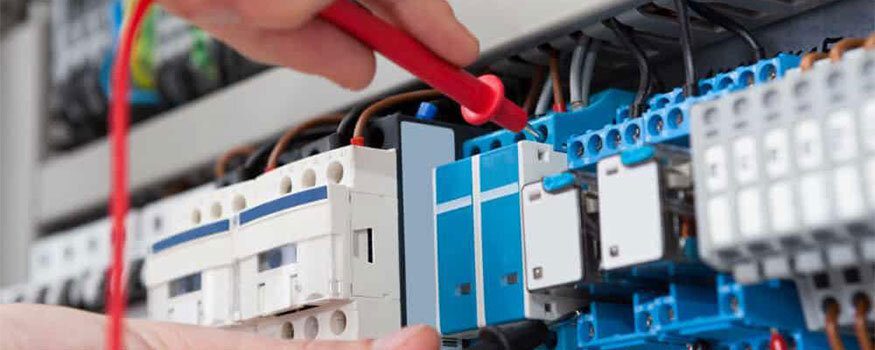 Get the best and professional fusebox upgrade performed by Gordon's Powers Switchboard/Fusebox Repairs Upgrades Woronora. You never have to put up with any issues caused by your old fusebox. Rest assured that our team can provide you with the best safety you need for your electrical system and property. We handle every little to big repairs and upgrades with perfection.
Gordon's Powers has been in the business for more 10 years now. We have established a great reputation across Sydney, NSW with our reliable and prompt services. We promote safety and extend honest services to our valued clients. We offer professional services you may need for your switchboards and fuseboxes such as the following:
Professional Switchboard/Fusebox Repairs Woronora – Problems like tripped switches, blown up fuses, damaged compounds, and busted switches can be easily but expertly handled by our team of skilled electricians. These issues have to be give solution quickly to avoid further damage and risks of electrical danger. We promote safety by providing prompt action to any issue. For example, a tripped switch normally happens due to a problem that took place in a circuit. This can be solved by a reset. However, if the switch is unable to reset, a serious underlying cause has to be checked. This is where we step in. We will find the root cause and perform the best repair needed for your safety.
Switchboard Brand New Installation – We can install brand new switchboards for newly built structures or properties. We can evaluate your electrical demand by evaluating your property and appliance use. We can also conduct the complete installation of your electrical system. Having the best knowledge in fuseboxes, switchboards, control panel, and circuit breakers stay assured that you'll receive the best services and units for your property.
Excellent Fusebox Upgrades – Turn your all fuseboxes into reliable ones. Get additional circuits to allow more electrical capacity for your new appliances with our excellent fusebox upgrades.
Hot Water Heater Repairs Installation Woronora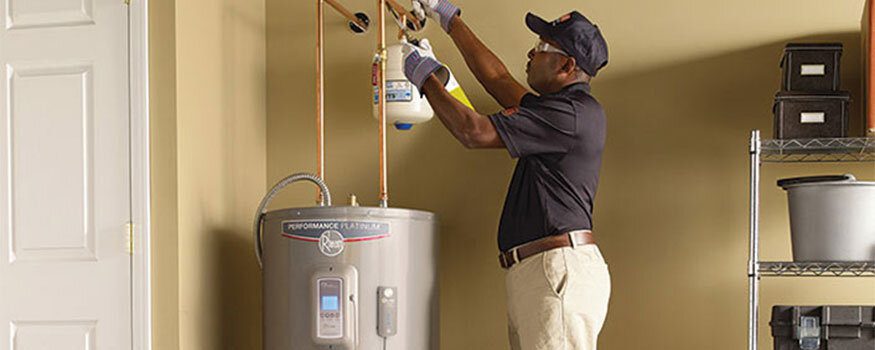 Have a reliable hot water heater in the cold seasons with the assistance of Gordon's Powers Hot Water Heater Repairs Installation. Gordon's Powers is a well established business that offers variety of electrical services including hot water heater services that are trusted by our valued clients across Sydney. We aim to let our customers experience the convenience of having a hot water heater that works at its best. Our team never fail to do so and we continue to build our reputation by exceeding client's expectations.
We offer complete excellent hot water heater services such as:
Hot Water Heater Repairs
Hot water heaters that are of old age and model are prone to experiencing malfunctions and damage. No worries. Our team has the best skills, materials, and equipment to restore your unit's best condition. We perform repairs promptly and effectively. Fixes are of highest quality done by the best team in Woronora.
Hot Water Heater Installation
We are the top team to provide your hot water heater units and install them effectively. We offer different types of hot water heaters that are of best brands. Having the best knowledge in hot water heaters, we can assist our clients in choosing the best type that will fit their lifestyle and demand. We have many homeowners in choosing the best type which is the Storage Hot Water Heater. This is the best type for properties that have big demand of hot water.
The Tankless Hot Water Heater is also a common type preferred by bachelors or property owners with minimal demand of hot water. Having no storage tank, it can't handle simultaneous use and it is only connected to a single water valve.
There are a couple more in demand type of hot water heater such as the Hybrid Hot Water Heater and Solar Hot Water Heater. Both units use alternative energy to power them. This is highly preferable for consumers who are looking to save from monthly electrical bills. The hybrid heater uses hot air temperature while the solar heater uses the energy from the sun. Both are natural energy that effectively provides power to storage tanks.
Let us increase your convenience by having a reliable source of hot water. Call your local team for your Hot Water Heater Repairs Installation Woronora now.