Level 2 Electrician Oyster Bay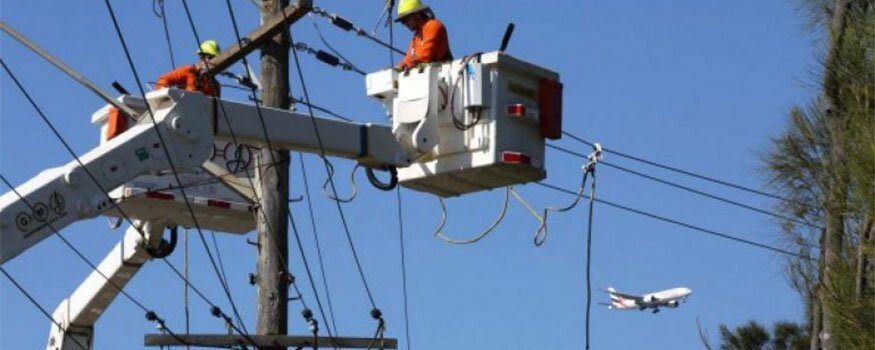 Are you in need of a prompt Level 2 Electrician Oyster Bay to handle your complex electrical mains problems? No worries. Gordon's Powers have the best team of licensed Level 2 Electricians who can handle any type of consumer mains repair Oyster Bay. We are permitted work on Ausgrid and Endeavor Energy. Our goal to serve everyone the highest quality services is our priority.
We strive to provide the most reliable and fastest action even after being in the business for more than ten years now and we continue to provide excellent services.
Our Level 2 Electricians offer the following services:  
Consumer Mains Repair Oyster Bay – Problems with consumer mains require the attention of a skilled Level 2 Electrician. Short circuit, damaged component, and switchboard malfunctions are examples of problems that may happen to consumer mains. Gordon's Powers team is expert in performing repairs to get your electrical connections working again.
UV Damaged Consumer Mains – This type of damage occurs to overhead mains. Cables and wires get exposed to UV causing the insulation to become thinner and weaker. With this type of problem, potential hazard may happen to your main electrical lines. Gordon's Powers Level 2 electrician will help you check on your cable's quality. We can increase the coating on damaged parts. However, a replacement is needed if the damage has worsened.
Gordon's Powers' team of professionals can also work on:
Metering Services – A faulty meter may be showing inaccurate reading. This needs immediate attention to avoid being billed wrongly. Call your Local Level 2 Electrician and we will check the meter issue. Our honest team will let you know of the repair or replacement needed.
Switchboard Upgrades – To have a reliable control on your electrical system, upgrading your switchboard is highly recommended.
Private Power Poles Installation – A power pole is a complex part of overhead mains. It holds the electrical cables from one to another. Damage in the poles can cause connected wires to be disconnected. Having no power may be caused by problems with the power poles. Call your Level 2 Electrician right away to avoid heightened damage to your electrical system.
Be provided the fastest action and service from the best team of Level 2 Electricians from Gordon's Powers. Call us and we will handle your mains issues expertly.
Gordon's Powers can organise the following work for you, no hassle required:
Fuse equipment repair and replacement
UV Damage defective notice repairs
Installation of underground consumers mains both single and three phase systems 24 hrs
Off peak relay installation and associated metering equipment
Repair of single and three phase consumers mains 24hrs
Point of Attachment relocated or repairs
Electricity system capacity extension and upgrades
Electricity metering equipment installation
Connection of your mains service lines to the local electricity network
Disconnection of your mains service lines from the network for minor repairs
Permanent disconnection of your mains service lines for building demolition
Private power pole and underground pillar installation, replacement and removal
Upgrade your existing service from single to three phase or just increase the supply capacity for extra load requirements
Connect your mains service lines to the network and energise your installation.
Emergency Electrician Oyster Bay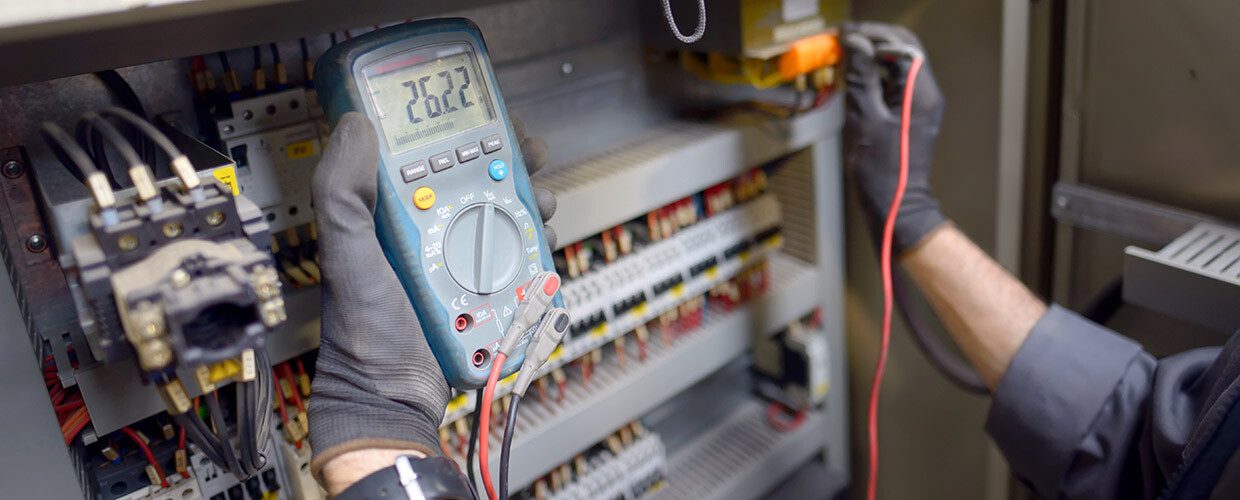 Get access to a reliable emergency electrician Oyster Bay. Turn to Gordon's Powers Emergency Electrician Oyster Bay for fast and expert action. Being in the business for more than years now, we have successfully conducted hundreds of operations. Our services have reached across Sydney and have saved many lives and properties. We continue with our goal and strive to exceed our client's expectations.
Our team can handle any type of emergency repairs and installations. Upon seeing these signs of electrical emergencies, never hesitate to call us.
Lights Flickering – Never ignore flickering on light bulbs and appliance lights for they might pose a serious problem. Flickering may be caused by loose wiring and loose wiring. We will attend to the problem and check for loose wires on light and appliance wires. We will check your electrical demand and fusebox to identify a possible overloading issue.
Damage on Appliances – When you plug an appliance and caused it to have a popping sound, immediately shut down your safety switch and disconnect the appliance from the outlet. An underlying problem may be present in your circuits or in the appliance itself. This needs a fast action from your emergency electrician Oyster Bay. Circuits need to be checked first before they can be used again.
Hanging or Loose wires – Wires are dangerous whenever they are loose and open. Hanging wires can cause wires to be disconnected. These may still be live wires that can cause electrocution to anyone who gets in contact. It will much more fatal if these lines are exposed to water. Therefore, it has to be checked by expert emergency electrician Oyster Bay immediately.
Why prefer Gordon's Powers Emergency Electrician Oyster Bay?
-We have expert and skilled electricians to perform all types of emergency repairs.
-Our 24/7 availability will allow you to have a standby team to answer your calls and immediately give action to your electrical emergency.
-We use top quality tools and materials for all of our services.
-We offer affordable rates and no hidden charges.
Smoke Alarm Installation Oyster Bay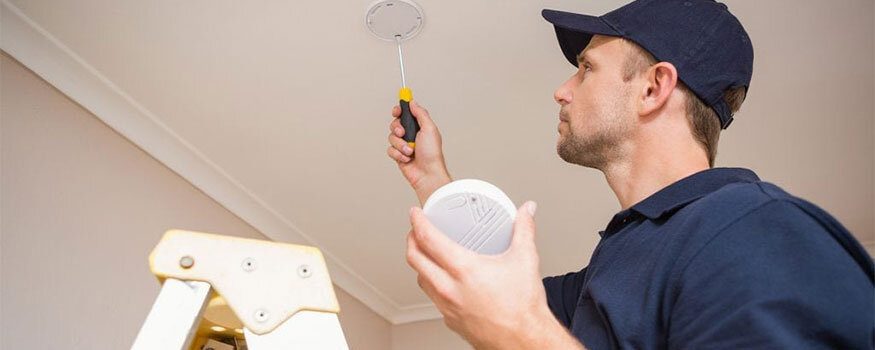 Are you looking for the best Smoke Alarm Installation Oyster Bay? In Oyster Bay, you have the best services and team to perform smoke alarm services from Gordon's Powers. Our team has been extending professional and honest services to valued customers across Sydney for more than ten years now.  We pride ourselves for the helpful services we have extended, and we continue to give satisfaction.
What are the benefits of having a dependable Smoke Alarm?
Smoke Alarms are vital devices we need to install for our property and family's fire safety. This will help in giving us an early warning, allow fast evacuation, prevent property loss, and save lives.
We extend our services to the following types of properties:
Homes  – Every household is highly advised to have a smoke alarm installed. Some fire may occur during sleep. With the presence of a smoke alarm, reduce the risk of danger to the family. Gordon's Powers perform superb service from simple Smoke Alarm Repair to major installations to residences of any area size.
Businesses – If you are a property owner, you could protect your property from fire with a reliable smoke alarm system connected to a water supply. Our team has the highest knowledge and experience in installing the best type of devices. Be able to sleep sound while at home without worrying of any potential fire that may take place in your business.
Our team installs the best brands of smoke alarms with these types:
Ionization Smoke Alarm – This type of alarms are best in detecting smoke produced by rapidly growing fires. It is highly recommended in areas with good ventilation where fire can grow faster.
Photoelectric Smoke Alarms – This type of smoke alarm due its ability to detect smoke from slow smouldering fires. Due to its high sensitivity, it can effectively detect simple smoke produced in the kitchen. Therefore, our team can install this device in the best location.
Interconnectable Alarms – We install the interconnectable smoke alarms for huge structures. Smoke alarms are connected in a network which allows all alarm to go off once a single alarm is triggered.  Alarms will be easily turned off by an isolator button while leaving the first triggered alarm on to identify the location where fire has started.
Fusebox/Switchboard Repairs Upgrade Oyster Bay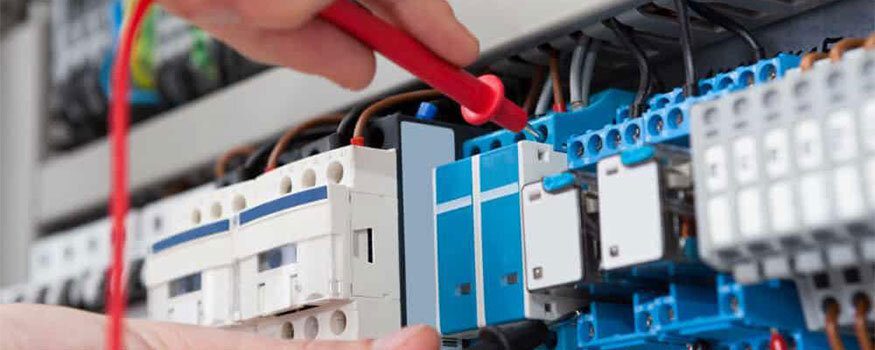 You can increase more of your appliances with the help of an excellent Fusebox/Switchboard Repairs Upgrade Oyster Bay. Make sure you'll never experience an overloading issue by getting the right upgrade your switchboard/fusebox needs. Leave the job to the highly experienced team of electricians from Gordon's Powers that has over than 10 years high reputation in the business. We are highly recommended because of our honest and excellent repairs, installations, and upgrades.
Why increase your safety and have a Fusebox/Switchboard Upgrade Oyster Bay?
Some homes or business structures that were already built for many years have outdated or old fuseboxes. In the long run, using new appliances will put tension to your old fuseboxes and may easily cause it to explode due to overloading. It is important to have your fuseboxes checked to have necessary repair or upgrades performed immediately for your safety.
For Fusebox/Switchboard Upgrades Oyster Bay, Gordon's Powers can service you the following:
Careful Checking – If you have any doubts that your fusebox is malfunctioning, call our professional team to check it. It is better to prevent early signs of Fusebox faults. In this way, we can do necessary repair or upgrade your fusebox needs.
Perfect Installation or Upgrade – Gordon's Powers will install a perfectly designed or upgraded switchboard for your electrical system. Your newly upgraded switchboards will have automatic circuit breakers as well as safety switches.
Outstanding Switchboard/Fusebox Design – Upon checking your fusebox and the appliances you regularly use, we will identify the type of fusebox you needed to be installed. Whether it is a fusebox for a newly built structure or a replacement. We can customize your switchbox design. A switchboard has to be designed perfectly according to your home structure.
Prompt Repair – Whether you already have an updated but malfunctioning fusebox, Gordon's Powers electricians will correct any faults such as damaged elements or loose wires. You can rely on us, your 24/7 emergency electrician.
Here are common fusebox problems you may experience that need immediate repair:
– Blown Up Fuses
– Tripped Switches
– Burnt Compounds
– Disconnected Wirings
– Rusty Screws and other metallic parts
Hot Water Heater Repairs Installation Oyster Bay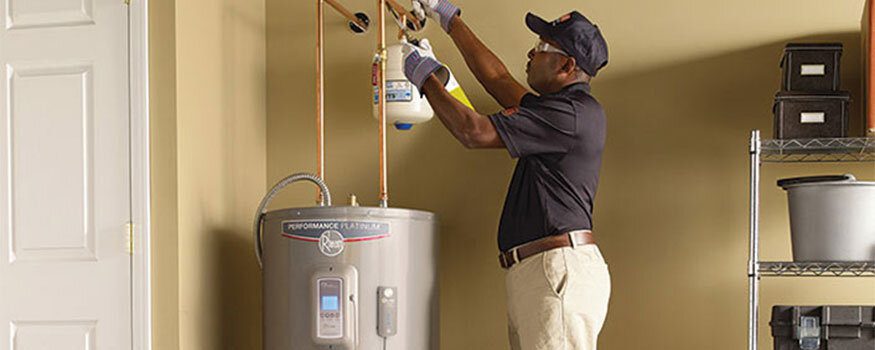 Choose from different types of hot water heaters with our help. Turn to Hot Water Heater Hot Water Heater Repairs Installation Oyster Bay that Gordon's Powers offer. We have broad knowledge in hot water heater types and brands, rest assured that you will get just the perfect unit for your property. Our over than 10 years of being in the business has established our name as the most reliable and excellent hot water heater service provider across Sydney. You will never regret in getting any of our services.
We offer the following services:
Hot Water Heater Installation
Here are examples of hot water heaters that our expert team can install for you:
Tankless Water Heater – This is an on-demand type of water heater and is typically used in homes that use minimal amount of water. A tankless water heater works using heating coils to heat water only as needed. When it comes to energy-efficiency, tankless water heater is better. However, hot water release is limited.
Storage Tank Hot Water Heater – Water is heated in the tank and will be stored as well until it is needed. A pressure relief valve helps release the exceeded temperature while the hot water is being stored. This type of hot water heater is the most common type that business establishments use.
Hot Water Heater Repairs
Gordon's Powers performs the fastest action to all types of Hot Water Heater Problems like:
No hot water – If there is no hot water coming out of your Hot Water Heater, there might be a  loose wire, bad elements, or broken thermostat in it's system. This needs an immediate action to prevent damage to the hot water heater, bad effects on fusebox, and even potential fire.
Water gets too hot – When the water coming from your hot water heater is too hot for the touch, your thermostat might be set high or it damaged. It needs to be checked by a professional to make sure what the problem is. Your thermostat may need to be changed as well as other components in your heater.