Level 2 Electrician Taren Point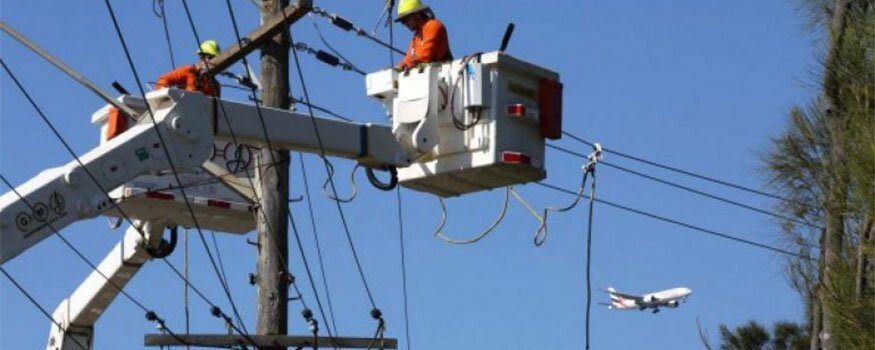 Your local Gordon's Powers Level 2 Electrician is the best team you can depend on. Let any problem in your consumer mains be handled by an expert and a certified team of Level 2 Electrician Taren Point from Gordon's Powers. As an established business for more than 10 years now, we are trusted across Sydney due to our honest and reliable services. Furthermore, our team is permitted to work on Ausgrid and Endeavor Energy. We are highly available 24/7 to respond to emergency issues.
Every issue that needs consumer mains repair Taren Point are professionally attended to by Gordon's Powers Level 2 Electrician Taren Point. We can handle:
Consumer Mains Service Upgrades – We perform all types of upgrades needed in consumer mains. If property owners are looking to increase electrical capacity, we can upgrade single phase to three phase lines. Along with every upgrade is a need for a meter upgrade as well.
Consumer Mains Emergency Repairs – Some electrical issue occur almost anytime. With an issue taking place in your mains always needs the fastest action. Fortunately, you have our team to call in such situations. We can attend to you at any time of the day even in the middle of the night and on holidays. We make sure that you have a service that you can rely on. Some mains emergency include toppled down lines, disconnected lines, electrical sparks, and overheating lines. We also attend to UV damaged consumer mains repair. This is one of the most common mains problems. Lines that get exposed to UV rays will have brittle insulations causing them to crack. This exposes the conductors. Our Level 2 Electrician will work on increasing the insulation to completely cover up any exposed part of the conductor. We decide on replacing the entire when severe damage is unrepairable.
Gordon's Powers can organise the following work for you, no hassle required:
Fuse equipment repair and replacement
UV Damage defective notice repairs
Installation of underground consumers mains both single and three phase systems 24 hrs
Off-peak relay installation and associated metering equipment
Repair of single and three phase consumers mains 24hrs
Point of Attachment relocated or repairs
Electricity system capacity extension and upgrades
Electricity metering equipment installation
Connection of your mains service lines to the local electricity network
Disconnection of your mains service lines from the network for minor repairs
Permanent disconnection of your mains service lines for building demolition
Private power pole and underground pillar installation, replacement and removal
Upgrade your existing service from single to three phase or just increase the supply capacity for extra load requirements
Connect your mains service lines to the network and energise your installation.
Emergency Electrician Taren Point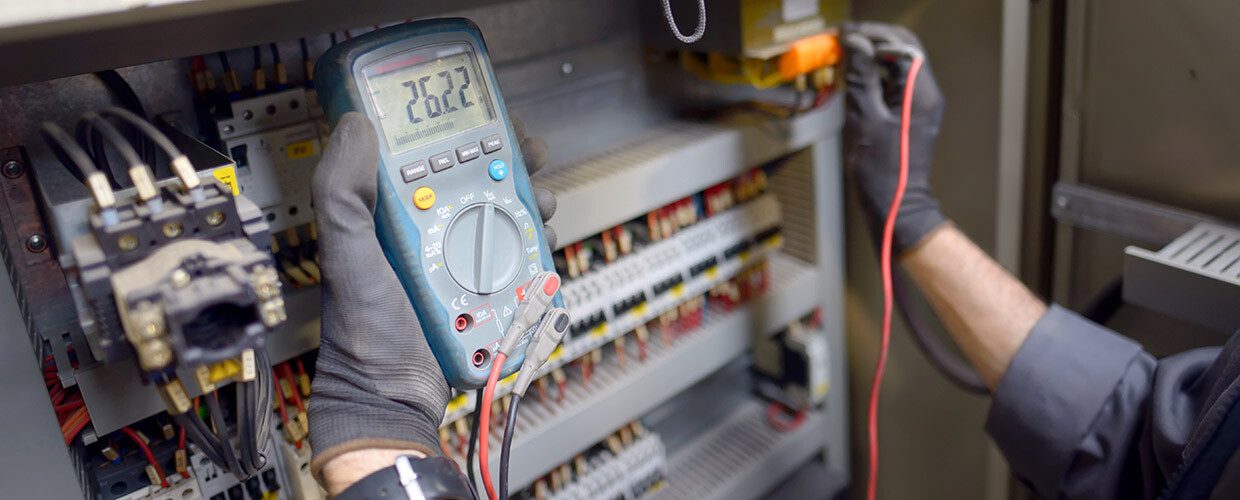 Worry less of any electrical emergency by having a 24/7 emergency electrician Taren Point who can give the fastest response and action. Gordon's Powers is here and always ready to rescue from electrical distress. You can trust our over than 10 years of being in the business. Our skills and experience are highly dependable making us the most trusted and highly recommended service in Taren Point.
Electrical emergencies are matters that need the most expert action. It should never be ignored. Great thing you have your local Gordon's Powers emergency electrician to the rescue. We handle electrician emergencies anywhere.
We give action to all types of emergency repairs and service.
Residential Electrical Emergency Response
Homes always have to be protected from electrical problem to avoid risks of electrical damage and even fire. Having the most reliable team of emergency electrician is the best answer to all electrical emergencies that may be experienced in properties. Problems such as short circuit, overloading, power outage, and broken lines will cause inconvenience and threat to many homeowners. Being available 24/7, our team can attend to the issues as fast as we can to save property owners from fear and worry.
Commercial and Business Electrical Emergency Response
Commercial and business establishments can never afford to waste time. Therefore, an electrical problem will always cause then panic and inconvenience. Having an issue will cause them a cut on business hours as well as revenue. Fortunately, our 24/7 emergency electrician are always ready to give action to any electrical emergency at any time, any day, and even on holidays. We will shorten the time of your non-operation due to the electrical issue. Rest assured that repairs will be done in a timely manner.
Gordon's Powers never choose our tasks. Instead, we do all from big to small services. In this way, we get to increase every property owner's safety. To further meet our client's satisfaction, our trusted services will ensure you of no hidden charges. We always provide upfront pricing compared to other service providers. We take care of our valued customers by providing the best and honest emergency services. We aim at exceeding our customer's expectation.
Smoke Alarm Installation Taren Point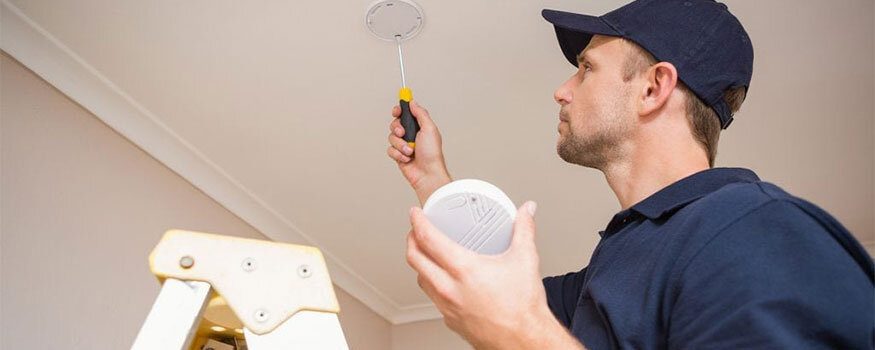 Are you in search of a smoke alarm that has high sensitivity? Call your local Gordon's Powers Smoke Alarm Installation Taren Point to provide you with the best type and brand of device you are looking. Having the best knowledge in smoke alarms, you will learn more about the devices and decide on what type your property really needs.
Our reputable business that has been running for more than 10 years have extended hundreds of services across Sydney. Our reliable services helped increase fire safety in a different level.
Our smoke alarm installation is packed with complete service such as follows:
– Free Consultation
– Evaluation
– Upfront Pricing
– Operation
– Maintenance
We don't just install but we make sure that all things necessary are settled. Clients can get a free consultation to provide them knowledge on smoke alarms. We discuss every important detail they need to know. The evaluation includes checking the property structure to identify the number and types of devices to be installed. Next is the upfront pricing. Once the price is agreed, we get on the job right on schedule. Everything will be done carefully from wiring to the exact device installation. We double check what we have installed to test. We can offer a maintenance service to help take care of your devices from time to time. We check batteries, clean the device, check sensors, and fix wires.
There are three different types of smoke alarm that has special functions. The Photoelectric Smoke Alarm is best in detecting smoke from slow burning fires. This device is highly sensitive. Property owners who prefer fast detection of any type of potential fire should choose this device. It can detect a simple smoke from a toaster or an electrical smoke.
Next is the Ionized Smoke Alarm. This is preferred by property owners who want non-sensitive devices. This smoke alarm detects rapidly growing fires that easily triggers its sensors. Last is the latest type which has the ability to detect the 2 types of fires. This is highly chosen by many property owners.
These smoke alarms work differently in every location. With our expert knowledge, we know exactly what and where to install. Leave everything to us and you will get the fire safety you need for your home and business.
Switchboard/Fusebox Repairs Upgrades Taren Point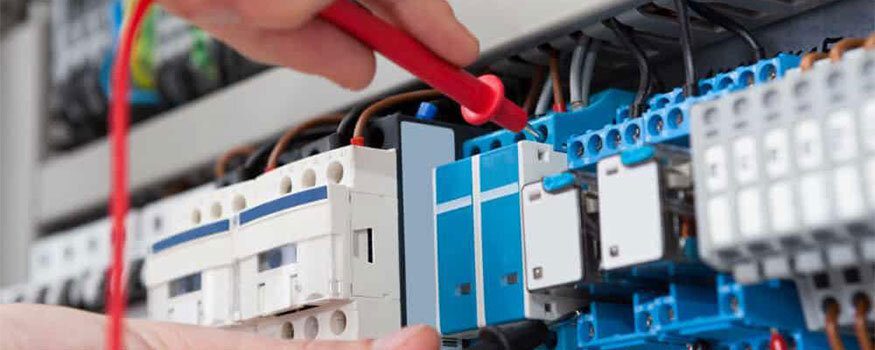 Do have a failing fusebox? It is time to turn to Gordon's Powers Switchboard/Fusebox Repairs Upgrades Taren Point as soon as possible. Be able to avoid dangerous electrical issues by getting our reliable and expert services. We have the best knowledge in different types of fusebox and switchboards and to handle each and every problem these may have. We cater our services to residences and business properties. As a trusted business for more than ten years,  we are very well-known in Taren Point and the rest of Sydney. Upon experiencing our amazing services, we are made highly recommended.
Getting our services will reduce the risk of having a wrecked panel board. We try our best to revive and turn your switchboards as good as new. Turning then into a great condition will help even more in protecting your electrical system.
Gordon's Powers Excellent Upgrades
Knowing all the types of fuseboxes and switchboards, we know exactly what fits your current electrical demand and system. If you have been experiencing frequent issues such as flickering lights, overloading, tripped fuses, and tripped switches, it is best to call your local Gordon's Powers to check on the problem. We will then identify whether the issues are due to the unreliable state of your units.
Upgrades will allow you to have a more convenient use of high powered appliances compared to having an old fusebox. Due to an expanded electrical capacity and additional circuits, worry no more of overloading issue. Using washing machines, heaters, air conditioners simultaneously is worryless for homeowners. Businesses can even use more appliances to boost their operations.
Prompt and Expert Repairs
Fusebox and Switchboard issues are always a cause of great concern. These need to be attended to immediately. Never try to touch the power switch without any protective glove. Call your local team of electricians to take a very good luck at the issue and perform the best repair or parts replacement. Fortunately, you have us to do expert switchboard/fusebox repairs upgrades Taren Point.
Be able to experience our professional and excellent services in affordable rates. We also provide a free estimate to give you an idea on how much would you need for your repairs and upgrades. Watch out for our special offers.
Hot Water Heater Repairs Installation Taren Point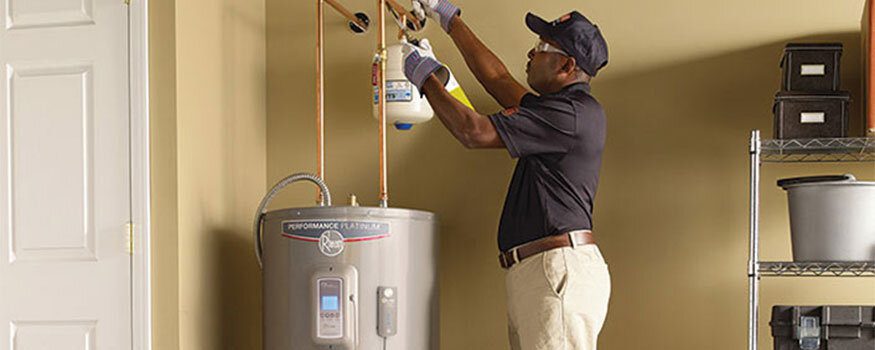 Got a sudden problem in your hot water heater? Call you local Gordon's Powers Hot Water Heater Repairs Installation Taren Point to provide the fastest action. We will check the cause of the problem and perform the fix in a timely manner. You'll be able to use your unit sooner. As an experienced and skilled team of electricians, expect the best hot water heater services you will ever get.
What can our valued clients expect from Gordon's Powers Hot Water Heater Repairs Installation?
Gordon's Powers Great Hot Water Heater Knowledge
Being in the business for many years, we have the best knowledge of hot water heater units. We know what is best and what is not. We can definitely recommend the best type of hot water heater that fits your needs and lifestyle. Choose from different types such as:
– Electric Storage Hot Water Heater
– Gas Hot Water Heater
– Tankless Hot Water Heater
– Hybrid Hot Water Heater
– Solar Hot Water Heater
Prompt and Complete Hot Water Heater Services
We know that hot water is a necessity in this generation and in cold seasons. To meet your hot water needs, Gordon's Powers Hot Water Heater Repairs Installation Taren Point is here to promptly provide your all the hot water heater services you may need. We can respond quickly to problems such as broken thermostat, damaged elements, and damaged units. Repairs will be done expertly and efficiently. For installations, we have the highest quality of hot water heaters to select from.
Professional and Licensed Team of Electricians
Our team are experienced and licensed to do all the works you need one for hot water heater system. We always treat our clients with respect and courtesy. We do everything we can to help them decide on what  hot water heater unit with the best of our knowledge.'
Affordable Rates and Special Offers
We would like to provide all the best aside from our amazing services. Be able to get them in affordable rates and special offers. We provide free estimate and upfront pricing with no hidden charges. Save up more compared to other services.