Level 2 Electrician Yowie Bay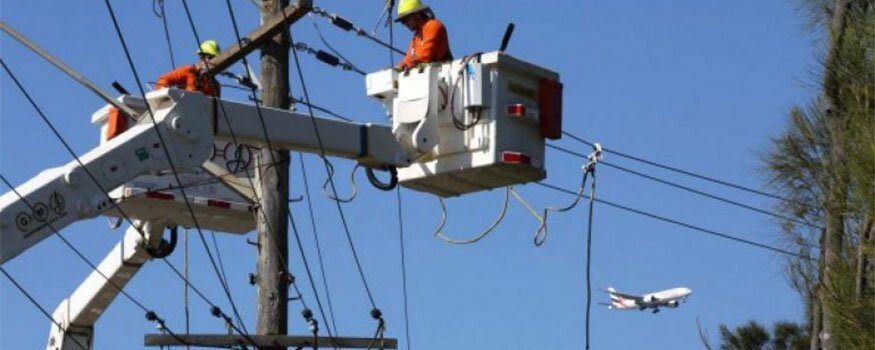 Have you been thinking of changing your old and unreliable service provider? It's time to turn to Level 2 Electrician Yowie Bay from Gordon's Powers. With our high skills and long experience, all your consumer mains repairs Yowie Bay will be attended to immediately. We have a team that can respond to any issues in your mains for 24/7. We are permitted to operate on Ausgrid and Endeavor Energy for more than 10 years now. Our reputable business has never failed in providing complete services to our valued clients.
Here are some services that our certified Level 2  Electrician Yowie Bay handle:
Consumer Mains Repair Yowie Bay – Our team provides the fastest repair on your consumer mains. One of the most common repair we perform is the UV damaged consumer mains repair. Old lines that has been long exposed to the harmful UV rays are prone to breakage causing the conductor to be exposed. This can cause further danger when being touched or in contact to water. As a preventive measure, we increase the cable's insulation or eventually replace an entire if there is too much damage. We use the highest quality of cables for replacement.
Mains lines also get disconnected. Overhead lines get toppled down due to trees during storms and underground lines get damaged due to unintended excavations. Our team will respond to the issue as soon as possible. We will get your connections back in no time.
Overhead and Underground Service Lines Installations – We perform the best overhead and underground service lines. Our Level 2 Electrician Yowie Bay makes sure that complete evaluation and planning are performed before every installation. You can choose or we can recommend the type of service line that will work well on your electrical needs and your vicinity.
Line  Relocation and Replacement – We are not limited to just repair and installation but we can also replace or relocate your service lines. Whether you have a renovation going on and needed an all new line or have your lines  relocated, we can do them for you in a timely manner. If your service lines are too old, we will reduce the risk of danger by getting them replaced by using the best quality materials.
Gordon's Powers can organise the following work for you, no hassle required:
Fuse equipment repair and replacement
UV Damage defective notice repairs
Installation of underground consumers mains both single and three phase systems 24 hrs
Off peak relay installation and associated metering equipment
Repair of single and three phase consumers mains 24hrs
Point of Attachment relocated or repairs
Electricity system capacity extension and upgrades
Electricity metering equipment installation
Connection of your mains service lines to the local electricity network
Disconnection of your mains service lines from the network for minor repairs
Permanent disconnection of your mains service lines for building demolition
Private power pole and underground pillar installation, replacement and removal
Upgrade your existing service from single to three phase or just increase the supply capacity for extra load requirements
Connect your mains service lines to the network and energise your installation.
Emergency Electrician Yowie Bay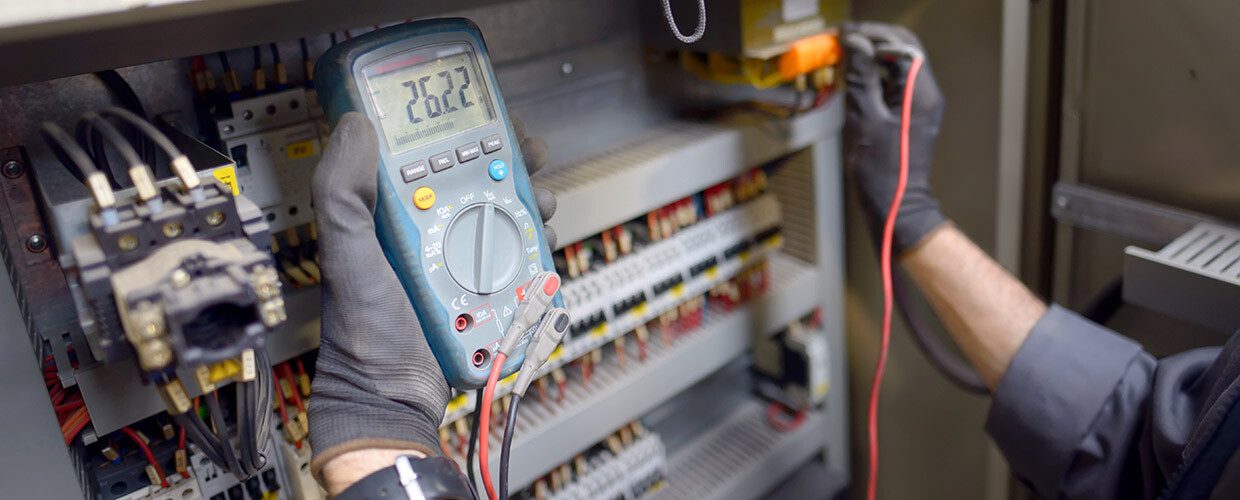 Do you need a reliable Emergency Electrician Yowie Bay who you can call in case of electrical emergencies? Worry no more for you have your fastest team of 24/7 emergency electricians from Gordon's Powers that can respond to all electrical issues that need the most immediate attention. As a team dedicated in extending rescue to our valued clients for more than ten years, we continue to provide the best solution to all types of electrical emergencies such as the following:
Overloading – Most properties only have a single circuit in which a couple of appliances are connected. Households are the most common type of property that use appliances simultaneously. Without them knowing, this could result to circuit overload that can cause tripping or damage in fusebox and connected appliances. If this occurs, it is best to call your local emergency electrician to have the problem fixed as soon as possible.
Electric Shocks – If someone in a property got electrocuted, it is highly needed to check your electrical wirings that have caused it. Common causes of electrical shocks are loose wirings on appliances, disconnected live wires, lines in contact in water. These should be corrected promptly to avoid further harm and even death.
Power Cut – A power cut is a loss of electricity due to a problem within your property or the mains. With this happening in the middle of the night causes great inconvenience especially for households who have young and old members. Fortunately, you have Gordon's Powers 24/7 emergency electrician who can be of rescue at any time of the day even on holidays. We do our best in identifying the cause of the problem. We provide the fastest and best solution.
Dead Outlets – Many properties experience having dead outlets from time to time. Some may think that these lines are totally disabled. However, little they know that some wirings hidden behind the walls may be just loose causing the outlets not to work. Therefore, when this situation is noticed, make sure to call you emergency electrician to have it fixed. This will help avoid electrocution and even fire.
Our reputable business is also highly known in offering our amazing services in affordable rates. We always put our client's welfare by giving the satisfaction they need and exceeding it even more. We aim in providing everyone trustworthy services.
Smoke Alarm Installation Yowie Bay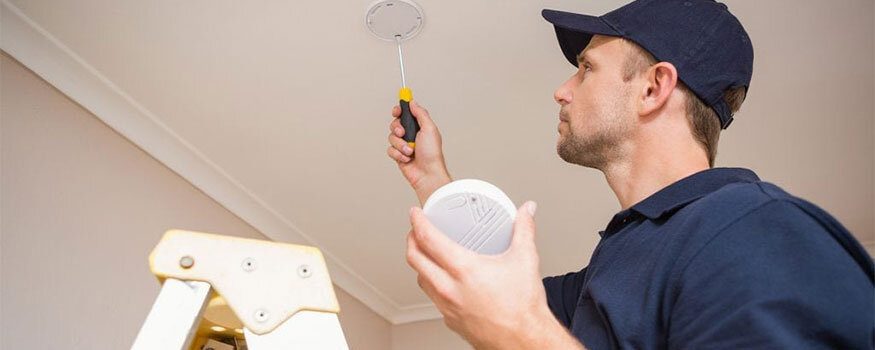 Never put your life at risk with an unreliable smoke alarm. Have the best device done by Gordon's Powers Smoke Alarm Installation Yowie Bay. Your family needs the best fire safety especially at night, and an excellent working device is just what you need. Gordon's Powers have the best types and brands of smoke alarms. Plus, with our expert hands, all your installations and smoke alarm repairs are expertly done.
Our aim is to provide ultimate safety to our valued customers for more than ten years. This reflected on hundreds of successful services that have many lives and properties from fire across Sydney.
Our team has the best knowledge in smoke alarms. Thus, we can recommend our clients the type of device that is best applied to properties.
How does Gordon's Powers work?
Our team always come up with the best smoke alarms for different types of properties. Everything is planned and evaluated according to the property's structure, number of rooms, levels, and divisions. In this way, the number and type of smoke alarms will be decided on appropriately. All devices will installed in best locations.
We provide an obligation-free quote before every installation. When both parties agreed, the installation will be done right on schedule and finished in a timely manner.
Gordon's Powers Reliable and Honest Repairs
Our team also offers repair of smoke alarms. If you notice such problems such as no sound, chirping sound, and false alarms, our team will take a very good check of your devices. As long as a problem is repairable, we do our best to restore your devices to keep them to work. However, if your devices are in unreliable state, we will recommend a replacement to ensure your safety.
The following are the main types of smoke alarms:
1) Ionized Smoke Alarms
2) Photoelectric Smoke Alarms
3) Dual Smoke Alarms
These three smoke alarms have different functions. The Ionized smoke alarm works well in detecting fast-growing fires. The photoelectric smoke alarm is best in detecting smouldering fires. Lastly, the dual smoke alarm which is a combination of the 2 types of smoke alarms. This has the function to detect both types of fires. These have to be installed in correct spots for best utilization. Moreover, our team can do an interconnectable smoke alarm system that allows property owners to be able to use different types of smoke alarms connected in the entire property.
Switchboard/Fusebox Repairs Upgrades Yowie Bay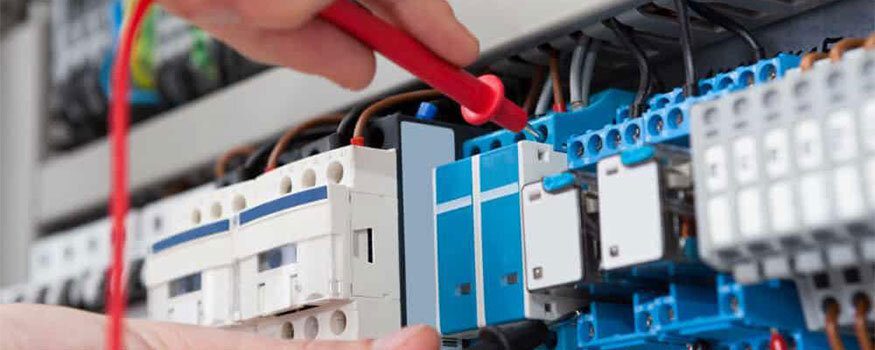 Get your fuseboxes upgraded to avoid risky electrical situations with the most reliable Switchboard/Fusebox Repairs Upgrades from Gordon's Powers. Never have to worry of fusebox problems anymore. Rest assured that our team will provide you the best solutions. Our experience of more than a decade has made us a reputable business across Sydney. Being able to provide help and safety to our valued clients is our main goal.
Our wide array of services can attend to any issue you may encounter with your fuseboxes. Get all services done only by one service provider.
Why consider a fusebox upgrade?
Appliances have gone through innovation in this generation. Along with it is a greater demand of electricity in every property. Therefore, if your property has an old fusebox, your high-powered appliances won't be smoothly powered. Old fuseboxes can only handle a single circuit due to its low electrical capacity. Using appliances simultaneously will only cause overloading which will cause you fuses to blow up and damage your connected appliances. For this reason, it is highly recommended to upgrade old and obsolete fuseboxes to promote safety.
What more can Gordon's Powers offer?
Gordon's Powers can provide all the services you may need for your switchboards/fusebox. We are the top in performing excellent and reliable repairs especially in emergency cases. Tripped fuses and switches commonly occur when a fault takes place in your circuit. Our team immediately attend to the problem and have your fuses replaced or your switches reset. Leaving the job to the experts will protect you from potential danger. Remember that electrical issues are not a matter for DIY repairs. We will extend our service by identifying the source of the problem and have it resolved as well.
We also offer maintenance services to keep your switchboards or fuseboxes in great condition. This is highly needed to increase its ability to protect your electrical system. We do preventive repairs and parts replacement to further improve your units.
To fully serve our valued clients with the best convenience, we offer our services on affordable rates. Get a free upfront pricing to give you a figure on how much you need for your repairs and upgrades. We give only the best switchboard/fusebox repairs upgrades Yowie Bay services.
Hot Water Heater Repairs Installation Yowie Bay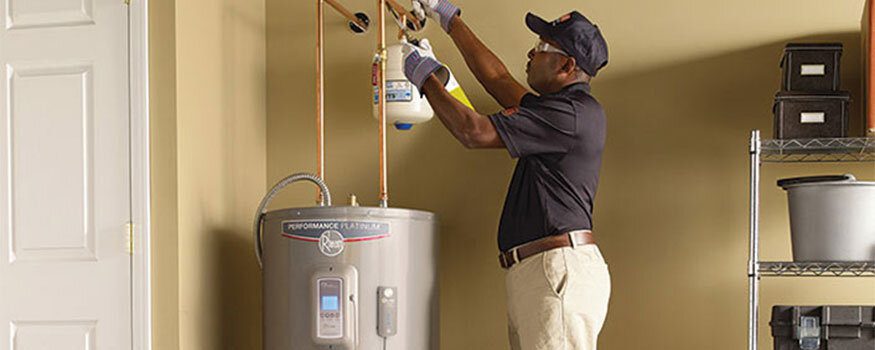 Do you need a reliable hot water heater unit for your home or business? Turn to Hot Water Heater Repairs Installation done by Gordon's Powers for a constant source of hot water. Getting our services will ensure you the highest quality of hot water heater units and services. Plus, we have been in the business for more than ten years and counting. We continue to offer great services across Sydney.
Having a broken hot water heater in the middle of a rush hour is a pain. You never have to go through such inconvenience with our complete services such as the following:
Prompt Hot Water Heater Repair – Get the fastest hot water heater repair performed by our team. We conduct keen checkup of your units to identify the problem and do the fix and parts replacements as needed. Using the highest quality of materials and equipment, your hot water heaters will be as good as new.
Brand New Hot Water Heater Installation – We have the best quality and brands of hot water heaters that will match your lifestyle of hot water needs. Choose from Storage Hot Water Heaters or Tankless Hot Water Heaters. Before installing the units, we settle the location for installation.
Reliable Hot Water Heater Replacement or Relocation – We can replace your existing hot water heater units with new ones. Your old units will be removed carefully by our team making way for the new installation. Moreover, we can also relocate your hot water heaters into new locations as preferred.
Ask Gordon's Powers to recommend you the best type of hot water heater such as:
Storage Hot Water Water  – A type of hot water heater that has a storage tank wherein hot water is kept for ready use. It could be powered by either electricity and gas.
Tankless Hot Water Heater – This is only powered by electricity and preferred by property owners who have less demand of hot water. It is only capable of heating water in a single valve. There, it is recommended for properties with few occupants.
Hybrid Hot Water Heater – This uses hot air temperature to heat water in a storage tank. The air is collected by an air pump that converts it to energy. This type is the best preference in hot areas and it works well during warm seasons.