Level 2 Electrician Bonnet Bay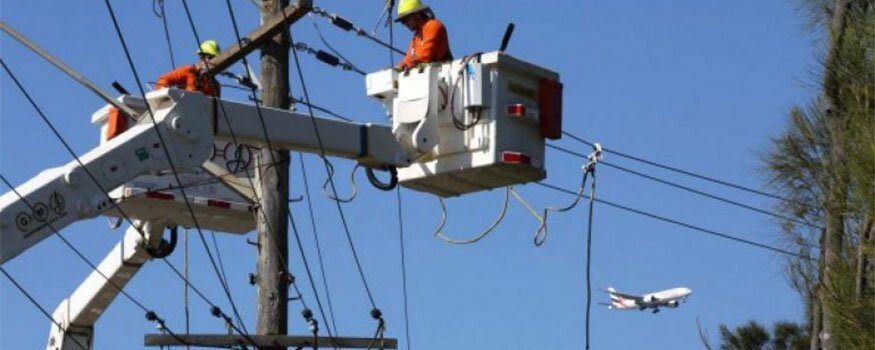 Are you planning to get help from a Level 2 Electrician Bonnet Bay to permanently disconnect your mains service to give way for your building demolition? With authorisation from Sydney's biggest network providers like Endeavour Energy and Ausgrid, Gordon's Powers can help you accomplish your plans and quickly disconnect your consumer mains service from the network. We will also assist with the removal of the cablings starting from the power lines, going to the point of attachment (PoA) towards your consumer mains unit.
Best Commercial Level 2 Electrician Bonnet Bay
If you are running a business in Bonnet Bay, your electrical chores will never be too much of a hassle on your part when you hire Gordon's Powers Level 2 Electrician Bonnet Bay. Our service is often solicited by private business proprietors and public or government establishments within the suburb. For more than 10 years, our family business has catered category 2 electrical works to different business industries in Sydney and much of the establishments in Bonnet Bay. We have provisioned several consumer mains that include installation of the following:
Overhead mains service
Underground mains service
Metering
Single or Three Phase mains service
Off peak relay
Private power pole
And more!
To further benefit from our Level 2 electrical service, Gordon's Powers are even on a 24-hour standby operations. You can call out our local and licensed Level 2 electricians to attend to any concerns you may have on your consumer mains. If you need an urgent Consumer Mains Repairs Bonnet Bay, Gordon's Powers will send our repairmen and will settle the problem with permanent fixes so it will not bring little to no disruption to your operations. We can work on live power lines with careful procedures and using safety apparatus.
Domestic Level 2 Electrician Bonnet Bay
Gordon's Powers is first and foremost a family business that offers affordable Level 2 electrical service rates for every household in Bonnet Bay that encounters any problem with their consumer units. We acknowledge any booking we receive from every homeowner and finish the job as fast and safe as we can. If you need to have someone to fix your UV damaged cables, Gordon's Powers is your best guy. Our certified Level 2 Electrician Bonnet Bay can add more insulation to your UV defect cables or replace it with the same cable type. You will know that you are in safe hands when you are hiring a team that is authorised to work on consumer mains that are within Endeavour Energy and Ausgrid networks. And yes, Gordon's Powers will always secure your safety apart from anything else.
Gordon's Powers can organise the following work for you, no hassle required:
Fuse equipment repair and replacement
UV Damage defective notice repairs
Installation of underground consumers mains both single and three phase systems 24 hrs
Off peak relay installation and associated metering equipment
Repair of single and three phase consumers mains 24hrs
Point of Attachment relocated or repairs
Electricity system capacity extension and upgrades
Electricity metering equipment installation
Connection of your mains service lines to the local electricity network
Disconnection of your mains service lines from the network for minor repairs
Permanent disconnection of your mains service lines for building demolition
Private power pole and underground pillar installation, replacement and removal
Upgrade your existing service from single to three phase or just increase the supply capacity for extra load requirements
Connect your mains service lines to the network and energise your installation.
Emergency Electrician Bonnet Bay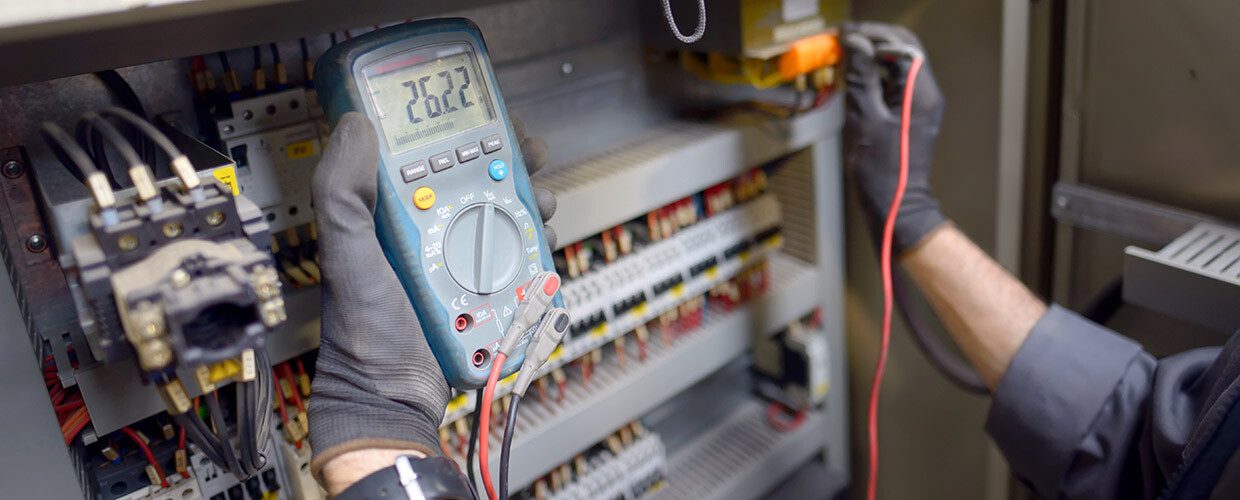 Did your street lighting suddenly blew up? Let a professional Emergency Electrician  Bonnet Bay examine the wirings on the light post and have it fixed before it creates another problem. With this, Gordon's Powers is one of the consistent and 100% responsive team in cases of electrical emergencies. How can just a street lighting be an emergency case? Street lighting in fact gives a sense of security and comfort during the night. If only one post from a series of street lights is out, it should be alright and can wait in the morning to get repaired by a licensed electrician. However, if the street lighting in the whole block has gone down, there could be a more serious problem. Contact Gordon's Powers right away and we will resume your street lighting in no time.
Gordon's Powers is a family business with a passion of being there for anyone in Bonnet Bay that get tangled with an electrical emergency. All of our Emergency Electrician Bonnet Bay is regarded as reliable electricians that are prompt to respond in significantly less than 60 mins. In emergency circumstances involving electricity, you can include Gordon's Powers along with your list of trusted service providers in town.  We provide the safest electrical operations in Sydney and our methods in carrying out any electrical operation is clearly a work of a professional. We have no troubles dealing with any type of electrical emergency and it is always our privilege to serve our fellow Bonnet Bay locals.
Our 24-hour Emergency Electrician Bonnet Bay is designed to attend to any critical state of your electrical system and be there with you at the earliest time possible. The challenge sometimes take place in instances when you might be not sure whether you need to require assistance or not. As far as electricity is concerned, the rule of thumb is always to call a licensed electrician to deal with all electrical concerns instead of handling it yourself.
Call Gordon's Powers Emergency Electrician Bonnet Bay to fix the following emergency cases without delay:
Power loss
Non-working security system and alarms
Flickering lighting during a thunderstorm
Flickering lights on appliances
Water in outlets
And any other electrical problems
Smoke Alarm Installation Bonnet Bay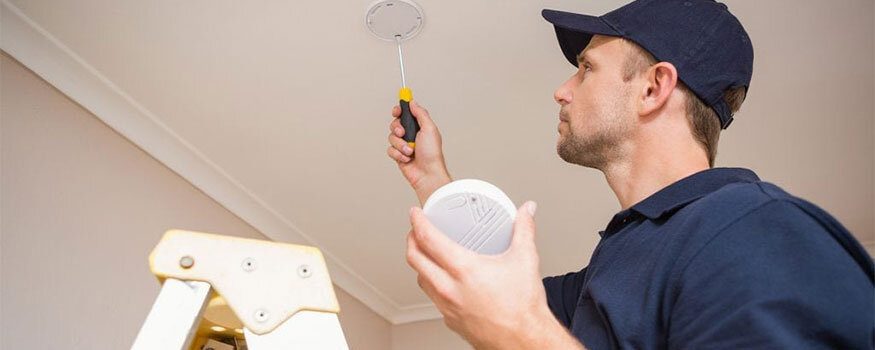 Are you looking for a Smoke Alarm Installation Bonnet Bay to help install your Brooks smoke alarm at your home today? At Gordon's Powers, all our smoke alarm specialists are well-trained and have the hands-on experience in handling all types of smoke alarms from any trusted brands in Australia and international like the following:
Brooks
Schneider Electrics
Quell
Kidde
Rexel
And others!
Gordon's Powers has founded the family business more than 10 years ago. We became renowned in the installation of smoke alarms. Since then, we have been recommended for Smoke Alarm Installation Bonnet Bay by our clients. We have built our strong reputation based on our quality smoke alarm installations, repairs and maintenance that always exceeds our customer's satisfaction. It is seldom that you find honest and reliable smoke alarm experts and once you stumble upon Gordon's Powers, you will have your partner for life. With our proven track record of excellent assistance in Bonnet Bay, you will definitely entrust your safety in our hands with no doubts.
With the ever growing demand in the installation of hot water heater in Bonnet Bay, Gordon's Powers never overlook a project, and we make sure that everything is met according to the timetable we set for each customer. Whether you are a homeowner that require to have a hot water heater installed in your private residential properties or if you are a landlord or owner of a high rise apartment, flats and inns, you would need a help from the experts.
Mains Smoke Alarms by Gordon's Powers
Pro and skilled electricians of Gordon's Powers can provide top quality smoke alarm of any sort ranging from Photoelectric, Ionisation to Dual or Hybrid sensors. Smoke alarms that are directly connected to your mains service line is the most reliable sort of smoke alarm system in various settings. Also known as hardwired smoke sensors, mains smoke alarms are wired to your mains.
Gordon's Powers Smoke Alarm Installation Bonnet Bay can fit your mains smoke alarm and will handle any rewiring needed to add your smoke alarm system. We can also connect it to your central fire system that can be triggered when smoke alarm sends of a warning. All sensors will be tested, confirming that each are securely connected to your mains. If needed, we can also provide additional circuit so your smoke alarm system will not be affected by circuit trips in case of overloading. You will stay protected at all times.  For backup batteries, Gordon's Powers will provide you with lithium batteries and can replace it for you on a yearly basis.
Switchboard/Fusebox Repairs Upgrades Bonnet Bay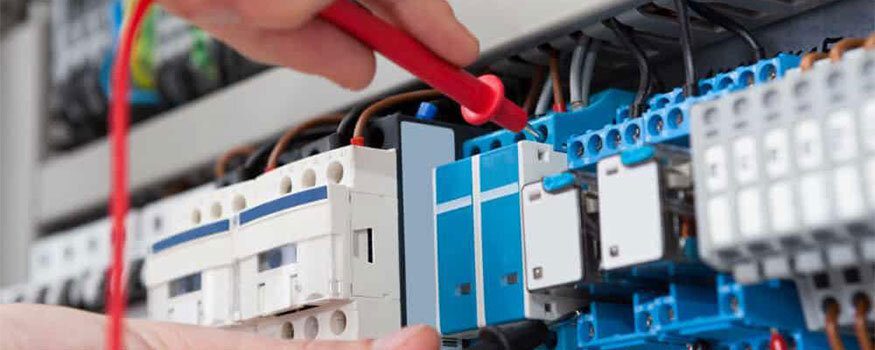 Are you looking to hire a professional Switchboard/Fusebox Repairs Upgrades Bonnet Bay to look after your switchboard issues? You have come to the right page! Your access to one of the leading electrical service providers in Sydney is just a phone call away. At Gordon's Powers, you are getting more than what you pay for. We offer ace switchboard services at very affordable rates. As your local and licensed electricians in Bonnet Bay, we are always pleased to serve every property and business owner in the suburb. In fact, we have contributed a number of secured homes and commercial buildings by establishing safe and properly working residential and commercial switchboards.
Professional Switchboard Installation
Installing a switchboard is always a job for the professionals. If you have just acquired a new home or building your dream home, have your electrical setup be evaluated by Gordon's Powers and install the right switchboard accordingly. We also provide consultation on the type of switchboard that you can best use for your home and supply you with one so you won't have to stress yourself at all. With a switchboard professional like Gordon's Powers, your switchboard can never go wrong and last up to its expiration date.
For new switchboard installation – Gordon's Powers can perform a FREE evaluation of your property and the appliances you are going to use and we will provide you a cost-effective switchboard solution that can support your electrical needs, not burden you with the cost of the product and installation and have a switchboard to use for up to 10 years.
Reliable Switchboard/Fusebox Repairs Upgrades Bonnet Bay
When you encounter an electrical problem that you are unable to resolve by yourself, you just dial our number and Gordon's Powers' team of amazing Emergency Electrician Bonnet Bay will come over to your place in full gear with tools and proper equipment, ready to free you of any hazard.
For existing or old switchboards–  If you have an old fusebox or older switchboard model, you can subject it for inspection with Gordon's Powers Switchboard/Fusebox Repairs Upgrades Bonnet Bay. We will check if it is still suitable for your current electrical usage as you have surely acquired new appliances and your energy consumption is no longer the same compared to what you are using a few years back. Gordon's Powers will perform a quick upgrade on your fuseboxes and we will help transfer your fused circuits over to circuit breakers.
Hot Water Heater Repairs Installation Bonnet Bay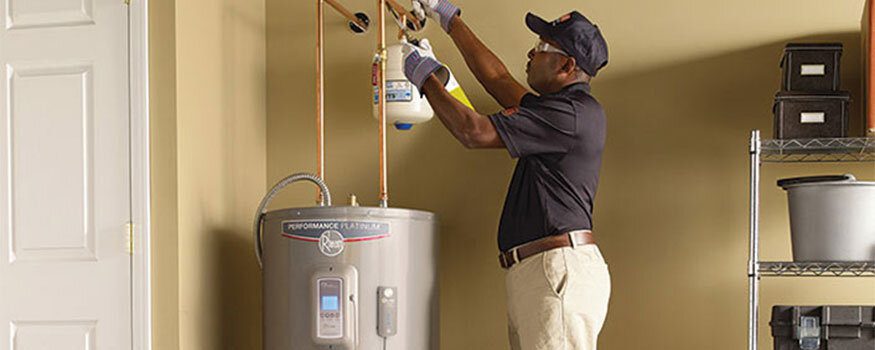 Is your hot water heater problem a major nuisance that really ruins your day? Why not have it checked by Gordon's Powers Hot Water Heater Repairs Installation Bonnet Bay and get it repaired instantly once the problem is properly diagnosed. In Bonnet Bay, if your hot water heater leads gives you nothing but inconvenience, you don't have to bear with it. Call the ever reliable group of hot water specialists from Gordon's Powers and have the essential repair and replacements for your water heater components.
What can Gordon's Powers present you with Hot Water Heater Repairs Installation Bonnet Bay?
Being in the business for over a decade, Gordon's Powers has been exceptionally well at handling all our customer concerns with utmost sincerity. We only offer honest and professional service that both homeowners and business owners enjoy as they avail of our ace workmanship.
With Gordon's Powers, you can count on three things:
Reliability
Gordon's Powers only render the most durable hot water heater installation in Bonnet Bay. We do not stop until everythings is in proper order and every component is working well. Even in our repair works, all procedures are done with absolute care and accuracy so every repaired section of your hot water heater is built to last. All replacement parts are also of authenticity, manufactured by the trusted Australian Brands and international brands. Our team will always aim for the best hot water heater for all our customers.
Affordablilty
Gordon's Powers Hot Water Heater Repairs Installation Bonnet Bay services are always offered at very low and reasonable price. We wanted to help our customers to have an efficiently working hot water heater to supply them with quality hot water no matter what season is at hand, particularly in cold seasons where cold spells are very likely to happen. We encourage everyone at Bonnet Bay to have their hot water heater checked by a professional to deal with minor issues and avoid major problems to happen. With our cost-effective rates, you can have Gordon's Powers to work on your hot water heater any time you want and on an as-needed basis.
Prompt Service
What is a service if not delivered promptly? Gordon's Powers is a family business that knows how to value your time. We make sure that when you call us for assistance, our team is there with you in just a matter of minutes. No delays and no long waiting time. You will not count for days before help shows up at your door. All your appointments are taken well and completed within the same day.