Level 2 Electrician Roseland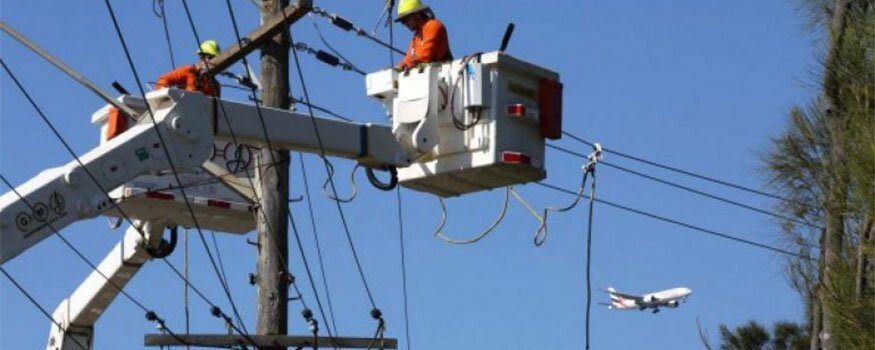 Turn to a Level 2 service provider only from the most trusted business, Gordon's Powers. Our Level 2 Electrician Roseland has the best experience and skills in providing solution to the consumer mains. We are permitted to work on Ausgrid and Endeavor Energy. For more than 10 years of being in the business, we have successfully promoted safety to property owners across Sydney. We never fail on our repairs and installations. Every work is done with perfection and precision.
Our certified Level 2 Electrician Roseland handles the following:
Underground Mains Installation – We are highly skilled in connecting your underground service lines to the mains. For the underground installations, we conduct the necessary excavations where we will install the cable lines protected by electrical pipes. Cables are protected from unknown excavation and other elements.
Overhead Mains Installation– We conduct expert overhead consumer mains installations. We connect your property to the point of supply. We use the highest quality of UV proof cables for long-term use.
Metering Services – Gordon's Powers perfectly handles all types of metering services. Such as off peak metering, time of use metering, and more. We also provide different types of meters like electromechanical, electronic, and solar meters.
Consumer Mains Repair Roseland – Count on us in any abrupt electrical issue on your mains. Our prompt Level 2 Electrician Roseland are ready to provide you the fastest response and action. Any matter in the mains should be paid highest attention due to its complexity. Therefore, only an expert can handle it. We also conduct repairs of UV damaged consumer mains Roseland. We repair the cable lines' insulation by restoring or increasing it.
Point of Attachment Relocation – One of the most common services we perform is the relocation of your mains point of attachment. It is the connection from the mains power poles to the consumer's property where the line will be securely installed. Some property owners request to relocate these to better locations.
Why turn to Gordon's Powers Level 2 Electrician Roseland?
– We have many years of experience that have continued to improve our skills.
– We are available 24/7 for all types of emergency repairs and installations.
– We use the best materials, tools, and equipments for all of our services.
– We provide affordable rates and honest pricing. Expect no hidden charges.
– We conduct every service on schedule and finish them in a timely manner.
Gordon's Powers can organise the following work for you, no hassle required:
Fuse equipment repair and replacement
UV Damage defective notice repairs
Installation of underground consumers mains both single and three phase systems 24 hrs
Off-peak relay installation and associated metering equipment
Repair of single and three phase consumers mains 24hrs
Point of Attachment relocated or repairs
Electricity system capacity extension and upgrades
Electricity metering equipment installation
Connection of your mains service lines to the local electricity network
Disconnection of your mains service lines from the network for minor repairs
Permanent disconnection of your mains service lines for building demolition
Private power pole and underground pillar installation, replacement and removal
Upgrade your existing service from single to three phase or just increase the supply capacity for extra load requirements
Connect your mains service lines to the network and energise your installation.
Emergency Electrician Roseland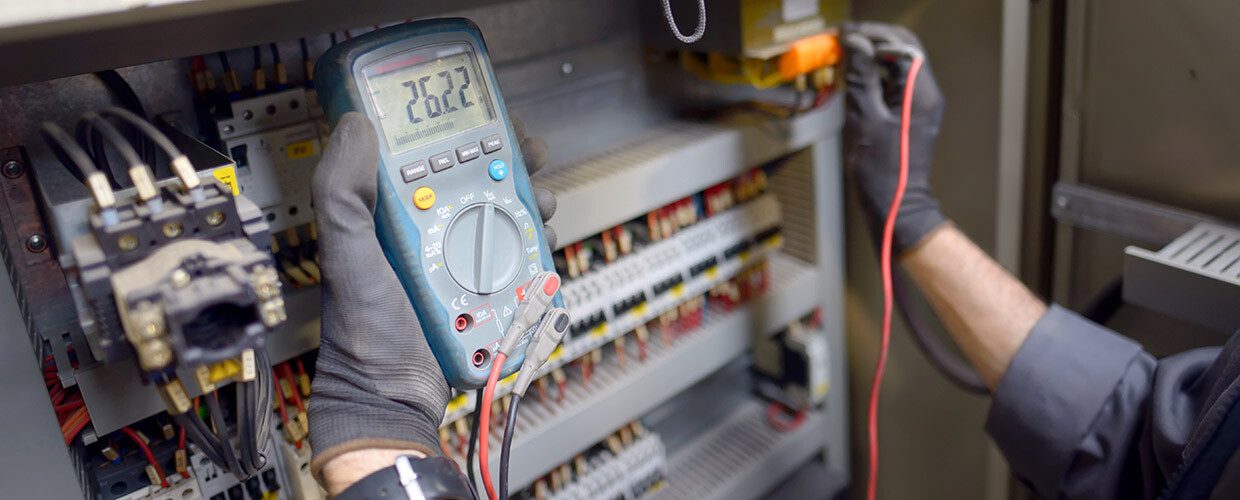 Are you always in panic whenever you encounter an electrical issue? Have your local emergency electrician Roseland to rescue you from any type of electrical emergency to lessen your worries and increase your safety. Gordon's Powers is a business that has been operating for more than 10 years now. We always aim in helping our value clients from harmful situations.
Electrical issues are one of the main causes of fires across the globe. To prevent such life threatening situations, it is best to have the fastest and skilled emergency electricians to give prompt repairs and parts replacement on your electrical system.
Gordon's Powers emergency electrician Roseland provide the following emergency services:
Emergency Installations – Damaged parts or components for your electrical system, should be replaced to avoid further damage and more electrical issue. We conduct installation of new parts to put your electricity back up. Future electrical problems will be prevented from
happening.
Emergency Repairs – As the promptest team in Roseland, we can provide quick repairs on parts that need light repairs. We
evaluate the problem carefully for more complex repairs and finish them in a
timely manner.
Emergency Upgrades – Old parts and components can cause a couple of electrical emergencies. Loose wirings or wirings that have broken insulation can cause electrical shocks, short circuit, and more. These are some examples of errors issues that may arise due to busted electrical parts. Our team can perform emergency upgrades wherein we replace any old parts that can cause electrical misfit.
Here are some issues that need prompt emergency repairs:
– Short circuit
– Overloading
– Exposed wires
– Power outage
– Electrical smells/sparks
– Wet wires
– Toppled downlines
– Busted outlets
Aside from the emergency services, we offer maintenance service to help keep track of your electrical system. Whether there are minimal issues or damaged parts, our team can perform preventive repairs and parts replacements. This maintenance services will help in decreasing your risk of electrical emergencies.
Be vigilant in observing potential electrical to prevent the worse to happen. Be able to prevent fires, electrocution, and more damage to your devices, appliances, and electrical system. These simple signs of electrical issues can cause grave danger when left unsolved. With our help, your safety is guaranteed. We work for commercial, business, and homeowners. We strive to exceed our client's expectations all the time.
Smoke Alarm Installation Roseland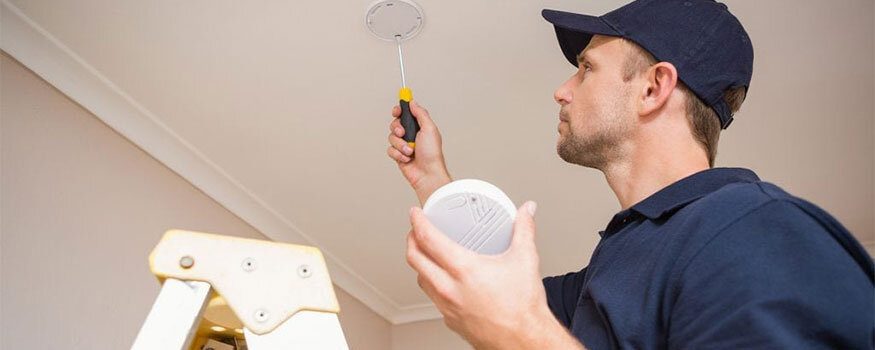 Protect your family and properties from fire with the help of Gordon's Powers Smoke Alarm Installation Roseland. We are the best team to provide the best types and brands of smoke alarms to be installed for your properties. Rest assured that our over than 10 years of experience in smoke alarm installation, you will gain the best protection from fire.
We offer the following installations:
Domestic Smoke Alarm Installation
Homeowners are the top clients that need more safety from fire. We may not know what will happen in the middle of the night while sleeping. Without a reliable smoke alarm, we are at risk of danger. This is where we step in. We can offer complete smoke alarm service that will surely elevate your safety. We evaluate your property to identify the number of devices and types needed to be installed.
Business/Commercial Smoke Alarm Installation
Business owners need to be at ease even after leaving their properties unattended at night. With a reliable smoke alarm system installed, rest assured that their properties will be far from total damage. We install the interconnectable smoke alarm systems that are spread to the entire property with huge area, floors, and divisions. In this way, the whole property is safe. We connect the smoke alarm system to the water system that will go off once it is triggered.
Pay attention to small smoke alarm issues such as the following:
Chirping sound – A chirping smoke alarm is caused by poor batteries or insufficient power source. Replacing batteries can be easily done, however, wirings should be handled by licensed electricians to ensure that the repairs done will get your smoke alarm back to work excellently.
False alarm – If your smoke alarm keeps on giving you a false alarm, this means your device's sensor is broken or highly sensitive. This issue will cause you inconvenience and trauma. Our team can fix your sensors or recommend you a smoke alarm which has lower sensitivity. Being said that smoke alarms have different functions and characteristics, you will be provided with the best type that will work depending on your requirement and property needs.
These signs indicate an underlying cause that needs to be checked and repairs. If being ignored, it may end up to damage of the whole device and decreased safety from fire.
Switchboard/Fusebox Repairs Upgrades Roseland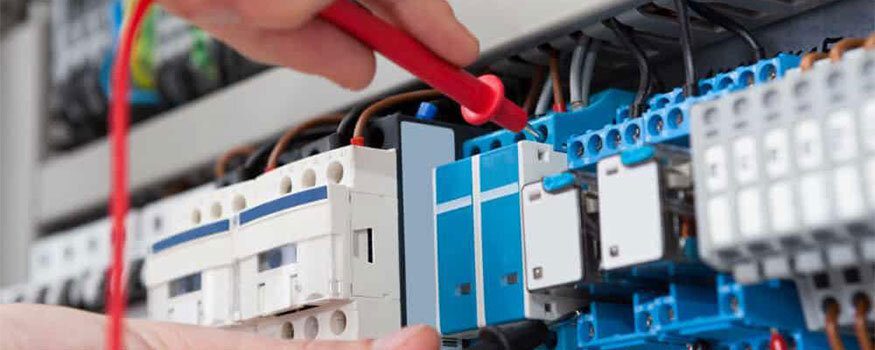 Have your fusebox been experiencing frequently tripping switches? Turn to a reliable Switchboard/Fusebox Repairs Upgrades Roseland as soon as possible to help fix your fusebox issues promptly and expertly. We have a professional team who are dedicated in extending amazing services to our valued customers. Being in the business for more than 10 years, expect the highest quality of service and an increased safety from electrical issues that your old fuseboxes may cause you.
An old fusebox is highly unreliable. Units that are older than 20 years are considered obsolete, and needs an immediate overall removal and upgrade. This will help in protecting your property's electrical system. A couple of serious issues in the fuseboxes have to be paid very high attention such as the following:
Recurrent tripping
Tripping happens normally but if it takes place frequently, this means that a serious problem such as short or overloaded circuits. Overloading can lead to damage of your kitchen appliances and your circuits. While short circuit can also cause the same and even fire. This kind of issue has to be corrected promptly.
Flickering Lights – This is also a sign of overloading. Whenever you see flickering on lights and even on appliance lights, you have to take action by turning high powered appliances in use. Call your expert electricians to check the problem. If we finalized that your fusebox has very limited capacity, we will recommend you to have an upgrade to avoid electrical issues and danger from happening.
Why choose Gordon Capabilities for your Switchboard/Fusebox Maintenance and Upgrades Liberty Grove?
Gordon's Powers provides the most expert electricians that have handled all types of upgrades and repairs on fuseboxes across Sydney.
We perform a thorough inspection of a fusebox to identify the true cause of the issue.
Our company is the promptest to respond to the of your fusebox issues with our 24/7 availability on calls and services.
We have performed hundreds of successful and long-term fusebox panel, repairs, and upgrades.
Every service is offered with affordable rates and special offers.
We have honest electricians to explain what typpe of service your fusebox really needs.
We leave our customers the satisfaction they need by always heading an extra mile for excellent services.
Hot Water Heater Repairs Installation Roseland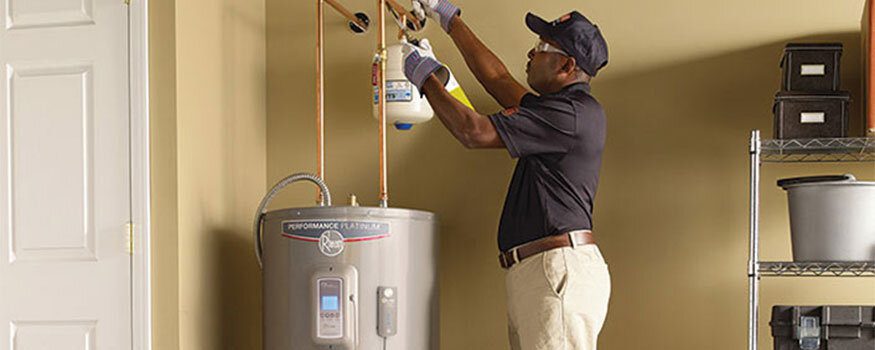 Do you need a hot water heater reference? Know about it all with Gordon's Powers Hot Water Heater Repairs Installation Roseland. We have the best experience and knowledge in types of hot water heaters. Therefore, we can help you decide and know more of the strengths and functions of these units. Be able to choose the right type of hot water heater for your property.
We can provide any kind of hot water heater you may need. We will evaluate your property and discuss what you really need. Afterwards, we will provide an upfront pricing once agreed. we'll take action of the installation right on schedule and finish on time. You' can use your hot water heaters as soon as possible.
Here are types of hot water heaters that home and business owners can choose from:
Tankless Hot Water Heater – This is also called the on-demand hot water heater for it only provides hot water when needed. They don't have a standby hot water source compared to a storage hot water heater. The tankless hot water heater can be powered by both gas and electricity. Therefore, consumers can choose the type where they are more convenient and can save up.
Storage Hot Water Heater – This is highly in demand for properties with a huge demand of hot water. Examples of these properties are homes, hotels, inns, and apartments. Hot water is very essential in cold seasons and the storage hot water heater works the best for you can have a ready source of hot water whenever needed.
Hybrid Hot Water Heater – The hybrid hot water heater is popular for properties located in warm areas. For it uses hot air temperature as a source of energy, consumers can also save up from cutting off of their electrical bills. With an air pump, hot air collected which is then converted to energy to heat the water in a storage tank.
Solar Hot Water Heater – We also offer installation of Solar Hot Water Heaters which are highly dependable in cutting off from electrical bills. This is preferred by property owners who are willing to invest on solar panels that collect the solar energy. These panels are installed at least 10 meters above the ground. The collected energy will then be transferred to the heating device.