Level 2 Electrician Bangor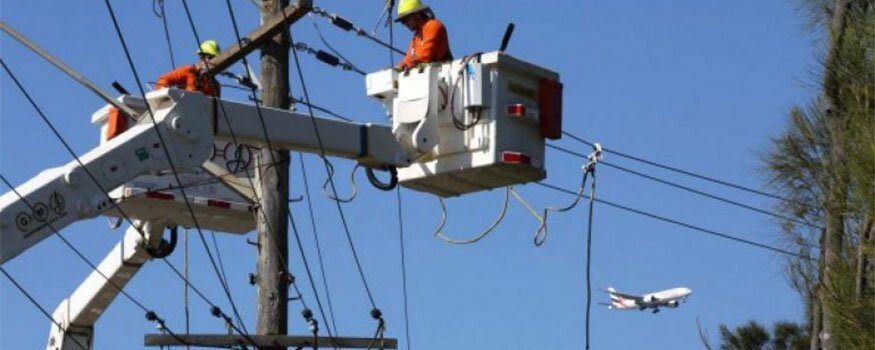 Is there a power cable you need to be replaced by a Level 2 Electrician Bangor within your premise today? If you are living or own a business in Bangor, you can get assistance from Gordon's Powers for any Level 2 electrical works. If you wish to have the project done within the same day, all you have to do is to call us and we will complete your request even if you made the booking the same day. With Gordon's Powers, we make things happen to the best of our abilities for your complete satisfaction.
Gordon's Powers are extremely dedicated with our profession. Our more than a decade of quality service for all work categories of a level 2 electrician is one of the most important things we pride in. As your local Level 2 Electrician Bangor, you are assured of the fact that you can get our team to work on your electrical concerns with just a little as an hour of waiting for our travel time. Location and time are not a challenge for us. We will arrive at your place with no worries, any time any where you may be in Bangor.
Gordon's Powers Level 2 Electrician Bangor has a strong service background in successfully accomplishing all Consumer Mains Repairs Bangor and UV Damage Mains in Bangor. These are the most common concerns of every homeowner and business owner that prompts them to seek an immediate attention from a Level 2 Electrician Bangor.
For Consumer Mains Repairs Bangor, Gordon's Powers can quickly rectify any issues concerning your switchboards, meters, mains service lines, power cables and more that is within the Level 2 scope of work. Every repair work we do strictly adheres to Australian standards to certainly obtain 100% safety and reliability for the sole purpose of protecting our customers from any electrical harm or inconveniences.
For UV Damage Consumer Mains in Bangor, our team can effectively fix all UV damaged cables within your premise. We are authorised to work within Endeavour Energy and Ausgrid networks. Thus, if you receive a UV defect notice from your energy provider, call Gordon's Powers immediately and our Level 2 Electrician Bangorwill act promptly to fix your cables and restore your electricity as soon as possible.
Gordon's Powers can organise the following work for you, no hassle required:
Fuse equipment repair and replacement
UV Damage defective notice repairs
Installation of underground consumers mains both single and three phase systems 24 hrs
Off peak relay installation and associated metering equipment
Repair of single and three phase consumers mains 24hrs
Point of Attachment relocated or repairs
Electricity system capacity extension and upgrades
Electricity metering equipment installation
Connection of your mains service lines to the local electricity network
Disconnection of your mains service lines from the network for minor repairs
Permanent disconnection of your mains service lines for building demolition
Private power pole and underground pillar installation, replacement and removal
Upgrade your existing service from single to three phase or just increase the supply capacity for extra load requirements
Connect your mains service lines to the network and energise your installation.
Emergency Electrician Bangor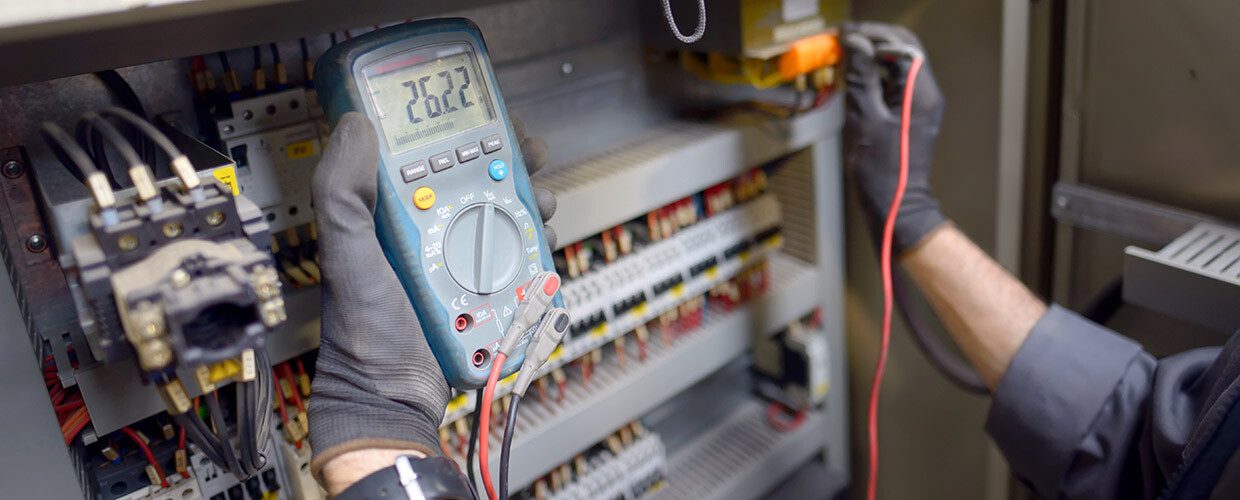 Have you noticed your powerpoint sparking? If yes, proceed to call your local Gordon's Powers Emergency Electrician Bangor to get your powerpoints, sockets and switches free from short circuits, loose wires and open wires. If you are a family person, the best thing you can do is to secure all your power sources. With Gordon's Powers, you will feel confident that your family is protected from any electrical troubles. Our more than 10 years of outstanding service have saved most households within Bangor and nearby areas from loss of life and damage to property. As your local Emergency Electrician Bangor, we aim to be your first line of rescue for all sorts of electrical emergencies.
Gordon's Powers has the finest emergency electricians Bangor who are licensed to work on any level or electrical works so you will not have to call for another contractor to work on simple electrical emergency concerns like emergency lighting to complex operations on consumer mains, metering, power lines and more. Other electrical service providers claim that they are available any time you need help but you end up waiting for your rescue in vain. What we offer our customers is far beyond what other contractors can provide, a genuine 24-hour Emergency Electrician Bangor that will be with you in less than an hour for emergency cases.
Our Emergency Electrician Bangor team is always available 24 hours a day, 7 days a week and whole year round. Our operations do not sleep so you can rest your worries away. Our concern for the Bangor community is something that keeps us going in providing true and dedicated electrical emergency service.
For any electrical emergency, we strongly encourage every homeowner and business owner to contact Gordon's Powers Emergency Electrician Bangor so we can promptly tame down the electrical problem.
Safe and Effective Emergency Maintenance at Gordon's Powers
One of the many overlooked ways to prevent an electrical emergency is to have your electrical system checked in a frequent basis. Failure to do so will surely result to further damage if any fault is unknowingly existent. Gordon's Powers is more on doing prevention than having to deal with damages. You can call for an immediate assistance from Gordon's Powers and our licensed electricians will conduct emergency maintenance. This is valuable especially if you own a commercial building and needed 100% uptime of your operations. Our team can work on your circuits with little to zero downtime.
Smoke Alarm Installation Bangor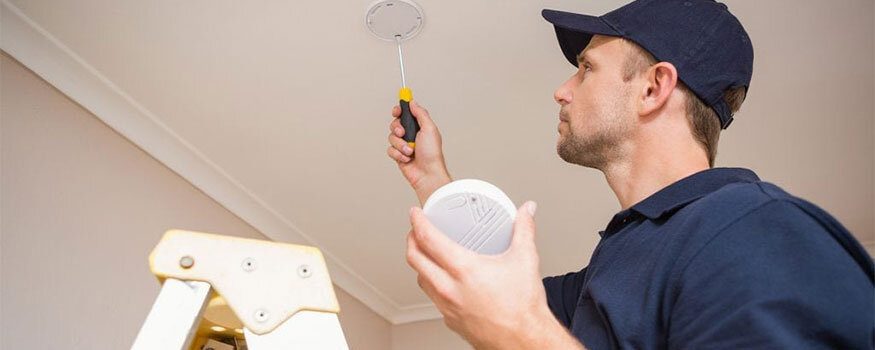 Have you been looking for experts in Smoke Alarm Installation Bangor that can help you perform a complete test on your smoke alarm system? Book an appointment with Gordon's Powers Smoke Alarm Installation Bangor team and we will handle your requests on time. We have the most affordable service and product rates to provide you a 100% protection coverage from fire at your homes and at your commercial spaces.
If you are living in Bangor and has doubts whether a smoke alarm specialist can attend to your needs immediately, your worries are over. Gordon's Powers has certified electricians and smoke alarm experts that run 24/7 standby operation so you can get hold of someone to take care of your smoke alarm concerns that may include the following:
No sound – Smoke sensors may become faulty over time. If your smoke sensors are more than 5 years, it can get susceptible with wear and tear. The most important part of having a smoke alarm system is to get notified with fire occurrence by triggering the sound alarm to come off. If one of your sensors does not create any sound, you need to get help from professionals right away. Call Gordon's Powers Smoke Alarm Installation Bangor for urgent repairs or replacements.
Battery empty – Batteries on smoke detectors needs to be replaced yearly. If you are unsure which sensor has battery defect or dead, simply let our smoke alarm specialists perform tests and replace dead batteries with new ones that will last the next year. We can supply you with lithium batteries that stays durable over a long period of time. Our team can help do a series of maintenance checks within the same year of battery replacement to assure you that your smoke alarms will kick off even without power.
No interconnection
The most important thing to note with smoke alarms is that all sensors should be interconnected together to form a centralized smoke alarm system that is also connected to every fire system. If you plan to install your smoke sensors for your new home, Gordon's Powers can help evaluate your mains and how your smoke alarms should be connected to one another.  We can perform neat Smoke Alarm Installation Bangor without any wires invisible that will affect your home's interior. Last but not the least, we will perform a complete testing on the interconnection and make sure not one sensor is isolated to the rest.
Switchboard/Fusebox Repairs Upgrades Bangor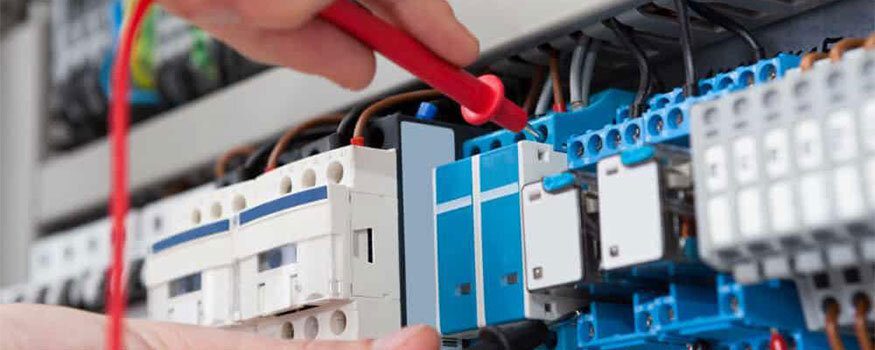 Did your safety switch tripped and you are not able to bring it back on? No worries, your reliable Gordon's Powers Switchboard/Fusebox Repairs Upgrades Bangor service is available round the clock to provide you the fastest fix on some of the common electrical switchboard problems in Bangor.
When to call Gordon's Powers Switchboard/Fusebox Repairs Upgrades Bangor?
If you are faced with an electrical problem in relation with your switchboard, it is recommended to call professionals before you touch anything. Our team is always on standby to answer your call and direct you to safety while we travel to your place. There may be a few simple steps that we will advise you to do to make certain that your safety is always kept intact and save time. These steps may fix the problem right away or mitigate the effects of the switchboard damage.
Unplugging appliances – Circuit breaker or safety switches trip when these components detects a very unusual behaviour on your circuits such as an increase demand of power supply from your circuit breaker that is designed to support a certain amount of voltage to cover a number of appliances. Gordon's Powers will advise you to check what was the last appliance used before the trip and unplug it before trying to bring the safety switch back on. If this does not resolve the problem, unplug all appliances and put back one by one until you identify which one is causing the trip. If you do not wish to go through these steps, you can wait for our team to arrive in an hour or less and fix the problem right away.
Shut down the main switch – If you see smoke or sparks coming out of your switchboard or fusebox, the mains switch should be switched off to stop the flow of electricity inside your premise. Prolonged exposure of damaged or hot component from electricity can heat up the components quickly which will cause an electrical fire.
Gordon's Powers Switchboard/Fusebox Repairs Upgrades Bangor is everything you need for any switchboard issues. Our repair works are backed by 7 years of service warranty and a lifetime guarantee on quality. If you need to switch over from an old fusebox to newer switchboards to support the latest appliances and to take advantage of the using safety switches, surge protectors and more, call Gordon's Powers and our team would be delightled to help.
Hot Water Heater Repairs Installation Bangor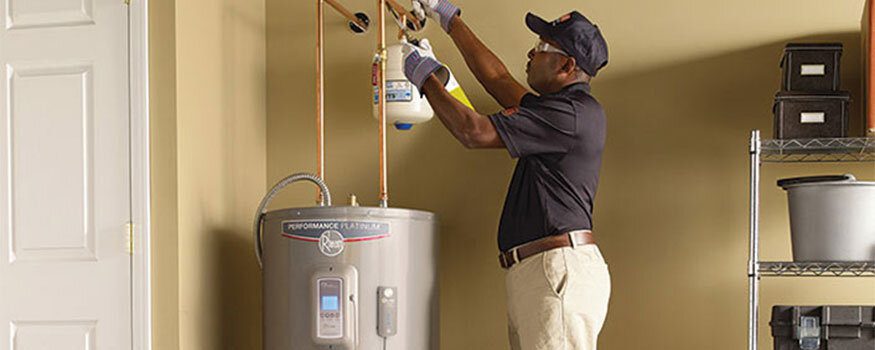 Are you aiming to find the best Hot Water Heater Repairs Installation Bangor to deliver all your hot water heater needs as fast as it can? If you are a builder and looking to get in partnership with some of the most renowned hot water heater masters in Bangor who has the capacity to cover service all over Sydney at the same time, you are in the right timing and position in hiring Gordon's Powers. Our family business has been around for many years and all we ever did to our customers, loyal or new, is to make them happy and completely satisfied knowing that they will never run out of quality hot water for their home and business use.
Gordon's Powers can be your constant companion when it comes to any hot water heater installations, repairs and maintenance works. We have over a decade of collective hands-on experience in handling hot water heaters. Aside from electric hot water heaters, our team has equal competence in working with gas, solar and tankless hot water heaters. We have advanced knowledge on how each type of water heater operates which helps us to finish any installs and repairs on-time and on-budget! 
Fast Repairs and Installations of Hot Water Heaters!
Every hot water heater contractor may have the right skill and knowledge to handle any type of hot water heater. This is what they are trained to do. However, what stands out a team from the rest of hot water heater service provider is how fast they are able to deliver the job. At Gordon's Powers, all our hot water heater experts undergo rigid training and must pass our strict evaluation in having the ability to work efficiently even under pressure. We have both electrician and plumbers who work hand in hand so we can complete your hot water heater job request in the shortest time possible without compromising the quality and durability.
24/7 Availability!
Hot water heaters can fail anytime without warning. The best way to deal with this is to have Gordon's Powers Hot Water Heater Repairs Installation Bangor service on standby to work on any issues that your hot water heaters may run into during its course of operation.  Our hot water heater specialists are always available and are on-call to give you the assurance the when your water heater fails, we are here to help.