Level 2 Electrician Bondi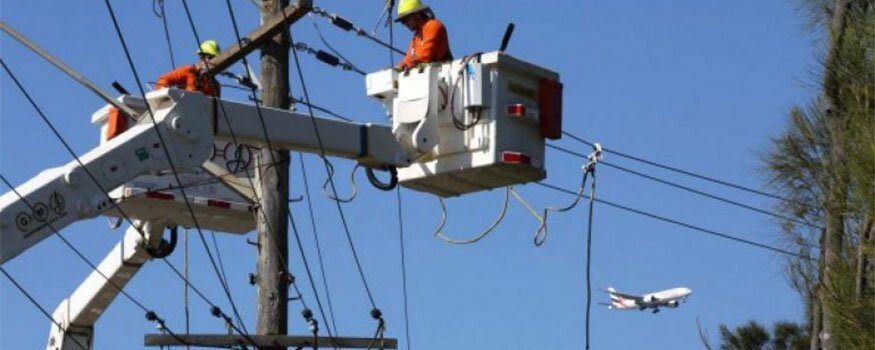 Is your existing mains service provider not meeting your expectation? Turn now to the best Level 2 Electrician Bondi who can solve all your consumer mains repair Bondi. Having been providing dependable level 2 services for over than 10 years, our team are the best skilled and experienced professionals to extend any repair and installation service you need for your mains.
We pride ourselves with the greatest trust given us by our valued clients. Every property owner that we have serviced is left with convenience and ease for they rest assured that the services given provided a long-term solution.
Repair on UV Damaged Consumer Mains
This is one common repair our Level 2 Electricians Bondi can do. For multiple damages, we do replacement using UV resistant cables of greatest quality easily. We examine cable lines and look for UV damaged parts then perform repair by increasing insulation.
Service Lines (Overhead and Underground)
We offer the best-planned brand new installations to connect your property to the mains. Moreover, we can perform a few redesigns for your current underground and overhead administration lines. For underground administration lines, we can perform greater excavations for extra links you may require for your property. For overhead service lines, we can improve the arrangement of your connections. We could replace old administration lines to maintain a strategic distance from electrical harm.
Outdoor Lighting
Our Level 2 Electrician Bondi can also provide outdoor lighting directly connected to the mains and your meter. We can install temporary or permanent lighting pole which depends on your requirement.
Consumer Mains Maintenance
The entire consumer mains should be checked periodically to avoid damages and faults from taking place. To help maintain your service lines great condition, Gordon Powers Level 2 Electrician Bondi is here to be of service and provide needed small repairs and installation.
Why prefer our Level 2 Electrician?
We are highly qualified to do any task we are required to do. Being permitted to work on Ausgrid and Endeavor Energy, our services are certified and legal. Our prompt action can attend to your mains electrical emergencies anytime because of our 24/7 availability.  Our skills and experience are unquestionable for we had hundreds of successful operations catered across Sydney.
Gordon Powers can organise the following work for you, no hassle required:
Fuse equipment repair and replacement
UV Damage defective notice repairs
Installation of underground consumers mains both single and three phase systems 24 hrs
Off peak relay installation and associated metering equipment
Repair of single and three phase consumers mains 24hrs
Point of Attachment relocated or repairs
Electricity system capacity extension and upgrades
Electricity metering equipment installation
Connection of your mains service lines to the local electricity network
Disconnection of your mains service lines from the network for minor repairs
Permanent disconnection of your mains service lines for building demolition
Private power pole and underground pillar installation, replacement and removal
Upgrade your existing service from single to three phase or just increase the supply capacity for extra load requirements
Connect your mains service lines to the network and energise your installation.
Emergency Electrician Bondi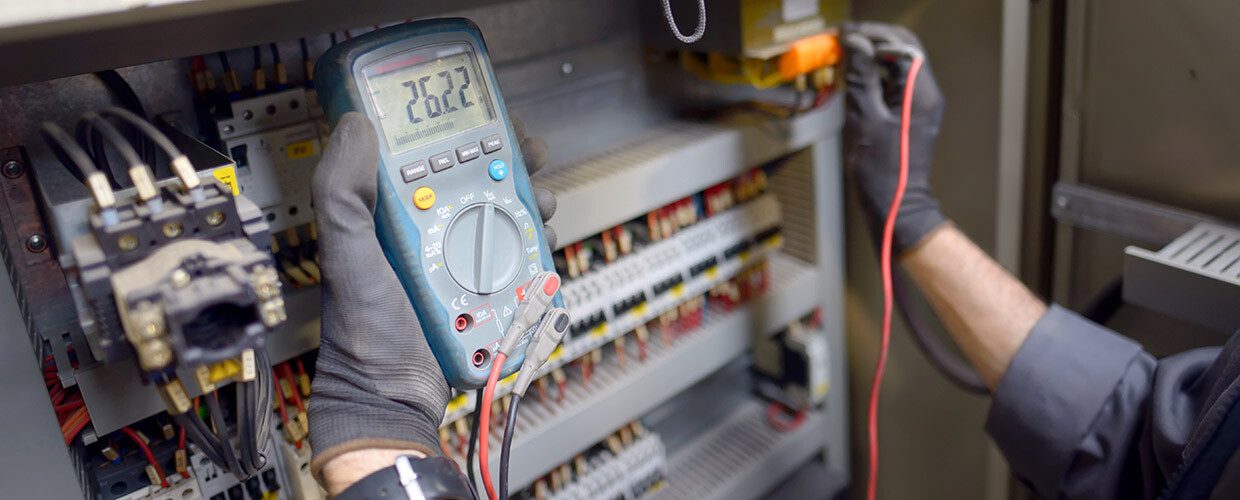 Solving electrical emergencies is fastest with the great help of Gordon Powers Emergency Electrician Bondi who can promptly respond to your call and give solution to your electrical problem. We are available 24/7 to attend to electrical problems that require immediate attention. Rest assured that repairs and parts installations are of the best quality because of our over than 10 years of skills and experience.
Why do we need to pay attention to small electrical problems?
Many property owners ignore small signs of electrical emergencies which is not a good act. Electricity runs in an entire property and having any fault can bring danger to the occupants as well as the property. Thus, any electrical problem should be attended to promptly and by a professional.
Here are some signs of electrical problems everyone needs to watch out for:
Old Fusebox Problems – Having an out of date fusebox is an electrical issue. Too much appliances can be a burden to an old fusebox and can cause frequently tripping fuses. Call your fastest electrician from Gordon Powers to provide you the best solution to the issue.
Power Outage – Having an unintended power outage causes inconvenience to businesses and families with children and elders. If the issue is not caused by your local distribution network, it is best to have your emergency electrician check the problem right away to identify the type of repair and installation needed. We will do our best to get your power back up on your property.
Short Circuit – This is one of the most common issues that property owners experience. Having an old property also means an old wiring system. Therefore, the quality and capacity of wires to work properly is depleted. Short circuit that occurs most of the time just simple means that your need your wirings repaired or replaced.
Why Turn to Gordon Powers Emergency Electrician Bondi?
Being known that Gordon Powers has been long in the business, this means we have met or even exceeded our client's expectations with our services. With are 24/7 emergency electricians, any issue experienced in the middle of the night or even on holidays can be given solution to. We are packed with the best materials and equipment to use for all types of repair or parts installation. Plus, our amazing services can be availed in affordable rates.
Smoke Alarm Installation Bondi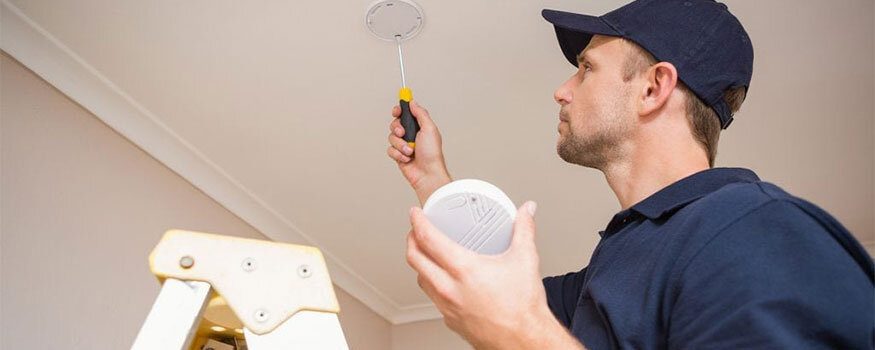 Is there a better device than heat detectors that works for fire safety? Absolutely. Smoke alarms are way better and getting Smoke Alarm Installation Bondi from the best team can even exceed your satisfaction. Fortunately, you have Gordon Powers team of skilled and expert electricians to have your smoke alarms installed for your home and business.
Being able to extend the best smoke alarm installation and repairs in Bondi for more than a decade, rest assured that your connections will be of highest quality and long lasting.
We offer the installations to:
Business or Commercial Smoke Alarm Installation – Gordon Powers are skilled in installing smoke alarm frameworks for business properties, like inns, shopping centers, office structures, restaurants, and others. Having larger areas, these require a more propelled smoke alarm system establishment.
The Interconnected Smoke Alarm has a network of connected smoke alarms that gets alerted once a single alarm detected smoke. Using an isolation button, it is easy to locate where the smoke started. For this, we normally introduce the Interconnected Smoke Alarms for business properties.
Home Smoke Alarm Installation – Gordon Powers smoke alarm installation Bondi is typically offered to private properties. We have the best smoke alarms that will work well in each home. We suggest the use of the Dual Smoke Alarm for these properties. With its capacity to distinguish 2 types of fire, for example, slow smoldering and fast developing fire, it can spare lives and provide more time for evacuation from any potential fire. We can plan your smoke alarm system that fits well your home's outline and structure.
There are more types of smoke alarms to choose from such as:
Photoelectric Smoke Alarm – The best device to detect slow smoldering fires is the photoelectric smoke alarm. Most slow fires are caused by electrical faults such as overheated wires. Others may be from slow burning materials, and fire grows slower in confined area with no good amount of air. Therefore, this is also perfect to be installed in rooms with less ventilation.
Ionized Smoke Alarm – Opposite to the photoelectric smoke alarm, the Ionized Smoke Alarm works best in detecting rapidly growing fires. Easily burnt materials, chemicals, or arson are most common to produce this type of fire.
Our team is known to have complete knowledge in smoke alarm devices, repairs, and installations. Rest assured that you'll have your smoke alarms in their greatest condition that will gives you peace of mind.
Switchboard/Fusebox Repairs Upgrades Bondi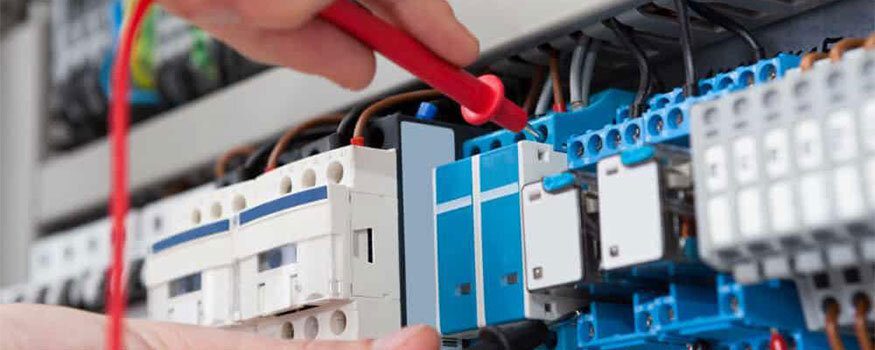 Is your property's fusebox older than 20 years? Take action and avoid problems by getting Gordon Powers Switchboard/Fusebox Repairs Upgrades Bondi. With a reliable team of expert and skilled electricians, your fuseboxes and switches are in perfect hands. With over than 10 years in business, our skills are guaranteed reliable and of highest quality.
Rest assured that all repairs and installations will be responded to. We also offer emergency repairs needed for your fusebox with the help of our 24/7 service. All of these amazing perks can be availed in affordable rates. With these service features, our team has been the most sought for professionals across Sydney to perform switchboard/fusebox repairs upgrades.
Gordon Powers has the widest range of services to offer for your fuseboxes such as the following:
Fuse Replacement / Switch Repair – Fuses and switches trip whenever an issue arises in your circuits like short circuit which is the most common. To keep away from tripping issues, necessary repairs should be done. Fuse replacement works easily but our team can even provide the best solution. We can repair your frequently tripping switches.
Fusebox Upgrade – If you have been experiencing frequently tripping fuses, this indicates that an underlying problem in your electrical system that needs prompt attention. One common problem is overloading. A normal household may have numbers of appliances connected to a circuit which your electrical capacity can't handle. Only an upgrade will solve the problem in the long-term.
Installation of Additional Circuits and Switches – Whenever your household or business already have upgraded switchboard but are still increasing the number of appliances in use, this require additional safety. That will be solved by adding more circuit where your other appliances would be able to connect with ease and experience no overloading. Safety switches will also be installed to control your added circuit.
Switchbox/Fusebox Relocation – Gordon Powers team also offers relocation of existing switchboards or fusebox. Some properties have fuseboxes in an inaccessible or inconvenient location. For this, property owners have them relocated to another area with easier access. Our team can expertly do the job. We can also provide additional cabling or wiring to extend connections.
Your complete switchboard/fusebox repairs upgrades Bondi are found only from the best team of experts.
Hot Water Heater Repairs Installation Bondi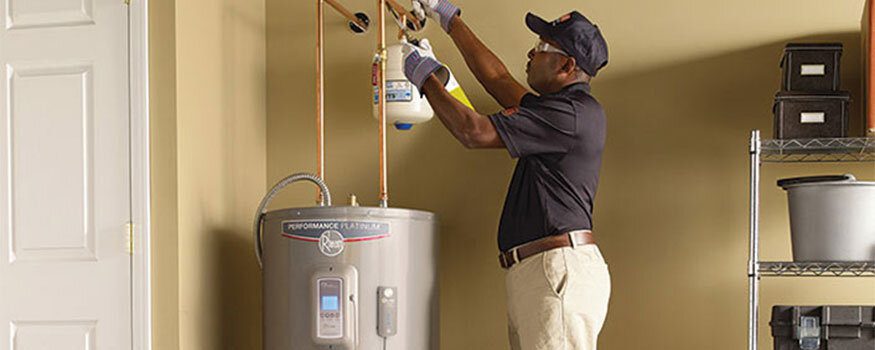 Have your hot water heater problems dealt only by Gordon Powers Hot Water Heater Repairs Installation Bondi for a perfectly done service. Always have a reliable source of hot water without experiencing any issue with your units upon getting our service that provides long term solution. Being in the business for over than 10 years, we have earned great trust and the recommendation of property owners across Sydney.
If you notice the following sign of hot water heater problems, have your local Gordon Powers the best solution:
Water Produced is Too Hot – A hot water heater that has damaged thermostat can cause water to be too hot, and Water that is excessively hot can hurt you. Therefore, this matter has to be corrected soon to avoid further danger. Our expert electrician will perform the best repair needed for broken thermostats or advise replacement if these too much damaged. Thermostats are very important parts of hot water heater that is why it should be used properly. Our team can also provide the best information on how to take care of your units and their thermostats.
Water heater is turned on but no hot water – There are number of reasons why your hot water heater is not producing hot water even when turned on. Possible causes are:
Power supply problem – limited power supply due to added appliance.
Loose wiring – wirings on the unit.
Disconnected lines – wirings from the hot water heater to the point of supply.
Damaged elements/heating coils – damage acquired due to improper use of the unit.
Broken thermostat – improper use and lack of maintenance.
Broken unit  – unit totally wrecked due to quality and age.
Gordon Powers tea can easily handle these problems with thorough checking of your entire hot water heater system. Every service needed done will be discussed with property owner before beginning with the job.
Our team is highly known due to our honest and budget friendly services. We always provide upfront pricing to our valued clients. Expect no hidden charges. Be at ease that repairs and installation are done professionally, affordably, and efficiently.