Level 2 Electrician Bondi Beach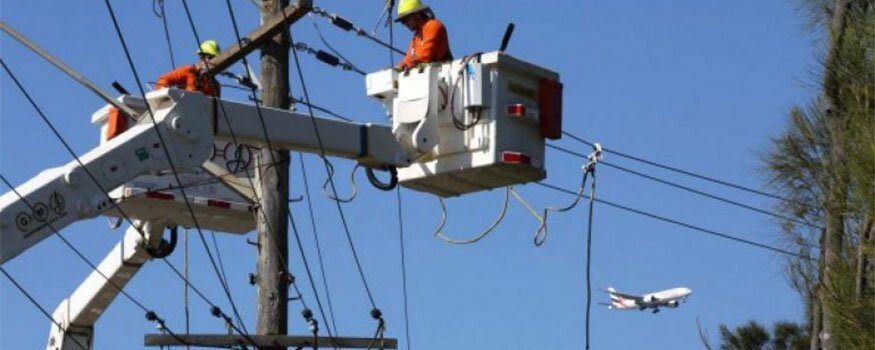 Are you still in search of a licensed Level 2 Electrician Bondi Beach to upgrade your service lines? You have landed on the best place. You have Gordon's Powers to handle your main service lines with all kinds of repairs, setups, and upgrades. For being in the business for over than 10 years, our services surely have left our valued customers the satisfaction they require.
What is a Level 2 Electrician?
A Level 2 Electrician is responsible in giving setup and repairs in consumer mains. Services performed are complicated and advanced. These should not be managed carelessly. It needs proficient and professional hands.
Gordon's Powers make certain to it that our customers are safe from any electrical hazard.   Gordon's Powers Level 2 Electricians Bondi Beach would be the quickest in attending electrical emergencies. We perform careful assessment of service lines, double check faults, and repair that is complete. We ensure that all connections are in great condition and perfect location. We give our clients reliable services and best info for the improvement of their electrical systems.
Here are examples of tasks our Level 2 Electrician Bondi Beach work on:
Repair of UV Damaged Consumer Mains
Our Level 2 Electricians typically repairs cable lines which can be damaged by UV rays. Parts that are damaged could have inadequate insulation. These could be increased by applying extra coverings to prevent the cable from totally getting damaged. But, we recommend line replacement due to numerous damages.
Gordon's Powers is the best to call on in all types of consumer mains services for example:
Service Upgrades
Our Level 2 Electricians are the most experienced in performing upgrades in service lines. The upgrades include switchboard upgrades and single phase. For properties with a larger demand of electricity, a switchboard update is recommended. Cable lines may also be updated to an added security. The upgrade is the single to three phase line.
Overhead and Underground Service Lines
We perform installations and topnotch overhead and underground service lines repair. For new connections, a design and plan is manufactured to possess a service line that was perfectly installed. Overhead service lines run to the home in the primary place. While for metro service lines, cables are installed.
Gordon's Powers can organise the following work for you, no hassle required:
● Fuse equipment repair and replacement
● UV Damage defective notice repairs
● Installation of underground consumers mains both single and three phase systems 24 hrs
● Off-peak relay installation and associated metering equipment
● Repair of single and three phase consumers mains 24hrs
● Point of Attachment relocated or repairs
● Electricity system capacity extension and upgrades
● Electricity metering equipment installation
● Connection of your mains service lines to the local electricity network
● Disconnection of your mains service lines from the network for minor repairs
● Permanent disconnection of your mains service lines for building demolition
● Private power pole and underground pillar installation, replacement and removal
● Upgrade your existing service from single to three phase or just increase the supply capacity for extra load requirements
● Connect your mains service lines to the network and energise your installation.
Emergency Electrician Bondi Beach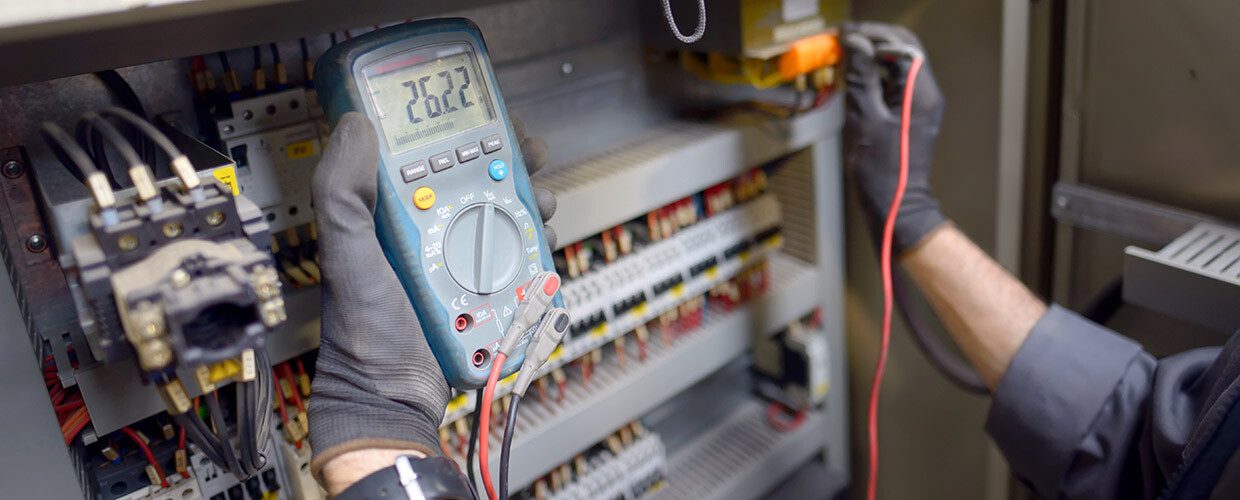 Do you experience a power outage that only happens in your premise? To know very well what's going on, it's best to call Gordon's Powers Emergency Electrician Bondi Beach to look over the origin of the problem. Don't try to perform DIY troubleshooting for this could pose risk. Being in the business for over ten years, our emergency electricians continued to grow and turned to be experienced across Bondi Beach. We performed hundreds of successful services.
Only rely on us anytime. Being accessible 24/7, we can attend to your needs and rest assured that emergency repairs and installations are performed with all the maximum performance.
Electrical emergencies are dangerous situations that individuals might experience any day and any time. It can cause serious harm and damage to your property as well as your family when you ignore the problem. To avert these from happening, it's best to address every little problem big to small.
Gordon's Powers can handle emergency repairs in practically everything such as:
Short Circuit – When 2 conductors ignite resulting in too much current flow, this electric difficulty normally happens. This could create a power source to be ruined as well as the appliances connected to the circuit to get damaged. We might provide fast repair for affected circuit to get it back up.
Circuit Overload – Being a common difficulty encountered by many customers, our emergency electricians are highly experienced in supplying prompt repair to circuit overloads. We can also install additional circuits for you to avoid stopping up devices and too many appliances in merely one.
Pay high attention of simple signs of electrical emergencies including:
Flickering Lights – Light bulbs might flicker but it is not normal if it infrequently happens. If flickering lights are also present in appliance lights, it poses a more dangerous problem which is overloading. Have the issue corrected right away.
Electric Smoke – Smoke is a sign of a glowing cable or other electrical components. This is a scenario that requires the assistance of your local crisis electrician. An inherent difficulty needs to be identified to get fixed right away.
No Power – It doesn't need for to panic when you experience a power outage. But if the issue occurs only to your property, a serious difficulty regarding your service mains may be a cause. It must be attended to by the local emergency electrician to identify the main cause of the problem.
Smoke Alarm Installation Bondi Beach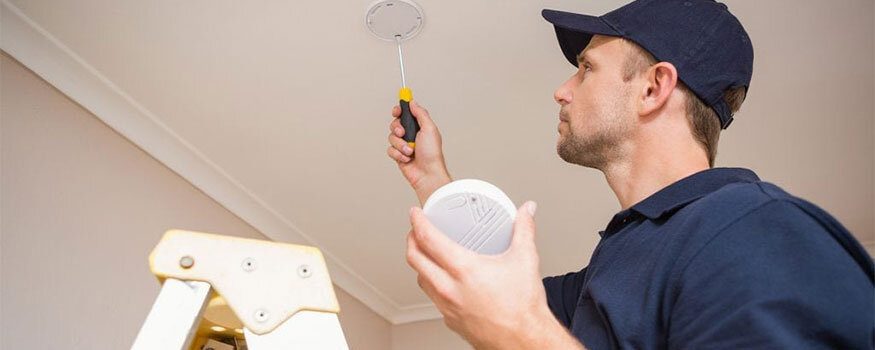 Do you consider having a smoke alarm for your home but don't know who to call? Look no further. Gordon's Powers, your local electricians are here to offer you Smoke Alarm Setup Bondi Beach. Our valued customers made us highly recommended for our prompt and dependable service. We finish up the work in a timely manner and perform well-planned installations and repairs.
Our business has expanded due to repairs and installations that helped protect many families and properties from dangerous fire. We have kept a higher reputation in Bondi Beach with our commitment for over than ten years.
Gordon's Powers Electricians can do the following for a complete smoke alarm installation:
Smoke Alarm Repairs
There is no repair that individuals can't handle nicely. Have it checked instantly when you find that your smoke alarms will not be in good shape. Some signals of broken alarms you must understand are alarm not working or no there is no sound, alarm has a chirping sound, false alarm, and alarm that has a broken sound. There are various potential causes for these errors for example free wiring, dead batteries, broken or filthy detectors, and damaged device.
Smoke Alarm Maintenance
Your smoke alarms could have a decreased performance if it is not kept well. We can perform periodical checking account of your apparatus to make certain that light damages are repaired as soon possible. This will definitely help prevent the smoke alarm from enormous damage.
Smoke Alarm Installation
We offer new smoke alarms for setup or we may also reinstall your existing smoke alarms. Gordon's Powers has brands and the most effective types of smoke alarms for instalments. We can advocate the sort that will work nicely in your property. Here are the following types:
Ionized Smoke Alarms – Perfect in detecting fires that grows rapidly, the Ionized Smoke Alarm is better used in any residence and business.
Photoelectric Smoke Alarms – These alarms are perfect to set up in almost any property and can detect slow burning fires. These are perfect to be installed in homes where smoke alarms are highly needed.
Double Smoke Alarms – This is a combination of Ionized and Photoelectric Smoke Alarm functions, and this made it in demand for all property owners.
Switchboard/Fusebox Repairs Upgrades Bondi Beach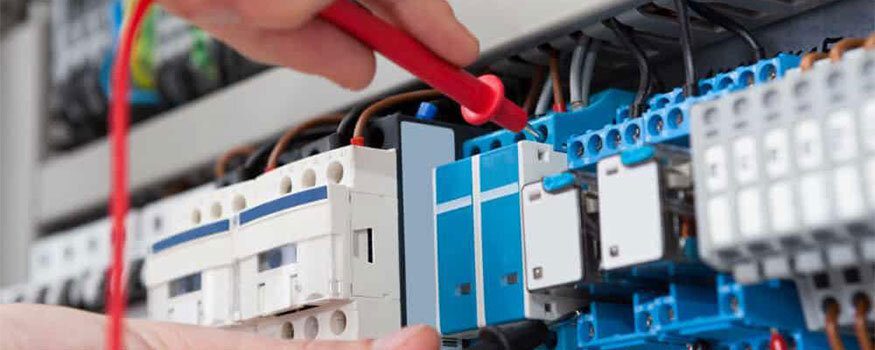 Keep your electrical system in good condition with a reliable fusebox to have it protected with the assistance of Gordon's Powers Switchboard/Fusebox Repairs Upgrades Bondi Beach. Old fuseboxes have no place when it comes to supplying your security. It is completely undependable. Fuses are designed to trip something goes wrong such as overloading and short circuit. Having an incompatible fusebox and electrical system can cause amounts of electrical issues. Begin to prevent them from happening. In Bondi Beach, you have Gordon's Powers electricians to do anything to enhance your fuseboxes.
We recommend Switchboard/Fusebox Repairs Upgrades for all services you need. Depend on us and we can turn your fuseboxes as good as new which functions nicely to guard your electrical systems.
Below are some disadvantages your old fusebox may cause:
Non-upgradable Electrical Capacity limits your capability to use additional appliances in your property. Fusebox that is old can't be altered anymore. Bearing with the same unit can cause overloading when high powered appliances are used.
Fusebox Damage – Fuses getting tripped is already dangerous. It occurs on electrical difficulties that are simple. However, in case of overloading, your fusebox could explode. With an old fusebox being unreliable, the overloading will nit merely damage the fusebox but the remaining portion of the electrical system along with appliances plugged in circuits.
No Electricity – Having an old fusebox continuing to cause electrical problems may result to irreversible damage. An excessive amount of damage in your electrical system may take hours to repair that will be very inconvenient on your part.
What can Gordon's Powers services offer?
There aren't any large or small repairs for Gordon's Powers team. We could handle replacing and parts repair that a lot of fusebox typically experience. We may also help keeping your fusebox's condition. This helps in preventing problems that are electrical. We now have equipment and the best stuff to utilise in all our services. Our services could be availed in inexpensive rates. We consistently provide upfront pricing with no hidden costs. With our prompt actions, we perform every service on the agreed program and we conclude in a timely manner.
We've been for over than ten years in the company. We're pleased to be of service to our valued customers that highly advocates and get our services. Our electricians that are prompt are willing to service you in case of setups and emergency repairs.
Hot Water Heater Repairs Installation Bondi Beach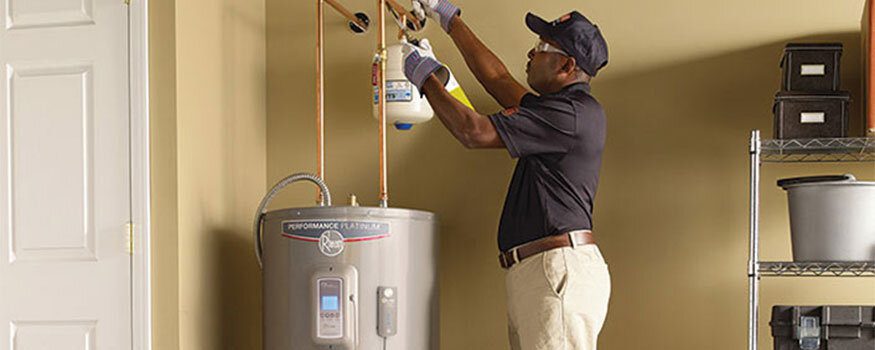 Does it take too long for your hot water heater to warm water? Your heating elements or coils may be worn out that causes it to take time in heating water. This must be checked right away. Depend just on exceptional Hot Water Heater repairs installation Bondi Beach for a great work done. Our honest electricians will let you know exactly what your hot water heaters need.
There are numerous signs showing your hot water heater is just not working well. Here are some examples:
Water is too hot to touch – The situation may be caused by a broken thermostat, when the water produced by the hot water heater is too hot to touch. A thermostat is a critical part of a storage water heater that is hot. It controls the temperature of your water. With this specific water could also not be heated properly.
No hot water – Straightforward first checking may be done by the owner there isn't any hot water. The heater is either not plugged in the power source or the thermostat is set off. If these 2 are acceptable and still there's no hot water, the trouble should be checked by an electrician straight away. Possible causes are broken thermostat, burned elements, and faulty wirings.
Gordon's Powers comes with an incomparable knowledge and skills in installations and hot water Heater repairs. We have the very best brands which will work perfectly even in the future. We also recommend the best kinds of hot water heater that can fulfil your requirements. We are experienced in these special hot water heater installations:
Domestic Hot Water Heater Installation
Our team is experienced in installing hot water heaters to offices, small businesses, and dwellings. We usually install 2 sorts of hot water heaters for all these structures depending on their hot water demand. Residences generally are usually looking for a steady supply of hot water. We recommend installing the storage hot water heater for a steady source and on-demand hot water heater for companies or offices that use hot water.
Commercial Hot Water Heater Installation
We install numbers of storage hot water heater system for commercial units, for example, leisure properties, restaurants, as well as hotels. For property owners who can initially invest to save energy, we have solar hot water heater available for installation.