Level 2 Electrician Potts Point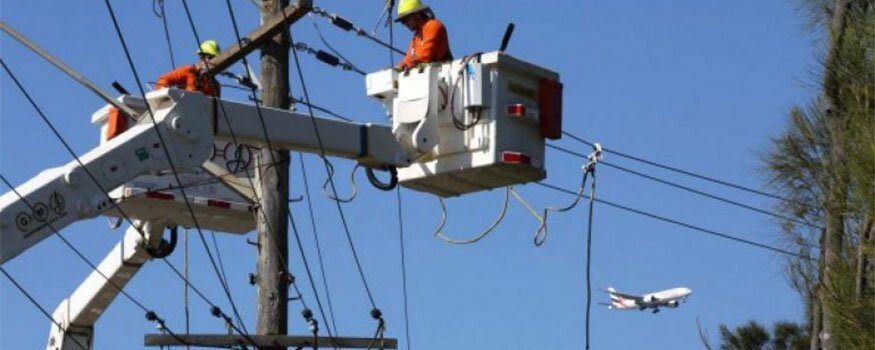 Do you have a new property needed to be connected to the mains? Leave the job to the professional Level 2 Electrician Potts Point of Gordon's Powers to get the satisfaction you need. Our team has been providing reliable services for more than ten years now. Our valued customers has trusted us all their repairs and installations due to our complete and honest performance.
We look into helping our clients to get safe electrical connections. Our licensed Level 2 Electrician Potts Pointare permitted to work on Ausgrid and Endeavour Energy. We are also skilled in to perform any task you may need such as the  following:
Consumer Mains Repair Potts Point– Faults and other connection problems may occur from time to time in your mains which needs immediate action. Our Level 2 Electrician is the promptest in attending to any consumer mains repair. We can put your connection back up in a timely manner. Using the best equipments and materials, repairs are of high quality.
Overhead Consumer Mains Installation– Our team has the highest skill in installing overhead service lines. We perform thorough evaluation of your property to plan the connection path perfectly. Overhead lines are prone to UV damage. Thus, we use high quality and UV-proof
cables.
Underground Consumer Mains Installation– After careful evaluation, planning is then discussed with our clients such as materials and excavations. Once agreed, we perform the task on schedule. Your underground lines will have PVC pipes to protect them from other elements and future excavations.
UV Damage Consumer Mains Potts Point– Lines damaged by UV are prone to risky situations. Broken insulation can cause the conductors to be exposed which poses danger. Gordon's Powers Level 2 Electrician Potts Point can perform the best fix by mending or increasing the insulation to protect the conductor. However, we perform complete replacement in worst cases of UV damage.
Gordon's Powers Level 2 Electrician has a lot more consumer mains services to offer such as service upgrades, metering services, power poles installation, and consumer mains street lighting. With these array of services, you'll find all you need only from Gordon's Powers. We have a team of friendly customer service to respond to calls regarding emergency repairs in consumer mains 24/7. There is more to it. We have affordable rates behind our excellent services.
Emergency Electrician Potts Point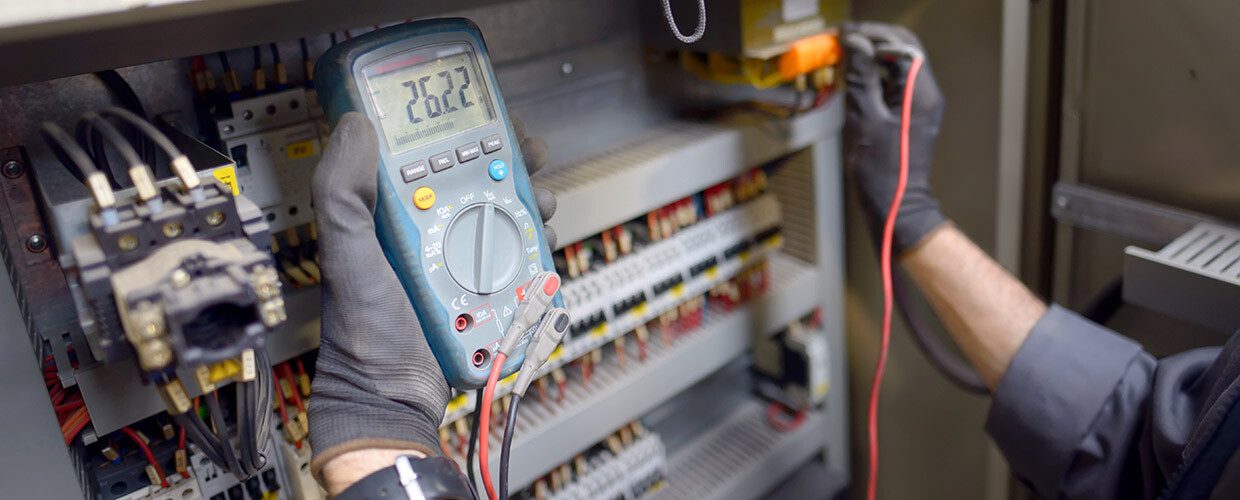 Do you notice a suspicious burning smell in your property and can't seem to find it? Have your local Emergency Electrician Potts Point to look into the problem right away. These burning smells may be caused by hidden electrical wires and other components. Never ignore these types of electrical emergencies and have it handled by Gordon's Powers emergency electricians.
Why Gordon's Powers Emergency Electrician Potts Point?
We have a team of professional and skilled emergency electricians who are dedicated in extending safety to our valued customers. Being in the business for over than 10 years, we are trusted across Sydney due to our successful repairs and operations. We do our job on schedule. We have upfront pricing and no hidden charges. We also offer free consultation.
What can we offer?
24/7 Emergency Repairs – Our 24/7 emergency electrician can respond to all your electrical emergencies. Once an electrical problem that needed immediate attention is reported, we are set to move to the location and have it fixed as soon as possible.
Emergency Installations – Emergency electrical problems may also involve broken components and major parts. Gordon's Powers has complete equipments and materials to use for emergency parts replacements and installation. An example of emergency installation is additional circuits to prevent circuit overload. We can perform this in no time and to be of use immediately.
Emergency Check-Up – Once you noticed something wrong with your connections, it is best to call Gordon's Powers emergency electrician to check the problem before it gets bigger. Emergency check-up can help prevent potential danger and fire. In this way, you get to protect your electrical system, your family, as well as your property.
Signs of Electrical Emergencies
Damaged Cords and Extensions – In order for electricity to run smoothly, cords or wires also have to be in great condition. Damaged cords and extension can cause short circuit and other electrical faults. These faults may pose danger to anyone who gets in contact with it and anything that is connected to it. Call your local emergency electrician Potts Point to solve the issue quickly.'
Power Cut – Checking with your local distribution network is the first thing to do when power cut is noticed. If the outage only occurred in your property, then the problem is within your own electrical system. Call Gordon's Powers 24/7 emergency electrician Potts Point to find the cause of the problem and have it fixed immediately.
Smoke Alarm Installation Potts Point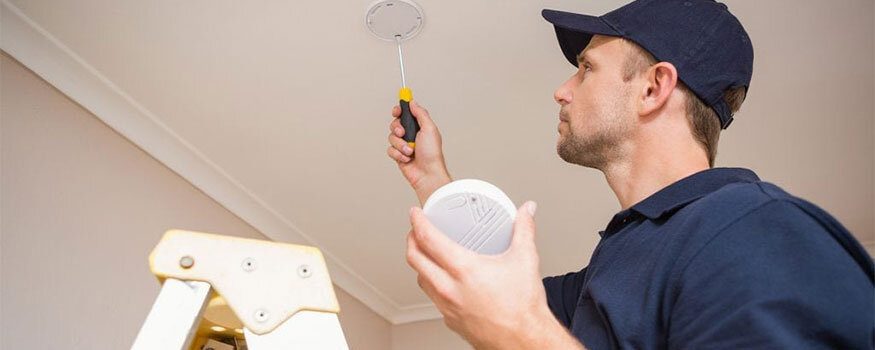 Do you have old smoke alarms that need to be replaced? Have Gordon's Powers Smoke Alarm Installation Potts Point to do the job for you. We have high quality smoke alarms that can effectively provide additional safety from fire for your homes and other properties. Our professional and skilled team of electricians provides topnotch installations for an even more reliable smoke alarm system.
Gordon's Powers is trusted across Sydney due to our honest and complete services. Our smoke alarm installations Potts Point have greatly contributed to many homeowners safety. It is time for you to choose the service that doesn't just do the job but would also go an extra mile to improve your property's safety.
Smoke Alarm Installation Potts Point services by Gordon's Powers
Check-up and Repair – Our team provides all types of repairs your smoke alarms may need. We do a check-up to identify the problem with your device and have it fixed right away. Some common some alarm problems are no sound, chirping sound, loose wiring, burnt compounds, and broken device. We are equipped with top quality materials and tools that allow us to perform the repair right then and there.
Brand New Installation – Our clients can choose from the best brands and different types of smoke alarms that will work best for their property. Our team having the highest knowledge in smoke alarms can recommend the best type as well. With careful planning, we check the best location where smoke alarms should be installed perfectly.
Reinstallation – If you have an existing smoke alarm that needs to be moved onto another location, Gordon's Powers is also the best to do the job. We can also move the wirings for interconnectable smoke alarms that are installed in bigger properties. We can use all new wirings to improve your some alarm connections.
Periodical Maintenance – To maintain your smoke alarm's best working condition, our team can perform periodical check-up and fixes on your smoke alarm. This helps in making sure that your smoke alarms will work properly in the long term.
Gordon's Powers smoke alarm installation Potts Point works to promote safety across Sydney for over ten years. We continue to service with that goal as well as providing our customers satisfaction. All of these we offer in affordable rates and no hidden charges.
Switchboard/Fusebox Repairs Upgrades Potts Point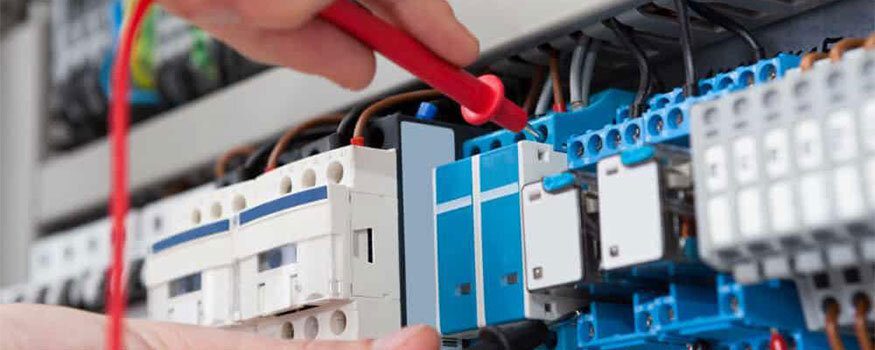 Have you been experiencing flickering lights particularly at night? Have a Switchboard/Fusebox Repairs Upgrades Potts Point done to fix a possible overloading problem. To do the job, you have your local Gordon's Powers electricians to take care of the issue.
Why is switchboard/fusebox upgrade important?
A switchboard protects an electrical system, and having an old fusebox can cause a lot of inconvenience and even danger to your electrical system. That is why it is highly recommended for every household to have an updated fusebox. Gordon's Powers switchboard/fusebox repairs upgrades Potts Point can turn your old fuseboxes into reliable and excellent one. Upgrades allow your electrical system to function freely despite the big demand it was put upon. You can use washers, televisions, refrigerators, and air conditioners simultaneously without worrying about an overload. In case of circuit repairs, you can easily control circuits using safety switches in an upgraded switchboard. You can use other circuits conveniently while other circuits are on repair.
Prompt Switchboard/fusebox Repairs
There are many cases when your fusebox needed repairs such as tripped fuses, tripped switches, and burnt compounds. Whenever a fault occurs in your electrical system, switches and fuses trip to protect the whole system from being damaged. Some common causes are short circuit and overloading. Our team can replace damaged fuses and switches as well as check the main cause of the problem to help avoid it from happening again. Some compounds around the fuses or switches get burned and damaged during a fault. For parts replacement, our team uses the best materials for better quality.
These said faults need immediate repairs. Gordon's Powers team can respond fast and perform the necessary repairs. We can contribute in keeping your fuseboxes in good shape with our excellent maintenance service.
New Fusebox Installations
You might need a switchboard for your new property. Gordon's Powers is the best to provide you new fusebox installation. We can provide you the best type of fusebox that your home or business exactly needs. We carefully plan your fusebox that will work best for your electrical system and electrical demand.
You got all you need for your fuseboxes with the most reputable electrical service in Potts Point.  Gordon's Powers is happy to be of service for you.
Hot Water Heater Repairs Installation Potts Point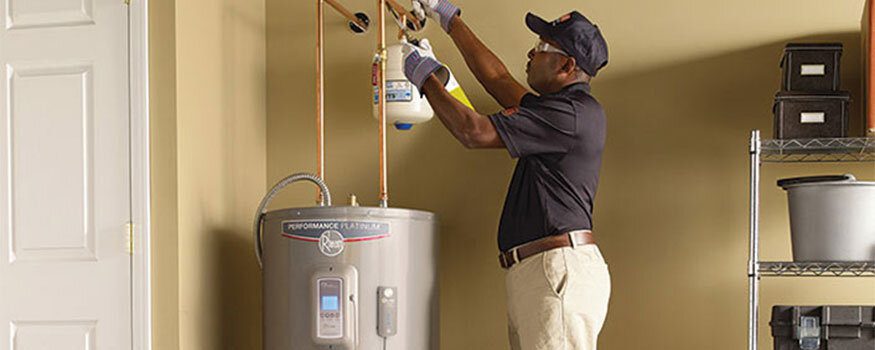 Avoid inconvenience from a broken hot water heater in the morning. Get Gordon's Powers Hot Water Heater Repairs Installation Potts Point to avoid these problems from happening. With our amazing and perfect services, you can use your hot water heaters with ease and convenience. You never have to worry where to get hot water in your rush hour.
Being the most trusted hot water heater repairs installation in Potts Point for over than ten years, our dear customers have made us highly recommendable. We never fail on providing satisfaction. We extended convenience to everyone's use of hot water.
Gordon's Powers can offer installation of different types of hot water heaters that can match your lifestyle. Different types are as follows:
Tankless Hot Water Heater
This is a type commonly used by households of single or double occupants due to low demand of hot water. This is also chosen by businesses that use hot  water only from time to time. The tankless hot water heater can't be used simultaneously and takes a little long to heat the water. The heating coils heat the water only when  a water valve is turned on.
Storage Hot Water Heater
With a storage tank, hot water is ready for use anytime. This is a perfect type for households that use hot water most of the time. Other structures such as hospitals, hotels, and inns prefer this type due to their huge demand of hot water.
Solar Hot Water Heater
This hot water heater system uses solar energy to generate it. This is preferred by property owners who have big demand of hot water and are willing to invest initially on solar panels to save from power bills in the future. Solar panels are used to collect the energy from the sun which is then used to power the hot water heater.
Hybrid Hot Water Heater
Another type of hot water heater that uses alternative energy is the hybrid hot water heater. It consists of an air pump that collects hot air temperature that is transferred to the storage tank to heat water.
Gordon's Powers can offer you anything regarding your hot water heaters. We also provide the fastest and excellent repairs for any issue your units may have. Using the best equipment, parts, and materials, rest assured that your hot water heater systems will be as good as new.