Level 2 Electrician Roseberry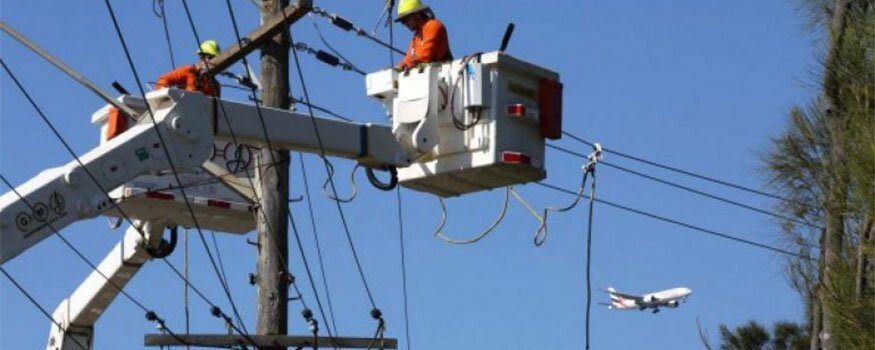 Do you want to upgrade your electrical capacity to meet your increasing electricity demands? You would need an expert Level 2 Electrician Roseberry to guide you on what to do and give the most cost-effective and smartest upgrade option. This is a perfect avenue for Gordon's Powers to showcase our ace electrical services on capacity expansions which will enable you to freely use your appliances anytime you want it. Our team is very knowledgeable in terms of upgrading single-phase to three-phase mains services. With more than 10 years of mastery, Gordon's Powers has helped many homeowners and business owners to feel the convenience of having quality and reliable electricity without having to think of overloading your circuits.
Gordon's Powers Level 2 Electrician Roseberry service is carried out only by our team of certified Level 2 electricians. All our Level 2 electricians are skilled to perform all works concerning consumer mains both for domestic and commercial. We are authorized to operate within Endeavour Energy and Ausgrid networks and can guarantee you that our workmanship is a reflection of professionalism and dedication to our job.
Hiring Gordon's Powers Level 2 Electrician Roseberry gives you the following convenience:
Fast turn-around of projects!
Gordon's Powers guarantees all work are done within the timeframe. For commercial, choosing Gordon's Powers team of Level 2 Electrician Roseberry will help you meet your deadlines. If you are a builder, you can entrust all electrical works to our team. You can provide your requirements and we will lay out a plan with the timeframe. We will do our best to finish the work on time and on budget.
Same-day completion of Consumer Mains Repairs Roseberry!
Issues on consumer mains mostly occur in residential areas. Good thing you have your local Level 2 Electrician Roseberry at Gordon's Powers to perform emergency repairs on overhead and underground mains service, meters, point of attachment and all level 2 works.
For minor repairs, Gordon's Powers can perform disconnection of your Roseberry mains service lines from the network. Within the same day, we will effectively repair any damage and reconnect your mains service to resume your power.
Durable rectification of UV Damage Consumer Mains in Roseberry!
When your network distribution company sends a UV defect notice, it can mean heaps to get it fixed. But with Gordon's Powers, this will not be the case. You can get our expert Level 2 Electrician Roseberry to work on the damaged cables by adding more insulation or replacing it.
Emergency Electrician Roseberry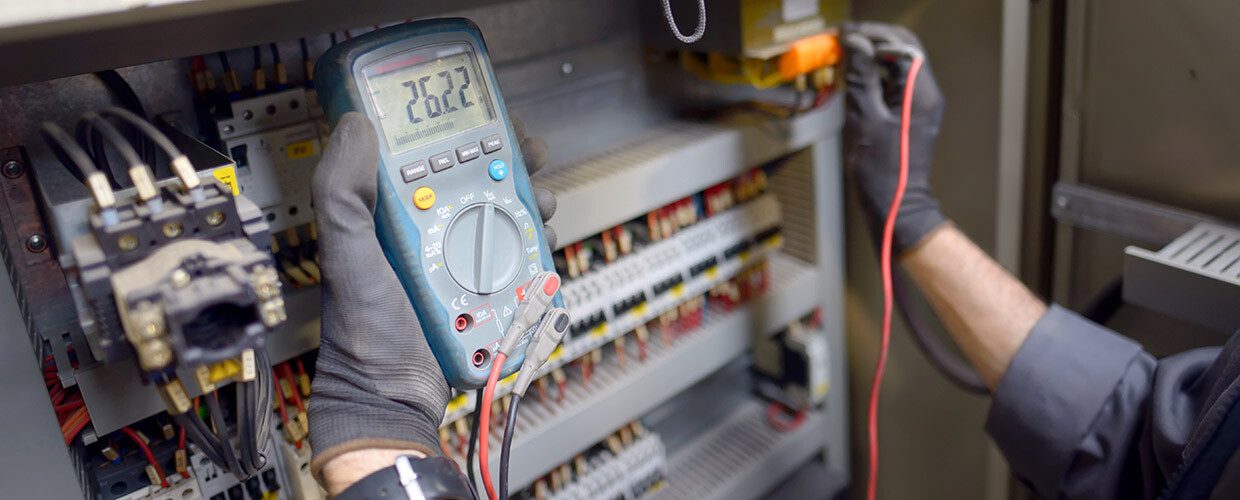 No power? No problem! Contact your reliable Gordon's Powers Emergency Electrician Roseberry immediately and have your electricity restored instantly. Our team is very dependable when it comes to any electrical emergencies in Roseberry and other surrounding suburbs in Eastern Sydney. We provide fast response to all customer calls and treat every emergency booking with high priority.
At Gordon's Powers, we listen to our customers' plea for urgent assistance. We do not delay our service because we know time is of the essence. So whether the electrical emergency is caused by natural catastrophe, life-threatening or requires emergency repairs and replacements of faulty components, our team can be your rescue guys to save you from these issues.
24-hour Emergency Electrician Roseberry
Running a 24/7 emergency service is never easy. But with Gordon's Powers, this is not a concern. Our mission is to give emergency assistance to our fellow Roseberry homeowners and business owners whatever time a problem strikes. In fact, we work on shifts to make sure you can reach our licensed emergency electricians 24 hours a day, 7 days a week and 365 days a year.
Residential Emergency Electrician Roseberry
Electrical emergencies can happen anytime even at the comfort of your homes. It is recommended that you keep numbers of reliable service providers for each of your home concerns. At Gordon's Powers, our team is well-experienced in providing domestic electrical assistance that include installation, repairs and maintenance. We will make sure that your electrical system is working properly, safe and sound.
If you observe any of these (signs of) electrical emergency, dial Gordon's Powers right away further damage and harm to lives and property:
Burning cables/wires
Live cables that are in contact with water
Sudden power loss
Sparking lights and powerpoints
Fallen power lines and poles
And others
Commercial Emergency Electrician Roseberry
We know how much you value your business. Every minute counts and when your electricity has issues, it could only mean a loss in your revenue whether you own a small or large-scale business. By making Gordon's Powers your partner in any electrical emergency, you are doing your business a favour in achieving zero downtime operations.
Gordon's Powers Emergency Electrician Roseberry will always be on standby so you will have someone to check on your electrics when you have issues. We can also attend to unscheduled emergency repairs and maintenance, and keep minimal to no service interruption during the process.
Smoke Alarm Installation Roseberry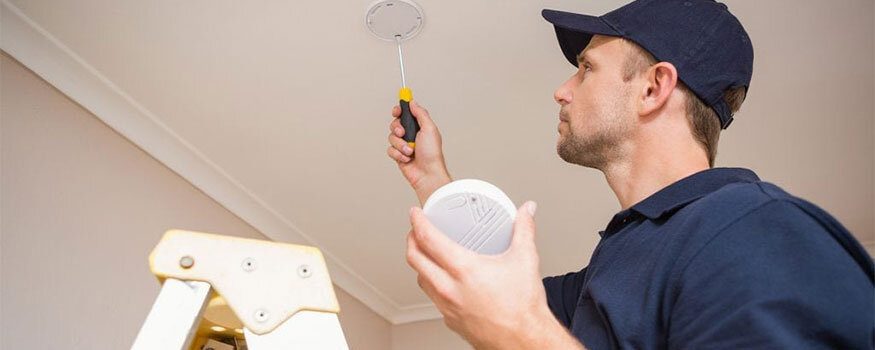 Are you looking for a smoke alarm solution that can also detect carbon monoxide? Get in touch with Gordon's Powers Smoke Alarm Installation Roseberry and we will be very excited to share you our professional advice on what type of smoke alarm best fit your homes and commercial building. Our team can do all works relating to smoke alarms from installation, repairs and maintenance.
Below are Gordon's Powers Smoke Alarm Installations Roseberry service offerings:
Smoke Alarm Installation at Gordon's Powers
With our Smoke Alarm Installation Roseberry service, your property will be secured from the dangers of fire. We are experts in installing quality and reliable smoke sensors that will give early warning to your entire household and building tenants.
For more than 10 years of experience in smoke alarm, the effective smoke alarm systems are the ones that are installed in accordance to Fire & Rescue NSW and Australian Standards. It is always recommended that smoke sensors are installed with the following guidelines:
Should be installed in every building level
Should be fitted inside sleeping areas and hallways that separates sleeping areas
Should be positioned on exit areas and stairs that connects every level
Should be hard-wired and use photoelectric smoke sensors
Smoke Alarm Repairs and Cleanup
Gordon's Powers are not only expert smoke alarm installers. We provide full insurance and warranty on our installation works. If you encounter any issues on even one of your smoke sensors, do not hesitate to call our team and we will perform prompt repair on it and even do a test to make sure that the fix is perfect.
We will not stop from there, if the smoke detectors are dirty, our team will clean it for you. Our ute is equipped with high reaching ladders so we can clean even the highest smoke sensor within your home and office. A dirty smoke detector that is full of dust and grime is considered useless.
Smoke Alarm Maintenance
A key to an effective smoke alarm system is the frequency of maintenance for existing ones. Even if Gordon's Powers did not install your smoke alarms, do not hesitate to seek help from us to ensure that your smoke sensors are properly maintained and working well. Our team can do monthly inspection and testing at your most convenient time. We are very flexible and all you have to do is book your appointment with us and we will be there.
Batteries on smoke sensors are the important component of a smoke alarm. Gordon's Powers will even replace your batteries every year using durable lithium battery cells to make it last for the next whole year.
Switchboard/Fusebox Repairs Upgrades Roseberry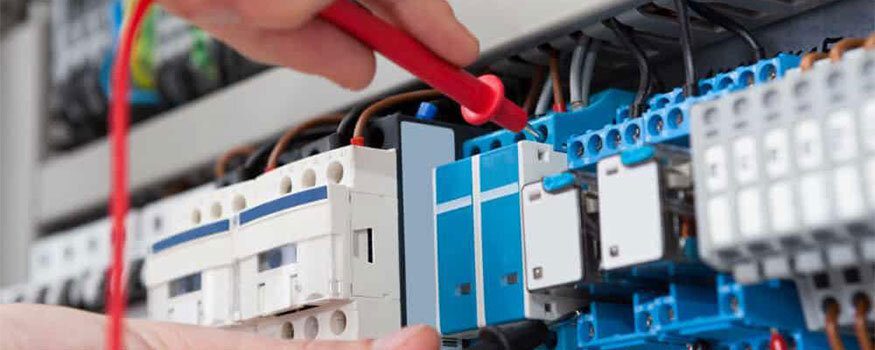 What should be your first reaction when your switchboard or fusebox fails? Leave it or call Gordon's Powers Switchboard/Fusebox Repairs Upgrades Roseberry to perform initial diagnosis on your panel board and apply urgent fix or replace faulty parts immediately to avoid inconvenience? If you are living in the busy suburb of Roseberry or depend highly on electricity, the second option is your best choice. Ignoring a switchboard problem even if it seems small will lead to bigger issues. Better get it inspected by licensed electricians like Gordon's Powers to sort out the problem and eliminate the possibility of a full blown electrical mishap.
Immediate Switchboard/Fusebox Repairs!
Everybody has the right to safety. However, neglect on your part can sometimes cause you trouble. As a homeowner or a business owner, it is your responsibility to guard your property from the dangers of faulty panel board and meters. With Gordon's Powers, you can achieve 100% secure electrical system. Our team has advanced tools and equipment to perform a complete test of your switchboard and fix the problem right away. If there is a faulty component, we will check if it can still be repaired to minimize the cost you will incur. If replacement is necessary, we only provide quality replacements from the trusted brands.
Switchboard/Fusebox Upgrade Solutions at Gordon's Powers
You can decide and go for a switchboard upgrade if you have the knowledge to do so. However, a licensed Switchboard/Fusebox Repairs Upgrades Roseberry service provider like Gordon's Powers can bring more solutions to your table. We can perform a one-time inspection of your electrical circuit, study your current switchboard, discuss your requirements with us and we will lay out all your upgrade options. Our team can even recommend you the right switchboard for your home and commercial use that are from the trusted brands and proven reliable to support the electrical demands in Roseberry.
Say goodbye to old fusebox easily!
In Roseberry and other parts of Sydney, old fusebox that are more than 20 years old are still present. Most homeowners and small business owners do not entertain the idea of upgrading their switchboard to preserve their ancestral homes and traditional establishments. Or simply, they have a false knowledge that upgrading their system will cost heaps. Gordon's Powers understands this dilemma so we made sure that all our service rates are kept at reasonable prices but the quality of workmanship is not limited.
Hot Water Heater Repairs Installation Roseberry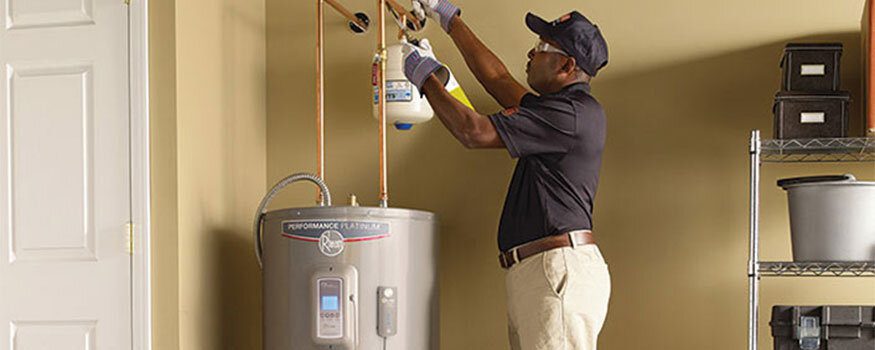 Are you renting out an apartment building and one of your tenants is complaining about not having hot water? Call Gordon's Powers Hot Water Heater Repairs and Installation Roseberry service as soon as possible and our team will reinstate your hot water heater. As a building owner, you need to make sure that all your utilities are working properly to bring a great experience to your customers and good reputation to your business. Same goes to your homes, a well-functioning hot water heaters has a big contribution to improved way of living.
What Gordon's Powers can guarantee you with its Hot Water Heater Repairs and Installation Roseberry service is that:
We are your licensed hot water heater experts!
You only have licensed hot water heater specialists that have more than 10 years of experience in the plumbing and electrical industries within Sydney. We are well-versed in all types of hot water heaters such as solar, gas, electric and tankless or on-demand hot water heaters. We have no problems installing and mounting your storage tanks and can even suggest which part of your premise it should be installed. Whatever brand you have for your hot water heater appliance, you can come to us for any repair and installation works.
We offer quality hot water heater workmanship!
You will get quality hot water heater repairs and durable hot water heater installation works within Roseberry and nearby suburbs. We do not simply repair or install and leave. All inspections and testing will be done after every work we do to make sure that our job was done right.
We have 24/7 availability in Roseberry and nearby areas!
You can reach our team 24/7 in case you need an urgent assistance with your hot water heater at a certain time of the night. If you lost your hot water supply during the night, simply call Gordon's Powers and our experts have no problem diving into action no matter what it is and where you are at Roseberry.
We provide affordable Hot Water Heater Repairs and Installation Roseberry service!
You pockets will never feel the burden of overpricing because we only offer our hot water heater repairs and installation Roseberry at very affordable service rates. Gordon's Powers always provide upfront pricing and discuss all the work to be done prior to starting anything to avoid hidden charges.