Level 2 Electrician Maroubra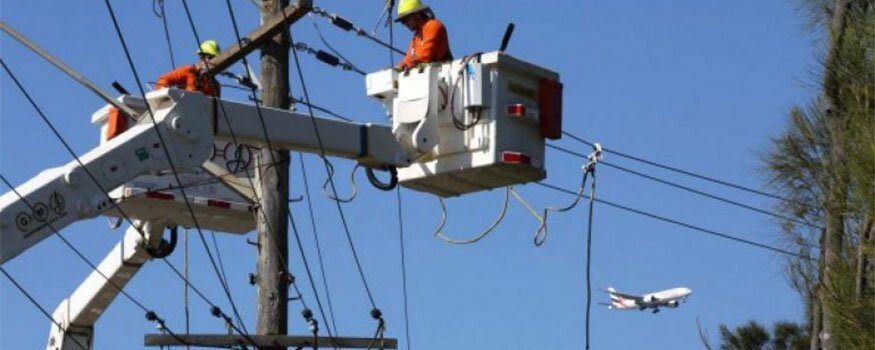 Are you in need of the leading team of Level 2 Electrician Maroubra to handle your consumer mains repair Maroubra? Turn to us, Gordon's Powers, the top business in providing the best quality services to clients across Sydney for over than a decade now. Our licensed Level 2 Electricians are expert in all types of repairs and installation due to many years of experience. You can put your mind at ease for we are permitted to work on Ausgrid and Endeavour Energy.
You can leave these following tasks on consumer mains to expert hands:
Disconnection and Reconnection – Some property owners who will be away for a long time from their property requests for temporary disconnections. After legal papers are presented, our team can easily disconnect your property from the mains and have it reconnected upon request.
Mains Lighting Installation – To further increase your property's safety, you can have additional lightings within your yard. Our team can install residential light poles connected directly to your mains. This helps illuminate your exterior better.
Service Upgrades – Our Level 2 Electrician Maroubra can handle any type of service upgrade you may need for your overhead and underground service lines. The most common upgrade we perform is the single to three phase line upgrade. Properties that need smoother and larger flow of electricity to consider accommodating more appliances or machines consider this upgrade.
UV Damage Consumer Mains Maroubra – Overhead service lines get damaged by UV in the long term. Having these damaged lines can cause malfunction in your electrical system. Our team has two solutions to the problem. We can restore your cables by increasing its insulation to cover any exposed conductors. However, if the damage is too much and can't be solved by repair, we will perform a replacement of the entire cable line instead.
Experience the convenience by getting all types of reliable consumer mains to repair Maroubra by Gordon's Powers Level 2 Electrician. Enjoy our services even more with affordable rates we offer. We also give out special offers on selected services. On top of it all, rest assured that there are no hidden charges for we always provide upfront pricing.
Gordon's Powers can organise the following work for you, no hassle required:
Fuse equipment repair and replacement
UV Damage defective notice repairs
Installation of underground consumers mains both single and three phase systems 24 hrs
Off-peak relay installation and associated metering equipment
Repair of single and three phase consumers mains 24hrs
Point of Attachment relocated or repairs
Electricity system capacity extension and upgrades
Electricity metering equipment installation
Connection of your mains service lines to the local electricity network
Disconnection of your mains service lines from the network for minor repairs
Permanent disconnection of your mains service lines for building demolition
Private power pole and underground pillar installation, replacement and removal
Upgrade your existing service from single to three phase or just increase the supply capacity for extra load requirements
Connect your mains service lines to the network and energise your installation.
Emergency Electrician Maroubra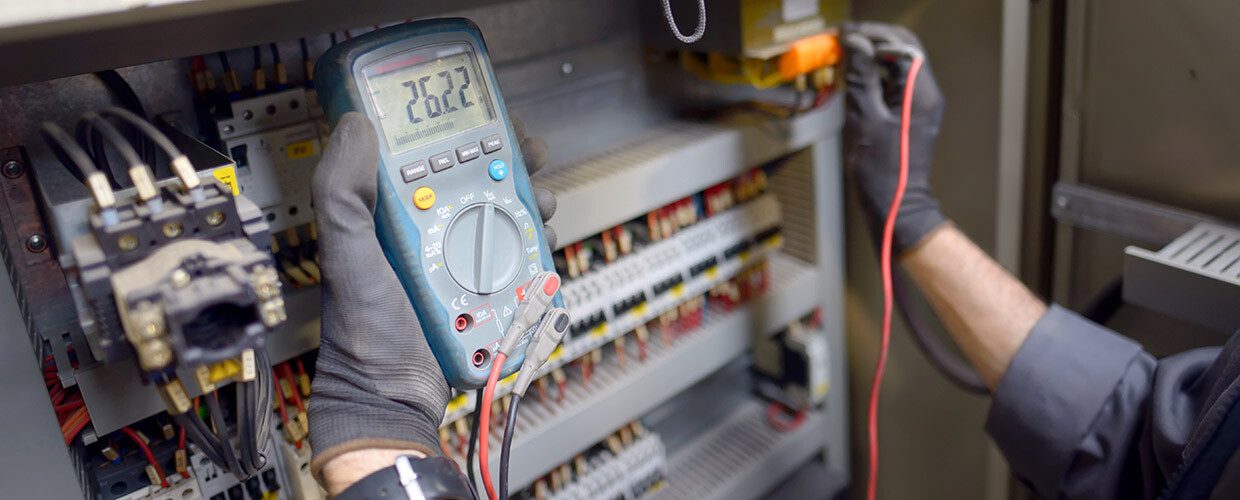 Be able to give a solution to electrical emergencies with the help of the most reliable Emergency Electrician Maroubra from Gordon's Powers team. As a leading business for over a decade, our team has the highest skill and best experience in responding to electrical problems. We highly value the trust that our dear clients have given us. We continue to give back the most honest and excellent services to be able to save everyone from electrical distress.
Electrical emergencies are most common in homes with poor and old electrical wiring. Simple issues such as faulty wiring, exposed wires, and wet wires may result in sparks and overheating. These problems can be the root of fire which extremely needs to be avoided.
Gordon's Powers as the Best Solution
Our team is not just prompt but we are also available to respond to any electrical emergency that may be experienced. With 24/7 availability, you can dial us anytime to provide the best solution to any issue. Cautious check-up and repair are performed.
Our team tends to all types of electrical emergencies such as the following:
Short circuit
Exposed wires
Electrical smells
Electrical sparks
Faulty wirings
Flickering lights
Fallen powerlines
Disconnected lines
These electrical issues are never to be ignored for they may pose serious harm and damage to individuals and properties. Leaving them unfixed can bring even greater danger such as fire, electrocution, and death. There are even more serious cases that need the fastest and highest attention.
Power Outage is a common situation caused by a local distribution network. When you experience this issue, the first thing to keep in mind is to check the affected areas. Simply check nearby properties if they are also experiencing the same issue or not. If this happens only in your property, it is the best time to promptly call your local 24/7 emergency electrician to have your mains and other connections checked. The root cause may be from the mains itself, fusebox, or cable lines.
Upon calling your local Gordon's Powers emergency electrician, you will be provided with safety measures while waiting for our team to check the problem. Equipped with complete and best quality materials and equipment, we will be right with you and perform complete check-up. Therefore, repairs will be done perfectly.
Smoke Alarm Installation Maroubra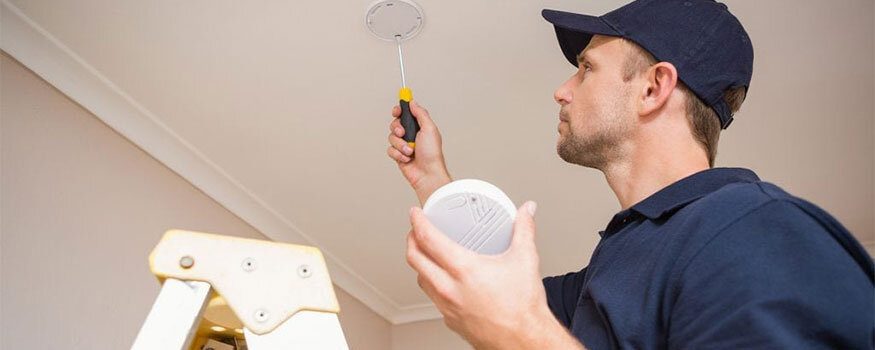 Are you in immediate need of a team who can perform Smoke Alarm Installation Maroubra? Your search is over. You have found the best team to do the task for you. Count on Gordon's Powers team of outstanding electricians to provide you with the job you need. Getting additional safety from fire for any of your property is never impossible with our help.
For over than 10 years, Gordon's Powers has dedicated great effort in extending safety with the use of smoke alarms. These are one of the most important devices every property should have. By providing early warning sign, be able to prevent property loss and save lives.
Why is Gordon's Powers smoke alarm installation the most preferable?
Gordon's Powers has the best selection of smoke alarms to choose from. We have the top brands that are best used for homes and businesses. Our service is not limited to installation. We also offer the following:
Smoke Alarm Repair – Smoke alarms may have a couple of issues that need expert repair to prevent it from getting busted. Normal smoke alarm issues are poor or dead batteries and dirty device. Having both one of these issues can cause your devices to produce unusual chirping sound.
These can be simply fixed by cleaning the device's interior or replacing the batteries. However, some broken sound or no sound can be caused by damaged or loose wiring, broken sensor, and damaged devices. These matters have to be attended to by expert electricians. Gordon's Powers team has the highest knowledge in repairs and parts replacements. Getting our hands to any issue your smoke alarms may have can prevent further problems from taking place.
Smoke Alarm Check-up and Maintenance – We perform meticulous checking on smoke alarms. As delicate devices, they need to be checked from time to time to ensure its condition and reliability. Checking can be done once a year to help maintain the device and do preventive repairs or parts installations.
Gordon's Powers provides complete service for your smoke alarm needs. We always help our clients in deciding on what type of smoke alarm their property may of best use and where these should be located. We can evaluate your whole property and discuss with you a ready plan as well as the pricing. Installations will be done on schedule and finished in a timely manner.
Switchboard/Fusebox Repairs Upgrades Maroubra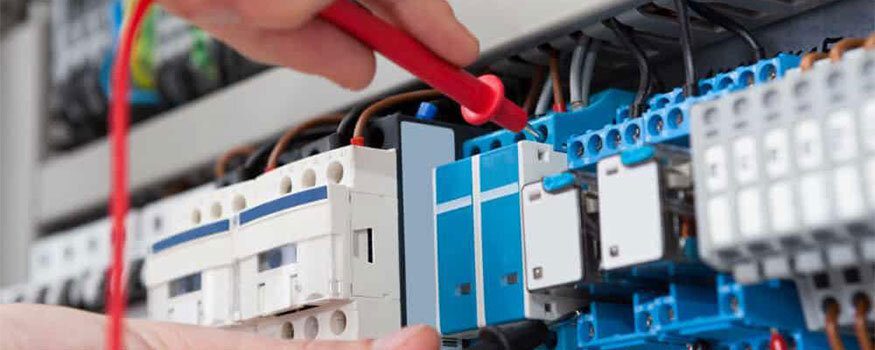 Do you need to have your fusebox checked and repaired? Connect to your local Gordon's Powers Switchboard/Fusebox Repairs Upgrades Maroubra for the most reliable service you need. Our topnotch services have been reliable as always for over than a decade now. Continuing to provide our dear clients with the best services, we strive to level up our skills and experience to even top your satisfaction.
Being a team with high knowledge in switchboards and fuseboxes, we know what is good and not for your property. We conduct a precise evaluation of your property and electrical demand to fully provide their requirement.
Switchboard/Fusebox Repairs that Gordon's Powers Can Do
Switchboards or fuseboxes are vital parts of an electrical system. They work to protect and easily manipulate your electrical system. Hence, if these units malfunction or get damaged, it can pose great harm and danger. Leave your worries behind for you got Gordo Powers team of prompt and professional electricians to deal with all types of repair needed for your switchboards/fusebox.
Here are the following common switchbox/fusebox problems:
Tripped Fuses – This normally happens in cases of overloading or other faults that your electrical system may encounter. Fuses can be easily replaced with a new one with higher amperage. However, fuses melt and trip that may also cause damage to surrounding parts. In such case, an expert electrician should be the one to handle it.
Tripped Switches – Switches are more advanced than fuses. Both are meant to trip in case of faults. Tripped switches can be reset and it can go back to normal. However, there are cases when switches don't reset even after resetting. This means that a more serious fault occurred in a circuit. Our team will perform intensive checking of your circuits and appliances used to identify the problem.
Why Prefer a Switchboard/Fusebox Upgrade?
Old ceramic fuseboxes are considered obsolete. These are commonly found in properties older than 20 years. These are considered unreliable and dangerous. Being not capable of handling more modernized technology, old fuseboxes can cause danger to properties as well as the property owners. Upgrading your fuseboxes will provide solution to all issues an old fusebox can cause. Gordon's Powers team is the best answer to your switchboard/fusebox repairs upgrades Maroubra.
Hot Water Heater Repairs Installation Maroubra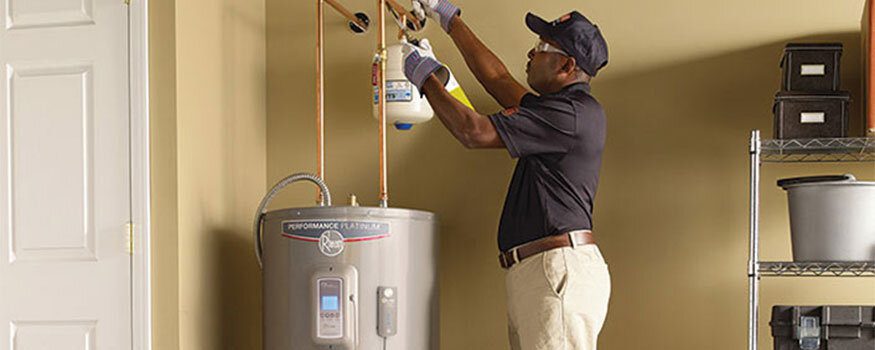 Do you need a brand new hot water heater installed? Depend only on the best team who can perform excellent Hot Water Heater Repairs Installation Maroubra. With over than 10 years in the business, Gordon's Powers is the best choice service provider for all your hot water heater needs. Getting our services will ensure the best quality hot water heater units and services. With our long experience and high skills, we built a foundation of trust with our dear clients. We never fail on providing and even exceeding our customer's satisfaction.
Our complete and reliable services have reached across Sydney. We are proud to introduce the following services we can provide such as the following:
Brand New Installations and Reinstallations – Gordon's Powers installs different types of hot water heaters depending on every property owner's needs. For a complete service, we provide free consultation to fully provide our customers with the information needed to help them in deciding what to choose. Furthermore, we can decide on your behalf. With high knowledge in hot water heaters, we can recommend the best type that best works for your property and needs. Choose from different types such as the following:
Storage Hot Water Heater
Tankless Hot Water Heater
Gas Hot Water Heater
Solar Hot Water Heater
Hybrid Hot Water Heater
Fast and High-Quality Repairs – Any problem experienced with your hot water heater should be attended to immediately to avoid further damage on other parts and the units itself. Gordon's Powers team can handle any type of hot water heater fault or damage. Here are some common problems that need attention:
Loose wiring – If your electric hot water heaters' wires are loose or broken, this can greatly cause your unit to stop working. Moreover, it can cause a short circuit that can even bring more damage. This has to be fixed right away. We will repair and connect wires or perform wire replacement if these are damaged.
Broken thermostat – Storage hot water heaters work with thermostats that control and used to monitor the hot water. A broken thermostat can cause water to become too hot and may harm anyone who'll be in use. Therefore, this has to correct. Our team will restore your thermostat's condition or replace it as needed.